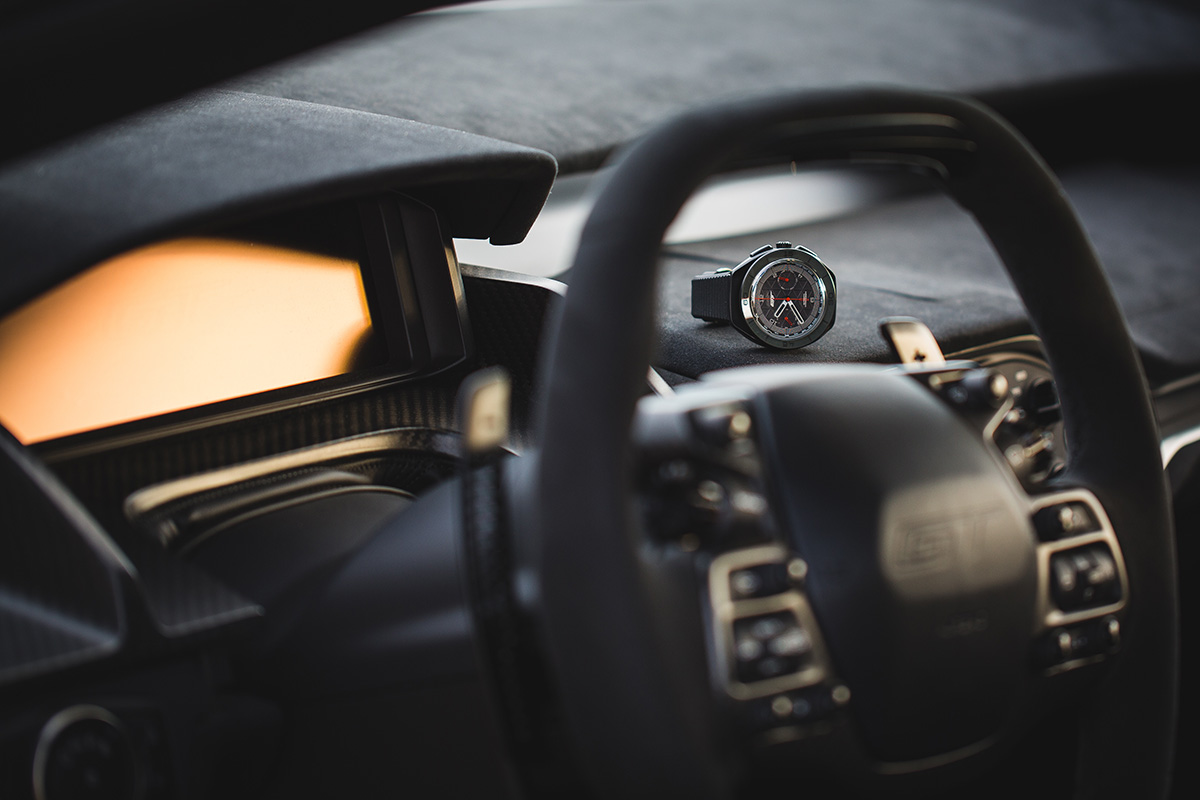 Autodromo's Made The Official Watch For Ford GT Owners And It's Beautiful
Autodromo and Ford Motor Co. have teamed up to create the Ford GT Owner's Edition Chronograph, available exclusively to owners of the new Ford GT which is starting to make delivery. The Owner's Edition Chronograph can be as bespoke and customizable as the car itself, allowing owners to match the color scheme of each owner's car and even comes engraved with the vehicle's chassis number. To get one, you'll have to be an owner and the pre-order process involves a 3D configurator site to help in the design process. For a brand that we've been following and enjoying for years now, this may be their most grand accomplishment though Autodromo fans might point to their more widely available timepieces as being just as exceptional.
This one's been in the works for quite sometime though and the end result features a flyback chronograph movement, ceramic case sapphire crystal dial and hand construction, and a custom molded FKM rubber strap. Check out the Autodromo Owner's Edition Chronograph in the gallery above and expect some one-off versions to start showing up on the IG feeds of Ford GT owners in the months ahead.