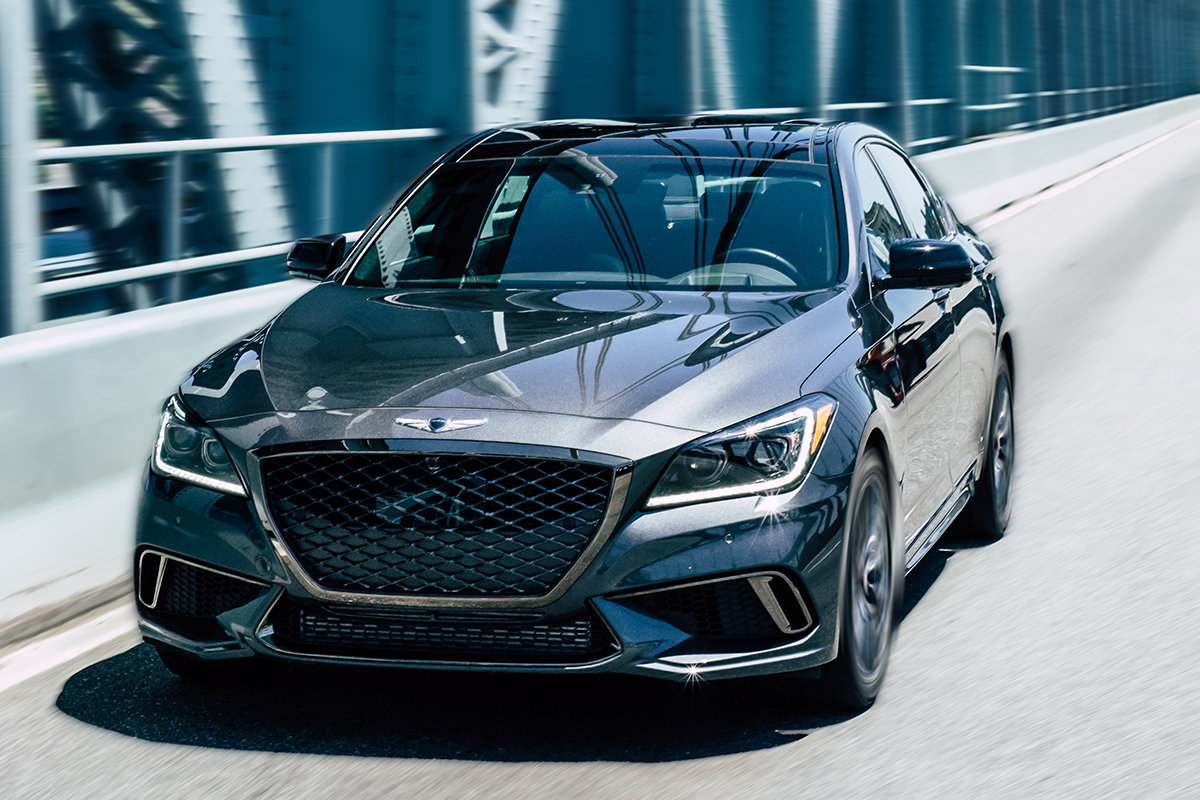 It's been an eventful year for Genesis, mainly with the unveil of their Essentia Concept at the New York Auto Show which took everyone by surprise. It's an exceptional piece of art and one that shows just how determined Genesis is to pushing the envelope and creating cars we want to drive. And while the Essentia looks at the future of Genesis, we can't lose sight of all the right things the luxury brand is doing right here, right now. The lineup is small for now but features the Genesis G80 Sport, a refined sedan that packs a punch. I've experienced the G80 Sport on several occasions, most recently getting the keys to one for a week here on the East Coast.
Every time I've driven this car, I notice just how good it is at commanding attention and spark conversation. The front fascia looks great on the standard G80 as well but we get a ton of fine detailing, including a copper-accented mesh grille and large lower air intakes. Copper accents are the G80 Sport's signature detail and can be seen around the 19-inch wheels' center caps and on the inside as well. I would've cringed at the thought of copper details on a car but The G80 Sport wears it so well and that's just another win for the brand's design team.
Step inside the G80 Sport and you'll notice that the option list is virtually non-existent as pretty much everything from the panoramic sunroof and HD infotainment system to its leather seats and driver-assist features come standard here. Both Apple CarPlay and Android AutoPlay work here and there's even a wireless charging tray to keep your wireless charging-enabled phone juiced. And that's on top of the 3.3-liter V6 that's under the hood, as well as its sport-tuned suspension, brakes, and transmission. The G80 Sport comes in both a rear-wheel drive or an all-wheel drive variant as an added option.
Genesis is a young brand that's really only at the beginning of what feels like will be a tremendous journey. The G80 Sport is at the beginning but we're excited about the G70 that's slated to come out this year and whatever else the Genesis team has under their sleeve.