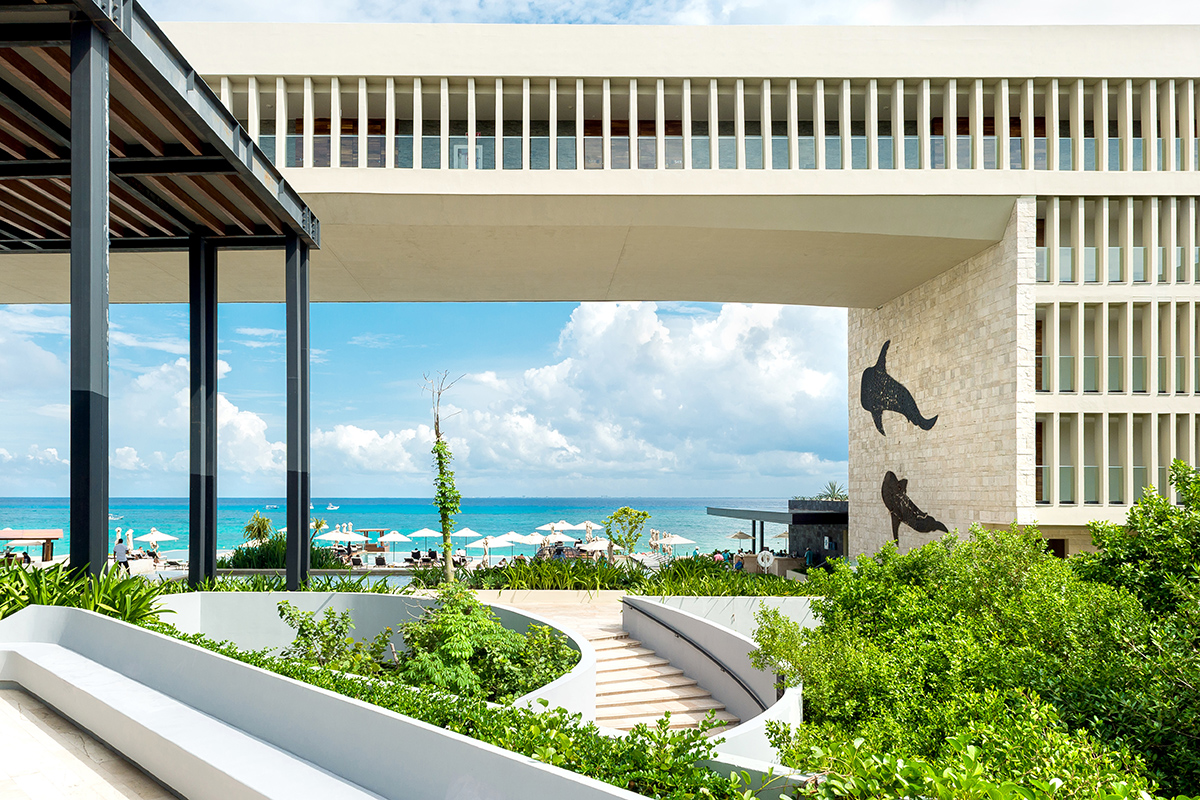 In the heart of the Mexican Riviera on the coveted Mamita's Beach is the Grand Hyatt Playa del Carmen, a three-year old beachfront full service luxury hotel. This year, they will start introducing cultural programming to the hotel, currently with a focus on music. The music programming, known as "Playa Sunset Sessions", will see Grand Hyatt sourcing music curators and icons to provide a dynamic soundtrack for the pools, restaurants, and other areas of the hotel through both playlists and special events. The first iteration of the "Playa Sunset Sessions" will be fronted by Niros & Holt – a Mexican and Israeli international DJ duo. Their tropical house beats and style, as well as showcasing international and underground artists, make them the perfect candidates for Grand Hyatt Playa del Carmen.
Niros & Holt also DJ'd the "Playa Sunset Sessions" preview in New York recently, and their events at the Playa del Carmen will be their debut in Mexico. They have performed alongside artists such as Justin Strauss, Lovers, Tom Noble, and Justin Miller.
To learn more about the Grand Hyatt Playa del Carmen and other special events they'll be holding or curating, visit their website here.