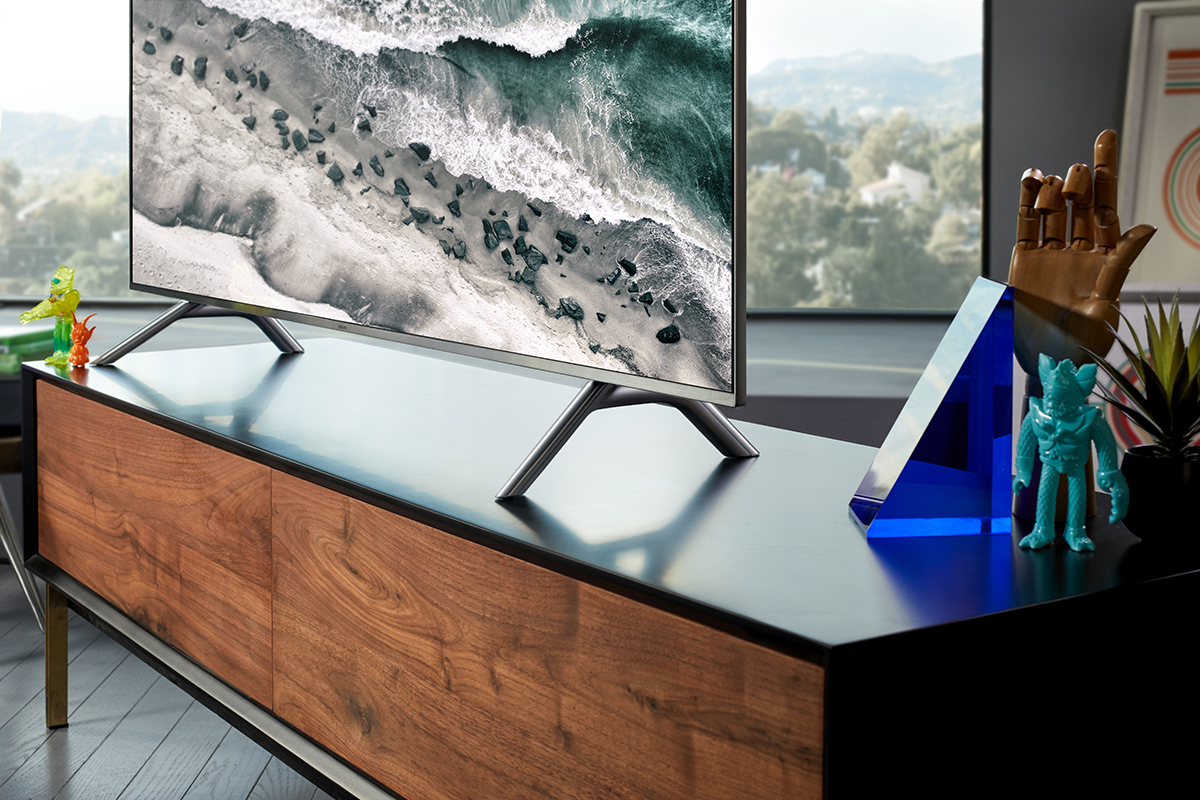 After Samsung launched their Galaxy S9 and S9+ models, they also released their newest offering: 4K QLED TVs. The QLED, or Quantum Dot LED, has better blacks, gets brighter, and reproduces more colors than OLED TVs and other non-QLED offerings. In addition, Samsung has outfitted these QLED TVs with other enhancements to make them even more enticing to customers. From the jump, Samsung has done their best to do away with extraneous cables, allowing for easy set-up. This trait, which Samsung calls "One Invisible Connection", is a singular cable that delivers both power and AV data and is available up to a 15-meter length. The optional extra length also means that consumers wouldn't have to put their TV close to outlets. As well, one of the highlighted features of this new TV lineup is Ambient Mode – a setting that allows the TV to show useful information throughout the day, even if customers aren't actively engaged with the TV. As well, if the TV is wall-mounted, Ambient Mode can actually help the TV screen blend into the wall by mimicking the wall behind it.
These 4K TVs, of course, are also Smart TVs. It comes with a Universal Guide which allows navigation between live TV and streaming services through just one menu. Bixby, Samsung's intelligence platform, is also included so users can control compatible devices and the TV using just voice commands.
Samsung is also offering four new audio products – three soundbars and one voice-activated music controllers – that can be utilized to augment these smart QLED TVs even more. For more information on TV and audio pricing, click here to go to Samsung's website.