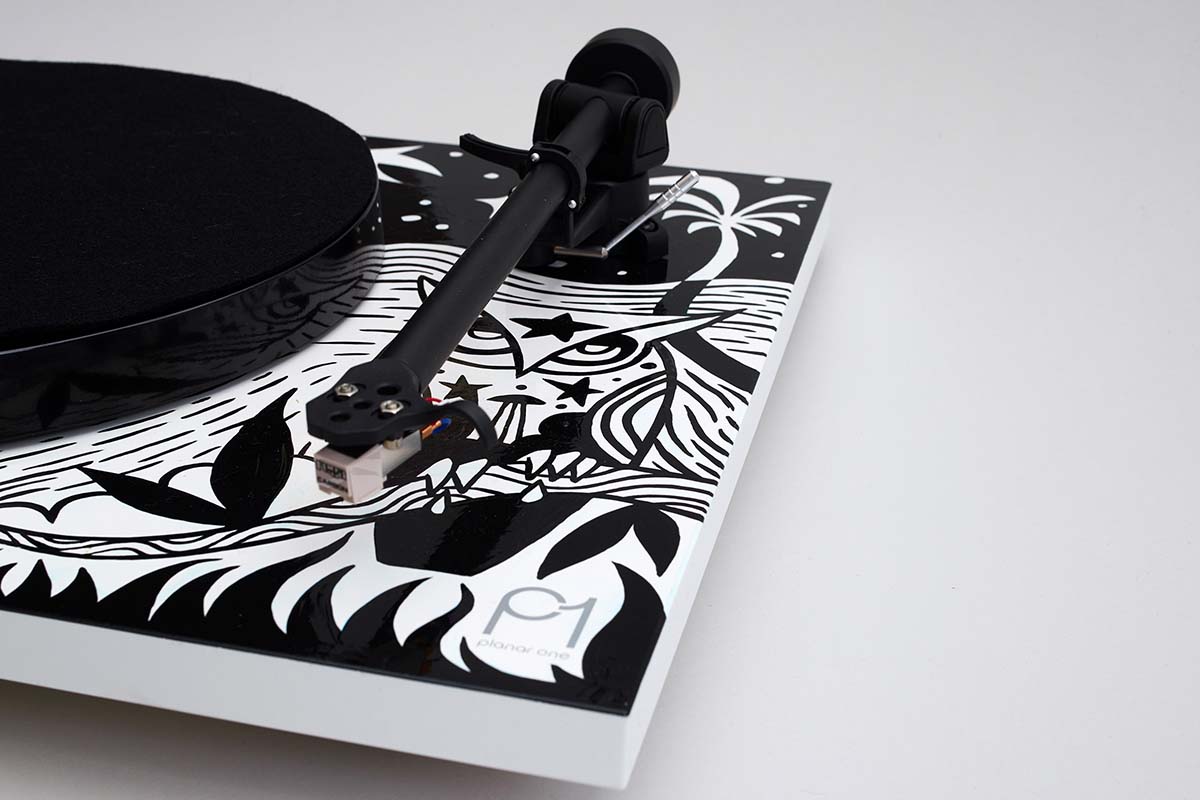 Secret 7″, a project designed to bring together music and art by inviting 700 creatives to decorate music packaging, has just tapped 10 artists to design unique turntables for Planar 1/1.
Artists Jake and Dinos Chapman, Jeremy Deller, Es Devlin, Pete Fowler, James Joyce, Jean Jullien, Francis Richardson, Stuart Semple, Gavin Turk, and Hsiao-Chi Tsai and Kimiya Yoshikawa were each given a white Rega Planar 1 turntable to create their art on, and each artist did something in their own unique style.
This year's Planar 1/1 auction will donate their money raised to Mind, a mental health charity designed to make sure no one has to face mental health alone. Unlike most Secret 7″ auctions, the artist's work is revealed before the auction rather than being sold anonymously.
The full set of turntables was on display at London's Ace Hotel until the auction ended on September 12.