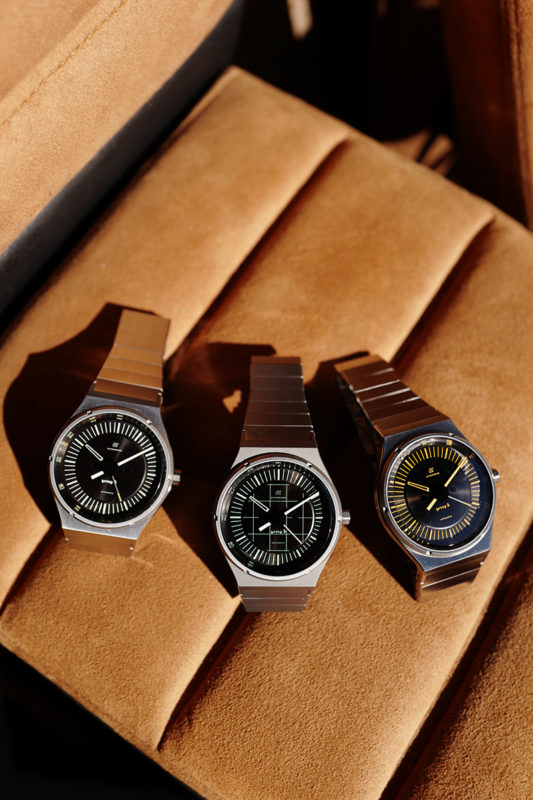 New York-based Autodromo is bringing back a fan favorite, their iconic Group B, a beautiful wristwatch paying homage to an era of considered by many to be its "last romantic age". Since originally releasing, it's amassed a cult-like following and admiration that we haven't seen many other watches do. The Group B Series 2 watch puts the focus on "high-tech" rally cars which were some of the fastest, lightest, and most sophisticated cars ever built. Autodromo's Group B Series 2 features a bi-metallic case and a Lancia 037 Rally car-inspired dial. There's a single-piece chassis brushed in stainless steel to draw attention to the timepiece and its design.
The watch is powered by a Japanese-designed Miyota 9015 automatic movement which is housed within a 39mm case. It is also water resistant up to 50 meters, so it's durable even if it gets wet. And weighing in at 52 grams, it's a great lightweight watch inspired by that last Golden Age of racing.
Available in three colorways – white markers and black dial; orange markers and black dial; and a "Night Stage II" limited edition with brighter green markers and matte-finished bracelet. Each purchase comes with a handcrafted Aluminum collectors box with a hand-numbered plaque to show off.
The Autodromo Group B Series 2 is priced at $975, but it can be pre-ordered from Autodromo's website through November 11 for just $875. To check out other Autodromo watches, click here.