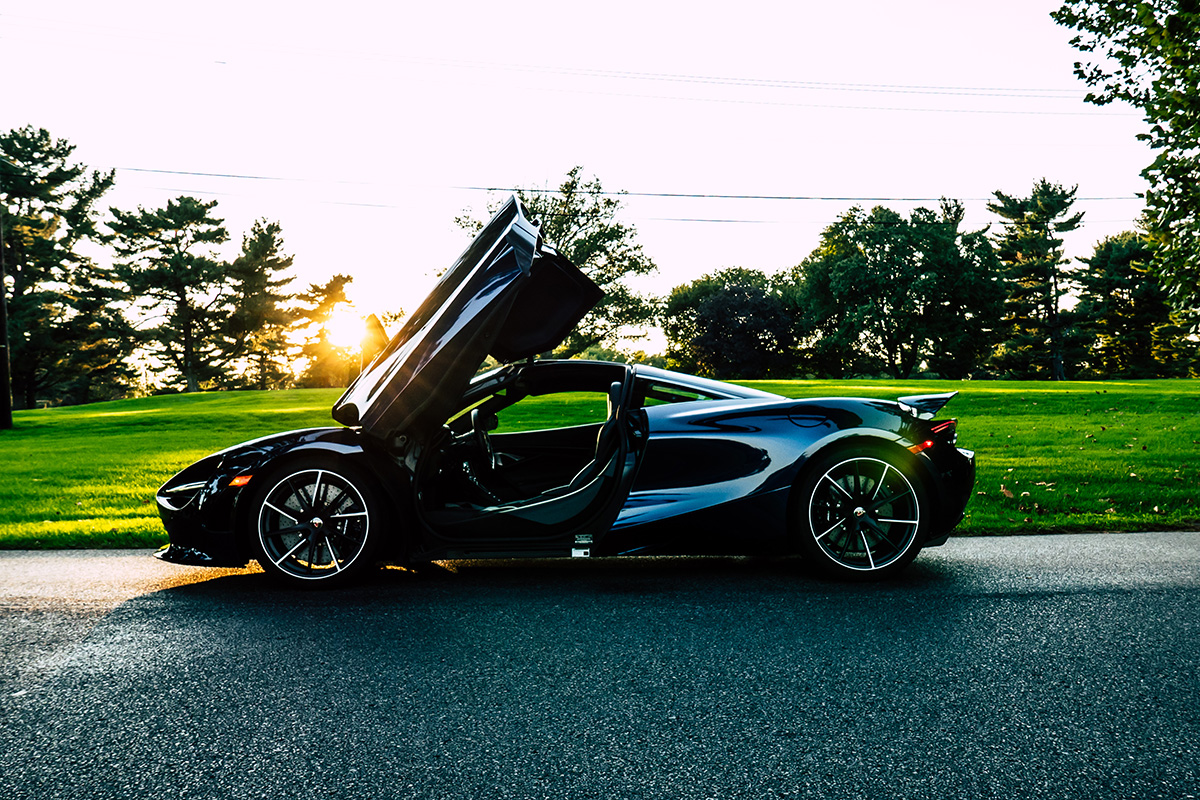 Driver's Supercar | The McLaren 720S Is Like The Girl We Don't Deserve But Still Should Go After
Photos and words by Atif Kazmi for Por Homme
I've tried to pinpoint exactly when we started to believe the notion that perfection isn't attainable or when folks started to feed this to us. Hard to track it all down but if you're in the market for a McLaren, chances are you never listened to those people anyway. And how could you? Our greatest ambitions require us to be limitless and with the McLaren 720S, the British automaker continues to turn its wildest dreams into reality.
Twenty-six years ago, their first example of this was the McLaren F1, a relentless supercar that's still considered to be one of the greatest creations of our time. And though the 720S is ahead of the F1 in terms of technology and performance numbers, it still speaks to us in ways only a McLaren can.
And with advancements happening at such a rapid rate, the 720S is able to improve on the monstrous numbers its predecessor, the McLaren 650S, was putting down. The 4.0-litre twin-turbocharged V8 engine is a rework of the 650S' 3.8-litre engine with over forty percent of the engine's components being new. The lengthened stroke leads to an increase of power from 641 BHP to 710 BHP at 7,250 RPM and torque going from 500 lb-ft. of torque to 568 lb-ft. 0-62 MPH acceleration goes from the 650S' 3.0 seconds to the 720S' 2.9 seconds. But if you're trying to break speed records, the 0-124 MPH time has gone from 8.4 seconds to 7.8 seconds and the 0-186 MPH time clocks in at 21.4 seconds which is four seconds faster than that of the 650S. All this is on the way to a top quarter-mile time of 10.3 seconds and a top speed of 212 MPH.
I recently spent some time with the McLaren 720S, just days after reacquainting myself with the 570S Spider, the open-air variant to their "entry-level" 570S. There are plenty of similarities between each but the differences are enough to warrant each offering in this constantly evolving lineup of sports, super, and hyper cars. The McLaren 720S, for example, is a supercar made with the driver and exceptional-level performance in mind, something that shines through in every minute detail.
The carbon fibre and aluminum body's design is impeccably crafted, with each curve and crescent purposeful and present to drive more airflow. Aerodynamic and downforce enhancements push both the driver and passenger seats into the middle of the 720S, making way for new ducts in the doors that drive air into the 720S's radiators. With the 720S also comes active aero, turning the full-width rear wing into an air brake when needed. Experiencing this is probably reason enough to go for a Super Series McLaren. Seeing that air brake pop up puts a smile on your face that's just priceless. The 720S is arguably the most balanced supercar on the market. The acceleration and speed are unmatched but it's beyond stable at high speeds, something other manufacturers just haven't been able to perfect.
With so much emphasis being put on the body and the exterior, you'd think cabin might've just been grazed over but that's not the case here. Entering and exiting's gotten easier with the latest rework of McLaren's Monocell carbon fibre tub while more glass panels on the over-extending, twin-hinged dihedral doors drive in more sunlight and better visibility. From the driver's seat, you're in complete control and everything happening around you is done to ensure it stays that way. The centrally mounted brake pedal will help on the track where the 720S has been dominating with ease. Put the drive mode in Track and you'll see the instrument cluster pops down to a slimmer profile to show only the most critical information as you're effortlessly pushing to 200 MPH and beyond. The central stack features a new touchscreen that's tilted slightly towards the driver, as are the driving control switches. Alcantara and carbon fibre details can be seen throughout as McLaren continues to balance performance and sport with luxury refinement.
So maybe the McLaren 720S is like that girl we probably think is out of our league and we don't deserve, but that shouldn't stop us, amiright? Because the reality is that the McLaren 720S is a supercar that actually allows us to push the boundaries and steps in right when needed. And that's exactly what we need and deserve.
Check out more imagery of the McLaren 720S in the gallery up top and head to your nearest McLaren showroom to check it out in person.