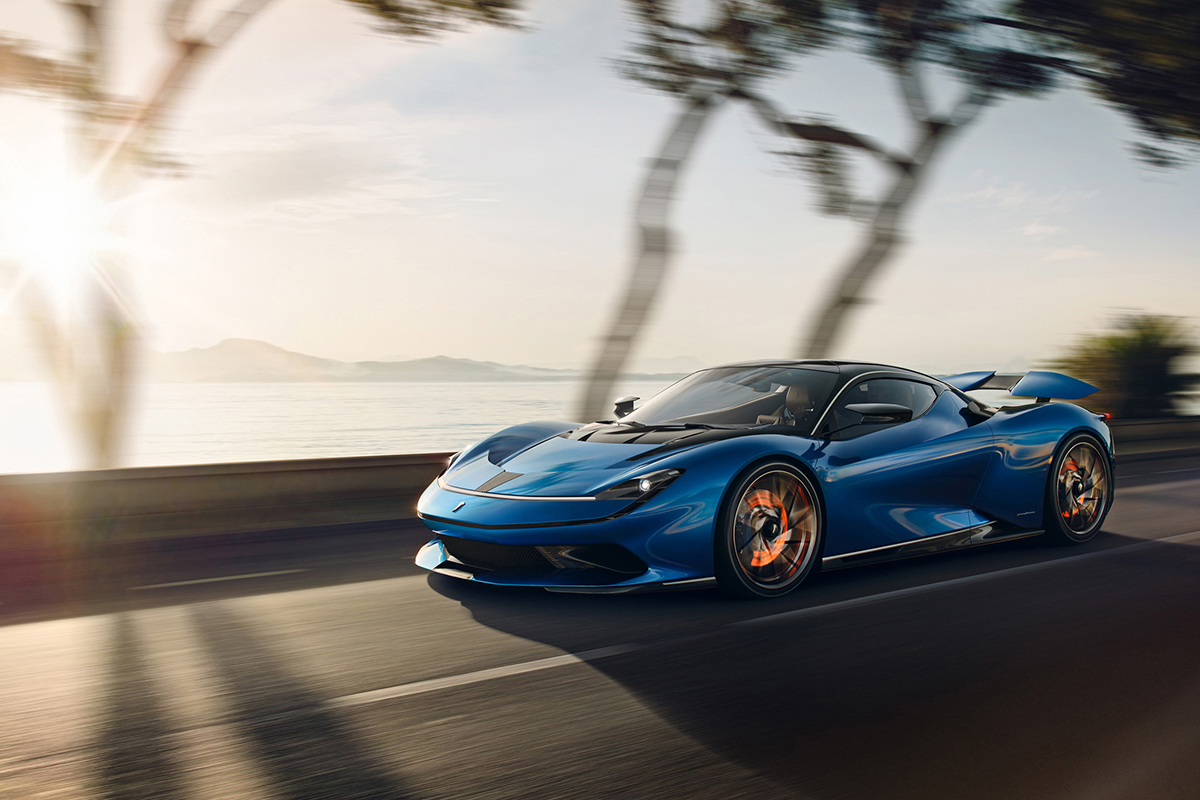 Pininfarina Battista Is An All-Electric, All-Wheel-Drive Hypercar We Can't Get Over
Battista Pininfarina (née Batista Farina), founder of Pininfarina, is accredited as one of the most talented designers in the history of the automobile. For nearly 65 years, it functioned as an in-house design and engineering team for Ferrari, having penned some of the Italian automaker's most iconic vehicles. Other partners have included Maserati, Lancia, Alfa Romeo and Fiat. The founder's namesake, The Battista, is the first in-house vehicle from Automobili Pininfarina and it's a remarkable debut to say the least. The all-electric, all-wheel-drive hypercar produces 1,874 horsepower and 1,696 lb-ft of torque from its four motors and can go from 0 to 60 in less than two seconds, 100 mph in 4.3 seconds, and 186mph in 11.8 seconds. A quarter mile takes just 9.1 seconds and it tops out at 218 mph. This is surely the future of electric performance others have been hoping to achieve in a design authentic only to Pininfarina.
The design language is as pure as we've come to expect, nothing too harsh or overdone. It's purposeful with each element being where it is for a reason. The big power-actuated rear wing is needed for downforce, but when it's down, it seamlessly blends into the body so you don't even know it's there. Given the Battista is an electric vehicle, it doesn't need as much cooling as a petrol engine. There aren't any big intakes here, instead all are hidden in gaps in the bodywork. Air Channels are hidden in the lower part behind the front and rear wings that help channel air through the radiators needed to cool the batteries, and release heat from the motors and cool the batteries.
With a history of designing for other brands, Automobili Pininfarina taken their design firm's learnings and experience to create what is arguably one of the most refined and timeless hypercars ever. Labeled as the most powerful street-legal vehicle of all time, the Pininfarina Battista is priced at roughly $2.3 million USD with the first Battista expected to be delivered in 2020, the year Pininfarina celebrates its 90th anniversary. Check out more visuals of the Pininfarina in the gallery above and stay tuned for more information in the months ahead.