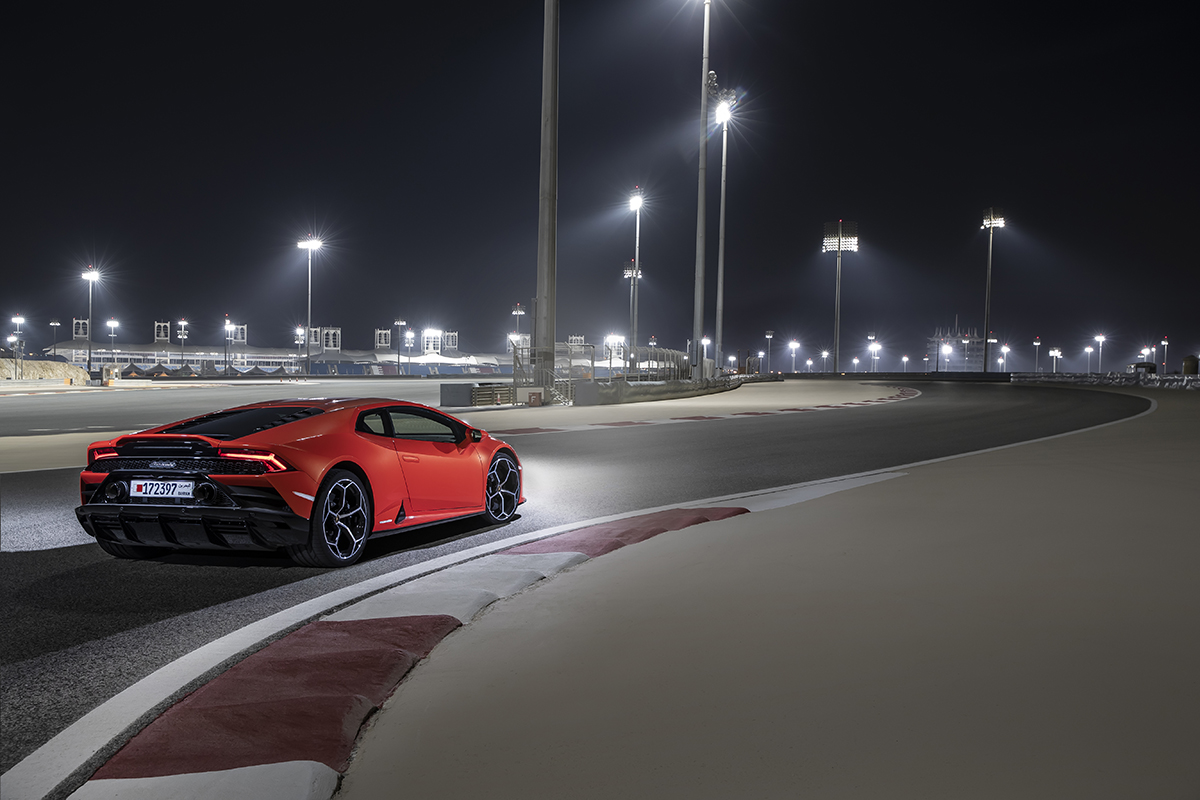 Huracán EVO | Lamborghini's Latest 'Amplified Series' Talks Connecting Man and Machine with a Professional Drone Racer
To align with the new Huracán EVO, Lamborghini's telling the stories of unique individuals as part of their "Amplified Series". Each video's aligned with a Lamborghini pillar, whether it be a focus on Engine, Design, or their Human-Machine Interface. The latest highlights the EVO's new HMI and features Drone Racing Champion Jordan "Jet" Temkin. The central tunnel features an 8.4-inch multi-touch capacitive screen that controls all driving dynamics, entertainment functions, and evens gives you real-time info on traffic and adapts lights to the current driving mode. For track driving, it's also where you get advanced connectivity that's never been seen before on a Huracán with help coming from two cameras.
Technology is great when it feels natural. Do like @jetfpv, twice World Champion of the @DroneRaceLeague and connect yourself with the machine. Control everything you want with the Huracán EVO's HMI.
Read more: https://t.co/yexrXi1JAn#Lamborghini #HuracanEVO #EveryDayAmplified pic.twitter.com/oZLJqJMnsd

— Lamborghini (@Lamborghini) April 24, 2019
This data helps to push you further and optimize things as you shave seconds off your lap times. For Jordan, there's a deep connection with his drone the second he puts on his headset. There's a ton of data at play there as well, with read outs allowing Jet to fine tune his performance to drive optimal results. Whether you're in a Huracán EVO or a drone set to win, it's an exchange of adrenaline that invigorates your every sense.
Check out Lamborghini's latest Amplified Series above and check out the previous two from the Series below.
Engine: Violinist Stephanie Childress
Sound is a road that takes you to joy. You can live it through a V10 engine or a violin: it's always something amazing, as great violinist and conductor @schildress_ explained to us. https://t.co/BX2Kt7GC1j #Lamborghini #SoundOfEmotion #HuracanEVOSpyder #EveryDayAmplified #Sound pic.twitter.com/zgv5Pv4QON

— Lamborghini (@Lamborghini) April 10, 2019
Design: Sushi-master Mitsuhiro Araki
Beauty is equal parts harmony, tension and focus. It's the philosophy of sushi master Mitsuhiro Araki, who can create something wonderful out of every little detail.https://t.co/9VNDG7CF3d#Lamborghini #MasteryOfDesign #HuracanEVO #EveryDayAmplified pic.twitter.com/XYWu8zLQQT

— Lamborghini (@Lamborghini) April 17, 2019