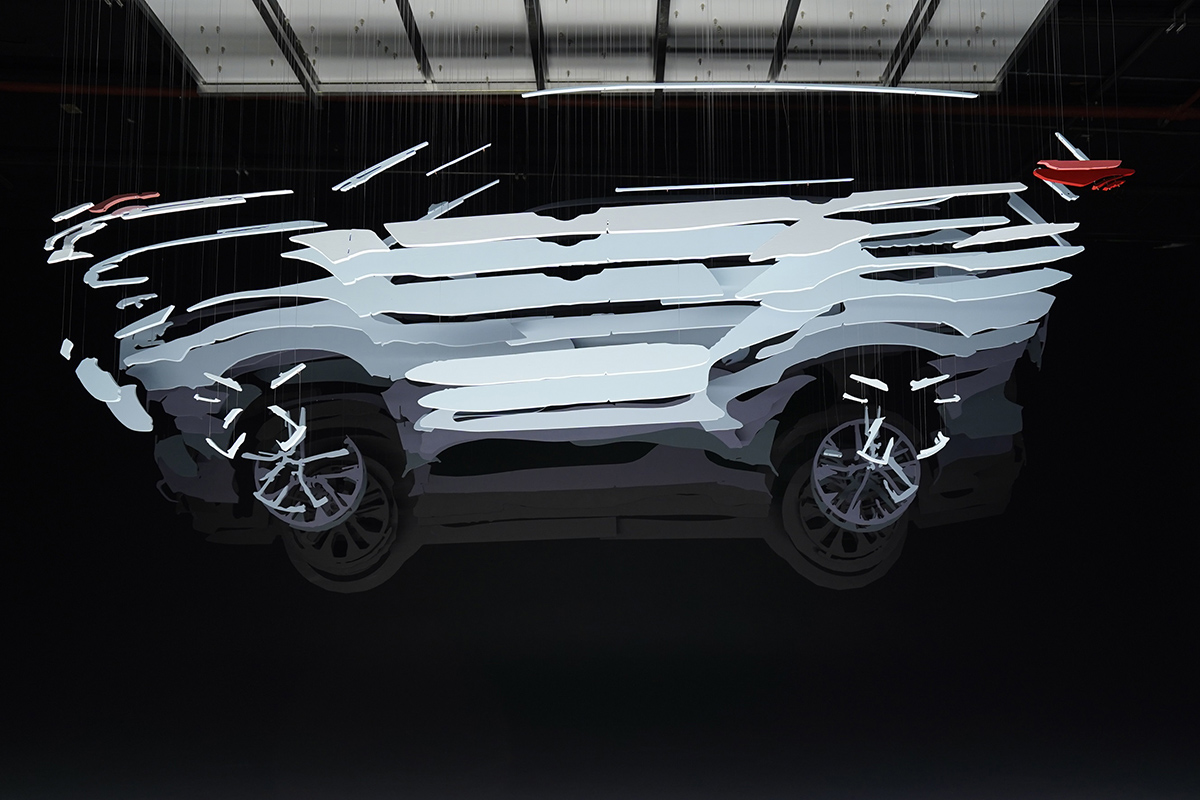 Watch Brooklyn Artist Michael Murphy Bring The Next-Generation Toyota Highlander To Life Through 3D Art Installation
Augmented reality artist Michael Murphy is known for taking just pieces of paper or posterboard and using it to create full-blown 3D illusions. The Ohio-born and New York-bred artist calls it 'Perceptual Art' has numerous permanent installations around the world. His latest work is a teaser of Toyota's all-new Highlander as he's taken a basic design rendering and transformed it into a 3D illusion. It's been a tremendous work in progress with Murphy creating the installation from 200 pieces and even painting every single piece by hand. Having worked on this for nearly two months, the final two days had Murphy and his team strategically placing each piece to appear as if floating in air, like raindrops in a giant mobile.
See it all come together in the time lapse video above and if you're in the city, be on the look out as Toyota's also projecting the work through video on buildings all around New York leading up to next week's New York Auto Show when the all-new 2020 Toyota Highlander will be officially unveiled.