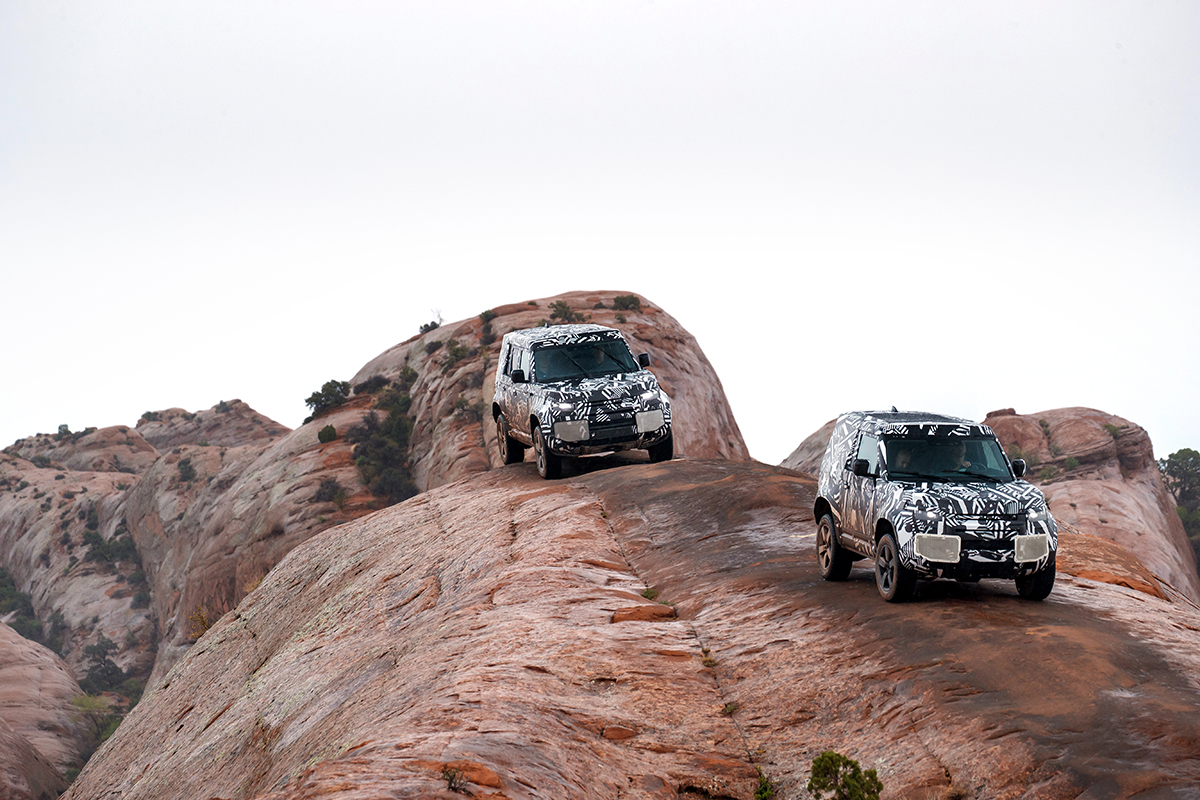 World Land Rover Day Sees New Defender Logging 1.2 Kilometers of Testing Ahead of Tusk Trust Partnership
We're going to finally see the next generation of the iconic Land Rover Defender later this year but getting to the launch of any Land Rover means extensive testing. The Defender prototype already seems to be getting battle tested and Nick Rogers, Executive Director of Product Engineering at Jaguar Land Rover says, "In addition to the extensive simulation and rig testing, we've driven new Defender 1.2 million kilometers across all terrains and in extreme climates to ensure that it is the toughest and most capable Land Rover vehicle ever made." It's now experienced and excelled in the 122 degree Fahrenheit heat of the desert, the sub-40 degree Fahrenheit cold of the Arctic, as well as up to 10,000ft altitude of the Rocky Mountains in Colorado.
In what is now just the final phase before getting an official unveil, the specially-camouflaged prototype model will go through additional field testing with global Land Rover conservation partner, Tusk Trust, where it will be put to work towing, wading and carrying supplies at the Borana Conservancy in Kenya to support vital conservation work. The fleet will experience more than 45,000 individual tests in some of the world's most inhospitable places. Historically known to be rugged and relentless, the new Defender aims to deliver dynamic performance and driveability on-road as well.
All this is happening as the iconic British adventurer celebrates World Land Rover Day today on April 30th, marking the anniversary of its original debut at the 1948 Amsterdam Motor Show 71 years ago.
See more of the Land Rover Defender prototype in the gallery above and expect for the global unveiling to take place later this year.