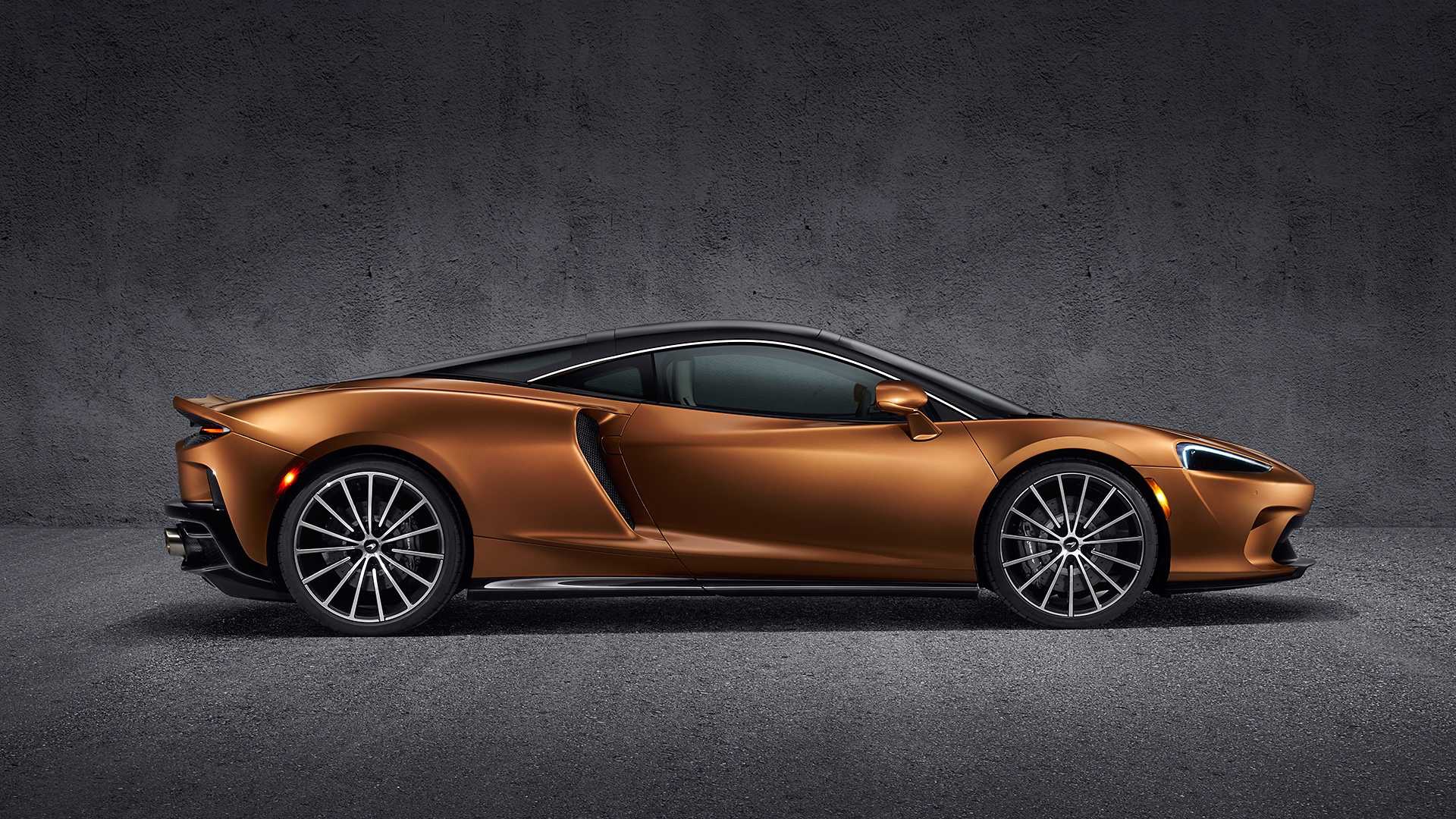 Now that the McLaren GT has been officially unveiled, we're beginning to understand the full breath of the British automaker's vision. Beyond the Sports, Super, and Ultimate Series McLaren outlined just a few years ago, they've introduced their Grand Touring segment with this, the McLaren GT, its first true Grand Tourer.
This is new territory for McLaren but what we're seeing pulls inspiration from many of its current creations. We see a bit of the 570, 720S, and even a refined elegance coming in from the Speedtail. The fact that they've brought down the engine and made room for golf clubs and even skis is beyond impressive. It's an actual, thought-out execution whereas the 570GT was essentially just a 570S with softer suspension and more leather.
The McLaren GT aims to keep comfort and convenience in mind throughout each and every element while still delivering strong performance figures. McLaren's 4.0 litre twin-turbocharged V8 delivers 620PS and 630Nm of torque. 0 to 62 mph comes in at 3.2 seconds on the way to 124 mph in just 9 seconds before topping out at 203 mph.
Even with these numbers, for hardcore McLaren fans, the McLaren GT might not even land on their radar. Early conversations I've had with current McLaren and other supercar owners have a similar pattern in terms of first impressions. It's softer and doesn't have the bite we've come to expect from the folks in Woking. And this doesn't have the backseats that the Bentley GT, Aston's DB11, and other Grand Tourers bring to the segment.
Does that mean the Continental GT's safe? Perhaps but if you're not regularly filling up those backseats and you're looking for a modern, forward-thinking approach to Grand Tourers then the McLaren GT may very well be for you.
Stay tuned for more around the McLaren GT and watch Carfection's walk around of the all-new Grand Tourer and design conversation with McLaren's Tom Taylor below.