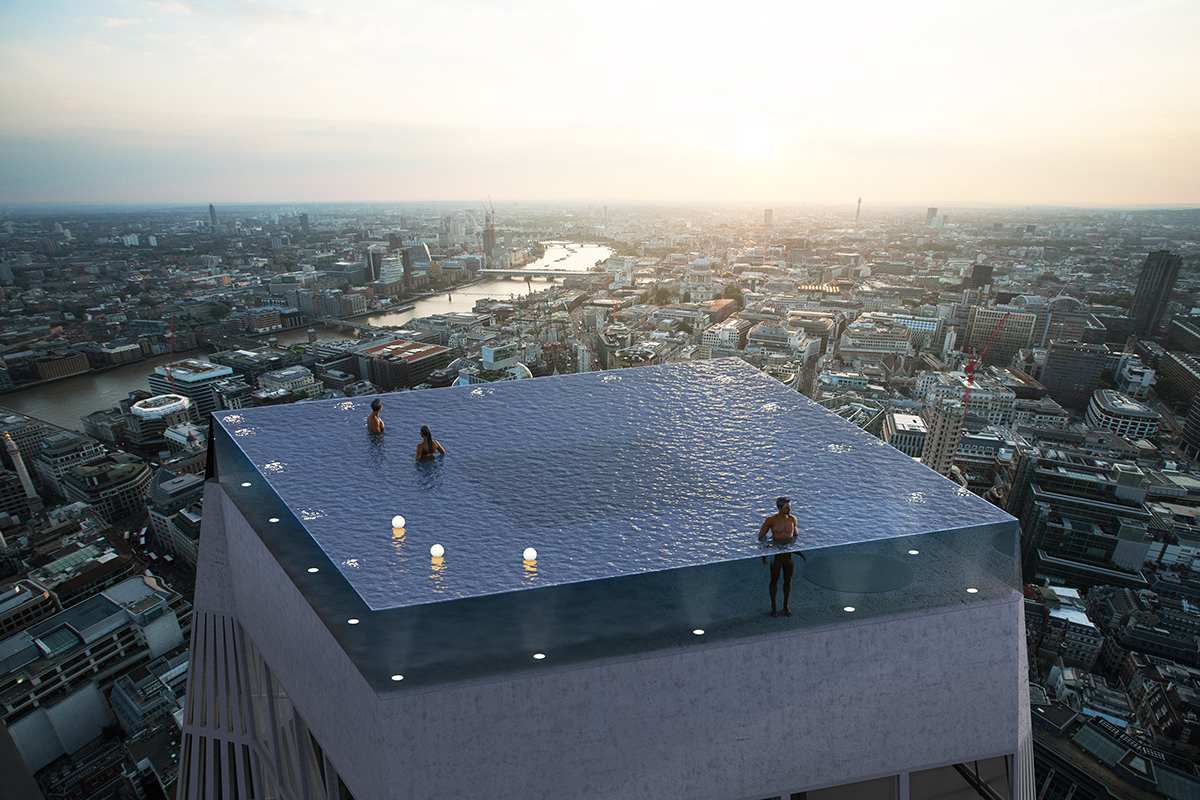 'Infinity London' Concept Would Be The World's First 360-degree Infinity Pool
From UK-based manufacturer Compass Pools comes a new concept for the world's first 360-degree infinity pool. Dubbed Infinity London, the concept is designed for a skyscraper rooftop in London with a 600,000-liter capacity and breathtaking views in every direction. Constructed from cast acrylic and transparent sides and floors, onlookers in the builder and surrounding areas would be able to see the swimmers in the pool. It's important to reaffirm that this is just a concept for now but to get in and out of the pool, swimmers would enter and exit via a spiral staircase that rotates and rises through the water to provide access for swimmers. The solution's based on the door of a submarine coupled with the rotating spiral staircase.
See more visuals of Infinity London in the gallery above and look out for more info around this as it might become a reality sooner than we think.