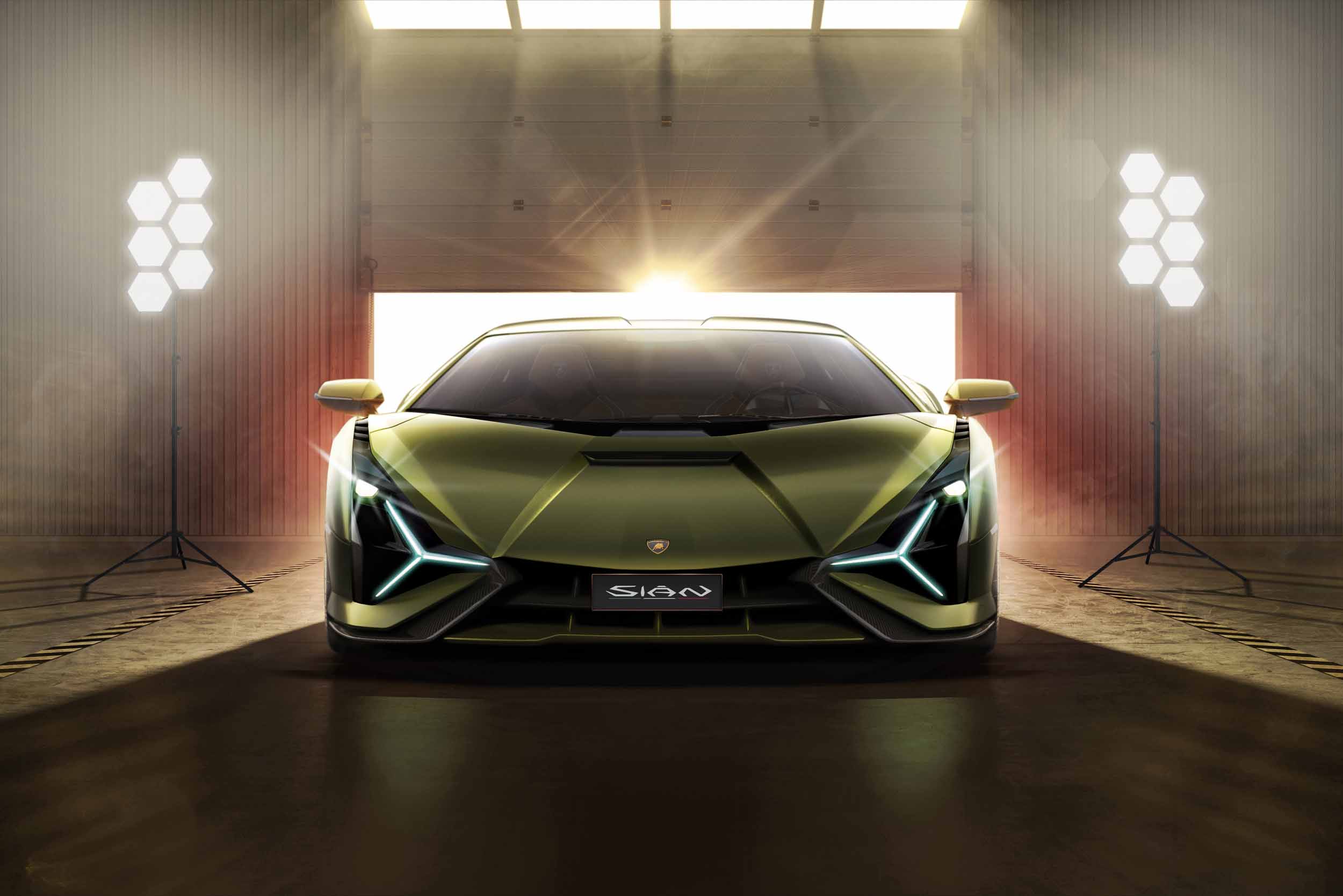 Talks of Lamborghini introducing a hybrid model has been swirling for quite sometime and looks like we're finally seeing it come to life with the limited-edition 2020 Lamborghini Sián. But this isn't just the Italian carmaker's first production-bound hybrid vehicle but it's also the most powerful street-legal car Lamborghini's ever produced.
The Sián features a gasoline-electric powertrain which takes Lamborghini's naturally-aspirated V12 engine to new heights. The setup's evolved considerably since the 2014 Asterion LP910-4 concept was shown and it's far more advanced than a conventional hybrid system. Simply put, there's an electric motor right between the engine and the transmission which gets electricity from a supercapacitor and helps to deliver 34 horsepower right into the driveline. The figure may seem incremental given the mid-engine V12 churns out 785 horses all on its own, but the 48-volt mild hybrid system helps the Sián deliver better gas mileage, provides an added boost under hard acceleration, and powers the cars on its own at ultra-low speeds, such as when parking. And while most hybrid systems are tacking on a ton of weight, the hardware adds just 75 pounds. With 819 horsepower at its disposal, the Sián goes from 0 to 62 mph in just 2.8 seconds and tops out north of 220 mph.
The Sián makes its presence felt right on arrival. Styling feels like a mix of past models blending with its futuristic concept cards. Wide, Y-shaped LED daytime running lights are pulled from the Terzo Millennio while the Countach lends some inspiration in the form of the six hexagonal rear lights. The iconic Gandini line is present here and helps to define the car's low-slung profile.
Step inside and you're met with Lamborghini's most forward-thinking interior yet. The driver's met with a digital, configurable instrument cluster and a center console that houses the brand's latest touchscreen infotainment system. Poltrona Frau leather and 3D-printed elements are featured here as well.
To signify the year it was founded, 1963, Lamborghini will make just 63 examples of the Sián by hand in its Sant'Agata Bolognese, Italy, factory. Pricing hasn't been released but doesn't even matter as the entire production run has already been reserved.
Check out more of the Lamborghini Sián in the gallery above and expect it to be on display at this month's Frankfurt Motor Show.