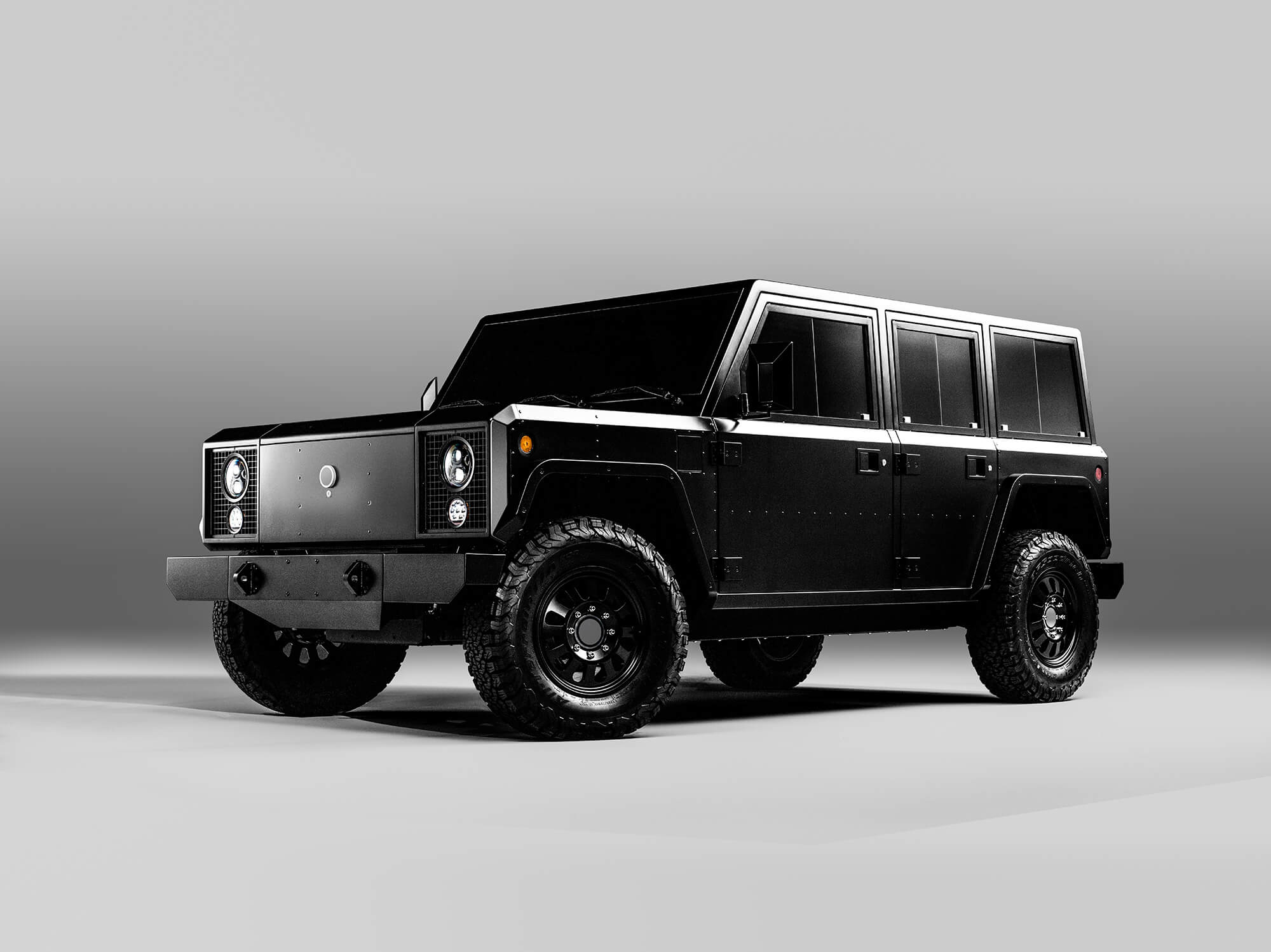 Bollinger Motors' Four-Door B1 and B2 Electric Trucks Are Coming In Rugged, Function-Focused Form
Earlier tonight, US-based Bollinger Motors revealed the latest iterations of their all-electric B1 sport utility truck and B2 pickup truck. With production-ready models in sight, the Bollinger B1 and B2 are marked as the world's first all-electric off-road and on-road trucks. Both are built on the Bollinger Motors Class-3 truck platform and both feature a rugged, function-focused design. The patented storage pass-through door lets you lay tall materials right down the middle of the truck. With seating on both sides of the pass-through and the flooring being as durable as it is, the Bollinger B1 and B2 trucks are ideal for any crew looking to get things done.
Both the B1 and B2 feature a dual-motor setup which delivers 614 Horsepower and 668 lb-ft. of torque. Though speed isn't the biggest factor here, both trucks go from 0 to 60 MPH in just 4.5 seconds and top out at 100 MPH. They're meant to be put through the paces and you won't have any trouble getting in or out of trouble. There's a high and low range, 15-inch ground clearance, 10-inch wheel travel, and 5,000 lbs. of payload.
See more of the Bollinger B1 and B2 electric trucks in the gallery above and stay tuned for more details regarding pricing, manufacturing, and availability in the months ahead.