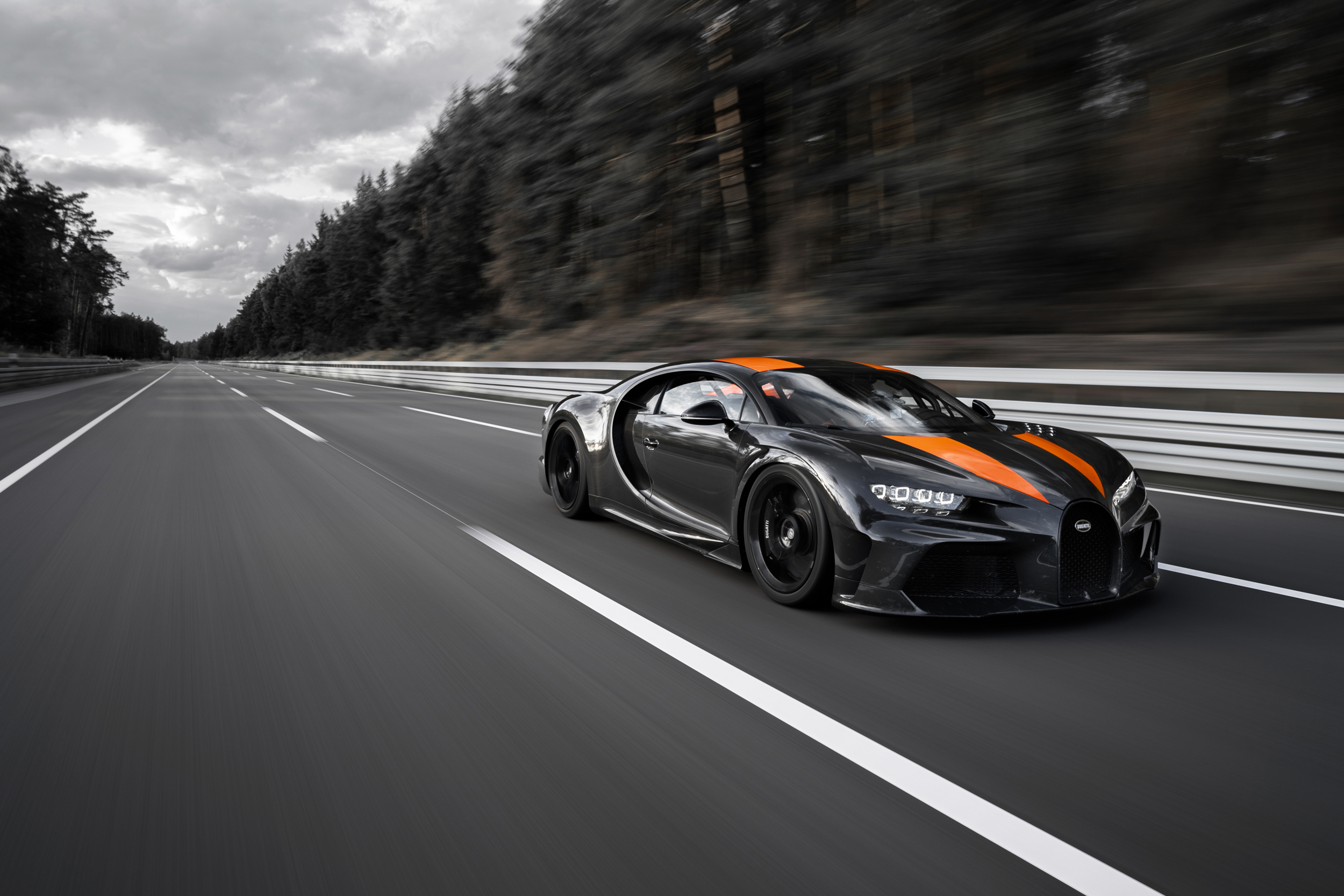 Bugatti Takes A Chiron Prototype To 304 MPH, Shifts Focus Away From Chasing Records
The hypercar battles continue but this is the pinnacle as Bugatti's just taken a prototype Chiron to 304 mph, making it the first automaker to break the 300-mph mark and taking the top speed crown from Koenigsegg in the process. It all took place on the Ehra-Lessien track in Germany where the Chiron-based prototype made full use of its 16 cylinders as they screamed to 304.773 mph on Ehra-Lessien's 5.4-mile straight. So how big of distance did Bugatti just make between itself and any viable competition? Well, Bugatti's own Veyron Super Sport topped out at 267.856 mph and the Koenigsegg Agera RS couldn't push past 284.550 mph. Both are tremendous accomplishments but this long-tail, pre-production version of the Chiron takes the crown and may be holding it for a while to come.
A lot went into making this happen. Round vents were drilled into the top part of the front end to reduce turbulence in the wheel wells while a roll cage and a Sparco bucket seat were both fitted inside. Italy's Dallara helped to develop this Chiron and Michelin even provided Pilot Cup Sport 2 tires that had been reinforced to handle 5,300 Gs and still remaining street-legal.
But this might be the last time we see Bugatti chasing the record books as they've also announced that they're going to stop chasing records to focus on other areas. Those "other areas" haven't been unveiled yet but I'm sure we'll learn that in due time.
Check out more looks of this special Bugatti Chiron in the gallery above and expect more info from Bugatti in the weeks ahead as it continues to celebrate its 110th birthday.