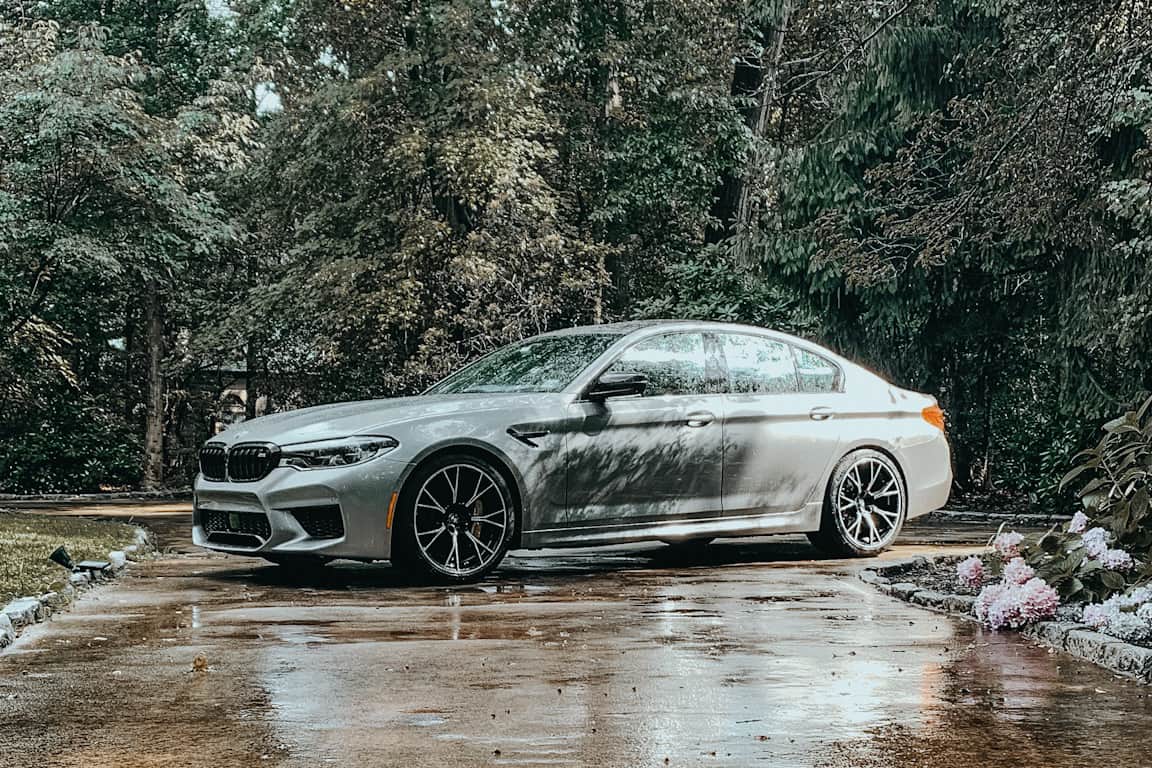 Quick Take | Is BMW's M5 Competition The High-Powered Luxury Sports Sedan To Own?
Photos and words by Atif Kazmi for Por Homme
I've tracked the BMW M5 Competition and most recently got to spend some time with on the road, driving it distances long and short to see if this is the high-powered luxury sports sedan deserving of a permanent spot in our garages. Here's the quick take as I run you through everything from the exterior, interior, and performance elements.
Exterior design — 9/10
At its core, the latest 5 series was great at launch. Lots of tech, amazingly comfortable, a cleaned up interior, and an exterior that didn't require a "package" to look good. It was a winner even in the 530 variant. The M5 Competition is all of these things and a whole lot more. Its stance is perfect, the blacked out grilled and gills, diffuser, and optional Carbon Ceramic Brakes all make it easy box to tick off, even for the exterior alone.
Interior design — 9/10
M Competition packages are blending interior refinement with strong hints of sporty and carbon fiber styling. Highlights: Digital cluster, seats, massage features, heat / cooled front seats, lots of leg room in the back, M gear shifter, steering wheel with M1 / M2 buttons. Hard to hate the work BMW's doing to the cabins, even for the BMW haters out there.
Sound — 11/10
Bonkers. Competition package comes with sport exhaust and m valve button standard. Lots of depth and burbling on down shifts. I can't say enough great things about the sound to be honest. Beyond impressed.
Performance — 9/10
Not sure what else beats it if you're looking for a 4-door family hauler. I've tracked the E63S and don't think it delivers the engagement this car does. The new M xDrive is just in a league of its own. Torque vectoring and moving power to rear and to wherever is needed while still churning out 600+ horses. In M Mode, there's plenty of road feel and connection to the experience. Out of it, you can soften things up and never feel a bump.
Final Verdict
I love it. Would I buy it. I would if I didn't know the M8 Gran Coupe was on the way. That will be the M in that size with four doors to buy. The biggest different really would be whether you want a four-seater (Gran Coupe) or a five-seater (M5 Competition). See more of it in the gallery above and head to your local BMW showroom to see if they're lucky enough to have one in inventory.