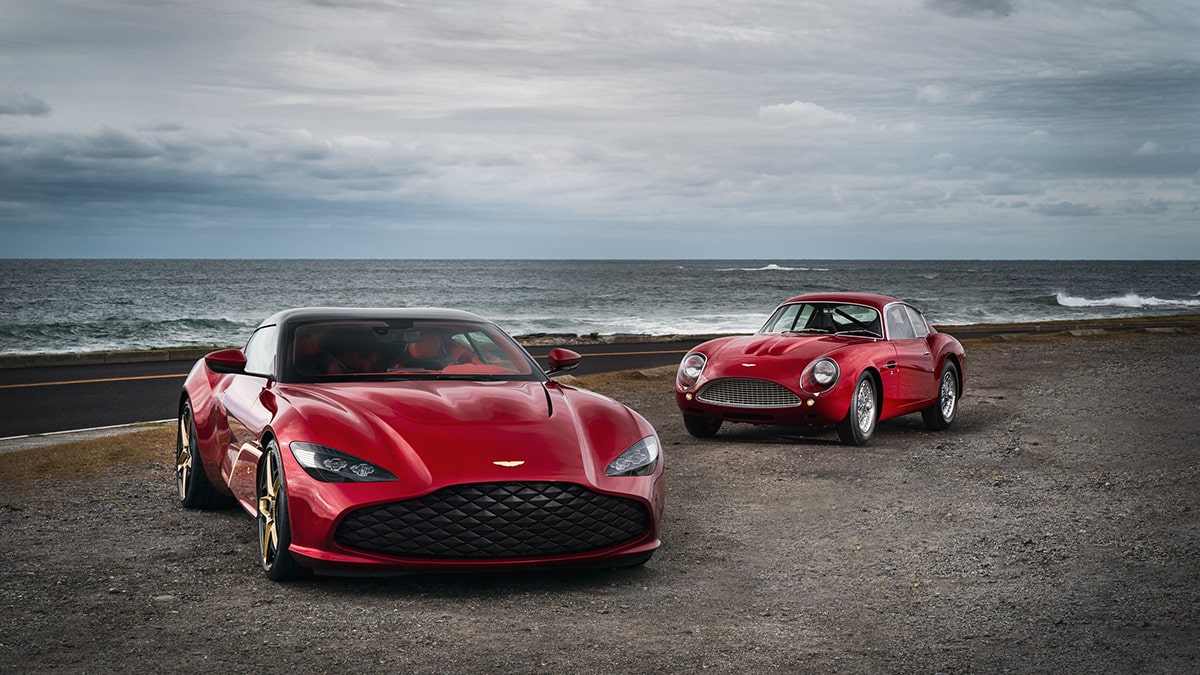 2020 Aston Martin DBS GT Zagato Gets 18-Carat Gold Detailing And A 760-Horsepower V12
The 2020 Aston Martin DBS GT Zagato is official with the British automaker going beyond the renderings we saw this summer and taking the covers off the real life, limited edition beauty. With help from the iconic Italian design house that gave us the 1960 DB4 Zagato, we get a wondrous design execution which features a fluttering multi-piece grille and a rear-windowless roof as well. The exterior's finished off with 18-carat gold Aston badges at the front and rear, giving us refined finishing you'll need to get up close to experience.
The interior continues right where the exterior leaves off with even more details alongside a new dashboard and center console that are unique to the DBS GT Zagato. Geometric parts in the console are 3D-printed and can be had in carbon fiber, aluminum, or even stainless steel with real gold coating. The seating's made from supple leather and features Zagato Zs stitched throughout. Q by Aston Martin is also available to make further, bespoke edits.
The 2020 Aston Martin DBS GT Zagato features Aston's twin-turbo 5.2-liter V12 which churns out 760 horsepower, putting it 45 horses over the DBS Superleggera. And as fast as it is, you'll have to be faster if you want to get your hands on one. Only 19 DBS GT Zagatos will be built and all of them have to be purchased as a pair with a DB4 Zagato continuation car. Each pair starts at $7.9 million with deliveries to take place by the end of the year.