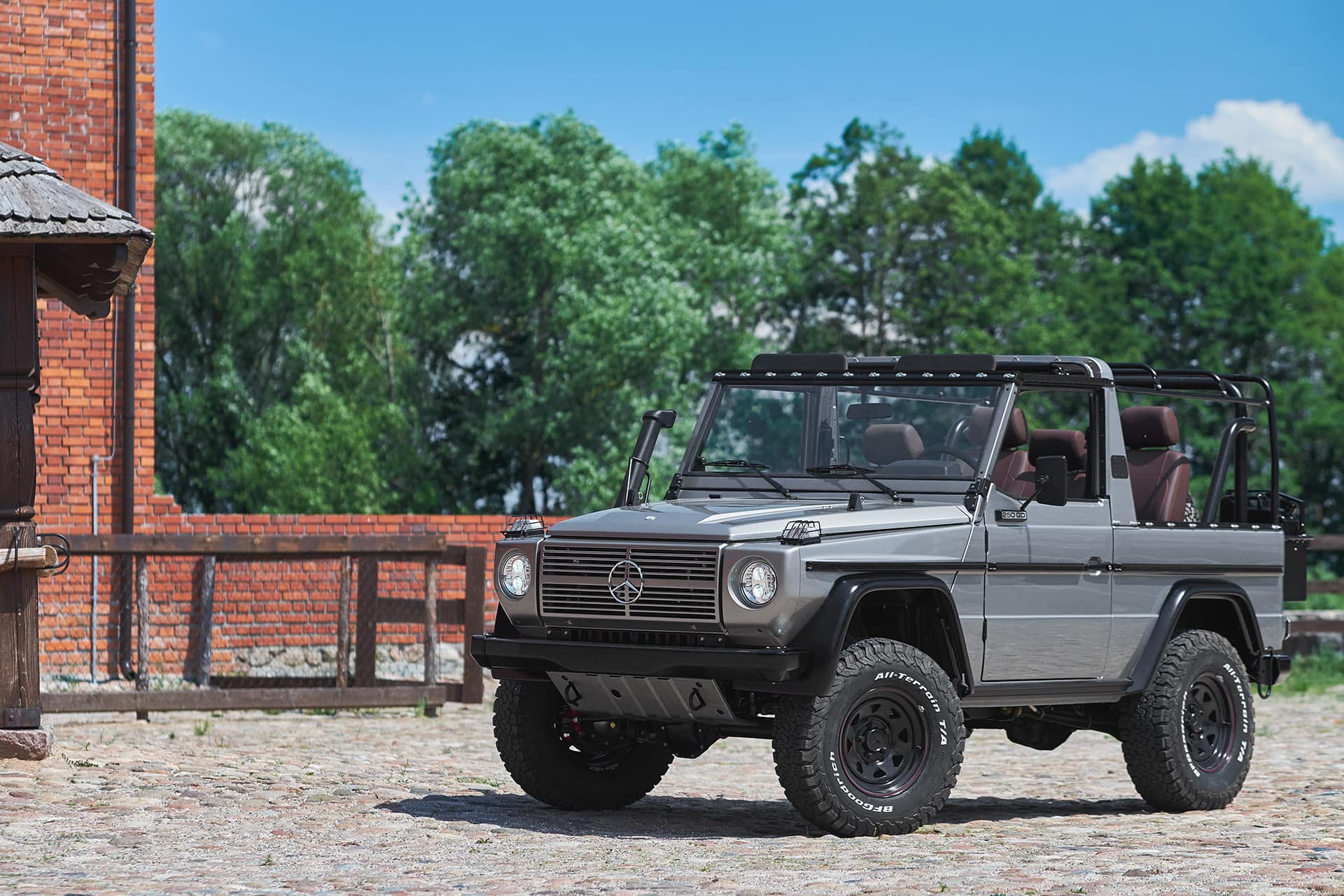 Expedition Motor Company Is Breathing New Life Into Mercedes-Benz 'Wolf' G-Wagens
New Jersey-based Expedition Motor Company is quickly making a name for themselves, specializing in restoring "Wolf" Gelandewagens, the military-spec G-Wagens. They search far and wide for these, ensuring each one they restore features a fold-down windshield, is a convertible, and is a 250GD which means it's a diesel. With very few exceptions, they won't work on any G-Wagens outside of these and they prefer to purchase their own rather than have the buyer bring their own 250GD. Both the engine and transmission both get rebuilt with Expedition Motor Company putting in upgraded water pump, timing belt, pistons and seals.
The entire process takes about 3-4 months and they can deliver anywhere in the world. There's even a builder on their website that you can check out to spec out your own 250GD Wolf. Pricing starts at $90,000 USD and you can see some of their work in our gallery. Head to Expedition Motor Company's website to learn more.