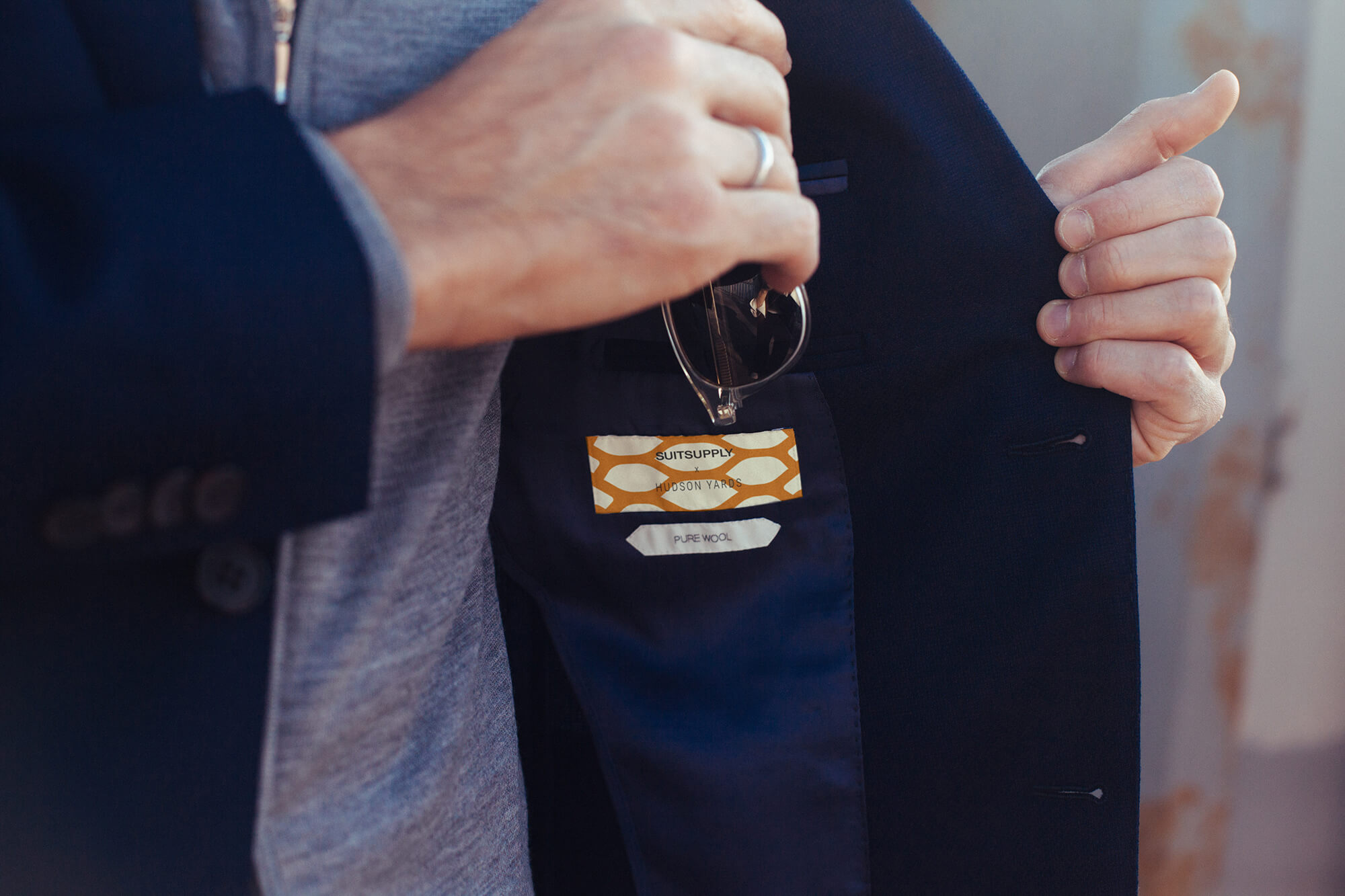 Suitsupply at Hudson Yards Is The Only Place You'll Find These Exclusive Styles
Suitsupply just opened the doors to its latest NYC store, this time inside Chelsea's Hudson Yards. The 5,900 sq. ft. experience is expansive and is the 6th New York City outpost for the Dutch suiting brand. Muted wooden flooring can be seen alongside eccentric accent pieces and furnishings, tastefully reflecting the vibe of the Chelsea neighborhood where it sits. To mark the opening, Suitsupply's releasing a handful of pieces exclusively at the Hudson Yards shop, meaning you can't get them anywhere else.
Alongside the Hudson Yards exclusives will be the full gambit of menswear we've come to expect from Suitsupply — suiting, jackets, shoes, outerwear, accessories, and more. Suitsupply's Custom Made service and in-store tailor are both featured here as well.
Check out Hudson Yards exclusives from Suitsupply in the gallery above and be sure to visit the shop at 500 West 33rd Street, just blocks from the Hudson riverfront.