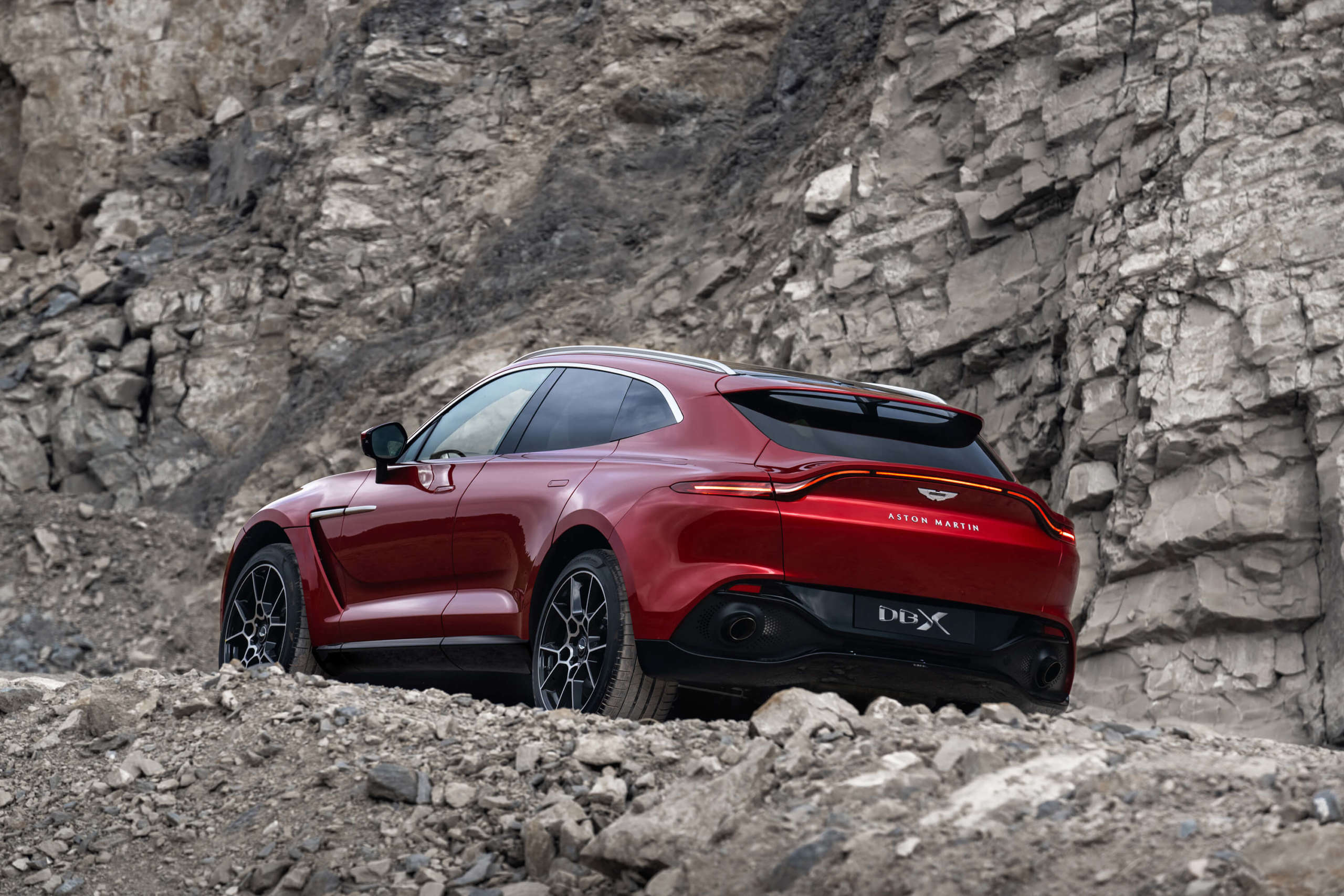 Aston Martin DBX | British Automaker's First SUV Debuts With Beautiful Design, Inside and Out
For all the chatter the Aston Martin DBX created through teasers and spy shots, the official unveil of the British automaker's first-ever SUV delivers in a big way. We'll wait to see how the 4.0-liter twin-turbo V8 from AMG drives and feels for ourselves when the opportunity allows but, for now, its design and road presence are enough to discuss.
Built atop Aston's new dedicated SUV platform, the DBX translates a century's worth of innovation in making some of the best luxury sports cars on the market to a new form factor. It features an aluminum body structure that's light and stiff, allowing it to be agile and confident both on and off-road. Up front, you'll notice the brand's signature grille alongside LED headlights. The daytime running lights feature an integrated aero duct, helping to reduce lift and drag while cooling the brakes. The swooping roof allows for clean air flow lines right through to the rear wing, over the rear window and on to the rear flip. That's a design element we've seen on the Vantage but it's been tastefully translated here with proportion and refinement in mind. The DBX features an all-glass panoramic roof and frameless doors, helping to keep weight down while letting in more natural light to help make the cabin feel more open than it already is. Glass B-pillar finishers give us some fine detailing while cutaway sills help in narrowing the stepover required to enter.
Step inside the handcrafted cabin of the Aston Martin DBX and you're met with more rich, full grain leather than we know what to do with. Both the headlining and electric roof blind can be had in Alcantara while there's a tasteful execution of metal, glass and wood throughout the cabin. Details now come in a range of innovative materials, including a fabric made from 80% wool. A new flax composite also provides a welcomed alternative to carbon fiber. The bridged center console allows for flexible storage below, a fully open rework of the lower pockets we've seen in the DB11. For a more personalized experience, Q by Aston Martin can help machine the center console from a solid piece of wood, such as Walnut, for added tactility. There's a range of wood, composite and metal veneers to choose from, helping to making the Aston Martin DBX truly yours.
The Aston Martin DBX is a true 5-seater with function and purpose in mind. The sports seats that help with long-distance drives while freeing up a good amount of space for those sitting in the rear. 40/20/40 split folding rear seats help you make the most of the DBX's load capacity. The narrow load sill opens to a broader aperture, helping to maximize the practicality for everything from suitcases and golf bags to ski equipment.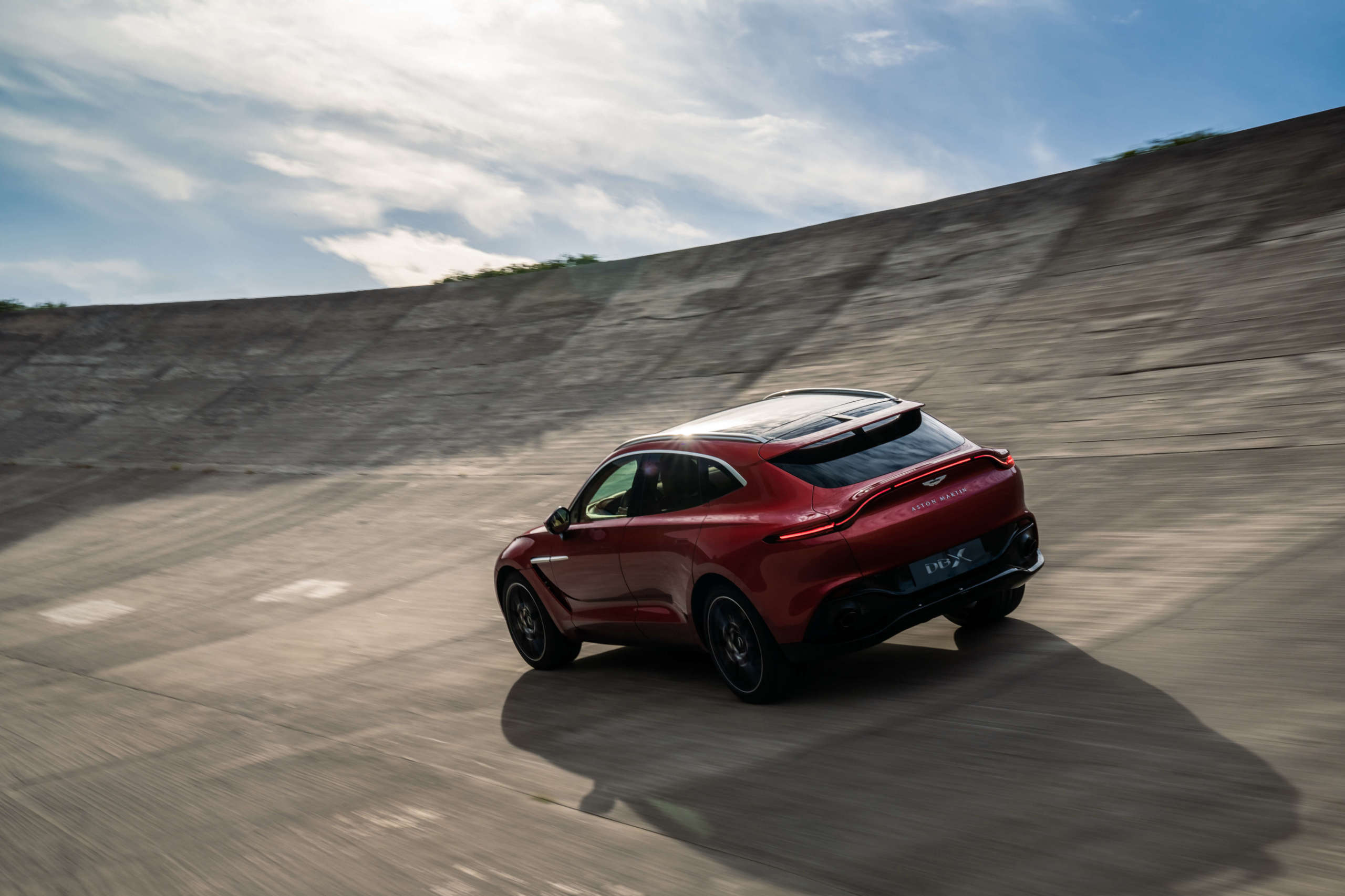 The debut of the DBX reaffirms Aston Martin's expansion plans and marks the start of production at their second manufacturing plant. It's a massive leap into the future for Aston Martin and they're doing it without forgetting their 106-year history.
Pricing for the Aston Martin DBX starts at $189,900 USD. Speak to your local Aston Martin showroom now as first deliveries are scheduled to begin Q2 2020. First 500 buyers will be getting an exclusive 1913 Package, which gives special badging on the exterior and interior and comes with a build book signed by Aston Martin's CEO and Chief Design as well as an invite to the Waldorf Astoria near the new St. Athan, Wales facility for a private event.