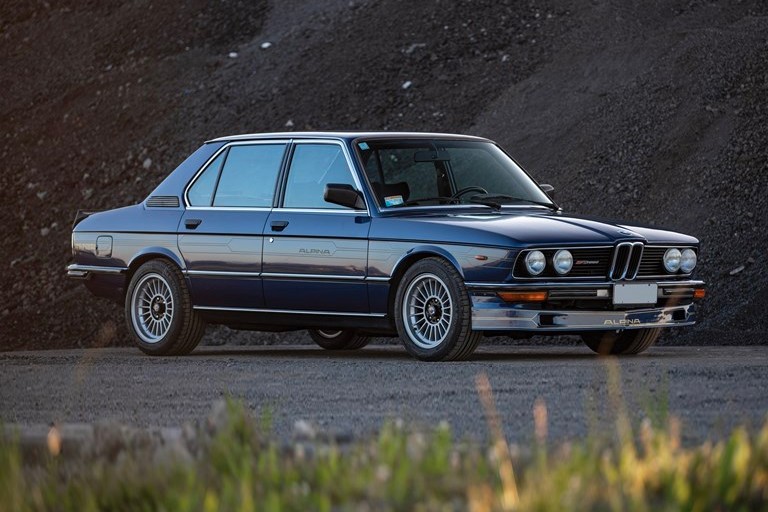 Image by Andrei Diomidov for RM Sotheby's
RM Sotheby's is set to auction off this well-maintained 1982 BMW Alpina B7 S Turbo, just the 17th of only 60 four-door B7 S Turbos ever to be produced. The sedan was once the fastest four-door car in the world with its 3.5-liter turbocharged straight-six engine. Output comes in at 330 brake horsepower and 500 Nm of torque, putting it in contention with the likes of a Ferrari 308 GTB.
Though now over 35 years old, the car's only had three owners and made its way to Nicolle Japan follower its production. It's been keep in top condition and has just 118,200 kilometers on the odometer. The Alpina Sapphire Blue paintwork just glistens while the interior is still original. The engine bay's gone through some restoration with specialist work done to both the turbo and fuel systems.
Not only has it been well-kept, it's also been well documented with tags that bolster its history, evidencing services at the same Japanese specialist in 2000, 2001, 2002, 2004, and 2007. Written records extend back to 1991 while a copy of the original build sheet, service documentation, and records accompany the sale, all testifying to the diligent care that has been bestowed upon this Alpina by previous keepers.
To see more of this '82 BMW Alpina B7 S Turbo, head to the listing at RM Sotheby's ahead of the Paris 2020 auction next month.