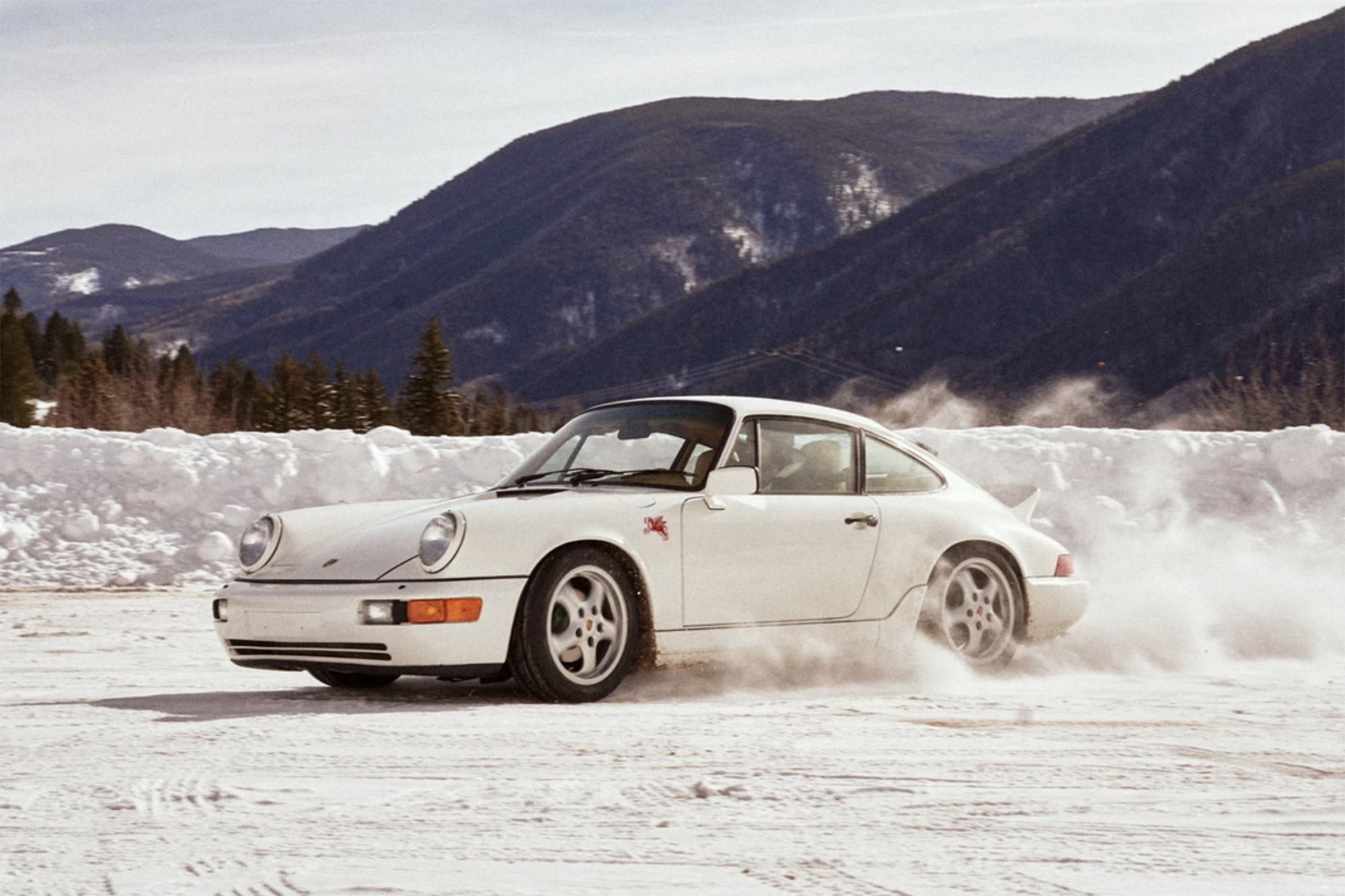 New York-based Aimé Leon Dore and Porsche have partnered on a custom, one-of-one 1990 Porsche 964 Carrera 4 911. Not an overnight creation, it's taken months of research and collaboration to get us here. Couple this with visits to the Porsche Museum and 911 assembly line in Stuttgart, Germany give us this unique, period-correct restoration of one of Porsche's most iconic 911's. Aimé Leon Dore and Porsche are utilizing some of the world's finest materials on the interior, including Schott sunflower leather and Loro Piana houndstooth throughout. Rich-top-grain leather wraps the dashboard, steering wheel, and door panels, while the reverse suede side of the leather covers the headliner and sunroof. The stock seats now feature a mix of high-end materials fitted by RECARO and a Schott leather trunk with Loro Piana accents hold a car care bag can found inside.
On the outside, it's painted in the same shade of white found on the outside of Aimé Leon Dore's Mulberry flagship, drawing inspiration from the iconic 911 Carrera RS 2.7 with its rear ducktail spoiler. The 911's paired with a set of Cup 2 wheels and also features a Pegasus graphic above the fronts wheel arches. Finished detailings include a custom-made badge on the rear grille, stating "ALD 964".
See more of the Aimé Leon Dore Porsche in the campaign video above and look for it to be on view to the public at the Jeffrey Deitch gallery in New York from February 6 to February 9.