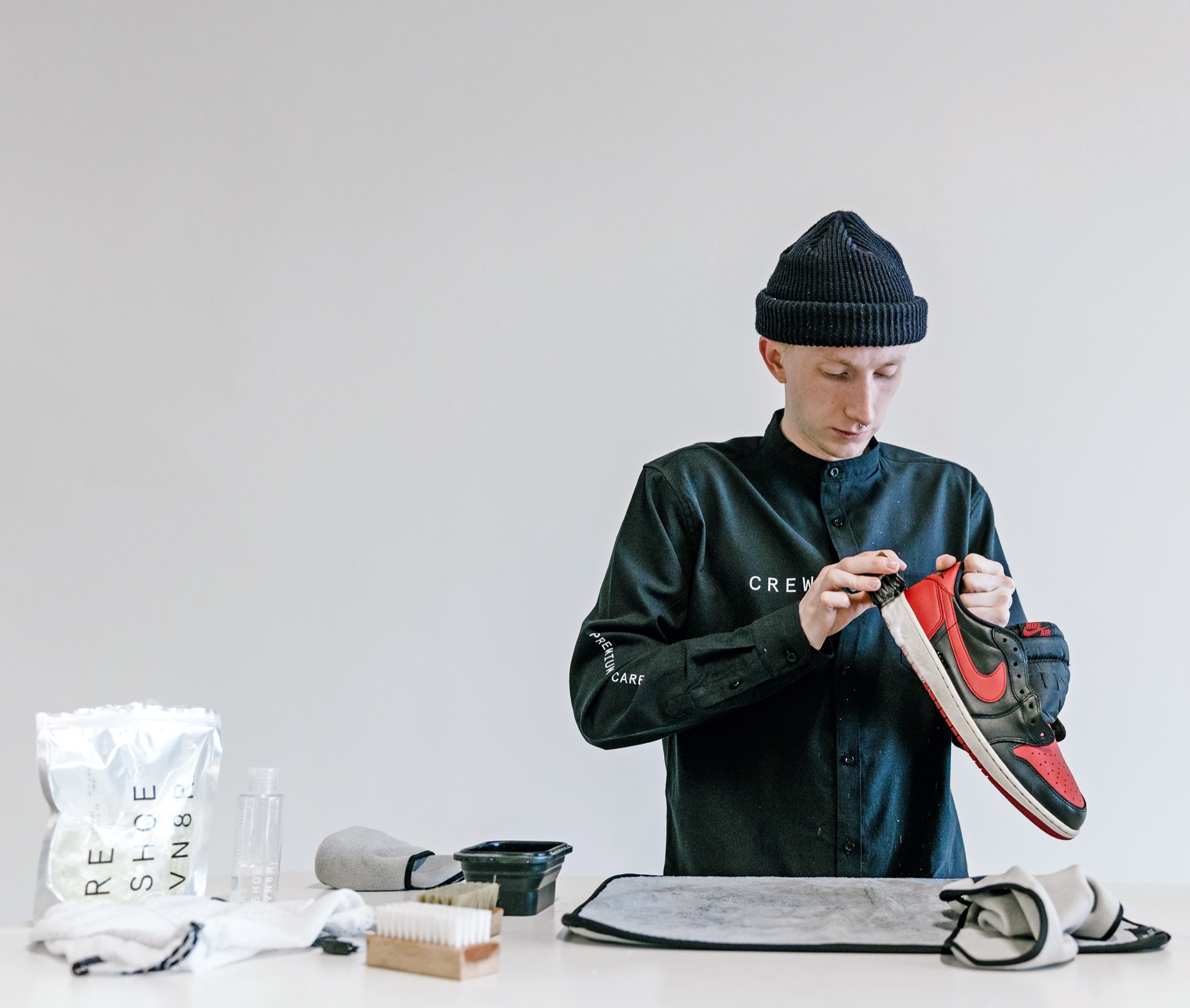 Reshoevn8r Introduces Laundry Detergent Pods and Cleaning Mat to Elevate the Sneaker Cleaning Process
Arizona based shoe care company Reshoevn8r has just gone through a rebrand and the result is an expanded product line and a look that impresses even when not in use. With over 1 million YouTube subscribers, Reshoevn8r has always been about storytelling through purpose-focused content. The objective here isn't to just deliver the same goods with a better look, they're shifting the way they do business and introducing new product along the way. Their new patented sneaker laundry kit is aimed at creating an easier and more efficient shoe cleaning experience while a sneaker cleaning mat and acrylic display cases are available as well.
The laundry pods are made with a special formula and will save a ton of stress for anyone looking to wash their kicks through the washing machine. Whether you're looking for a quick wash or a deeper clean, Reshoevn8r's new pods will deliver. The sort of mess I make when I clean my sneakers is ridiculous but Reshoevn8r's cleaning mat aims to solve that, giving us a canvas to clean on while absorbing up to a cup of water without any leaks.
See more of the goods in the gallery and shop the goods through Reshoevn8r.com now. Also check out the Reshoevn8r YouTube page where they're continuing to create more videos with added pro tips to walk you through the shoe cleaning and restoration process.