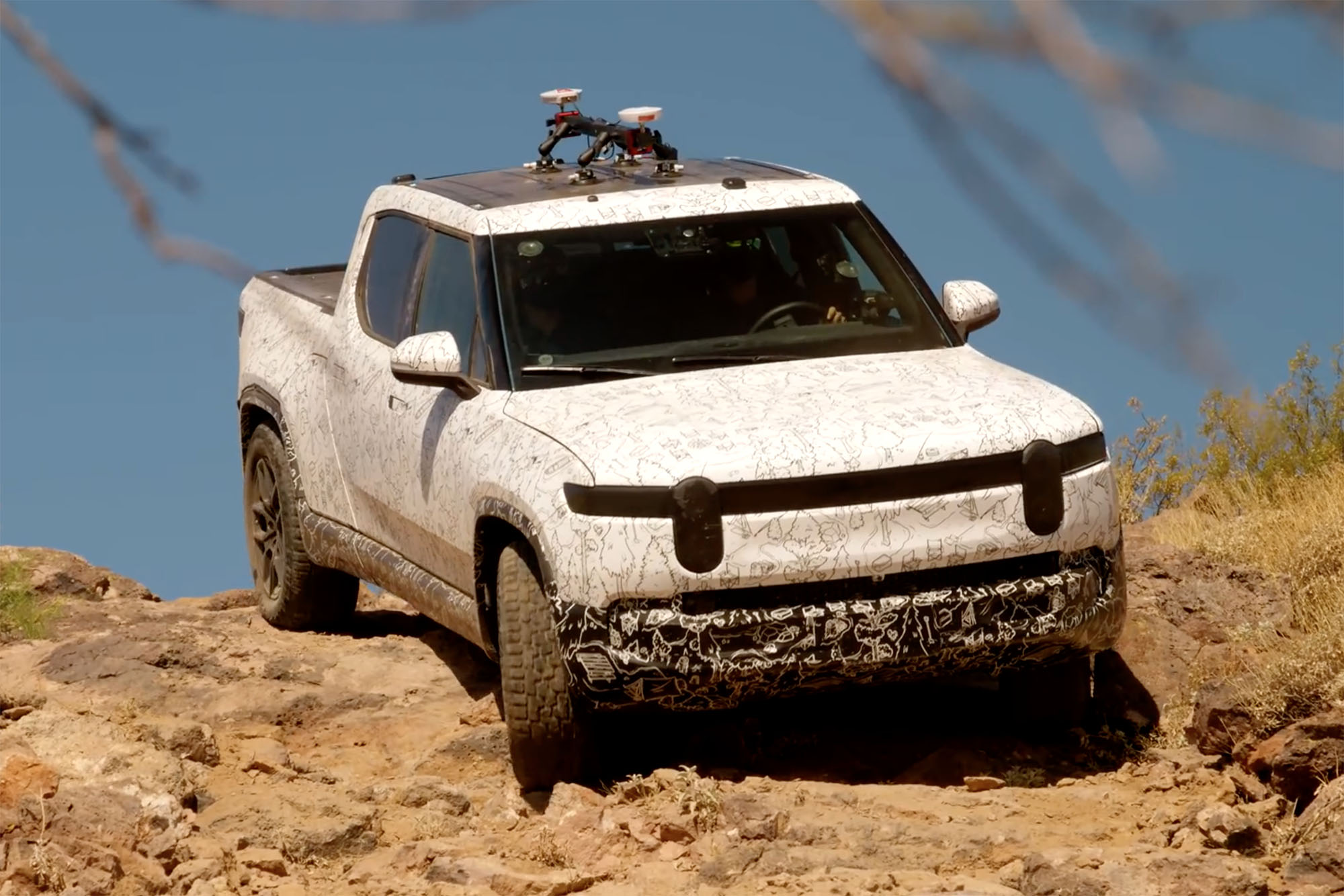 2021 Rivian R1T Goes Off-Roading in Development Video
In the middle of the desert in Arizona, a camouflaged R1T goes through all kinds of off-road testing. Testing was made during the pandemic, as the engineers' masks show. The truck proved its extreme ability to crash over rocks and climb up hills. Rivian showed its durable underbody battery protection back when the truck was revealed, with this being the best showcase of the R1T handling off-roading. As far as development goes, production plans have slipped a bit due to coronavirus. Still, the brand's expecting to see the electric pickup land to customers in 2021.
See more of the Rivian R1T in the video for now.