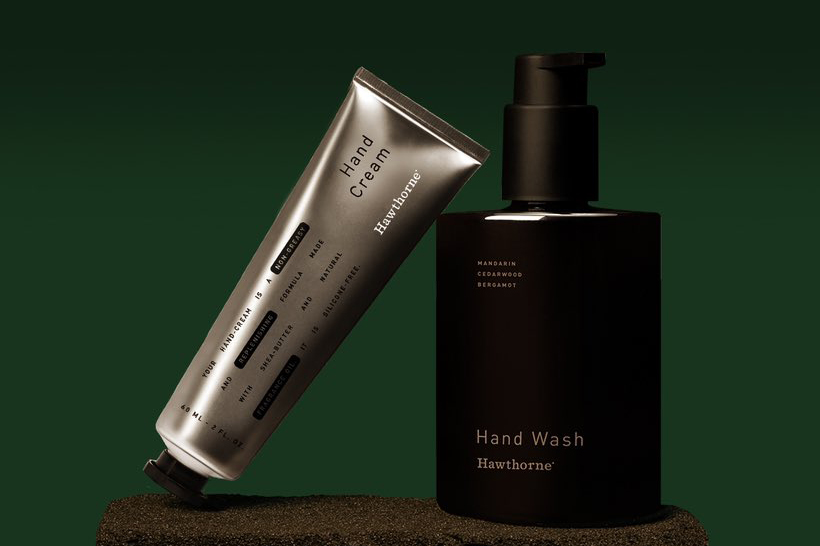 Hawthorne Hand Care Kit | Nutrient-Rich Combo is Tailored for Men and Free of Toxins
Men's grooming seems to center around two things — face wash and shampoo — and although those are both important, chances are your hands are getting nowhere near the amount of attention your face is. I've been trying Hawthorne's Hand Care Kit out for the past few weeks and it's shifted my priorities a bit. The combo's reminded me just how good your hands can feel if you give them just a little bit of attention. Hawthorne's approach packs in a ton of nutrients and other high quality ingredients but all the things it doesn't have is just as important. The products contain no harmful ingredients like sulfates, parabens, silicones, phthalates, talc, dyes, or BHA.
With the current pandemic, chances are you're washing your hands a bit more but how beneficial is it for the long-term to be using products that aren't promising natural, clean ingredients? And if you're not following up a thorough wash with a hydrating cream then expect the look and feel of your hands to be rough and unkept. The Hawthorne Hand Cream is silicone-free hand cream and aims to improve the long-term health of your skin.
Since launching a few years back, Hawthorne's grown tremendously and their lineup has expanded quite a bit also. From the colognes that started it all to the ever-expanding lineup of grooming products, Hawthorne is still heating up. Beyond the thoughtfully-crafted products, there's also a recommendation engine that's learning from you and letting you know exactly what you should grab. There's a short questionnaire when you get to their site and from there, the grooming brand can recommend products based on your interests and habits.