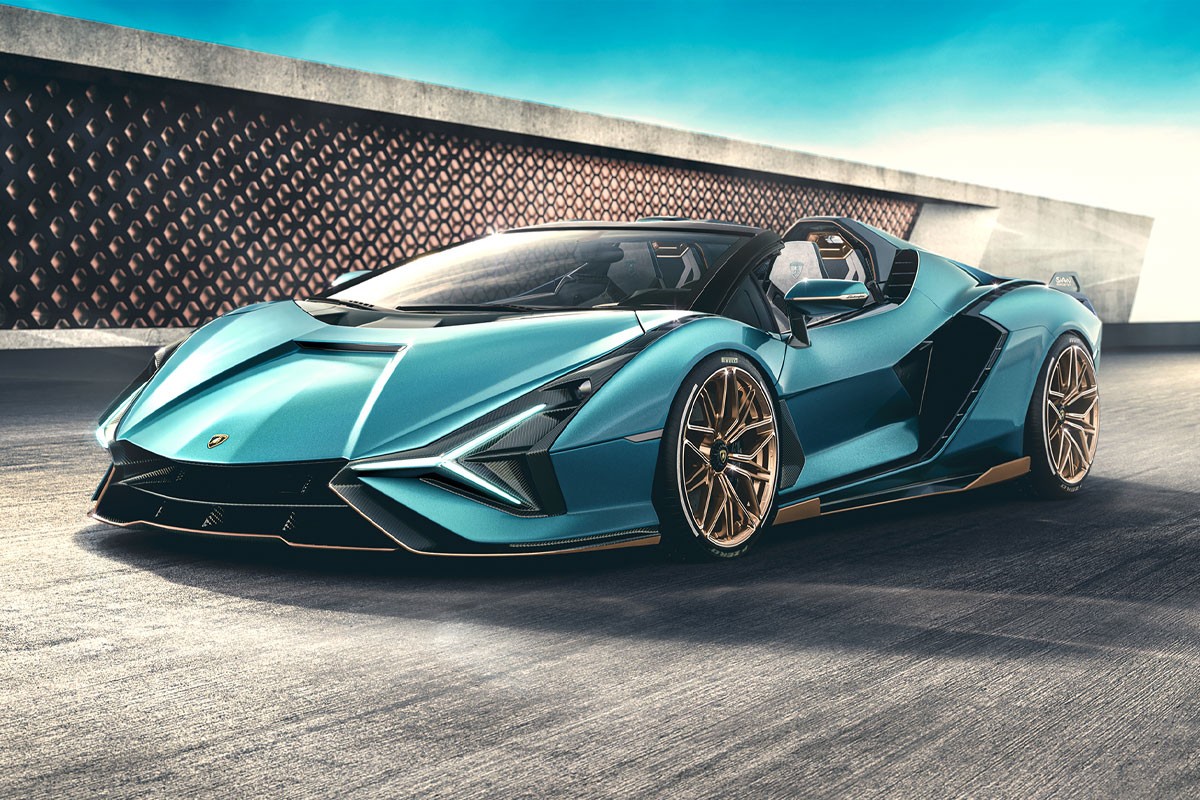 Introducing the Lamborghini Sián Roadster, the Italian carmaker's most powerful convertible to date.
Glancing at its exterior, the Sian Roadster looks nearly identical to its coupe counterpart, minus the roof. In fact, this rework might not have a roof at all, not even a retractable one. Rest assured, the Sian Roadster is still intricately and sharply designed as its ultra-edgy coupe version. It's also as customizable as the owner pleases as Lamborghini's Design Team will be working closely with customers to build a truly bespoke Sián Roadster.
Under the hood, the roadster version has adapted the same powerful hybrid system as the coupe, which utilizes the power of a naturally-aspirated V12 engine with a transmission-integrated electric motor. This supplementary mechanical ingenuity sends a burst of additional 34 horsepower to the entire powertrain giving it an impressive 819 horsepower in total with an acceleration of 0-62 mph in just 2.9 seconds and a top speed of 217 mph.
Supporting this speed and power is an equally impressive supercapacitor battery which can triple the amount of power that it can handle as compared to the conventional lithium-ion battery. That's three times the power from a single battery pack.  And since there's no stopping it from sending power to the wheels even when you're changing gears, acceleration would remain unhindered even when the transmission is engaged.
While the Sián coupe version will be having a price tag of $2 million USD, without any customization, the official pricing information for the Lamborghini Sian Roadster remains to be known. One thing that's been confirmed though is this ultra-powerful machine is going to be as exclusive as it is powerful since only 19 of this supercar will be built and as of press time, they are all already sold-out.
See more of the Lamborghini Sián Roadster in the gallery.