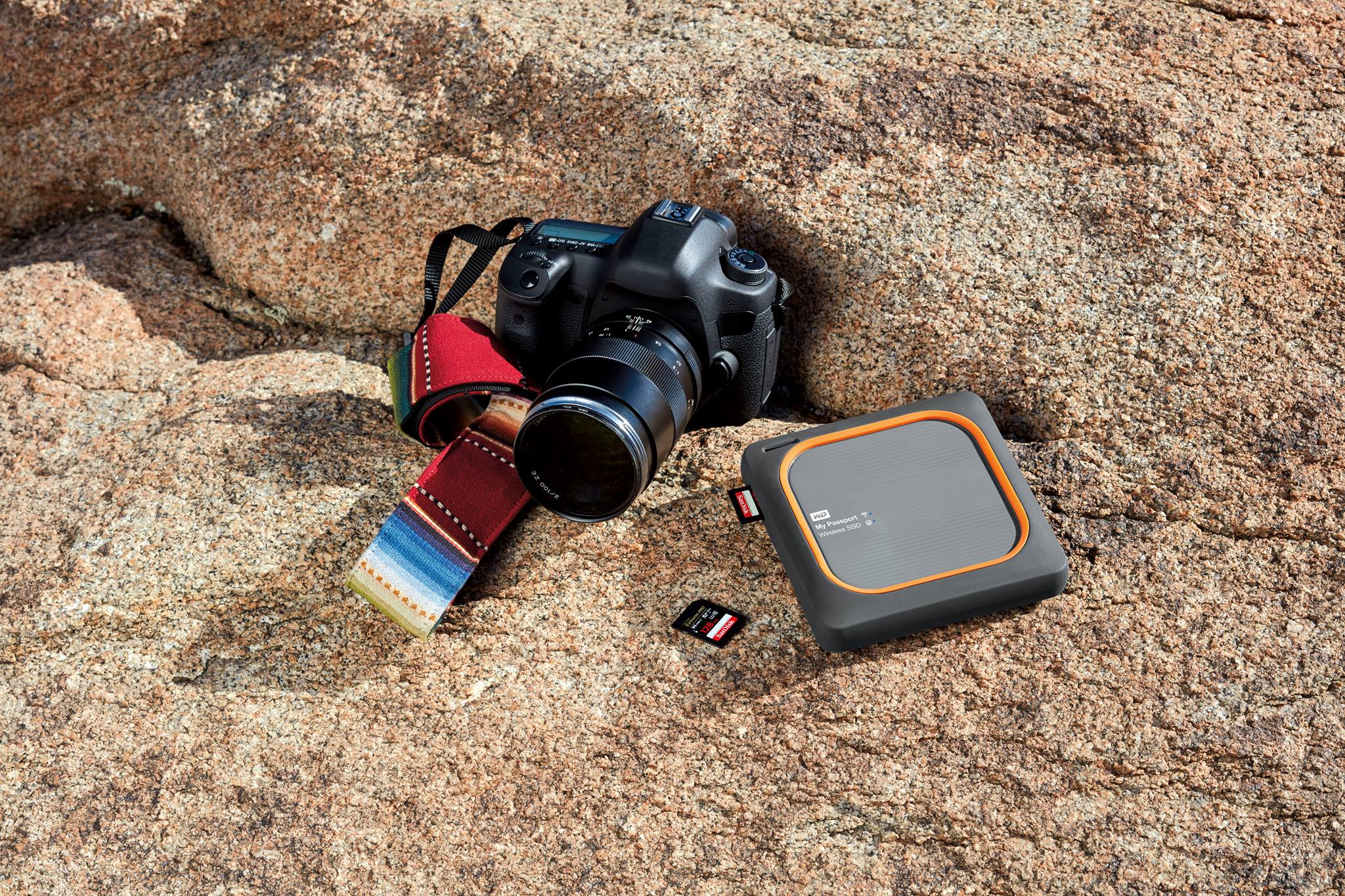 For Faster, More Nimble Creative Workflows, Western Digital's My Passport Wireless SSD is a Must
As a creative, being busy is always a good thing. It means clients are hiring and you're doing what you love the most — creating. And as the work's gotten more complex, the need to save time has increased as well. Minutes add up quick and before you know it, you've already spent an hour just transferring the content over from your camera or cameras and semi-organizing it. I need fast, reliable data storage that doesn't require me pulling out my laptop or a bunch of wires. Western Digital's My Passport Wireless SSD is the solution as it allows me to get creative, save time, and focus my energy on building relationships. And who better to trust with my data than a brand that's been making storage solutions for as long as we can remember? I've been using the My Passport Wireless SSD for the past few weeks and here's what I've learned.
One-Touch Copying
My Passport Wireless SSD's killer feature is not only powerful but it's also downright simple. Plug-in your SD card from your camera to the device and at the press of a button, your content's going to start backing up right to where you want it. This reduces the need to funnel through a bunch of devices or even just cards to secure your photos and videos. The built-in SD 3.0 card reader means you can leave some of the heavier stuff like your laptop at home.
Solid State Peace of Mind
Like to play rough? This ruggedly designed hard drive is armed with a protective rubber bumper sleeve around its edges to endure quite a bit of abuse like minimal bumps, shocks, vibrations or even drops of up to 1 meter. In addition, SSD drives are proven to be sturdier than your usual hard disk. I think less about how I'm placing it or where I'm tossing it.
Our Video Editing Workflow with Lumafusion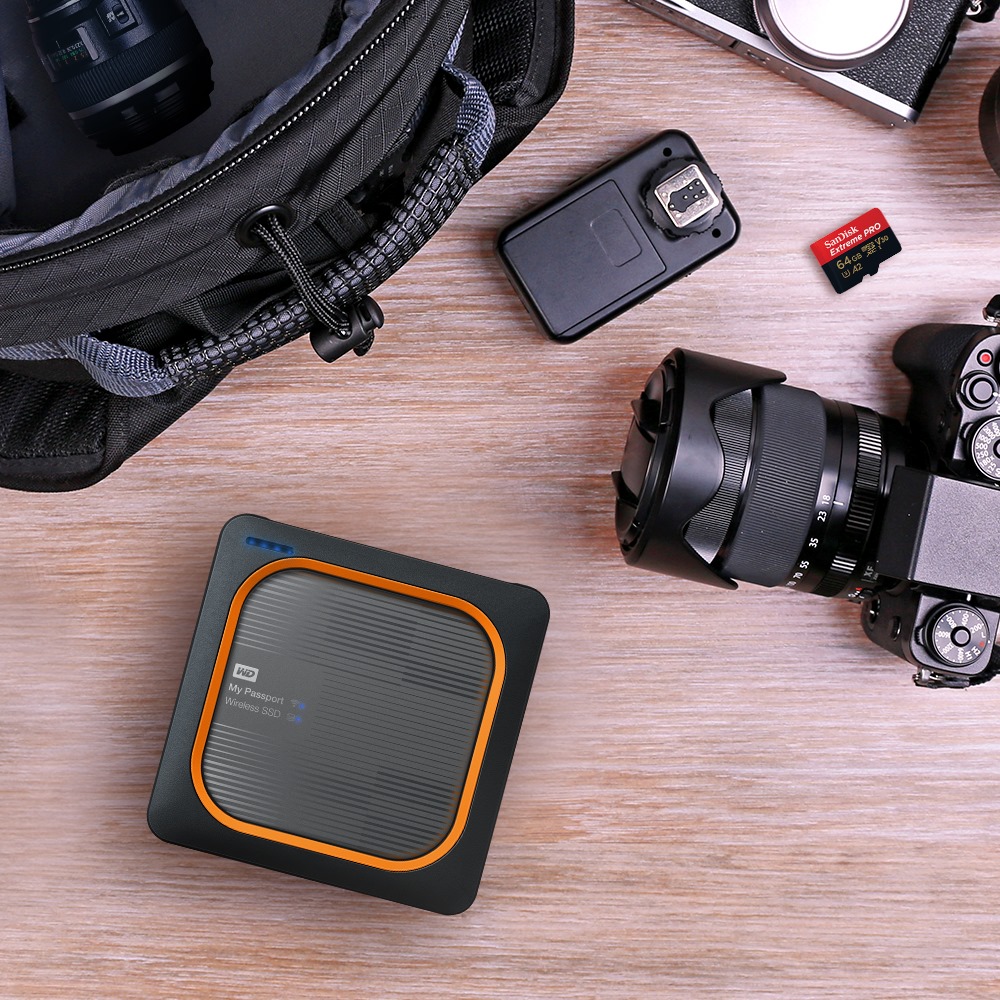 Once your videos are transferred over to the My Passport Wireless SSD, you can work over the cloud to pull the content in while your editing. Because it has its own WiFi connection, photos and videos stream in 4K right through the My Cloud app. Western Digital's also partnered with popular third party iPad Pro apps like Lumafusion to pull all the assets in, even while they rest on the My Passport.
The iPad Pro's gotten a lot better at handling 4K footage so it's really helped me to transition away from a heavy travel pack. I'm down to my camera and lenses, iPad Pro, and the My Passport Wireless SSD. At home, the drive rests plugged in and online in case I need to access anything. On-the-go, not only do I backup to it and start editing between shoots or meetings but I've also taken advantage of the built-in 6,700mAh battery.
This also speaks to how much easier video editing is getting on the iPad Pro and brands like WD are working to make it even more seamless. The My Cloud app's able to preview RAW images as well and export / edit them through third party apps as well. These integrations are meaningful and we're excited to see what features can added next.
Available in 250 GB, 500 GB, 1 TB and 2 TB capacity options and starting at $199.99, the My Passport Wireless SSD is made for folks that need fast access and a nimble workflow. Its fast SSD and wireless capability, the 2-in-1 functionality of the battery as an all-around power source, a built-in WiFi connection while playing nicely with My Cloud and other third party apps. Head to the WD's online store to learn more and shop the drive now.