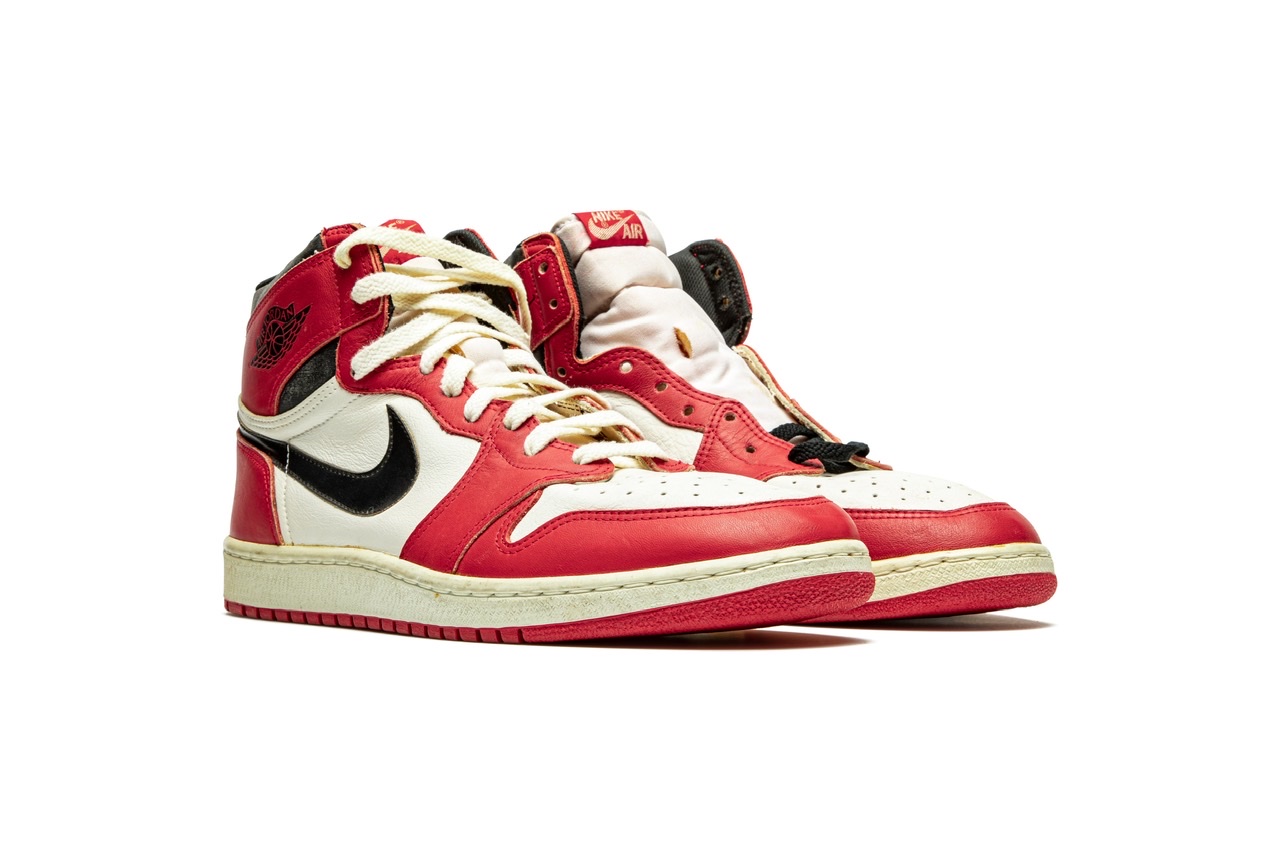 Christie's x Stadium Goods 'Original Air' Auction Rakes in Nearly $1 Million for Game-Worn Jordan Sneakers
In partnership with sneaker retailer Stadium Goods, Christie's has hosted their inaugural Sneakers sale which raked in $931,875. "Original Air" consisted of Michael Jordan game-worn and player exclusive sneaker rarities, with the top lot being the 'Shattered Backboard' Air Jordan 1. The signed, game-worn pair reached a final price of $615,000. All but two lots found a buyer with the auction as a whole helping to solidify sneakers as cultural artifacts. For Stadium Goods Co-Founder John McPheters, sneakers "deserve to be listed alongside other luxury items in the collectibles marketplace."
Caitlin Donovan mentioned just how tremendous the interest for the auction truly was, with online visitors coming in from 120 countries and the virtual event being among the highest attended online events Christie's has hosted since the lockdown. "We are encouraged with the interest from not only new buyers but also from established Christie's clients who purchase across other sale categories." Sneakers are helping investors and collectors further diversify their art and the numbers from this Christie's sale may be just the beginning.
Other highlights from the "Original Air" auction include the very pair of the Air Jordan 7 "Olympic" worn in the Dream Team's gold medal game in 1992, which sold for $112,500; a pair of Air Jordan 1 TYPS, MJ player exclusive signed sneakers from 1985, that sold for $62,500; and a pair of Air Jordan 4 "Fire Red," player exclusive, game-worn signed sneakers from 1989 that realized $27,500. A portion of proceeds from a game-worn pair of Air Jordan 11 "Concord" from the legendary 1995-96 season that realized $56,250, are designated to the NAACP Legal Defense Fund (LDF).
See all the results from the auction on the Christie's website.