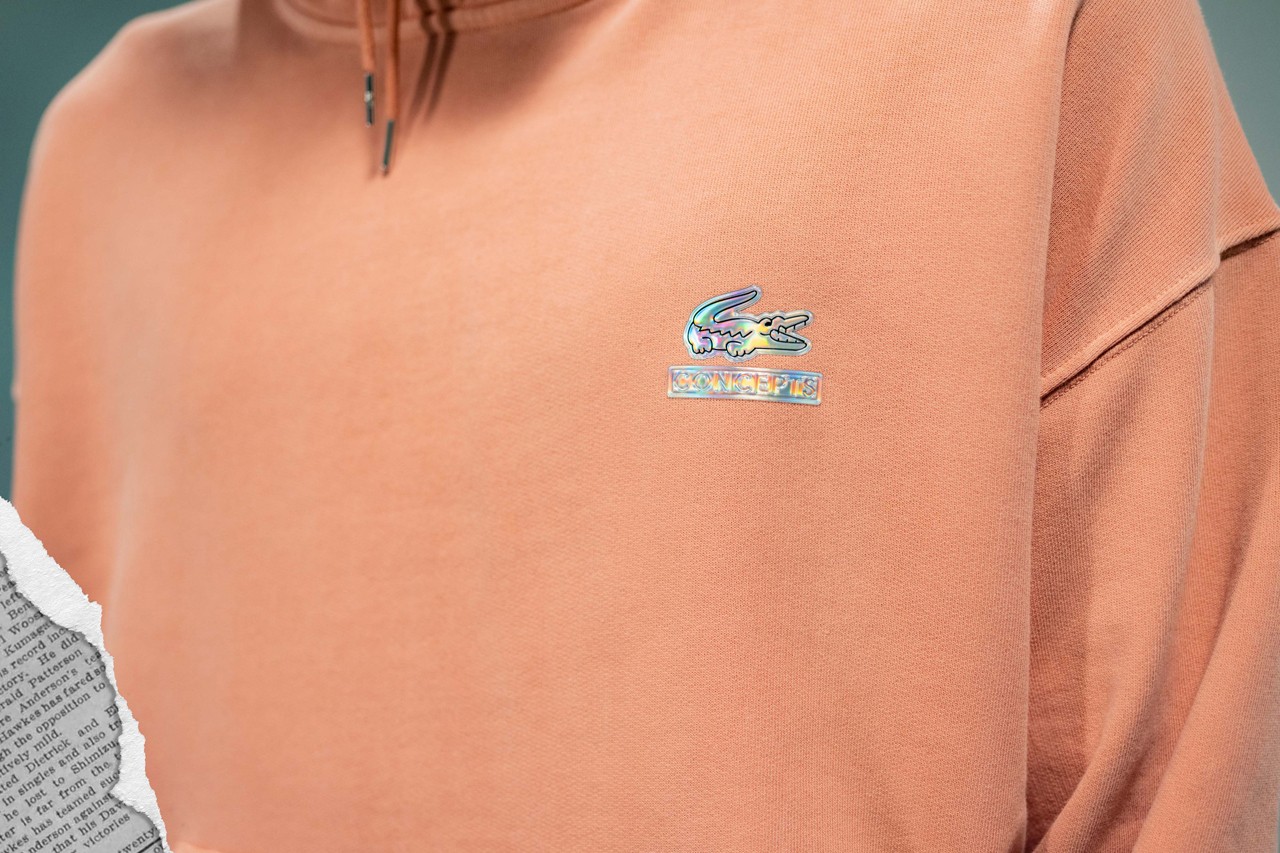 Lacoste x Concepts Partner for Limited, Beantown-Inspired Apparel and Sneaker Collection
Lacoste and Concepts have teamed up for a limited-edition apparel collection that's set to drop later this week. Though most know Deon Point and Concepts have always called Boston home, many will be surprised to hear that inspiration for Lacoste's logo also stems from the same New England city. French tennis player René Lacoste received his nickname, 'The Alligator,' from a Boston Evening Transcript article and given how both brands balance sport and luxury, there are a lot of shared values.
The result of the collaboration is a cohesive, timeless collection with a color palette reminiscent of summers in New England. Pops of salmon, lavender, deep purples, and teal, all make their way into the offerings. Muted tones help to balance things out as well. Stand out pieces include aglan sleeve hoodies and relaxed anoraks with co-branding and iridescent details. Nylon hats and track gear round out the collection and deliver even more versatility.
And then there's Concepts' rework of the Lacoste Velocity sneaker, the brand's first-ever performance shoe. The Storm 96 will release globally but in just 650 pairs. The sneaker encapsulates all this collection means and takes us back to the days of the original shoe. The updates are welcomed though as we get an iridescent Concepts x Lacoste logo, affine leather uppers, dynamic gold-tipped laces, and interchangeable tongue-tags. The sneaker also comes with patches to mark each Concepts location worldwide. Don't worry about losing them as they can all be tucked away in a bespoke pouch in the tongue of the shoe.
See more of the Lacoste x Concepts collection and the Storm 96 sneakers in the gallery and look for it all to drop on August 14 through both the Concepts and Lacoste web stores.