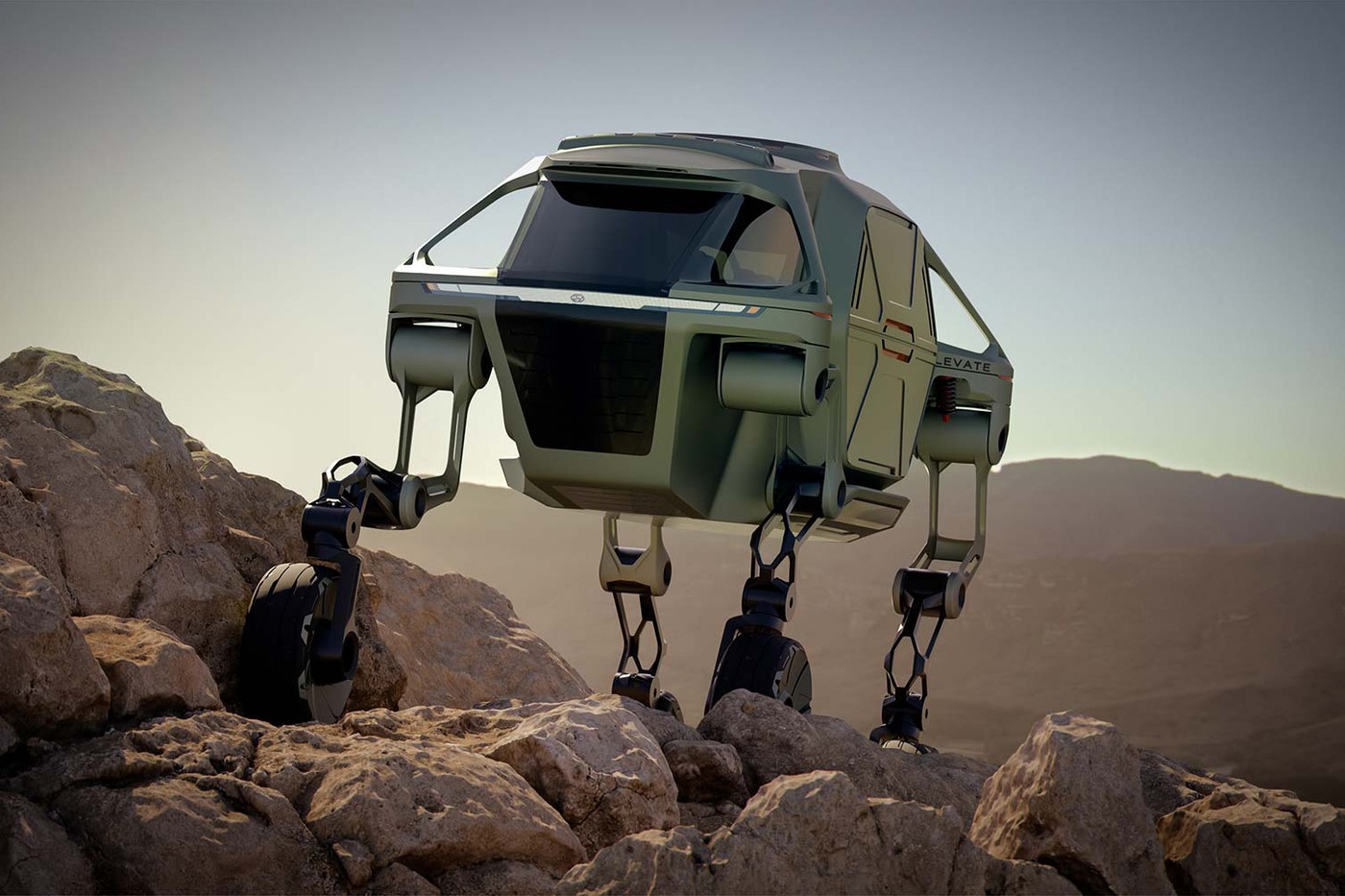 Hyundai's New Horizon Studio is designing extreme vehicles for the future, "building vehicles to traverse off-road terrains with unprecedented mobility through a combination of robotics and wheeled locomotion technology." The Elevate is aimed at creating the world's first transformer-class vehicle, one that can go from on-road to heavy off-road terrains in minutes.
The modular EV platform is to be paired with extendable, robotic legs, allowing for a wide range of use cases. The Elevate could be used to support natural disaster rescue efforts, going well beyond the reach of current vehicles. For folks that don't have access to an ADA ramp at home, a car with a similar framework could walk up to their front door, level itself, and open to let wheelchairs to roll right in.
Capabilities and use cases seem to be infinite as Elevate is said to be able to climb over a five-foot wall and a five-foot gap, along with a 15 ft. wide track width. The leg architecture also features five degrees of freedom and cutting-edge actuator tech, mimicking 'mammalian and reptilian walking gaits'.
The Hyundai Elevate is still a concept but New Horizon Studio is developing it in their Silicon Valley factory.