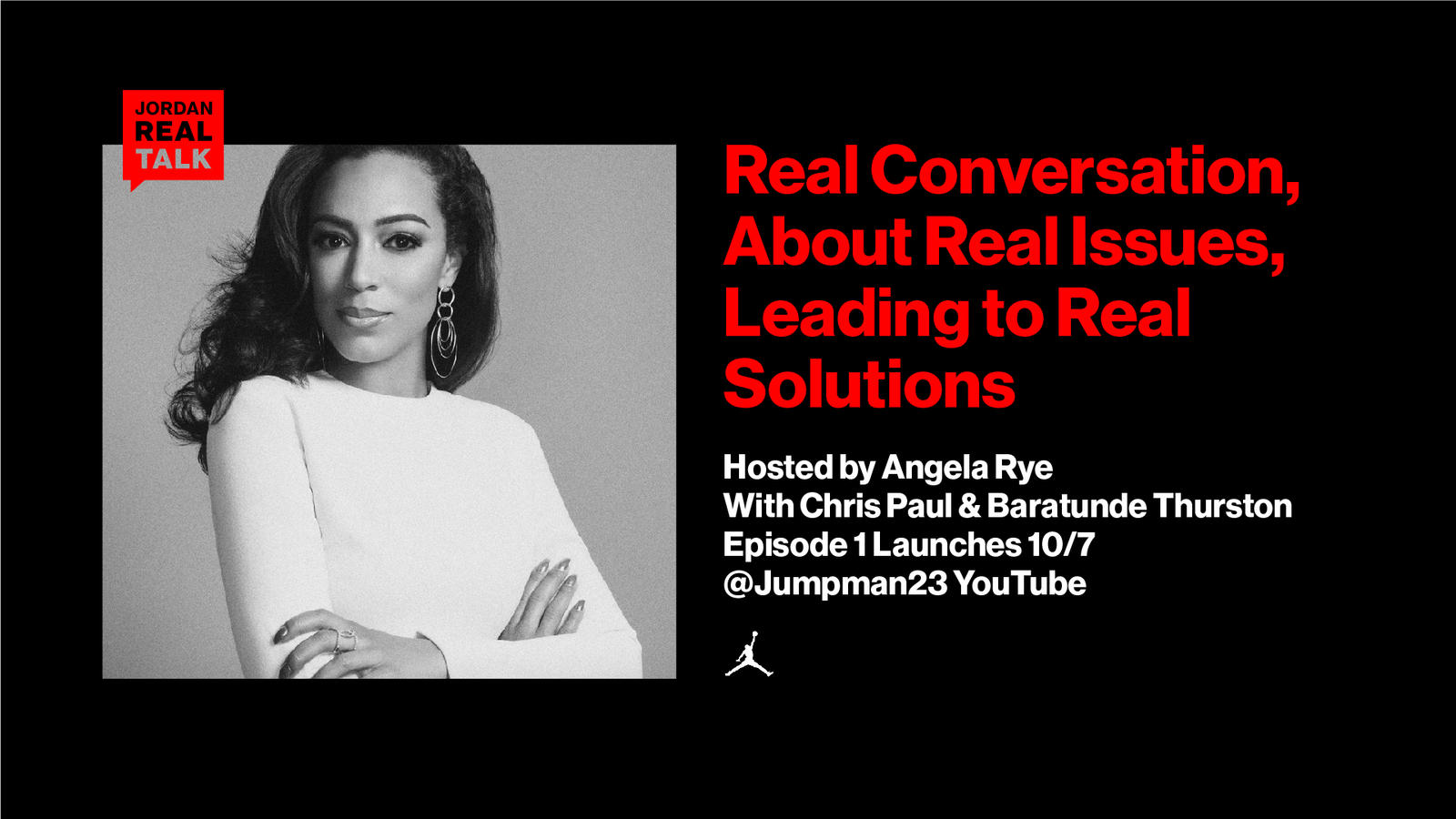 Jordan Brand's 'REAL TALK' Series is Aimed at Turning Conversation into Action
In Jordan Brand's continued commitment to the Black Community, the brand is launching a new series called REAL TALK which focuses on candid conversations that turn into actionable solutions. Hosted by Angela Rye, the series features Jordan family athletes and influencers, journalists, social justice experts and community activists in candid conversation.
It's an honest effort to help folks better understand how racism still effects the Black community today. The show's already slated to have Chris Paul as a guest as well as writer and activist Baratunde Thurston. The focus of episode one is on the basics of voting, the importance of local officials, the challenges of misinformation and the power of the Black vote.
Jordan REAL TALK episodes will air on Jordan Brand's YouTube and Instagram channels, and episode one will be available beginning October 7.