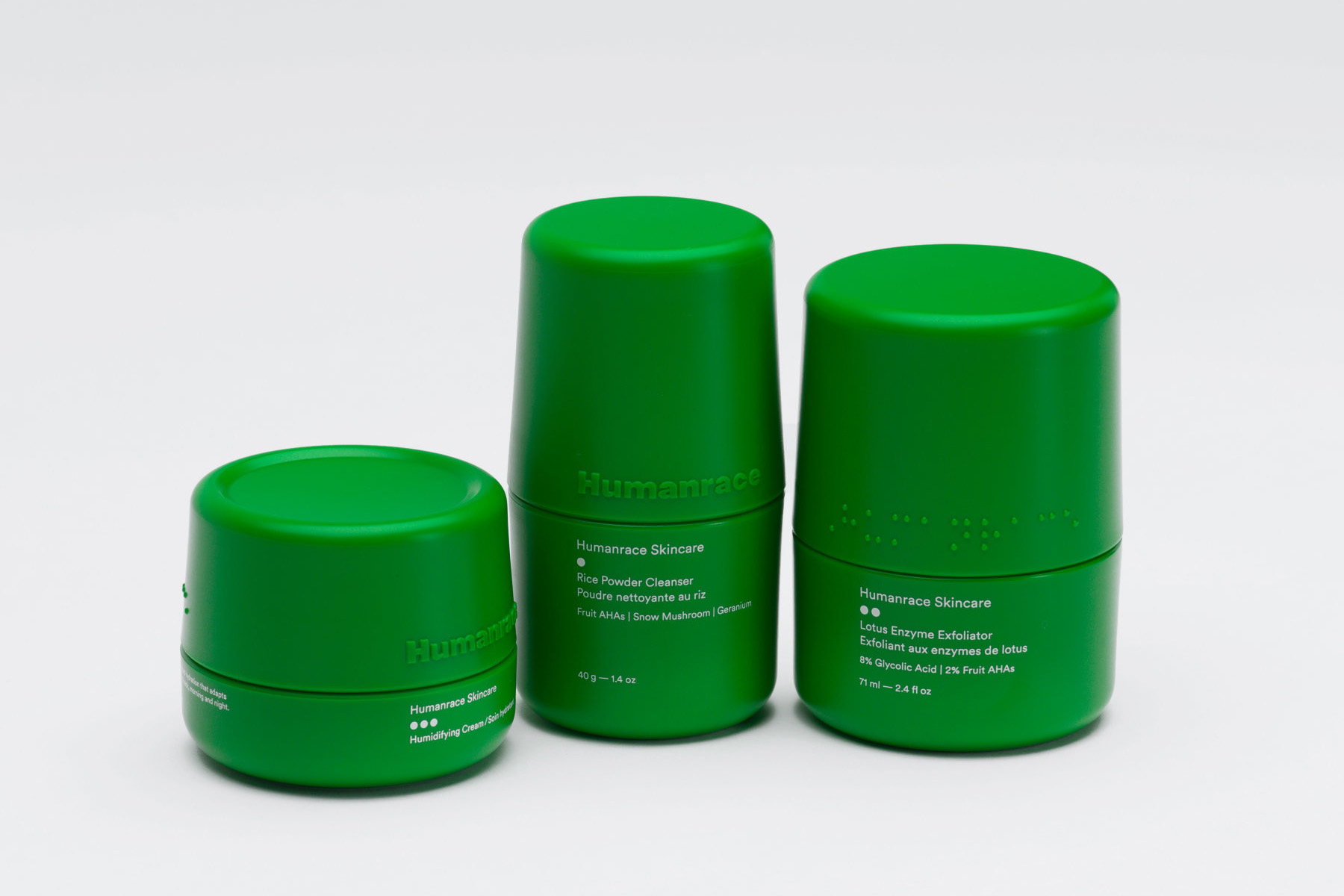 From Pharrell Williams comes Humanrace Skincare, a health and wellness brand on that's simplifying our skincare routines and elevating the products in it. Leading with a collection of all-gender skincare products, their Routine Pack works as a three-minute facial and features a cleanser, exfoliator and humidifying cream.
So much of Humanrace's ethos is centered around education and understanding ourselves better in order to live better. Each product informs, with detail, the benefits of its ingredients. For example, the Rice Powder Cleanser is packed with rice particles, fruit AHAs and snow mushroom. With a hint of kaolin clay inside, the low-water solution detoxifies and hydrates. The triple-acting Lotus Enzyme Exfoliator combines glycolic, enzymatic and rice particles to remove dead skin cells and reveal even, more balanced skin. The Humanrace Humidifying Cream also contains snow mushroom alongside hyaluronic acid to hydrate, soothe and lock in moisture.
Its initial stock completely sold out but they've just restocked, letting folks purchase individual items or subscribe to the entire routine pack.