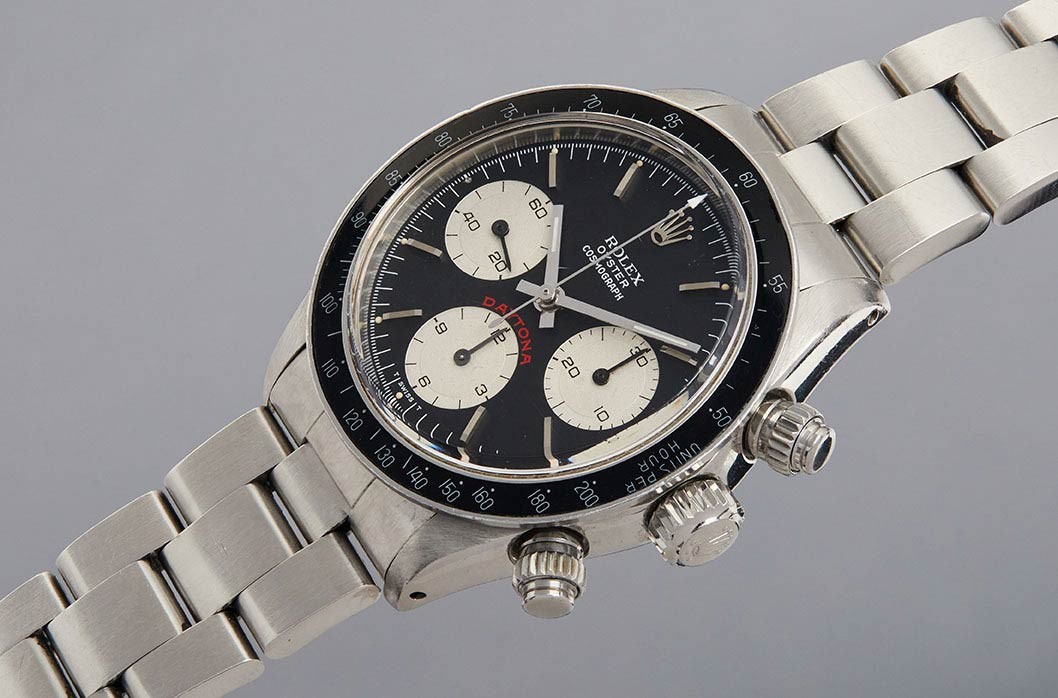 Paul Newman's Rolex 6263 'Big Red' Daytona Fetches $5.5 Million USD at Phillips Auction
RACING PULSE, a New York auction hosted by Phillips had a tremendous lineup of watches this week, including a very special Paul Newman-owned Rolex Daytona.
The watch, a "Big Red" Rolex Daytona, was delivered by his daughter, Clea Newman Soderlund, and brought in roughly $5.4 million. The watch was passed down to Newman's daughter as it was a gift from his wife, Joanne Woodward at their 25th anniversary. The Rolex 6263's case-back was engraved with words, "Drive Safe Joanne" to remind Newman to be safe on the roads.
Clea Newman added, "He wore the watch nearly every day until he gave it to me. He was photographed wearing it on numerous occasions as was I. It has been a treasure of mine for almost thirteen years. To me, this watch shows my mother's tolerance of his continued passion for racing and reflects the enduring love between them which remained for another 25 years until his passing."
In terms of the highest auction price for a Rolex, this watch now holds third place. The overall revenue of the auction was $27.6 million, where $2.1 million was endowed to the One Drop Foundation. The auction brought in ten times of what was expected and doubled the previous records.