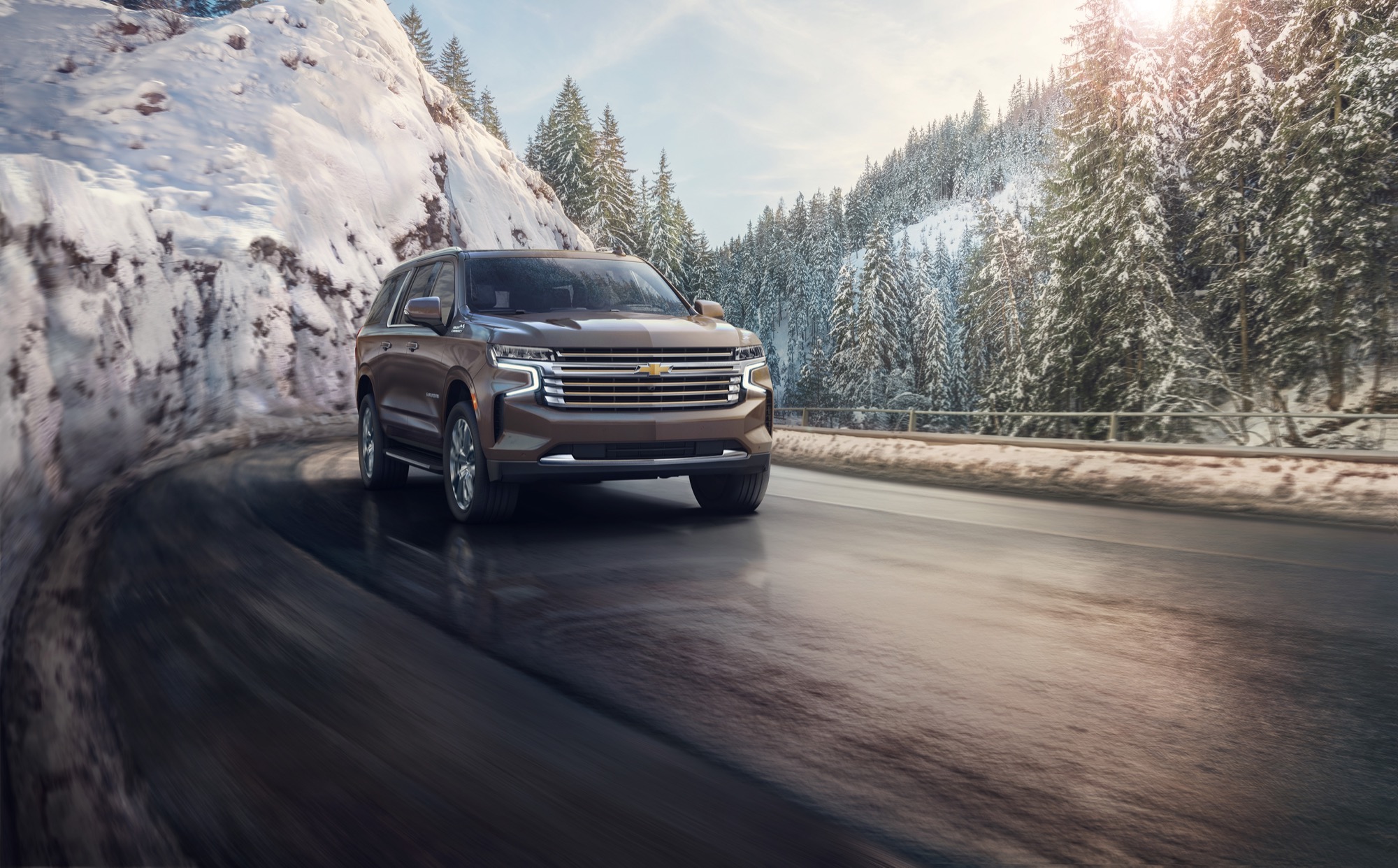 Words by Atif Kazmi for Por Homme
The Chevy Suburban is a classic. It's been around since the 1930s and in some ways pioneered some of our favorite SUVs of today. Even with all this history, the 2021 Chevrolet Suburban is evolving to be the full-size SUV of tomorrow. It features an all-new design with more room, an improved suspension, and a must-consider diesel-engine option. Chevy rates the diesel at 26 mpg highway within the four-wheel-drive Suburban or a usable highway range of 702 miles, which we put to good use during our time.
With this essentially being a longer version of an already great Tahoe, customers get three spacious rows and plenty of cargo. It's a beast to maneuver in town and the must-have surround vision cameras help for getting in the garage or mall parking stalls.
Big, comfy captain chairs, plenty of cup holders and easily-accessible USB ports make the second row a pretty good place to be during long trips or for keeping the children, no matter the distance. The Suburban has 39 cubic feet behind the third row and with an outsized suitcase coming in at about 4 cubic feet, it's more than enough space. None of its materials or controls are luxurious by any means, but nothing is flagrantly cheap, either. Everything is tightly assembled and handsomely laid out and the brown interior of our test Suburban just felt good. The climate controls, which reside at the underside of the middle stack, are dead-simple to use, and also the new toggle-switch electronic shifter is simple and immediately intuitive, though that didn't stop me from pawing the air in search of a regular column-mounted shifter.
The Chevy Suburban is for families big and small, as it's the natural choice for piling in your relatives or your kids' friends. For larger families, it's pretty self-explanatory and the comfort's there, no matter where you're sitting. Even when you're working on the house or need to do curbside pickup for a new desk like I did (see above), everything folds to make room for up to 144.7 cubic feet of space.
We know the new Suburban can fit just about anything you need it to but how's it move? Under its chest-high hood, our Suburban's 3.0-liter turbo-diesel engine performed much better than expected. Pair that with GM's Air Ride Adaptive Suspension and you get automatic load-leveling and on-the-fly ride height adjustment. With this system, the Suburban's ride height has up to four-inches of adjustable travel. When the going gets slightly rough, the driving force can adjust the system to produce maximum ground clearance. Then, once they reach the highway, they're going to lower the ride height backtrack to reinforce the full-size SUVs' aerodynamics and fuel efficiency.
See more of the new 2021 Chevy Suburban in the gallery and head to your local Chevrolet dealer to experience it in person.