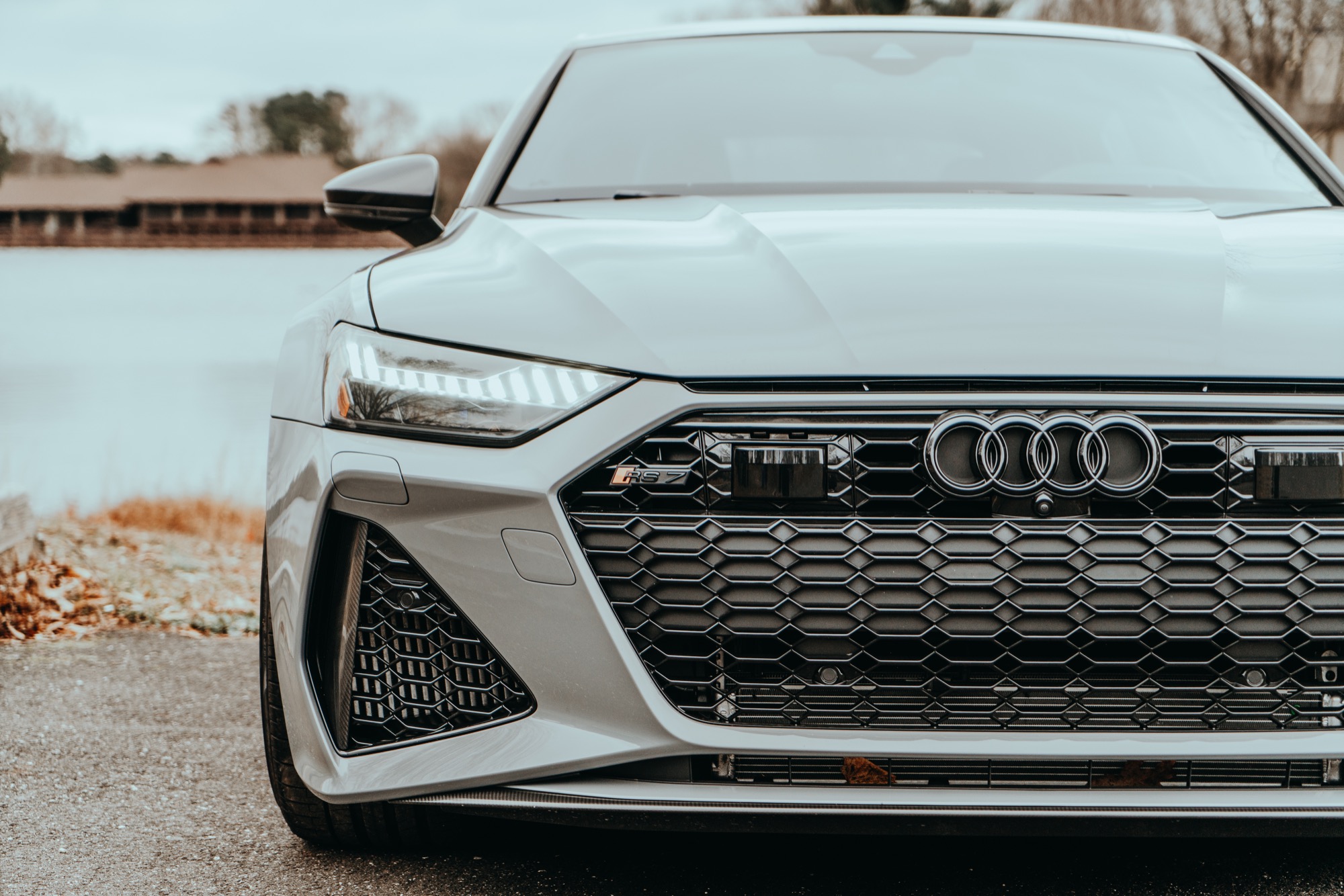 Photos and words by Atif Kazmi for Por Homme
Last we checked, SUVs are still on the rise but there's a case to be made about Sportback sedans like Audi's A7, S7 and RS7. Hone in on the 2021 Audi RS7 specifically and there isn't a more relentless option. For those looking for something that's performance oriented in a design that's perfect for grocery runs, client meetings and everything between, there isn't a better option. We recently spent time with the 2021 Audi RS7, experiencing the car's versatility as it adapted from city to the suburbs. 
Design is subjective but it's hard to argue against a sedan that looks and moves like a sports car. The RS7 isn't here to temper emotions or balance things out; it's entire reason for being is to provoke a response. From pedestrian traffic to highway traffic, there's a high likelihood that anyone catching even a glimpse will do a double take. But the excitement builds well before you even enter the car and press the ignition. Even as you walk towards your RS7, unlocking it means witnessing the car's laser headlights and taillights do a dance, with each bit coming to life in succession.
The new Audi RS7 is longer and wider than its predecessor and jam-packed with innovation. Beyond the lights which we've already mentioned, the RS7 features blacked out accents to hide those autonomous sensors in the grille and plenty of carbon in the front and back to help with weight reduction and aerodynamics. Couple that with Audi's adaptive air suspension and you've got stiffer springs that help the car stay planted through tight corners and calm on elevation changes. Having the ability to press through different drive modes helps calm the nerves when you've got a work call coming or turn things up as soon as you exit the tunnel and find the open road. Though it can easily put down all 591 horses and 590 lb.-ft. of torque, I prefer the back roads where it's confident but less forgiving. 
The new Audi RS7 is more refined when it comes to the in-cabin experience and you'll notice just how well insulated it is when you punch the pedal, take off, and still be able to hold a conversation with passengers with full clarity. Put the windows and that might be a different story as Audi's turbocharged V8 here screams. There's much to appreciate in Audi's new interior design language. The digital cluster has depth and plenty of menus to toggle through while the center screens are contrasted with piano black trimmings and feature haptic feedback to give each touch — or press — an analog feel.
The obvious takeaway for swooping rooflines is the drop in rear passenger headroom but even being 6-feet tall, I had no problem keeping head up straight back there. Even it ends up being a challenge for you, chances are your child seats will probably be back there and not you. And while other 4-door coupes only come with four seats, the Audi RS7 can fit three folks in the back which as small of a shift as it sounds may make all the difference when shopping against the Panamera and Mercedes-Benz CLS. Four-zone climate control means even the rear passengers can split temperatures and settings between folks in the back and even activate the heated seating.
See more of the 2021 Audi RS7 in the gallery and head to your local Audi showroom to experience it for yourself.