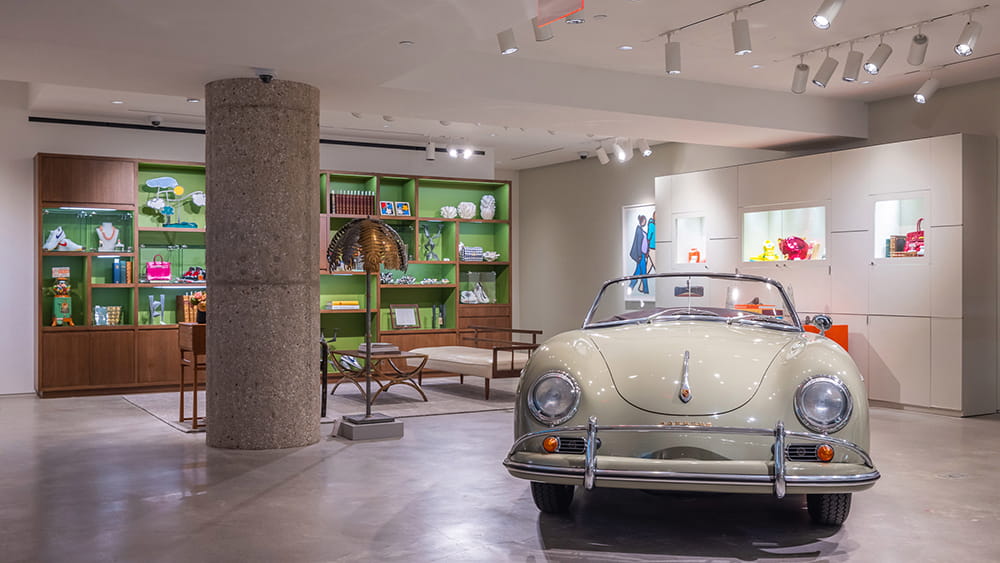 Art, Watches, and Luxury Collectibles at Sotheby's The Emporium Retail Shop in New York City
Sotheby's is entering into the retail space with their newly-minted New York City store, The Emporium. Offering a monthly selection of luxury goods, these will be selected each month by influencers and tastemakers. The first edit, curated by Gucci Westman, offers thirty-eight items, including artwork, fine jewelry, and home décor. After one month, they'll be replaced by a new selection from the next curator.
The Emporium is located in Sotheby's New York City flagship galleries and is a physical extension of their Buy Now online marketplace. Through both the online store and physical store, you'll be able to browse and purchase luxury items, including watches, jewelry, fine art, furniture, and designer handbags.
Over the past year, Sotheby's has seen growth and change within the luxury goods marketplace, and following the success of their e-commerce platform, their retail venture offers an assortment of goods that can be purchased instantly. The first selection of products will be available for purchase both in-store and online until June 10. Gucci Westman stated she chose her items as they are timeless investment pieces that work to tell a story. Highlights of the collection include a David Webb diamond necklace, a Rolex Kermit Submariner, and a coffee table from Pepe Mendoza.
As well as showcasing the curated edits, The Emporium will also offer collaborations within the space. The first collaborations include artisan-crafted chestnut roasters from LOEWE Weaves. This collection can be purchased online with Buy Now or in The Emporium for the next month. The Emporium acts as an exciting expansion of Sotheby's offerings and will welcome new edits and collaborations each month.