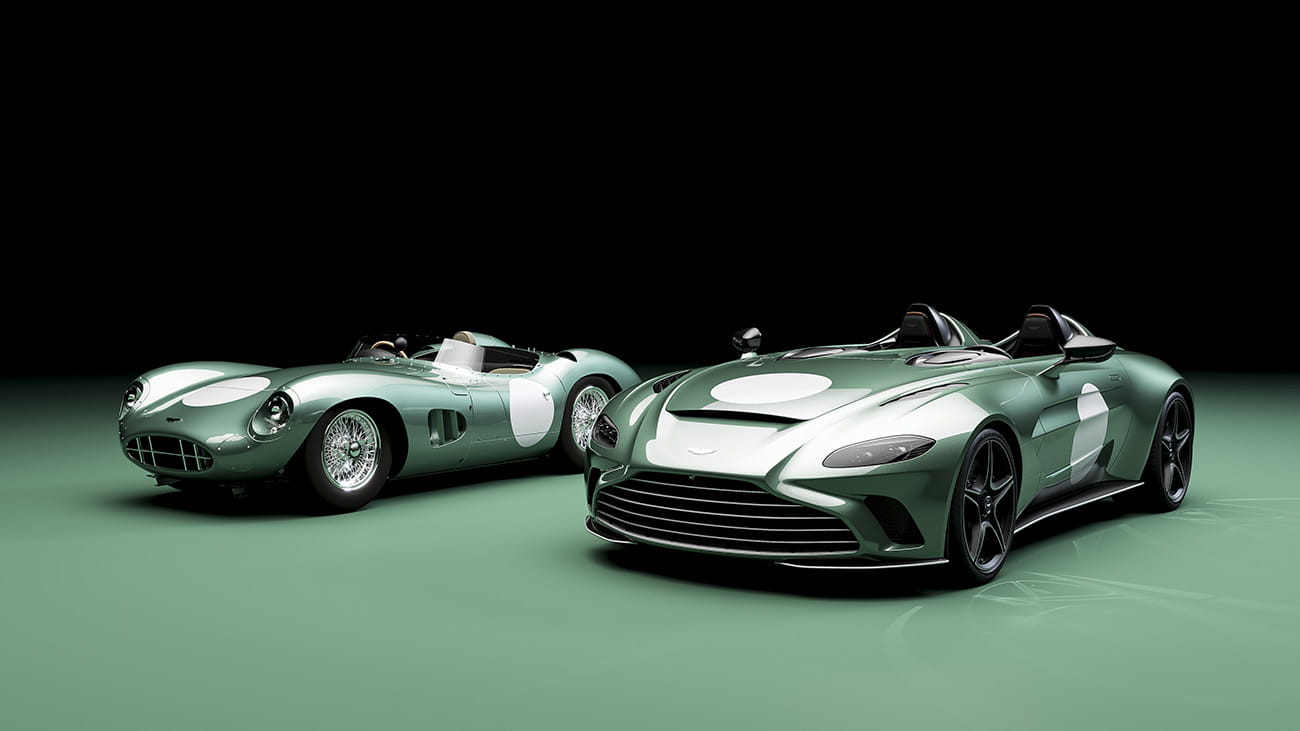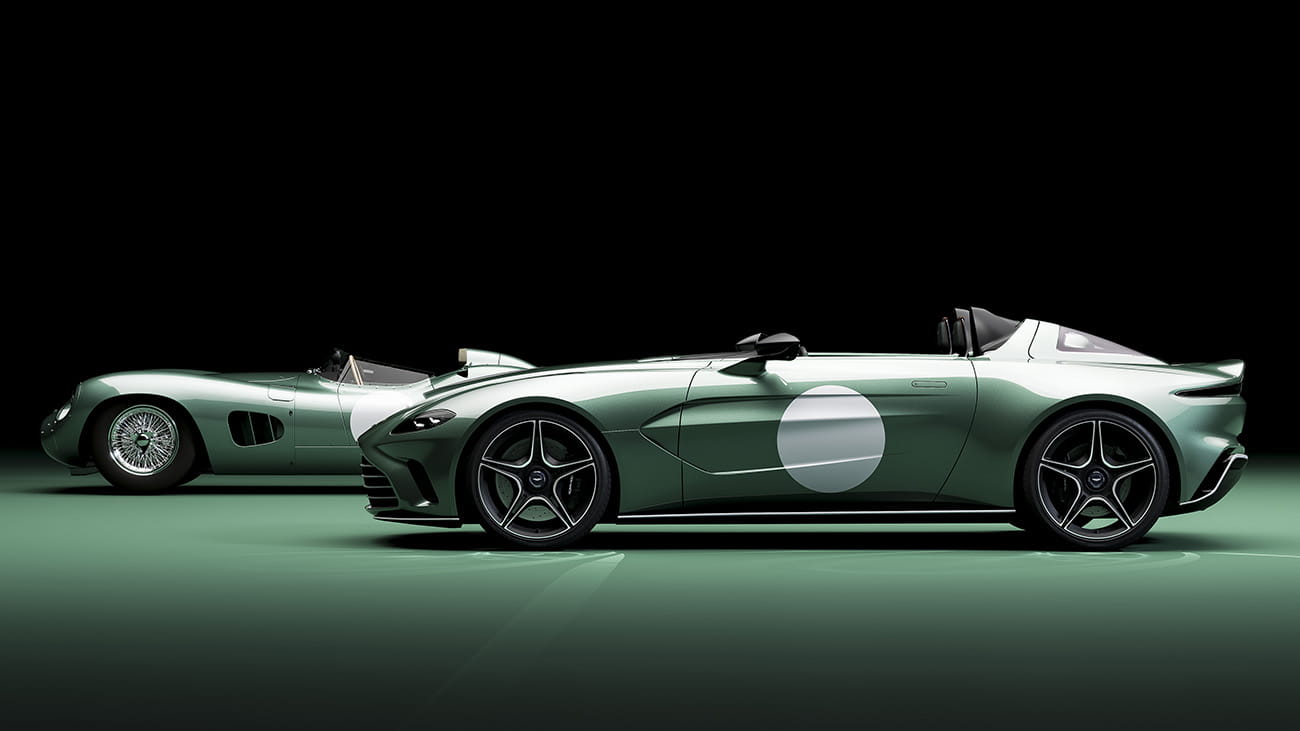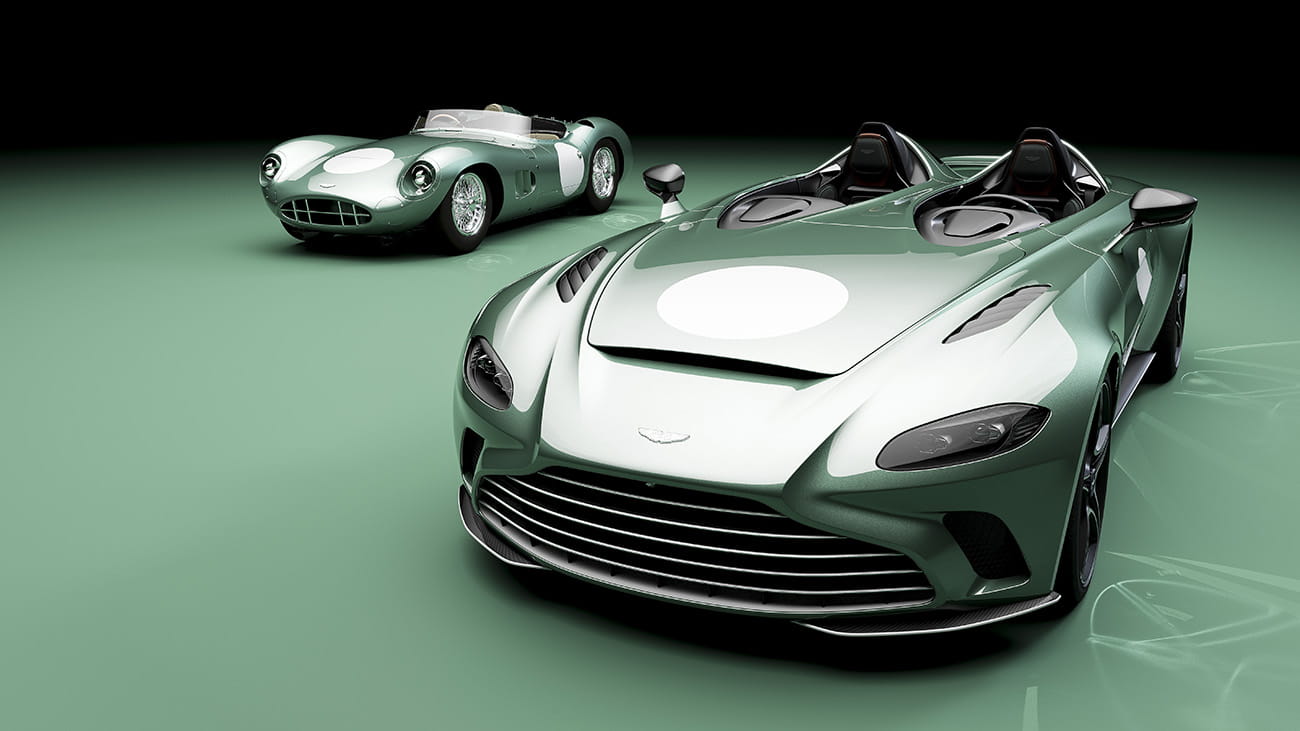 The V12 Speedster, which is inspired by key cars from the brand's history, is now on offer with a special designer edition. The collaboration between Q by Aston Martin and Aston Martin Design is available, though very limited.
The vehicle took twelve months to go from the conception phase to production, with 88 examples planned for a production run between 2020 and 2021. The V12 Speedster is a demonstration of the brand's limited production manufacturing expertise. It brings together a bespoke design, dynamic performance, and modern engineering while still keeping the brand's values in mind.
The inspiration for the car comes from the CC100 Speedster Concept, which celebrated Aston Martin's Centenary, and the 1959 DBR1, which won Le Mans. To celebrate these two vehicles, the Q by Aston Martin has released a special edition V12 Speedster, the DBR1 Specification. This edition works to enhance key design elements of the vehicle and the relationship it shares with these two legendary cars that came before it. The new model is finished in a striking Aston Martin Racing Green.
The doors and bonnet of the V12 Speedster limited edition feature the Clubsport Gloss White roundels. On top of that, you'll find a selection of other colors and materials, including carbon fiber, gloss satin silver, dark accents, and smoked taillights. Inside the vehicle, the V12 Speedster pairs Q Forest Green Caithness Leather with Viridian Green technical textile inserts, and all of the details are hand-made with saddle leather. This special designer edition is certainly an exciting development and a worthy celebration of Aston Martin's previous classic vehicles.