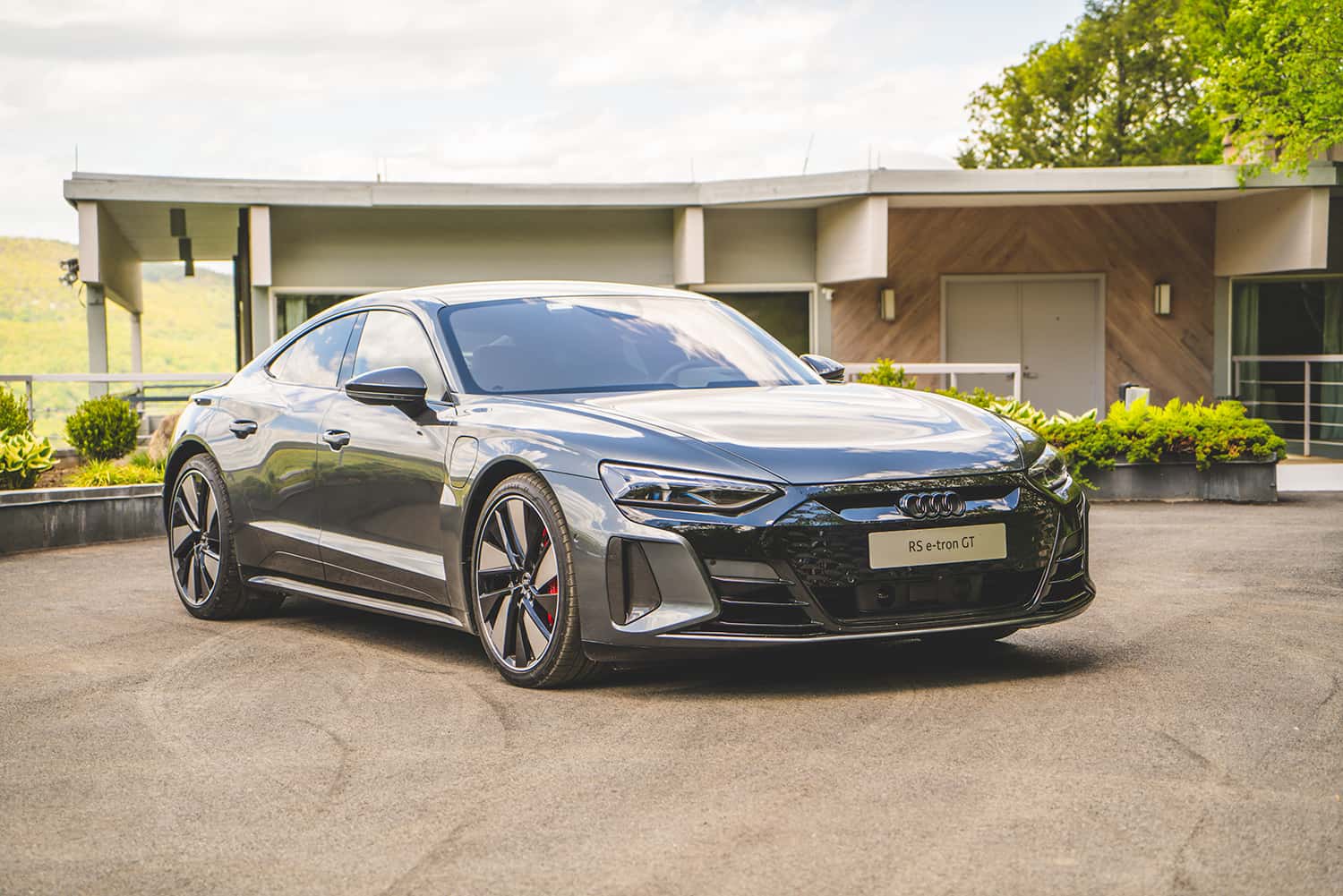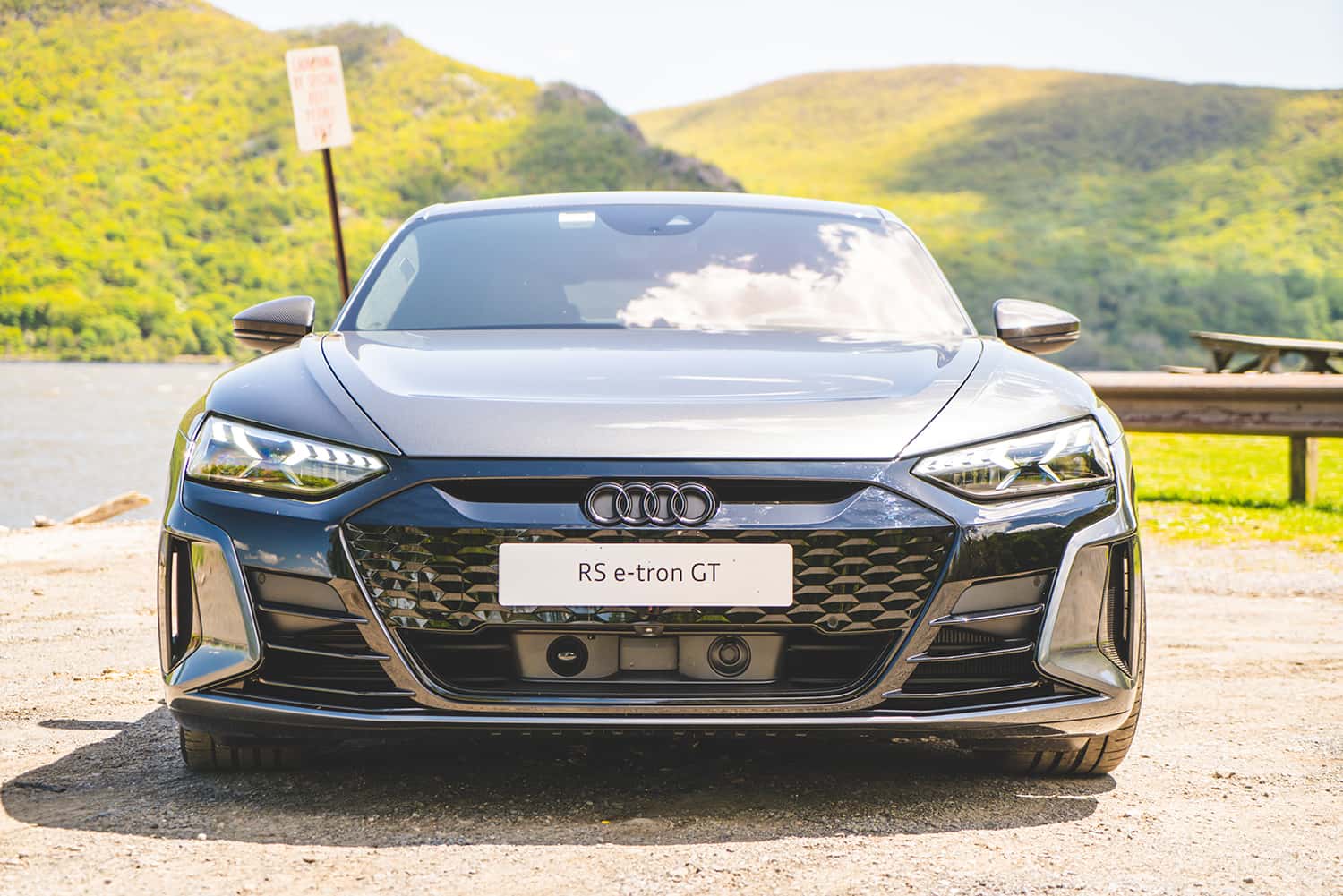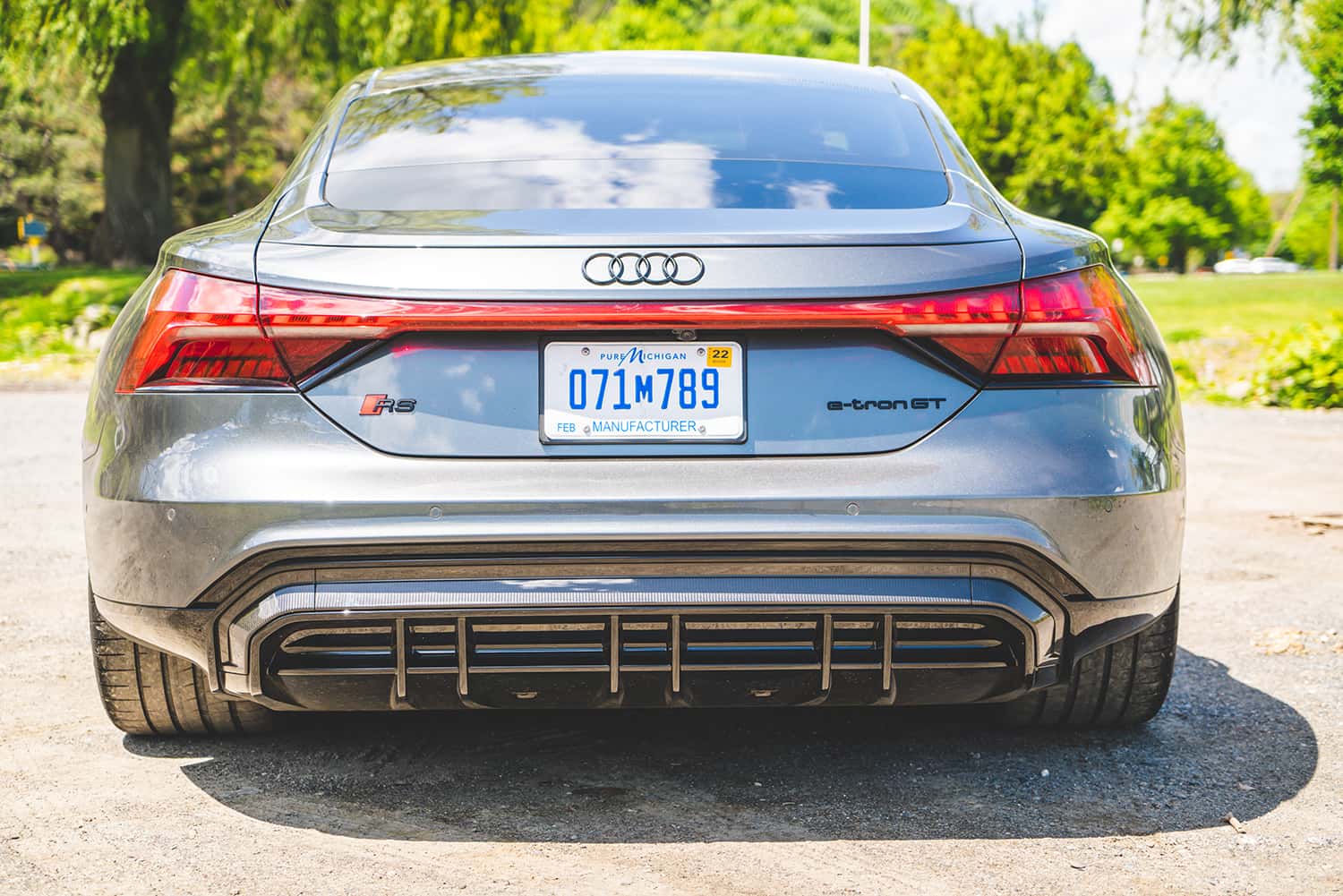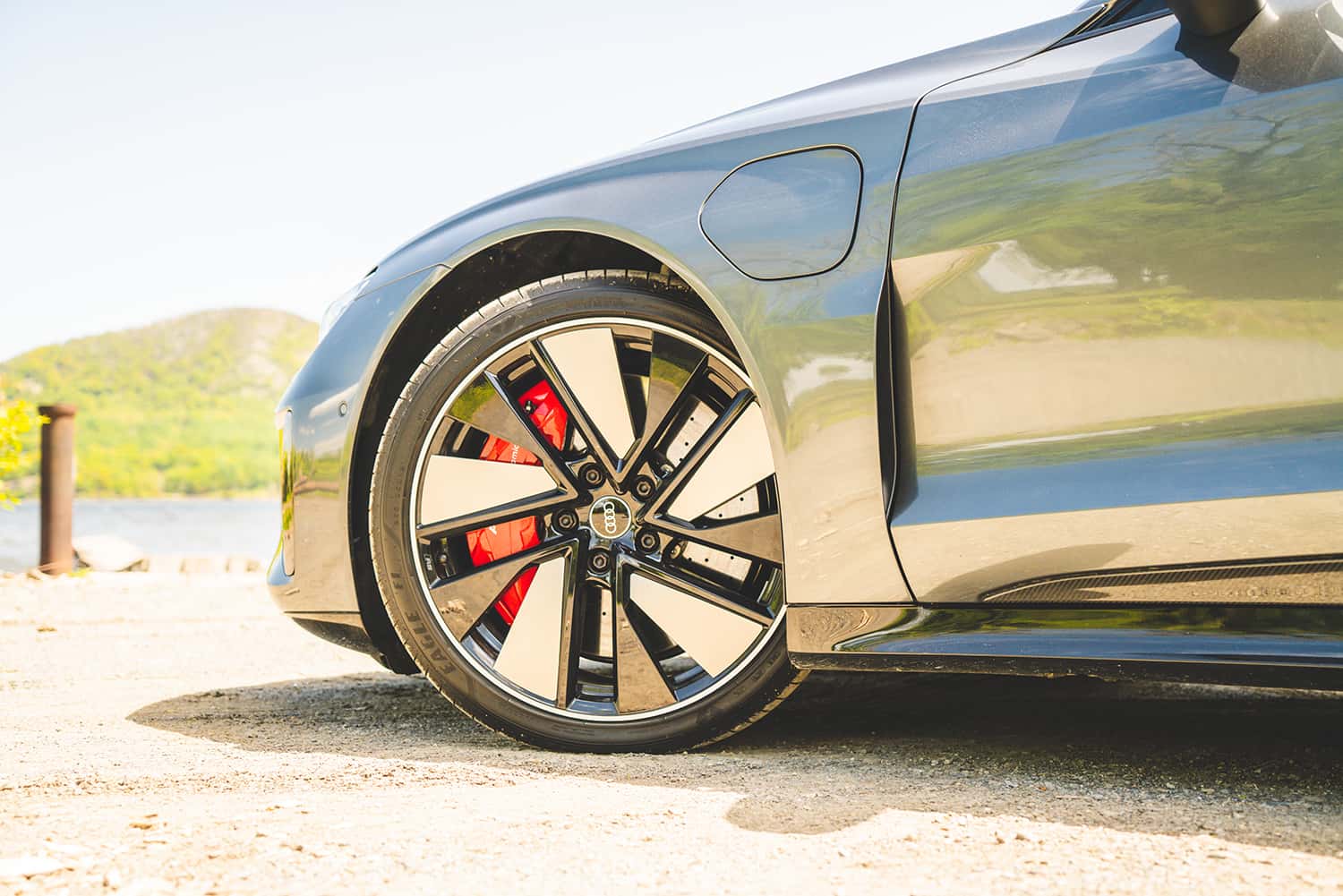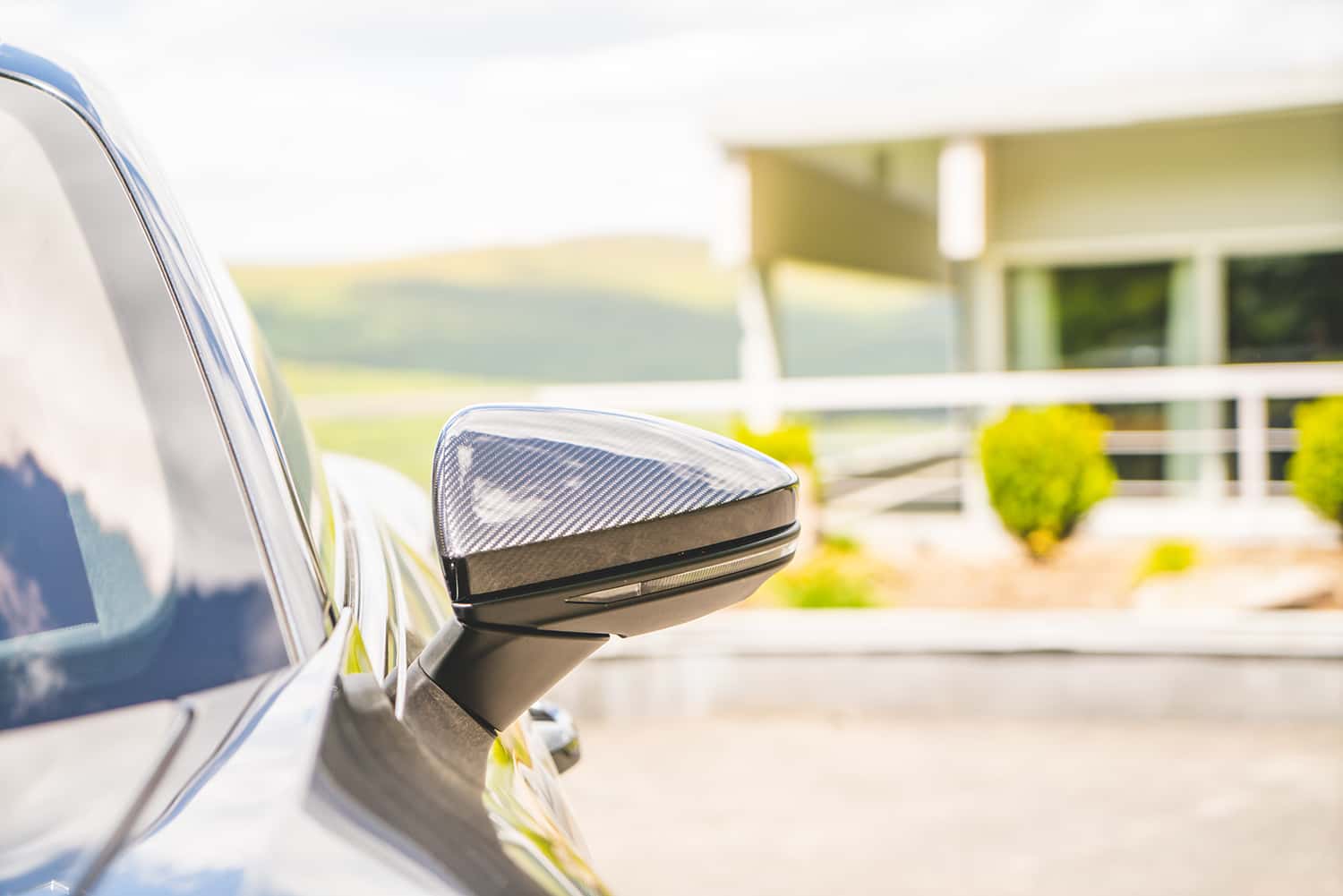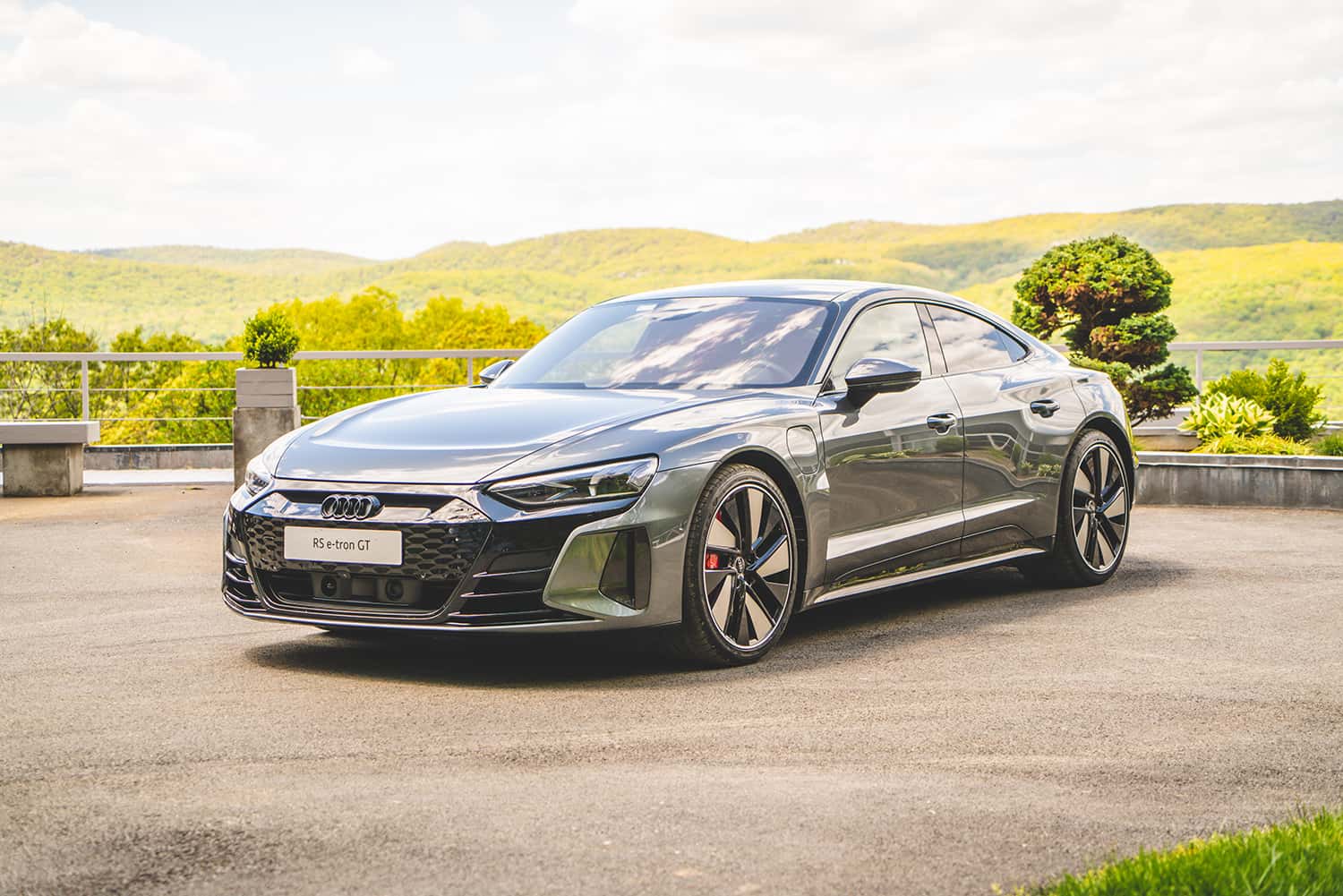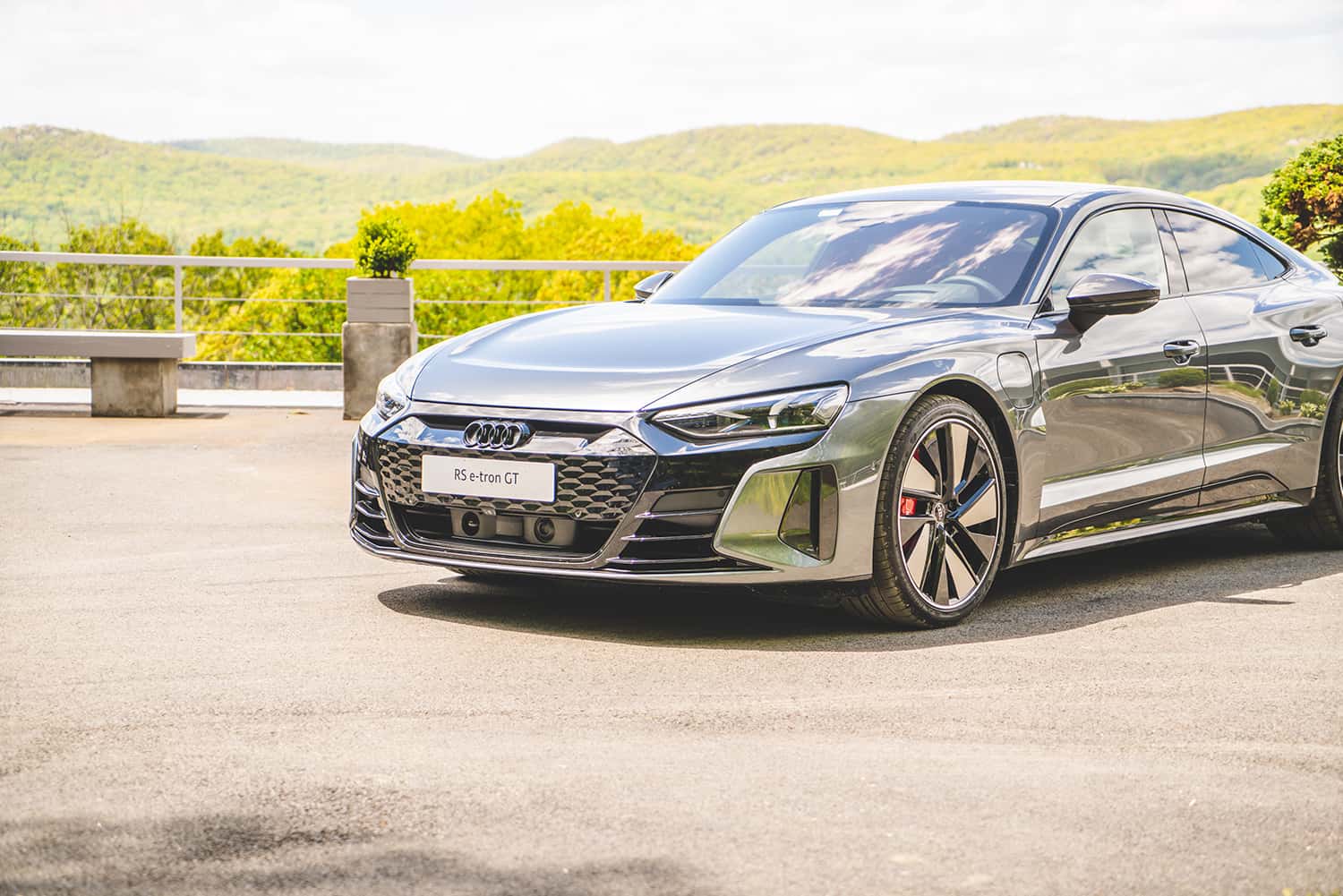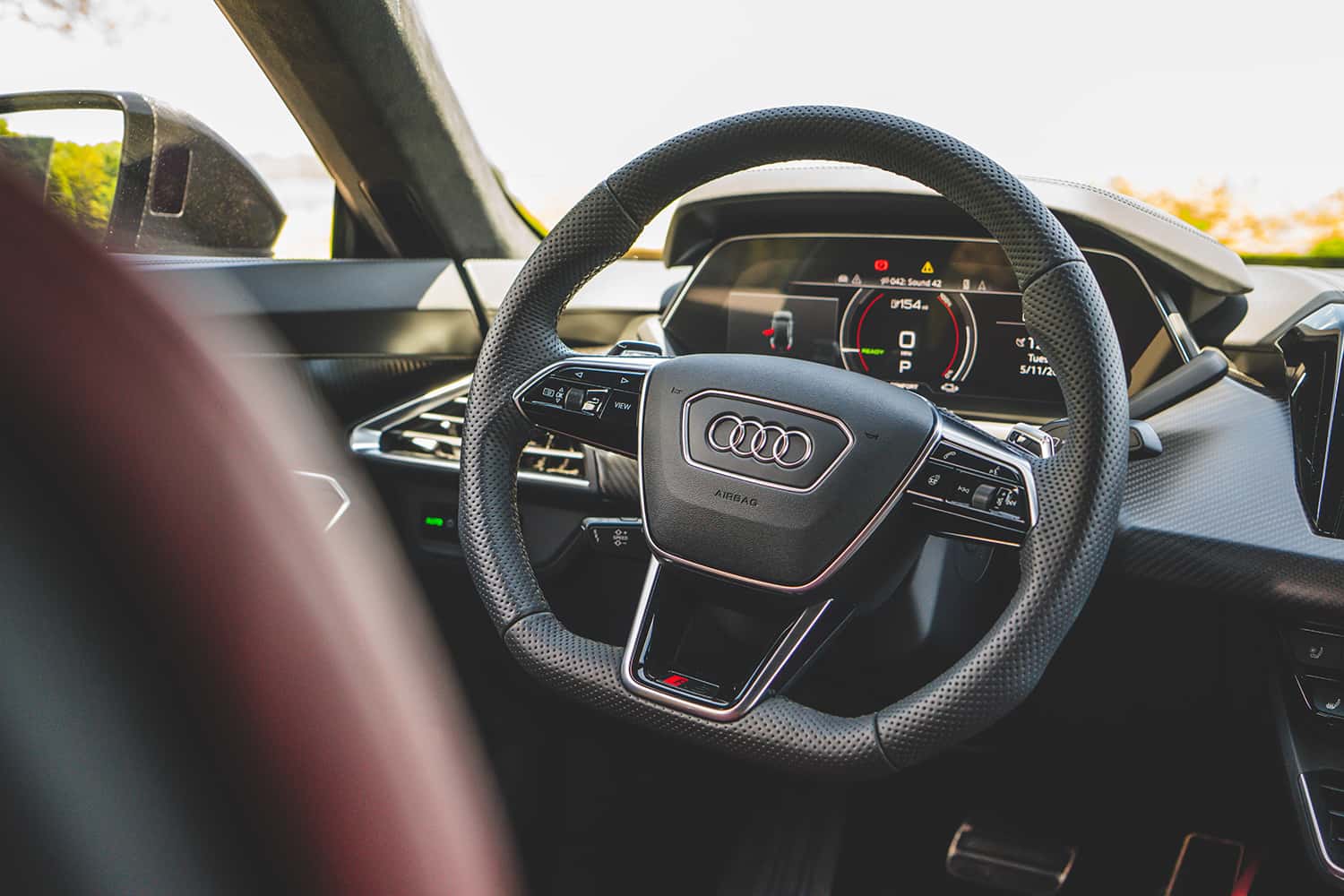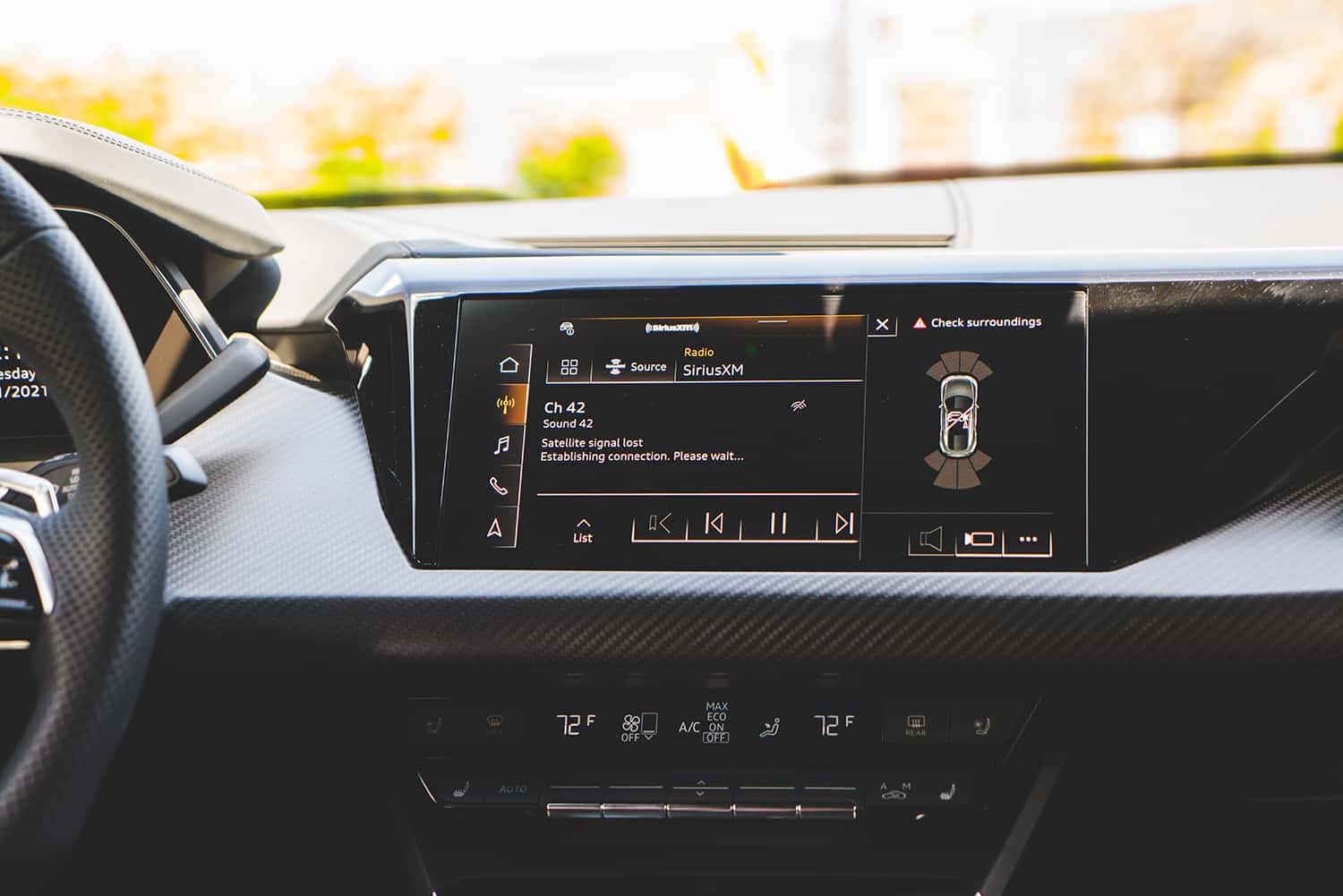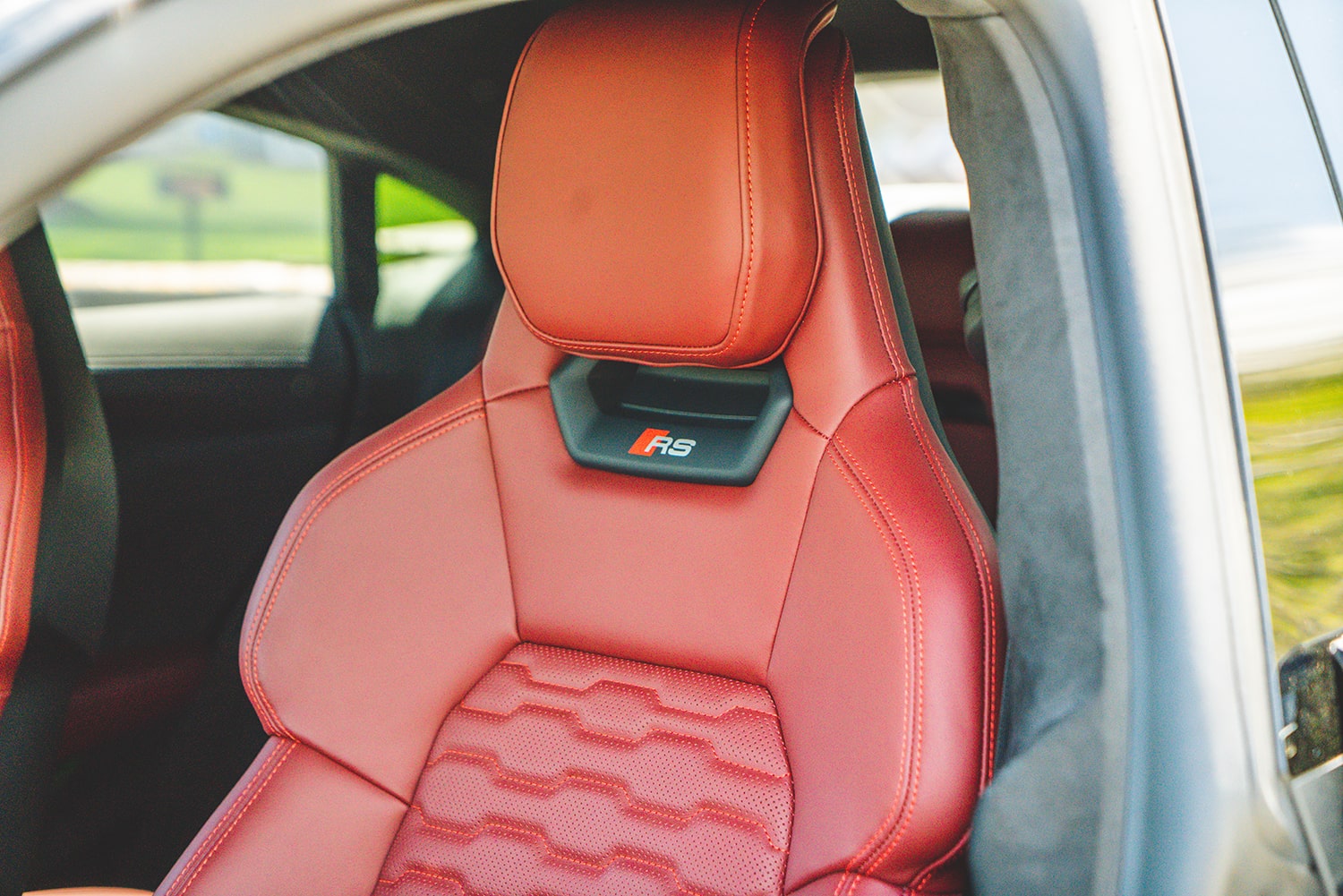 First Impressions of the Audi RS e-tron GT and Making the Case for an All-Electric Flagship
Photos and words by Atif Kazmi for Por Homme
First impressions are everything. I look back to, what is now years ago, when Audi introduced their first all-electric to the market. The Audi e-tron, though not perfect, made us hopeful for the electric revolution that was to come. It eased many consumer worries and reminded us that non-petrol vehicles could be fun, could be versatile and could have a story to tell. At the time, the market leader was one-dimensional and missed on quality, design and delivering a true connection to the wheel. With the all-new e-tron GT and RS e-tron GT, Audi's peeling back another layer towards this revolution and diving deeper into a promising future. We recently got to experience the RS e-tron GT in person, with just enough time to soak in the luxury sports sedan's design, tech and some of its driving capabilities. 
Tree-lined roads turned to unmarked ones as we arrived at a Mid Century-inspired home overlooking the Hudson River in New York's Putnam County. In its driveway sat two e-tron GTs, one of which was the performance-focused RS iteration. The RS e-tron GT is easily recongnizable, with more carbon fiber detailing throughout the front and rear. The Carbon Performance package will fit the RS with 21-inch bi-color wheels instead of the standard 20-inch design. Black badges and Audi rings will give it a more aggressive look while the HD Matrix-design LED headlights with Audi laser light and animation. Though both variants sit low and wide, the RS is a bit more aggressive and confident in its presence. That swooping roofline is the lowest of an Audi, two inches lower than even the RS7. For the RS, it's carbon fiber standard. With the lower center of gravity being paired with tremendous power coming from a dual motor set up, the RS e-tron GT is making a strong case for being the German automaker's crown jewel.
Inside, the focus continues to be on the driving experience as there's one screen in the center stack, compared to the dual-screen layouts we've seen on recent RS models. Everything is exactly where it should be, including the Alcantara-wrapped, flat-bottomed steering wheel that's as enjoyable as it is to hold as it is to twist to our liking.
It's refreshing to experience the RS right by West Point, a military academy that's rooted in discipline and structure. Given the roads around it are anything but, it was no surprise the RS e-tron GT devoured every twisty that came in its path. Help comes from the new three chamber air suspension, a first for any Audi. It helps to create greater differentiation between the GT's driving modes. And to drive home the fact that this EV isn't like any of the competition, Audi's also delivering rear-wheel steering and optional ceramic brakes. While the base e-tron GT is no slouch with 522 horsepower, the RS model gets in 637 horses with launch control on. So now you can see why all these performance-focused underpinnings are not only welcomed but necessary.
With production already under way, the 2022 Audi RS e-tron GT and e-tron GT hit showrooms this summer. See more of the RS in the gallery and talk to your nearest Audi dealer today.