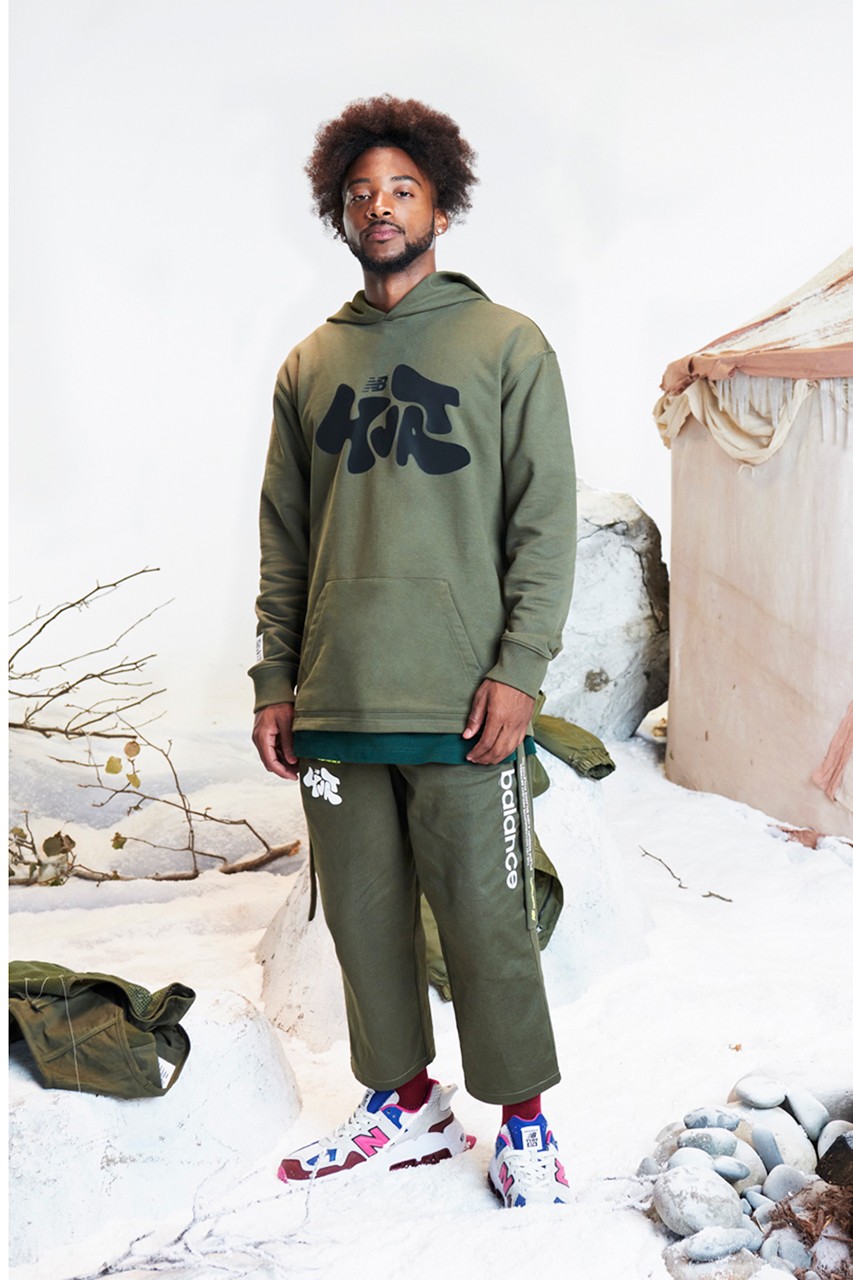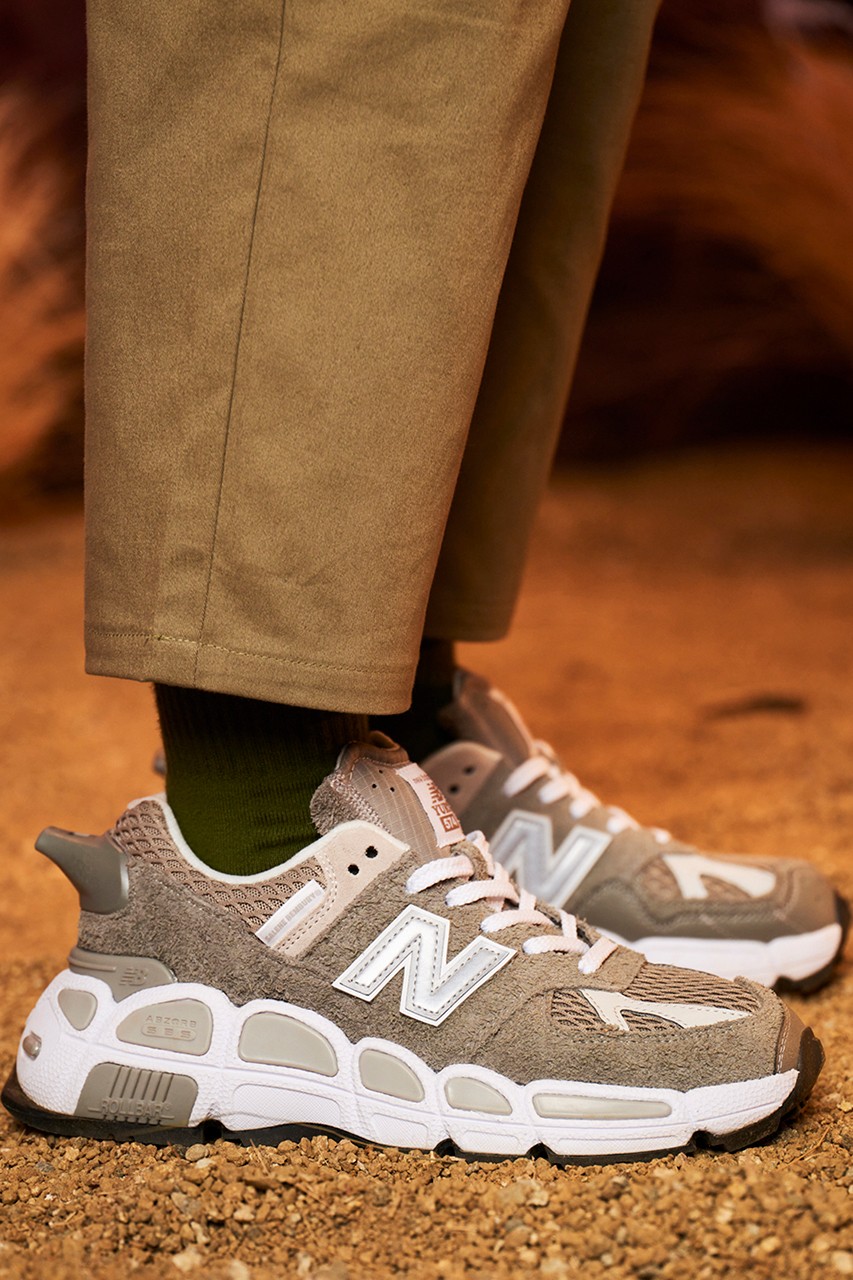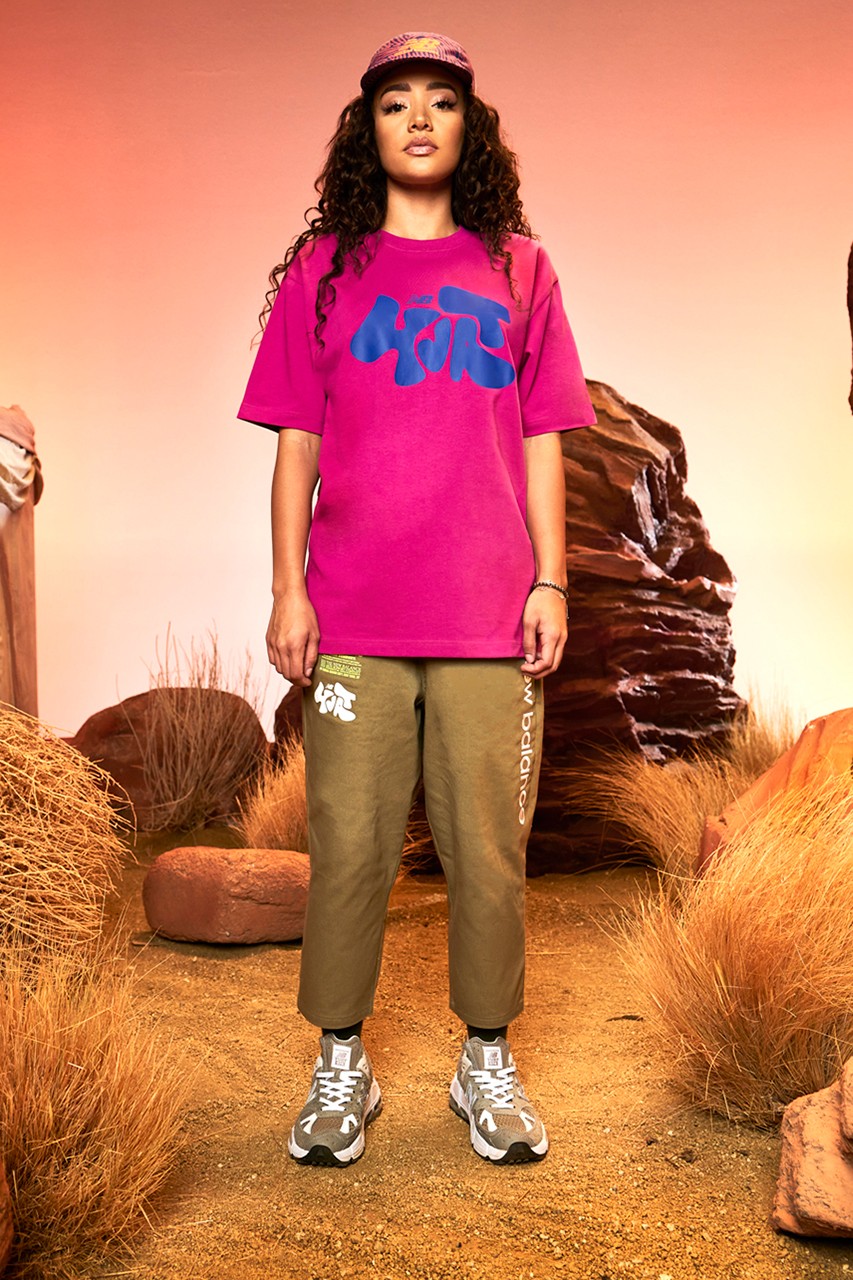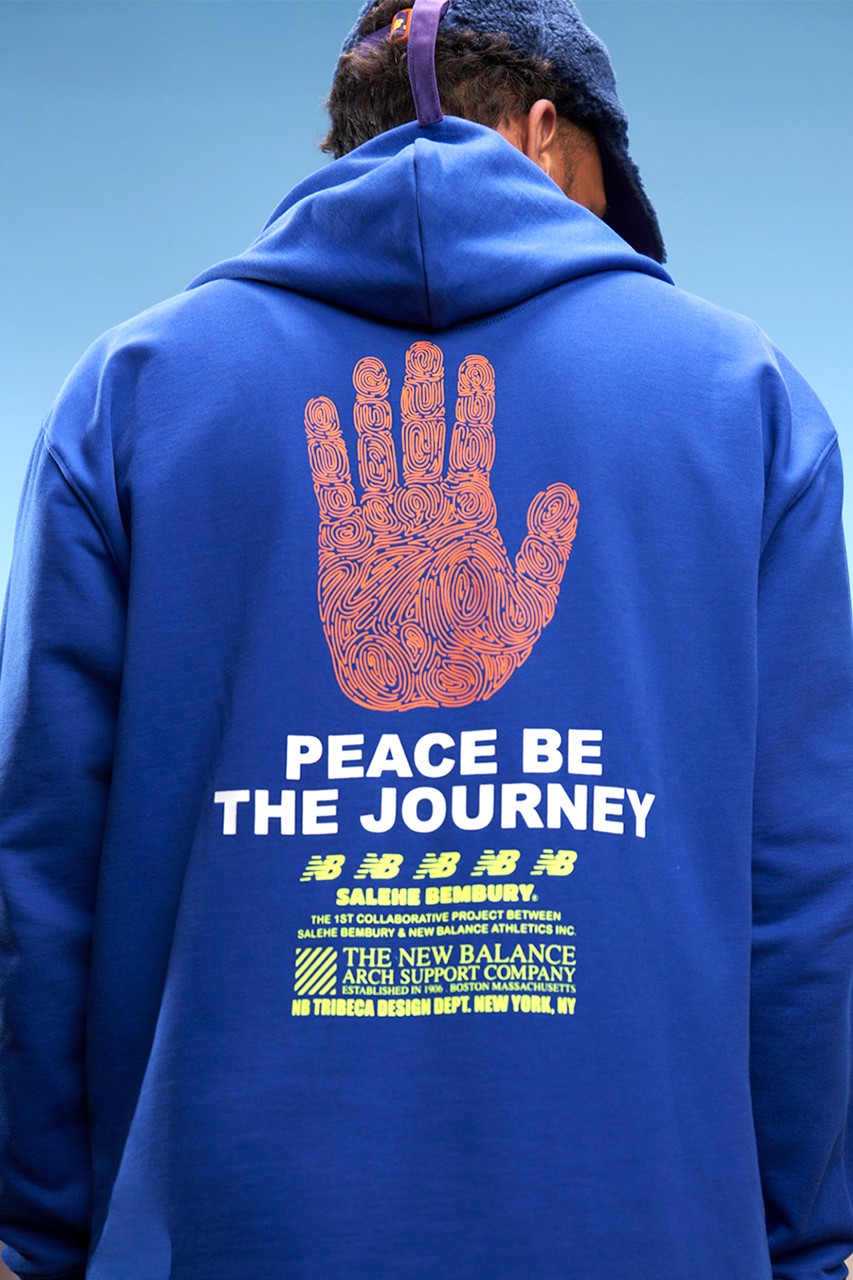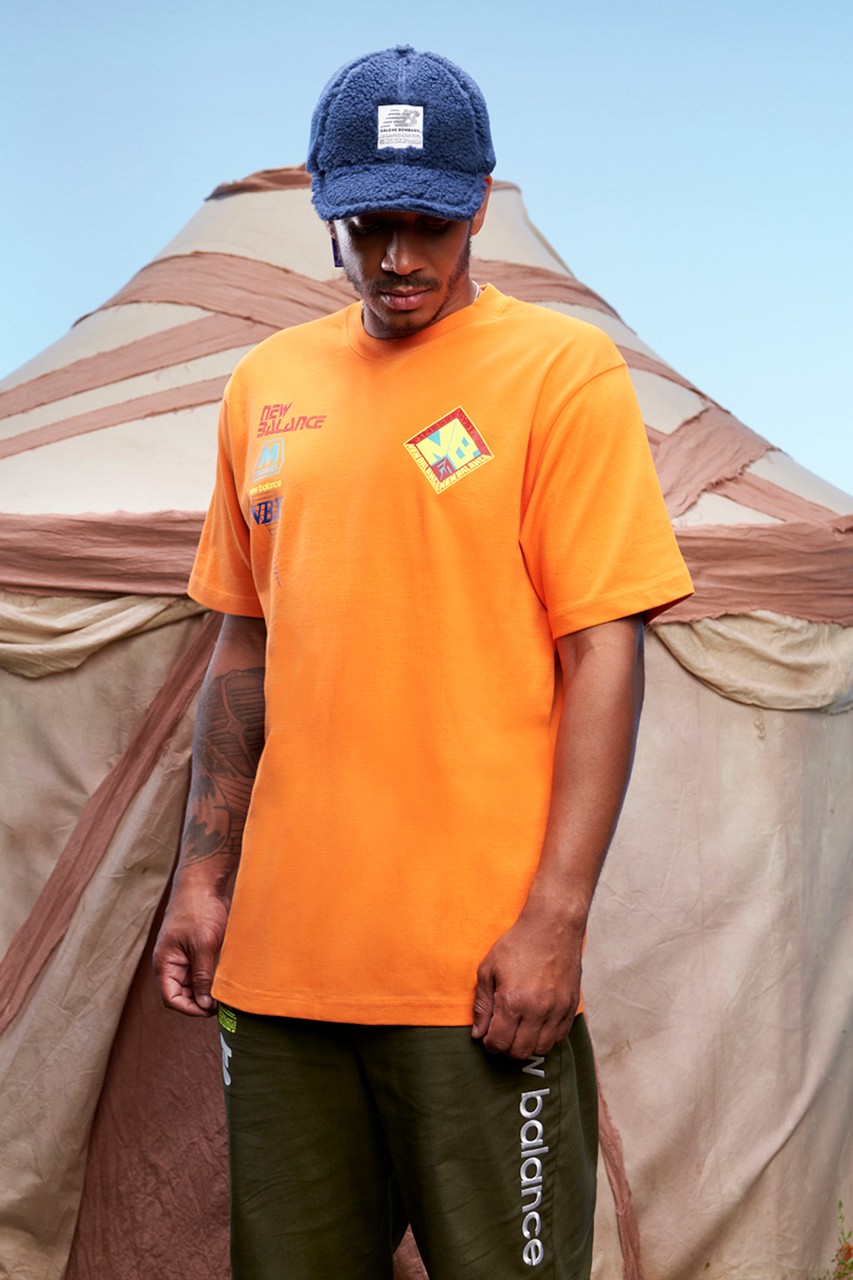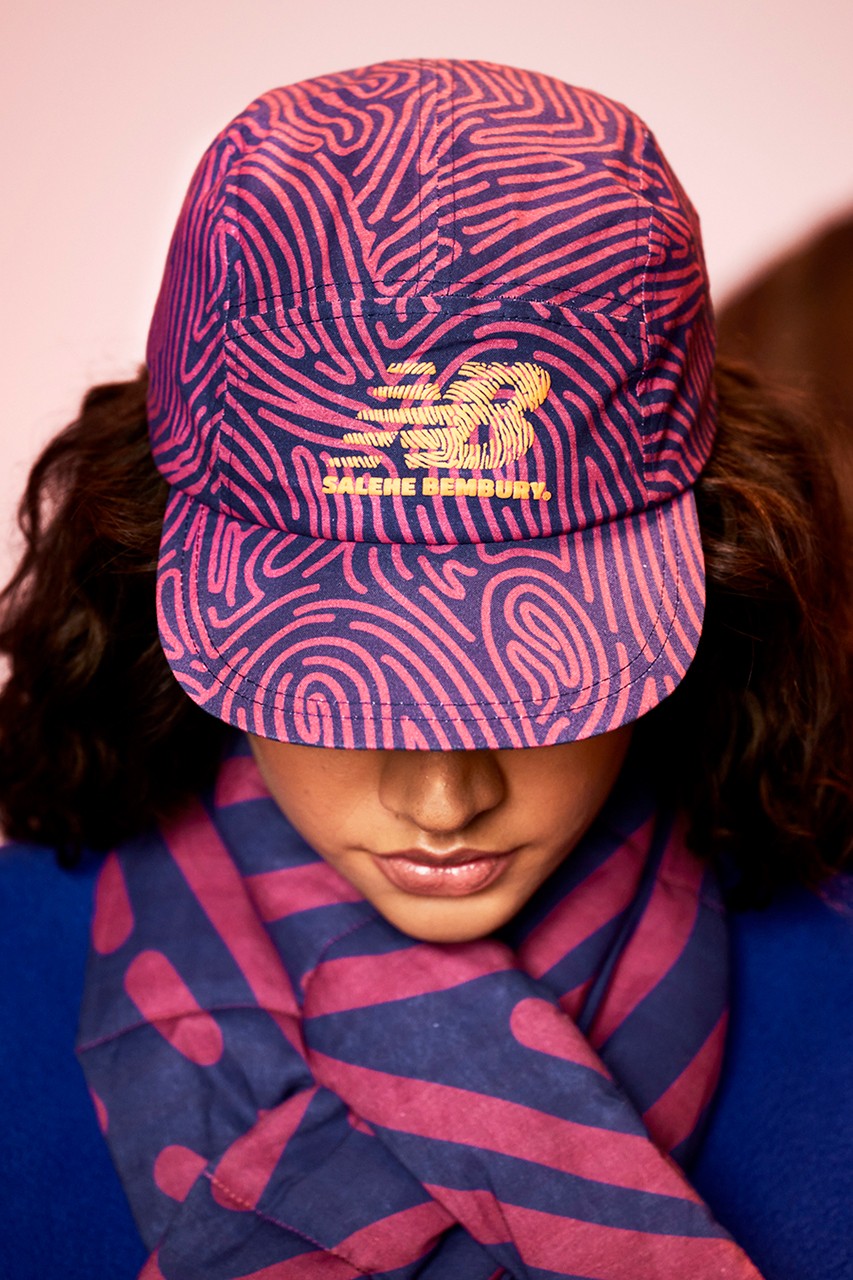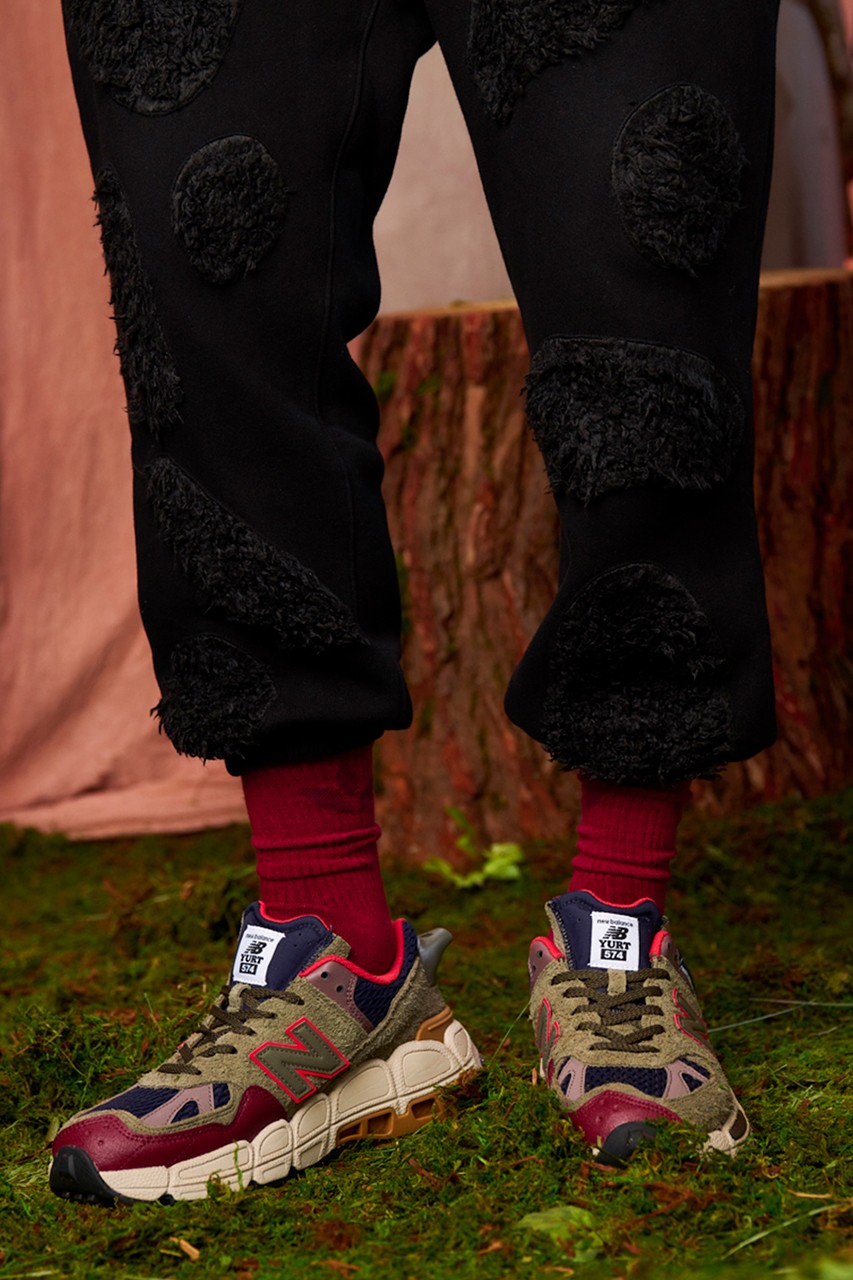 After just releasing "Water Be the Guide" in June, Salehe Bembury is back again with another collaboration with New Balance. Salehe has put his own twist on the New Balance 574 YURT. He's also accompanying it with a new line of apparel inspired by the outdoors and trail running called the "Universal Communication" Collection.
The shoes are the star of the show. With a semi-chunky look, made with mesh and suede, the New Balance 574 YURT is an inspiration for even YEEZY/Versace. One feature that Bembury added onto the shoe to promote safety and survival is a whistle on the heels of the shoes. "You already need many different tools when venturing outdoors", says Bembury. "The New Balance 574 YURT was created so that you don't have to worry about remembering every item, because we've merged two into one with a whistle on the sneaker."
Bembury-designed apparel pieces include a range of shirts, hoodies, pants, and hats that are designed with his signature design and hiking-inspired colors. Trail-ready accessories finish things off.
The shoes will retail at $150 each and the apparel ranges from $60-$140. The trail accessories are $30. Set an alarm for the release via New Balance on October 22.