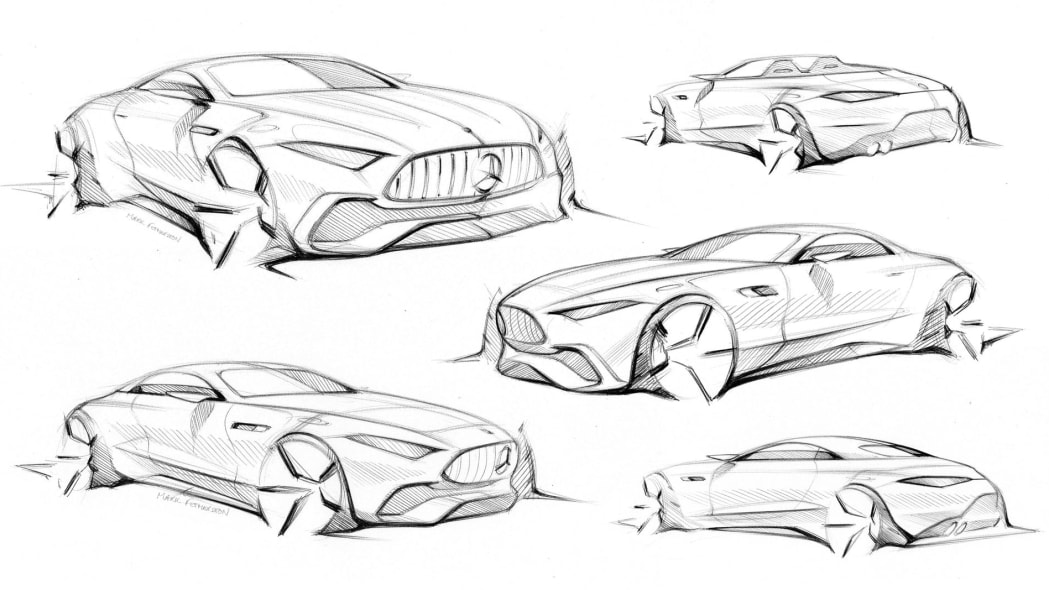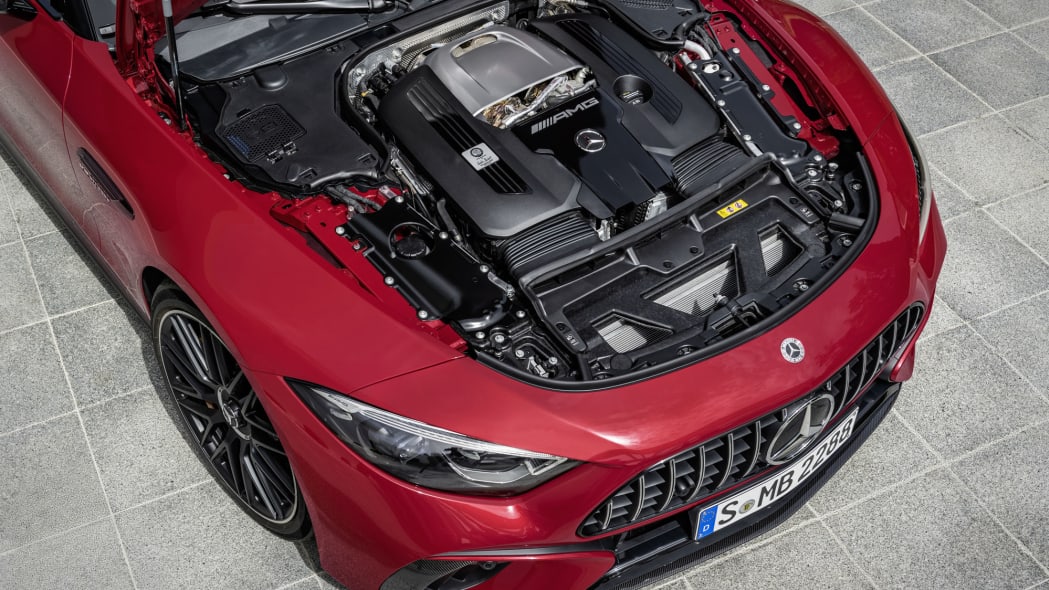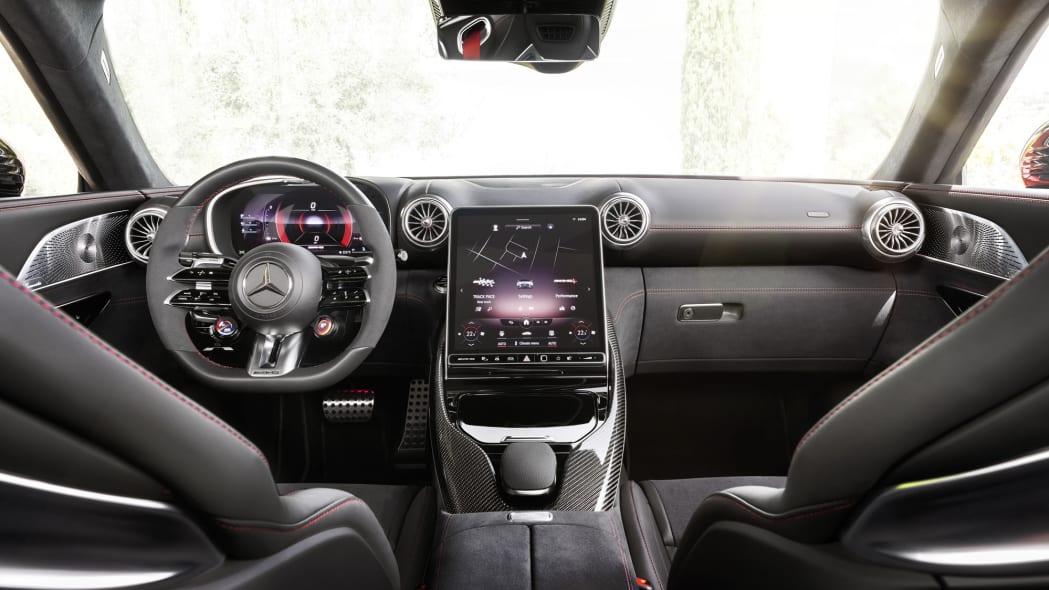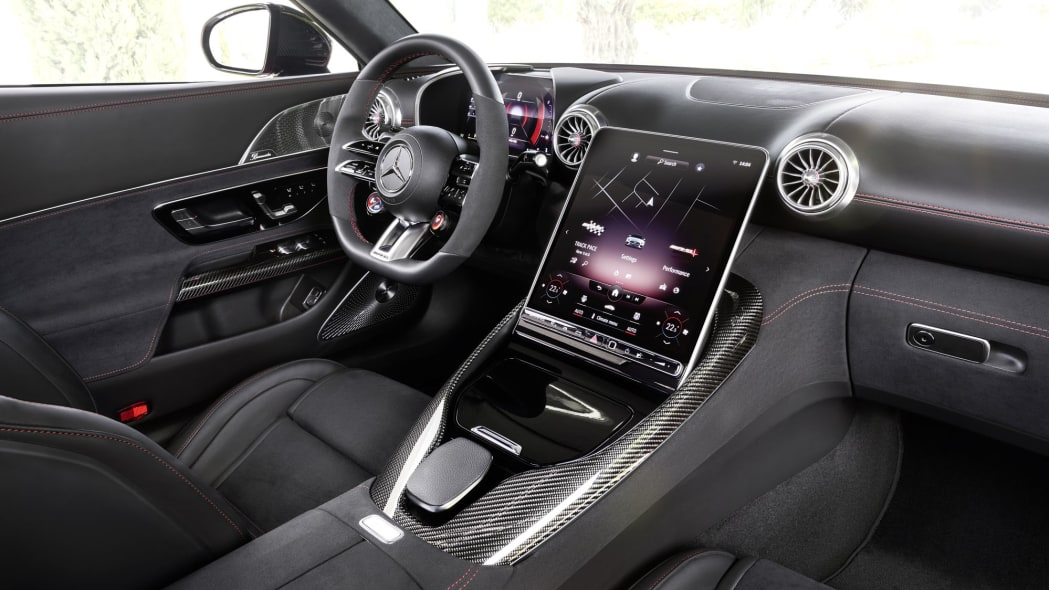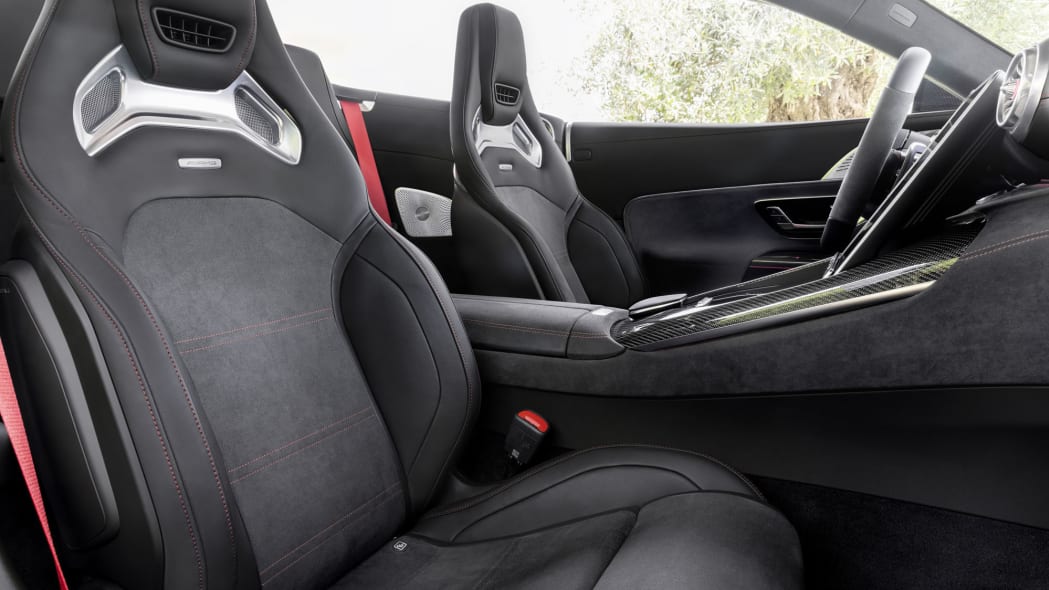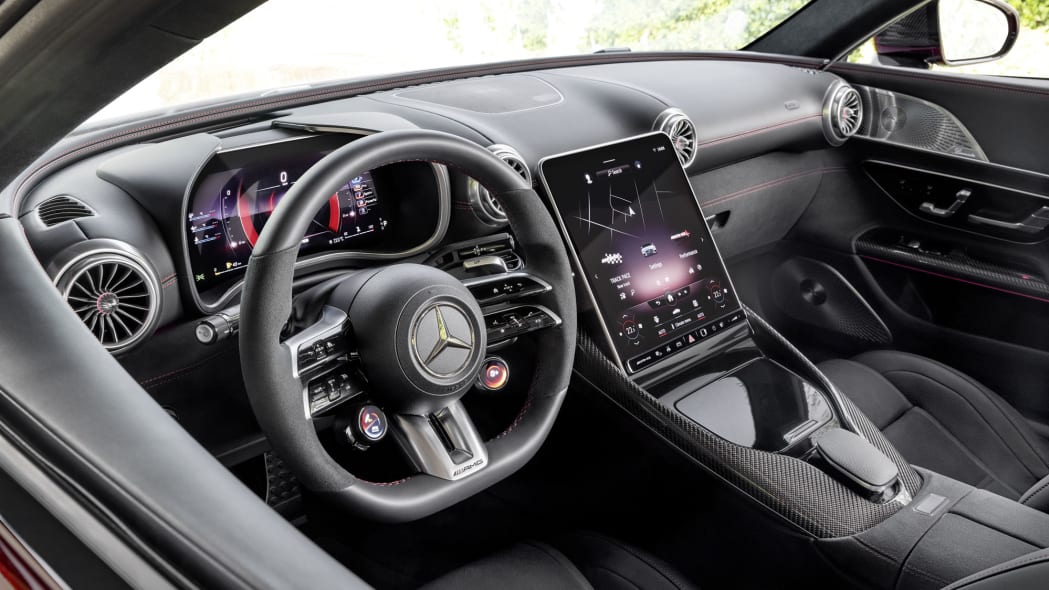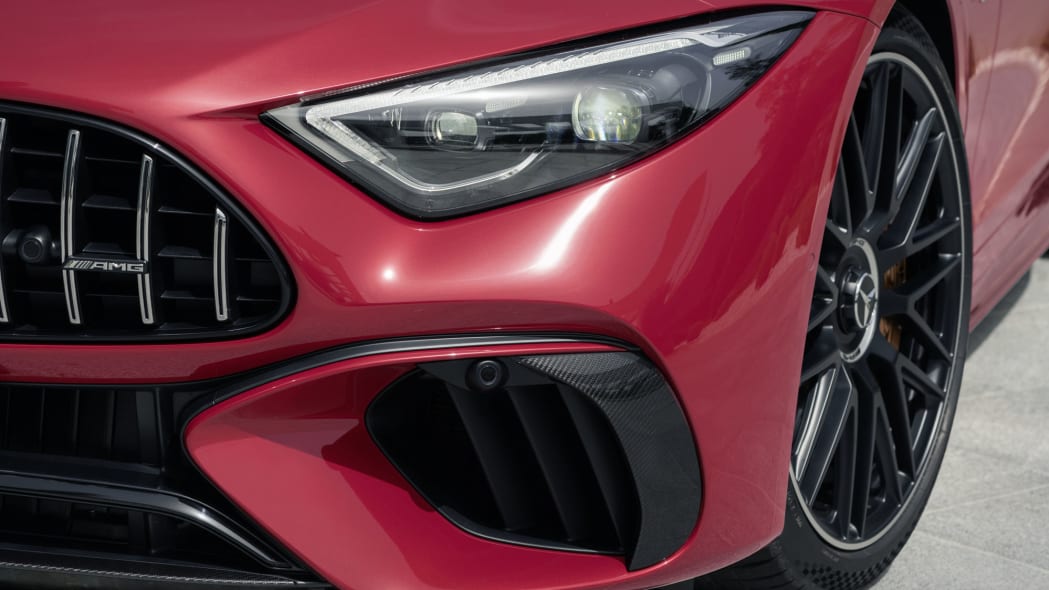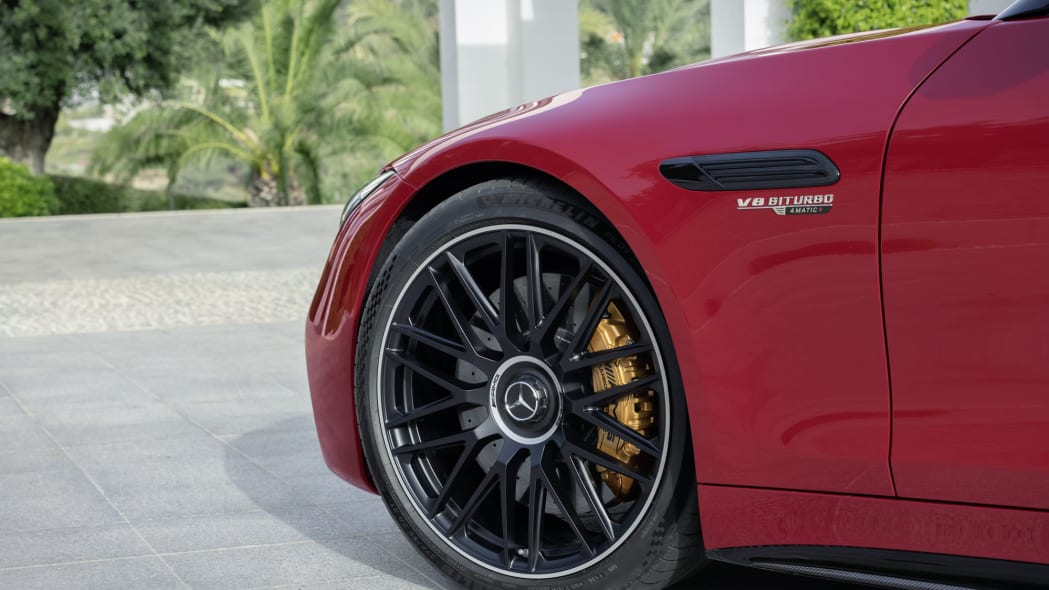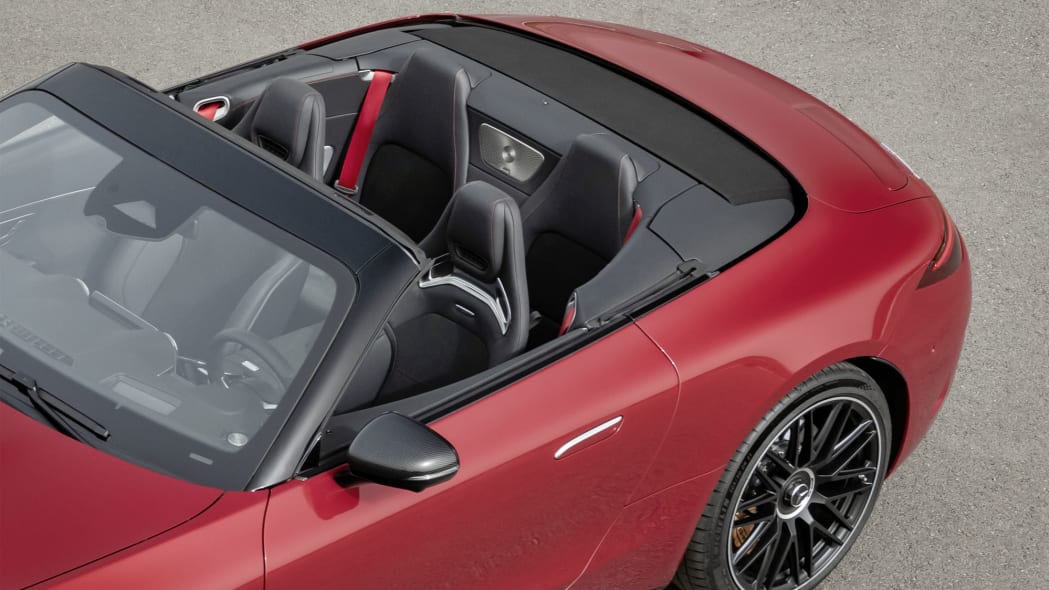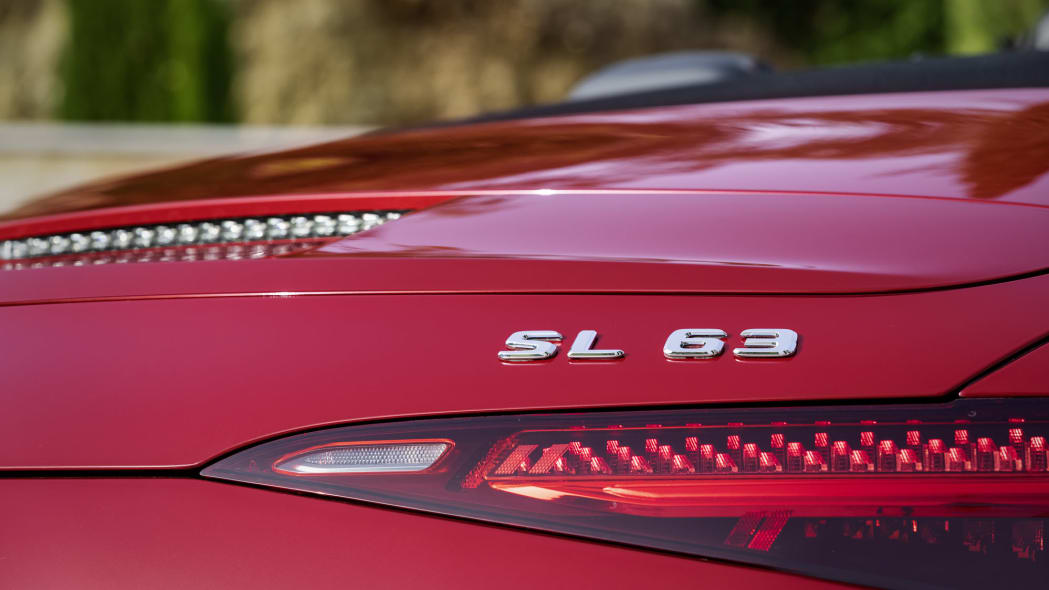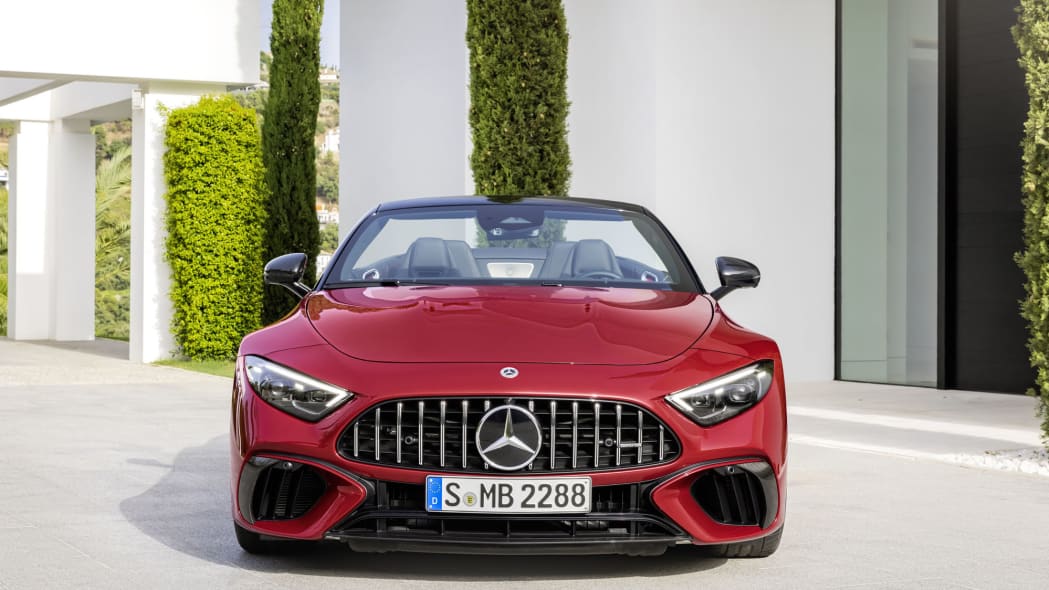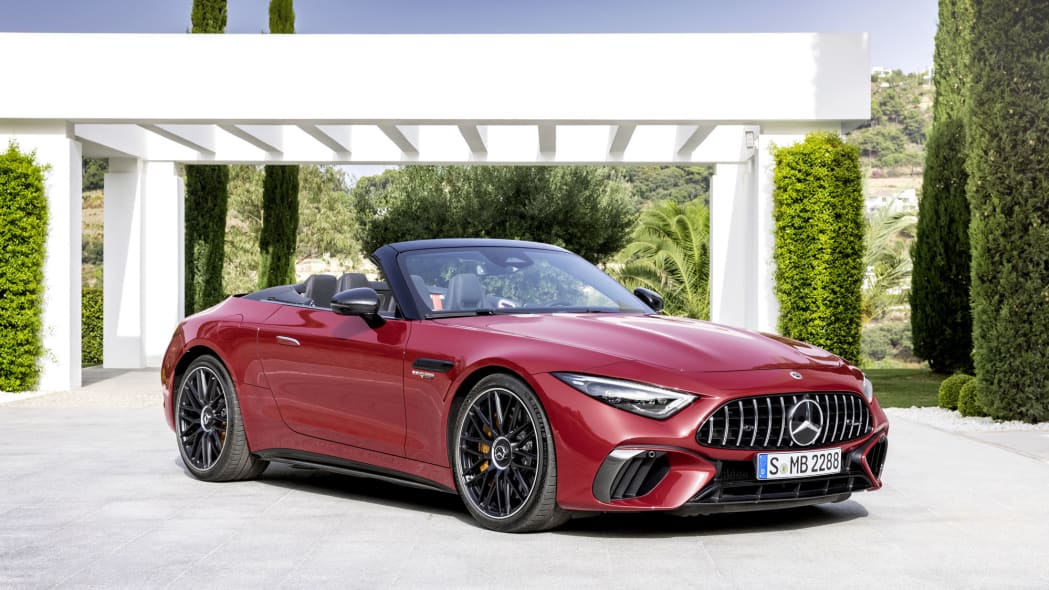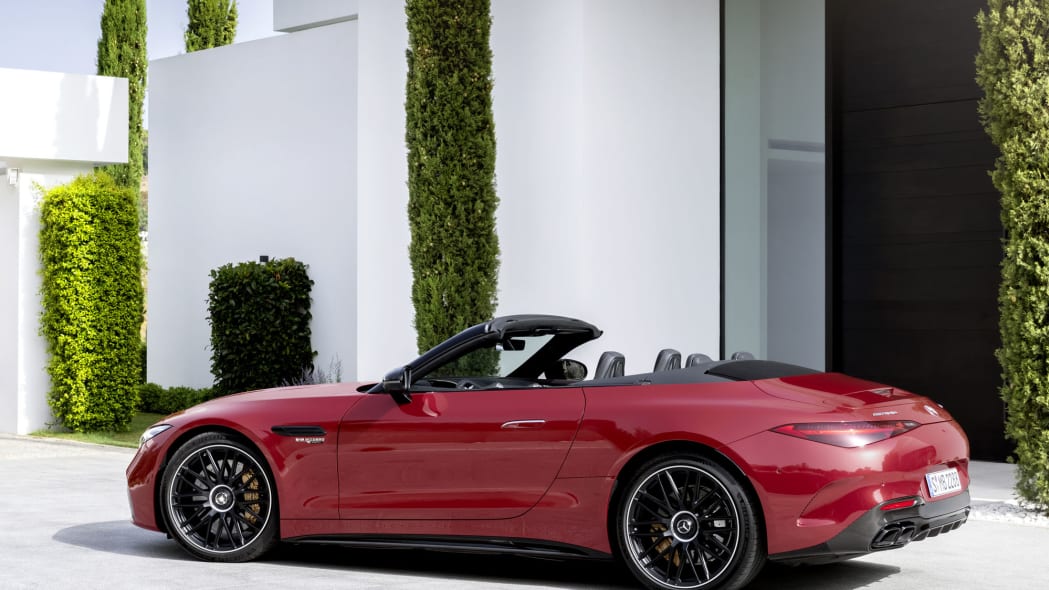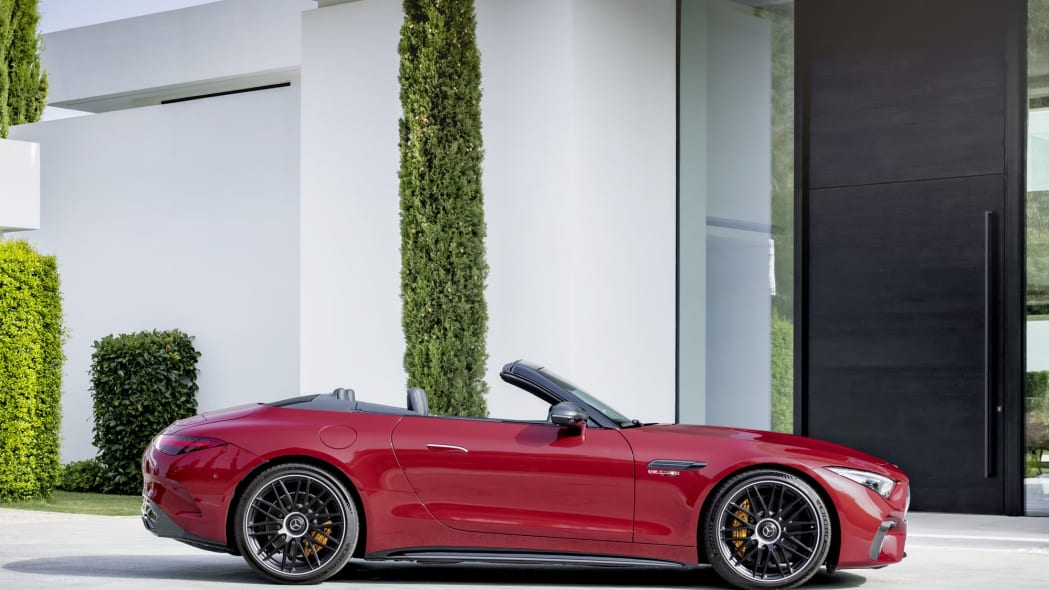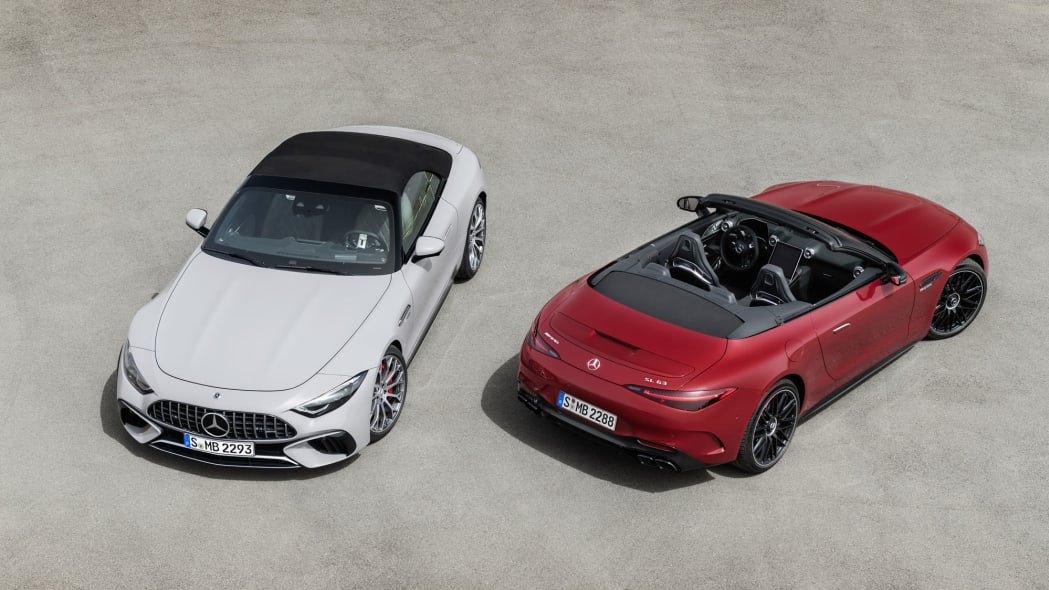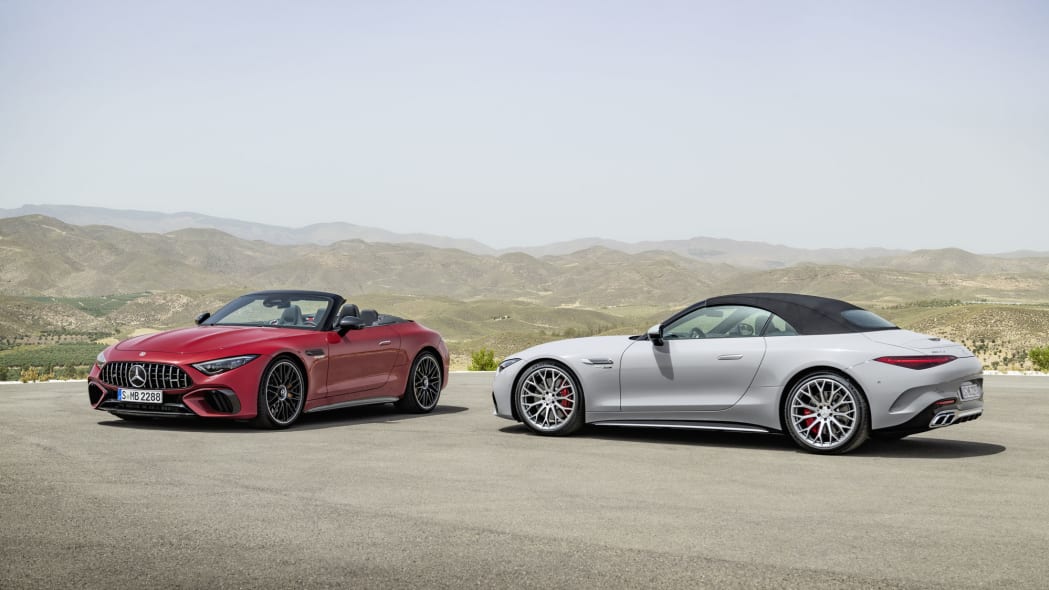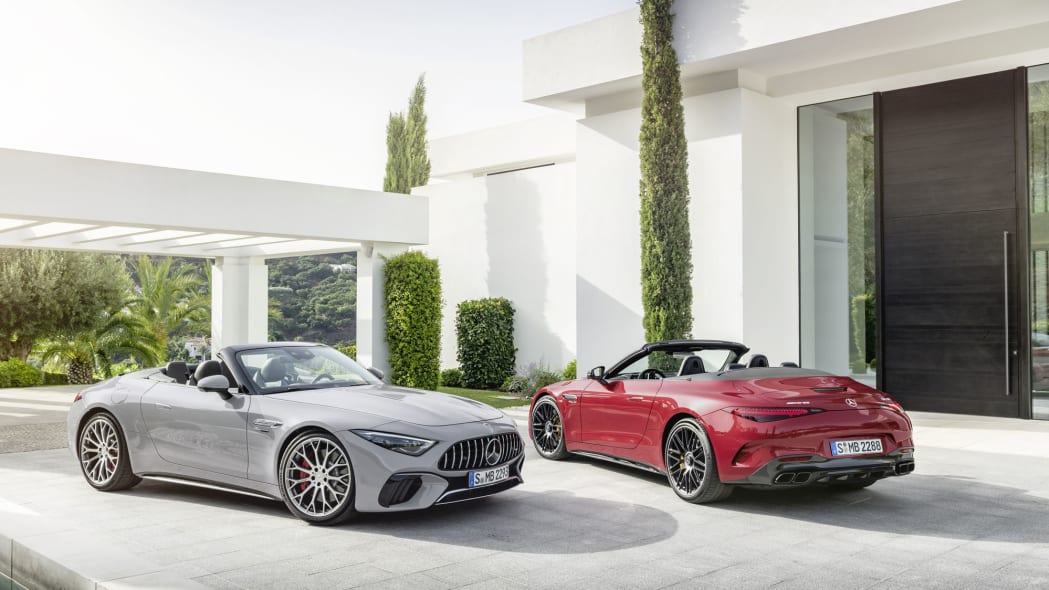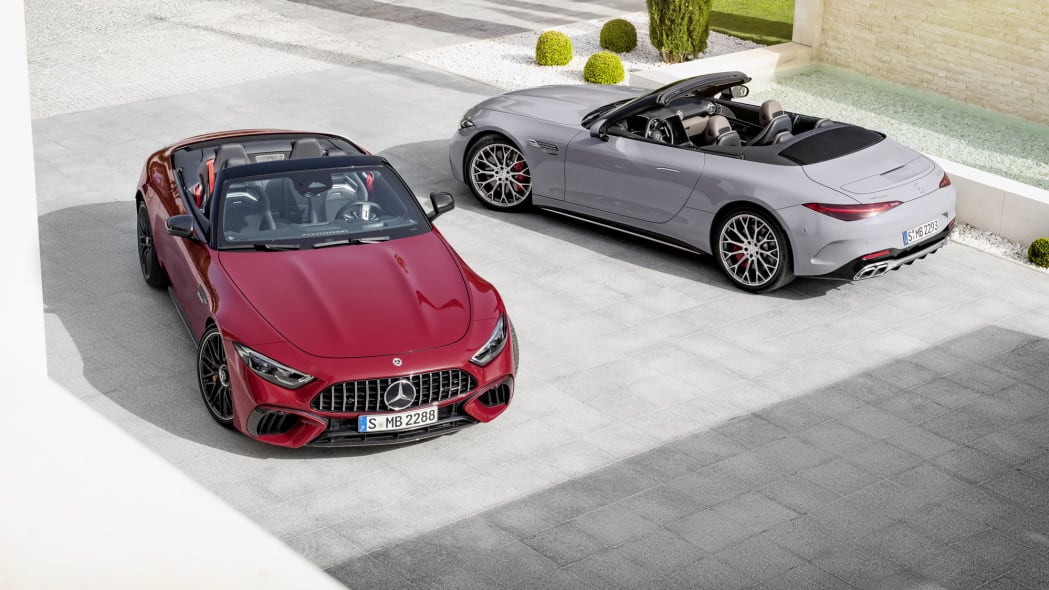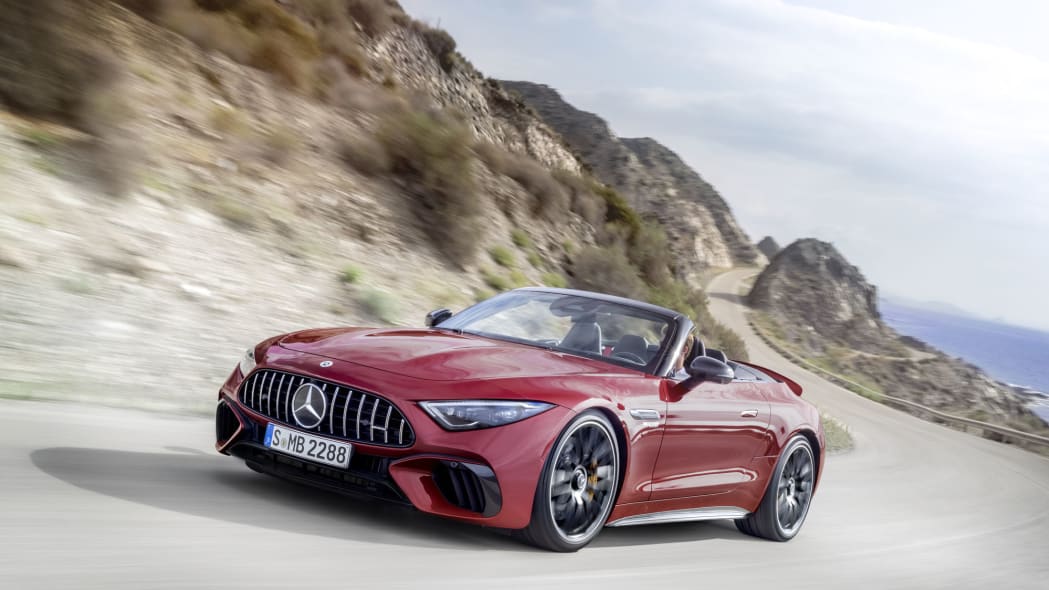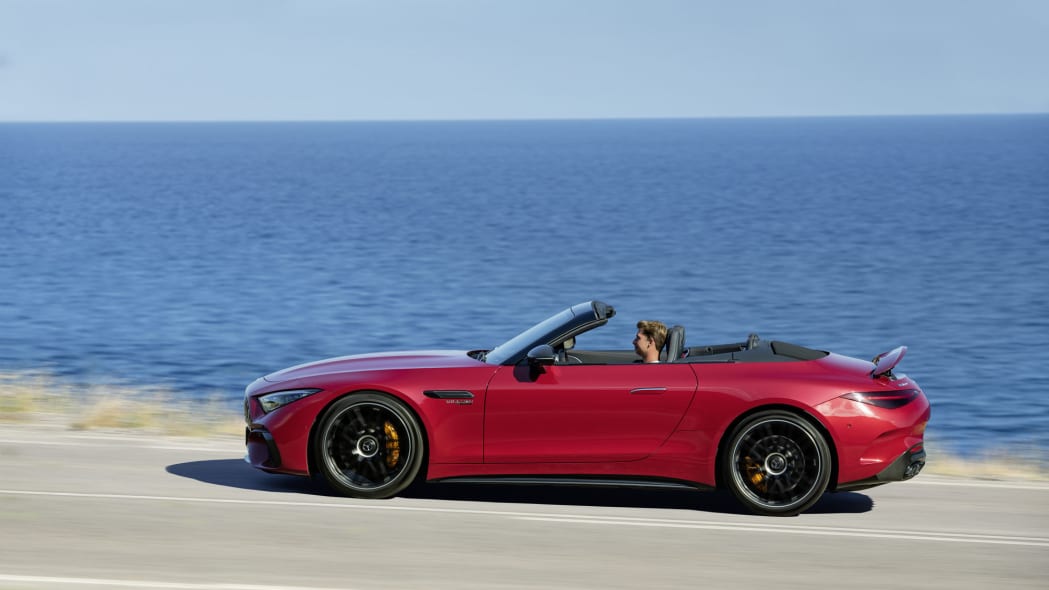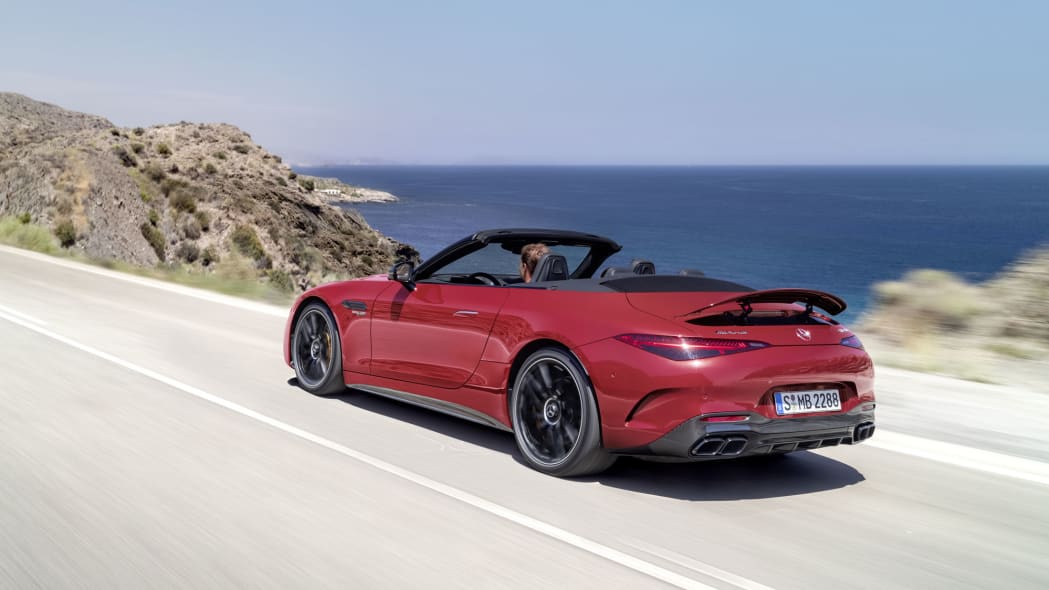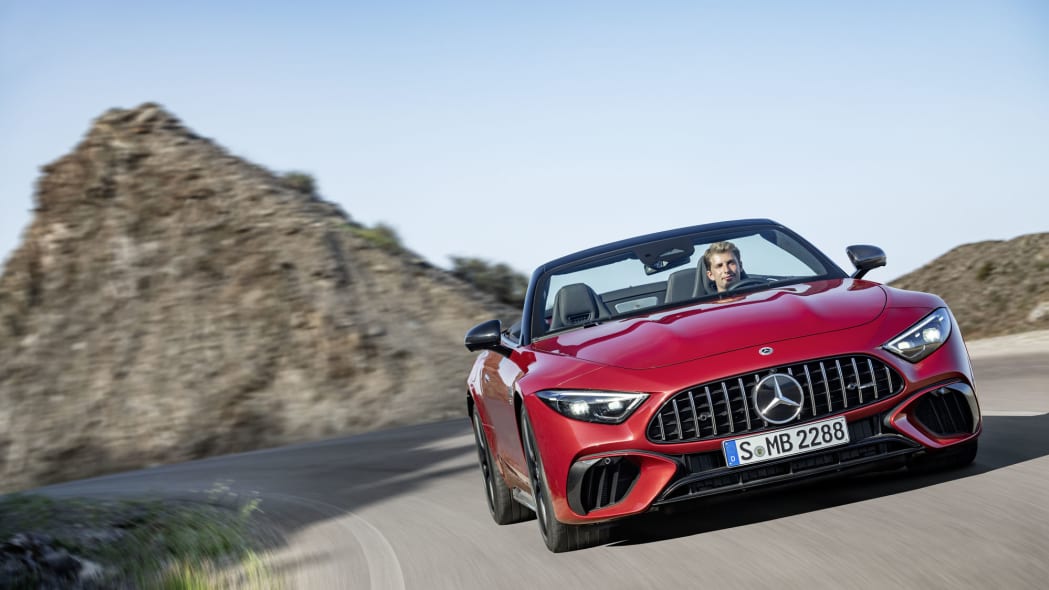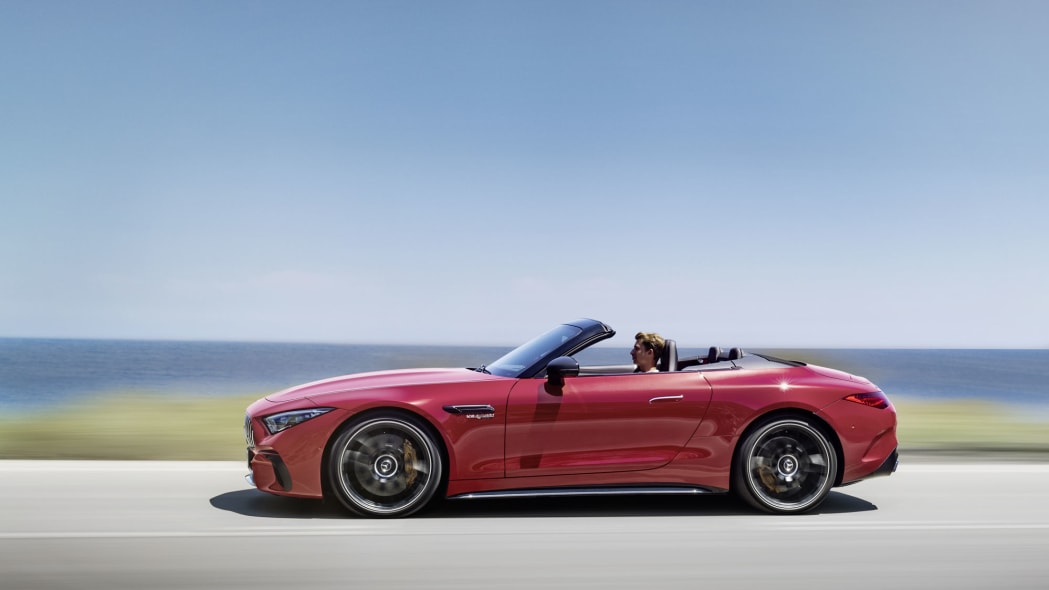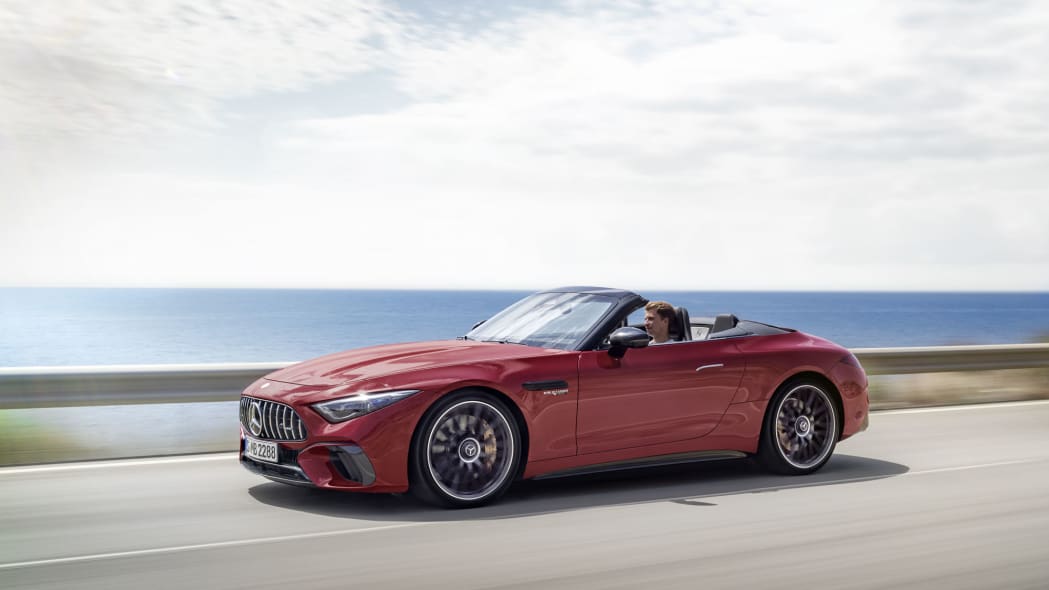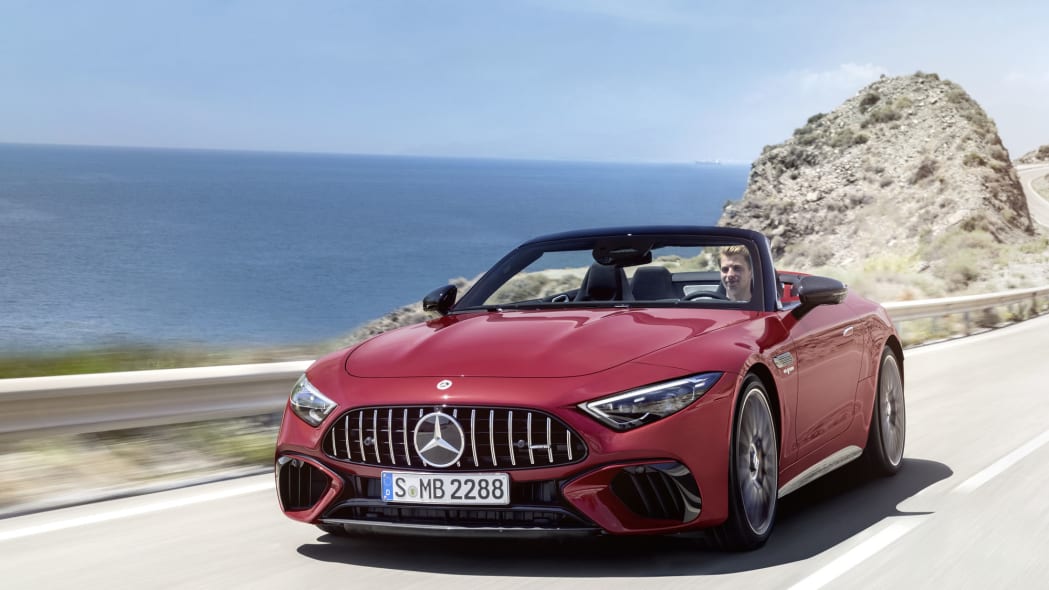 Introducing the all-new 2022 Mercedes-AMG SL, the next generation of what has been a standing fixture in the Benz lineup for decades. The V8 roadster is getting a major makeover starting with it being exclusively marketed by Mercedes-AMG and comes from Affalterbach instead of Stuttgart. For the first time, it features all wheel drive, rear seats, and a cloth soft top style roof.
The makeover starts with the design with proportions being heavily reworked. The Mercedes now features a long hood, a short trunk lid, and short overhangs on both ends. The front end aligns with the current Mercedes-Benz design language. Angular headlights can be seen atop the Panamericana grille that's mounted slightly lower than normal. On the back side of the sports car is a massive diffuser while the lights are integrated into a round panel.
Mercedes has ditched the hard top with this generation SL, something we've seen other automakers do as well. The soft top hood weighs 46 pounds less than the hard hood, helping to lower the center of gravity and adding to the exhilaration. Roof can be go open or close in 15 seconds at 37mph and will be offered in three different colors.
The Mercedes-AMG SL will come in SL55 and SL63 form, both being powered by a 4.0 liter V8 that's mated to a nine-speed automatic transmission. The SL 55 churns out 469 horsepower and 516 pound-feet of torque while the SL 63 model will produce 577 horsepower and 590 pound-feet of torque. Mercedes-Benz dealers will receive the 2022 SL in the first half of 2022. Pricing isn't confirmed yet.