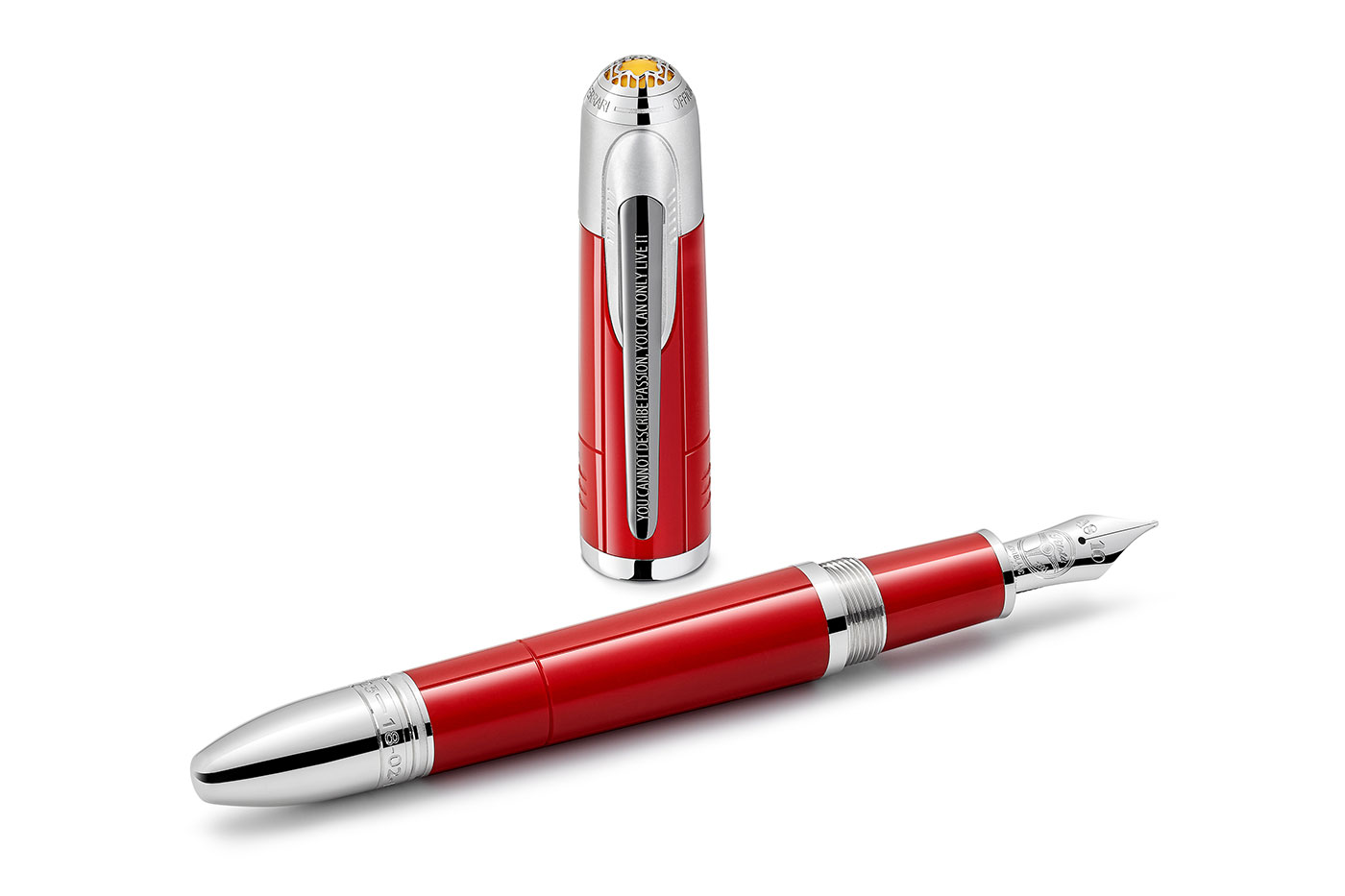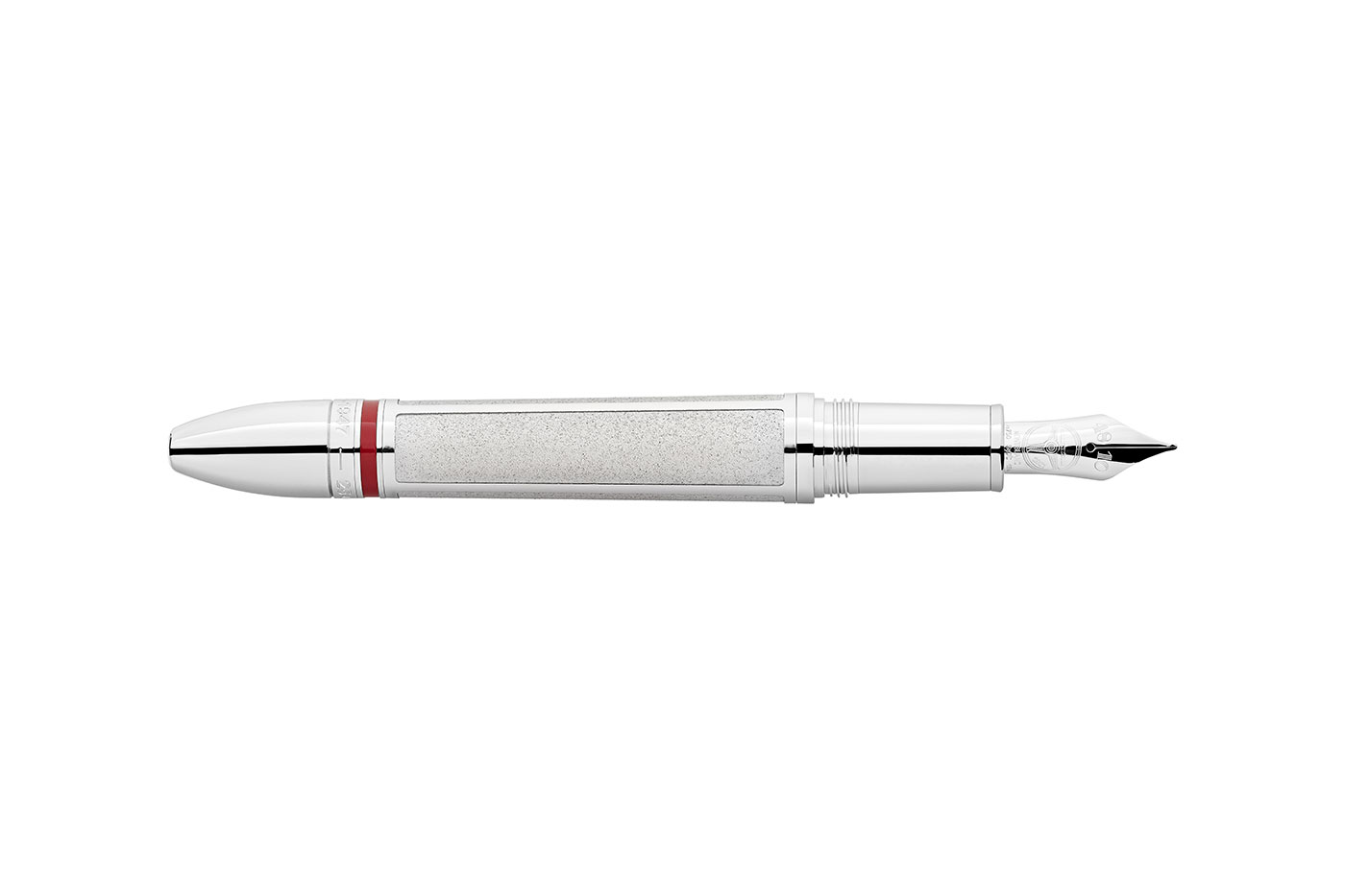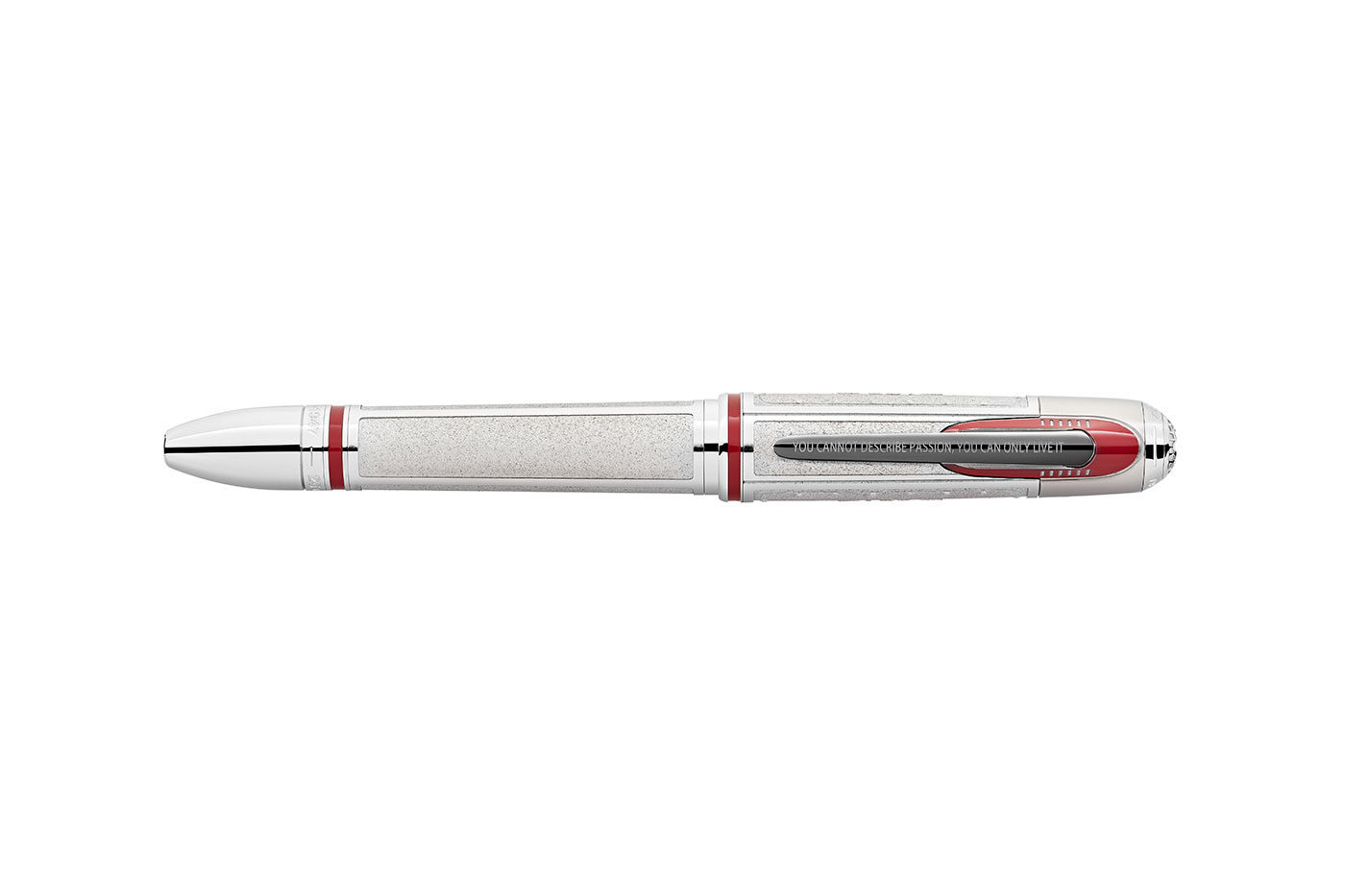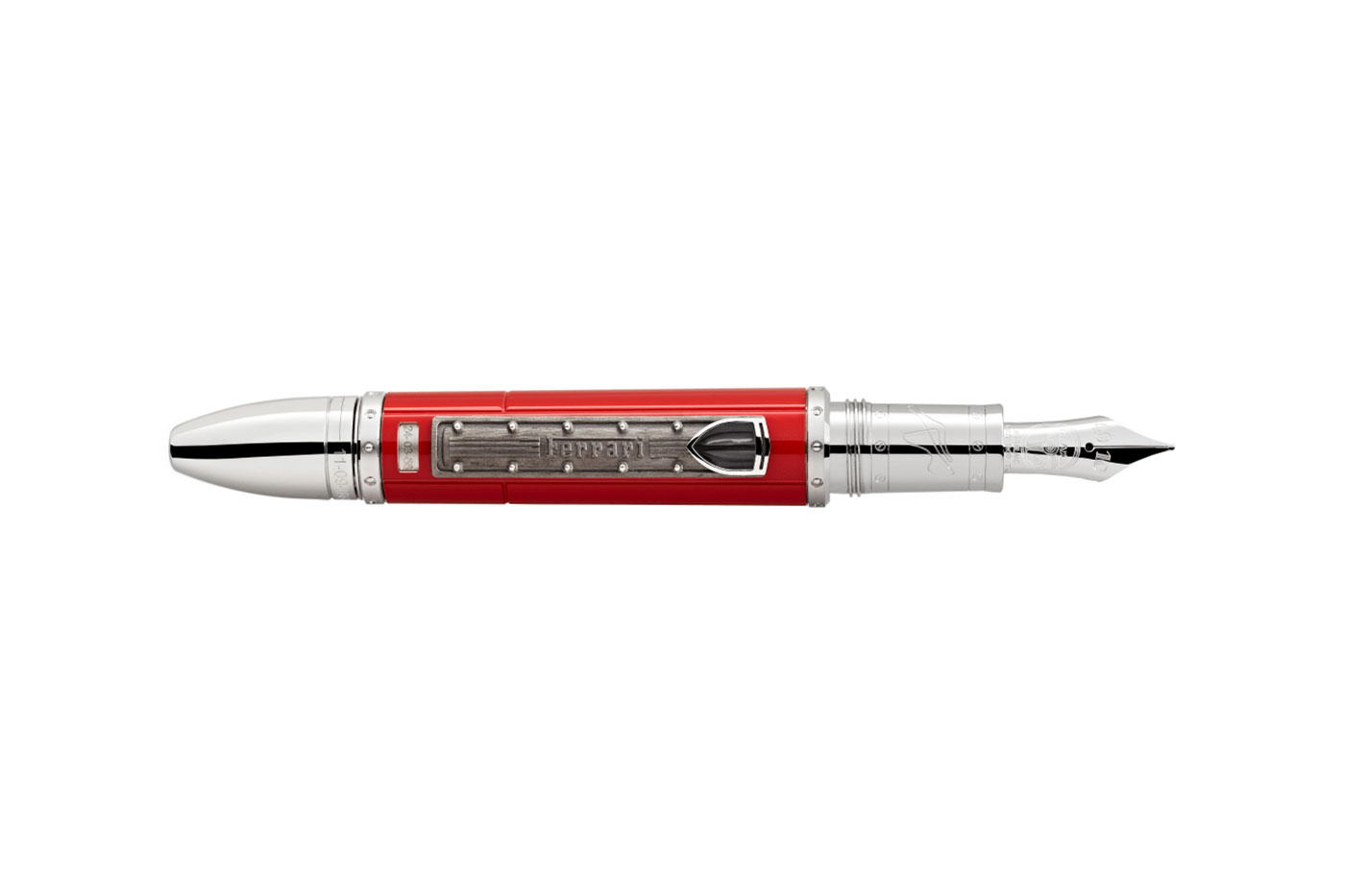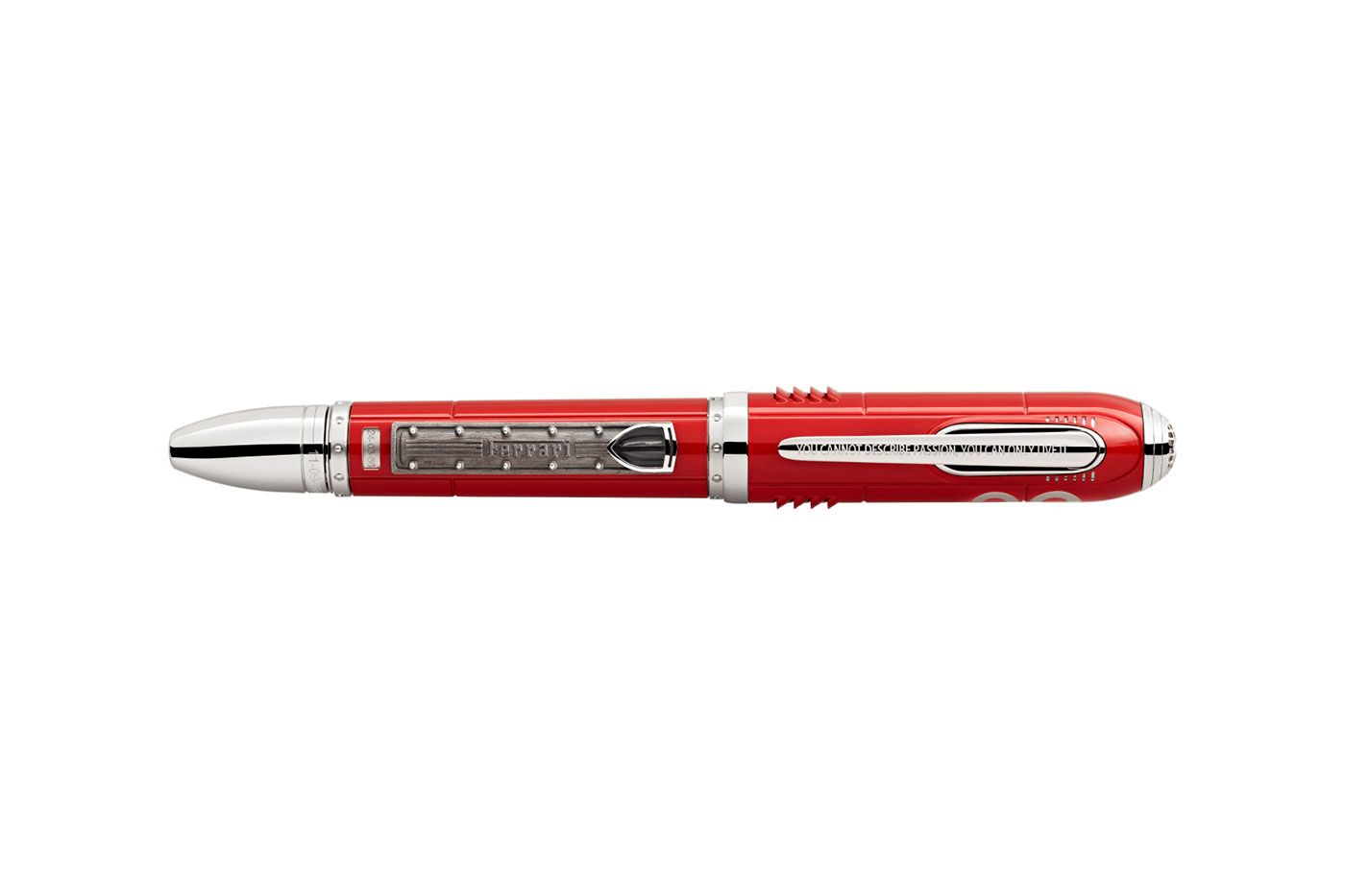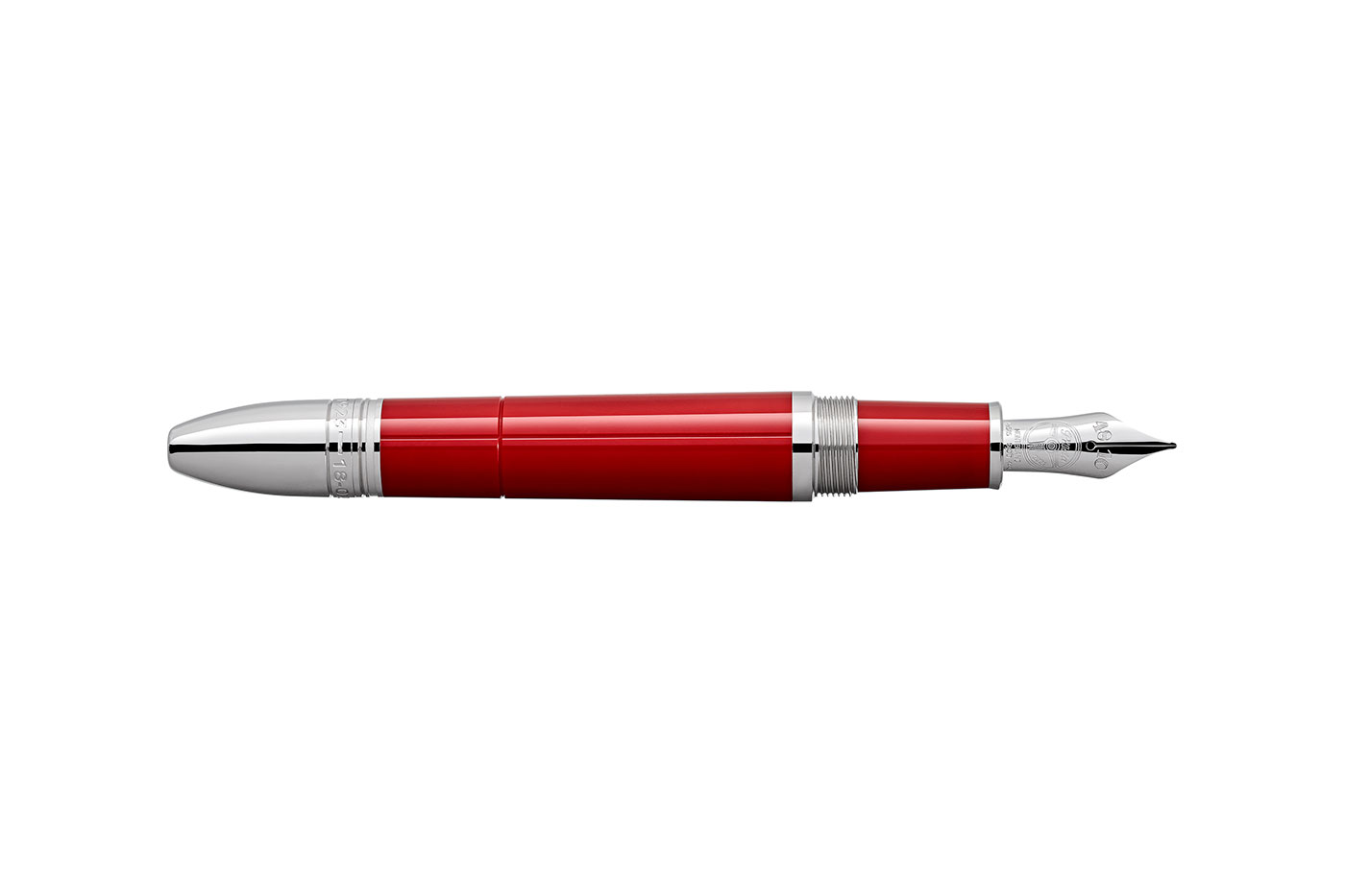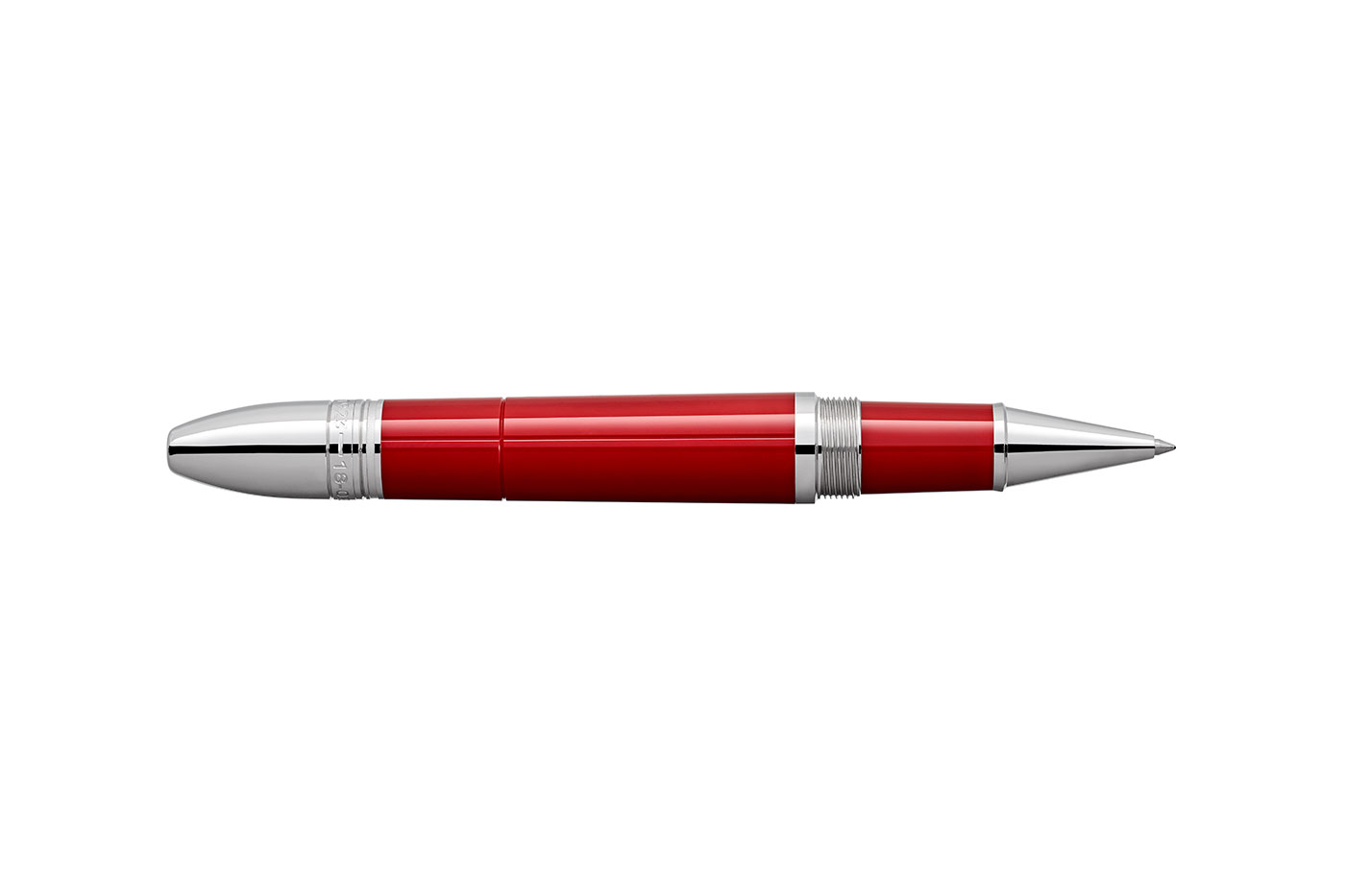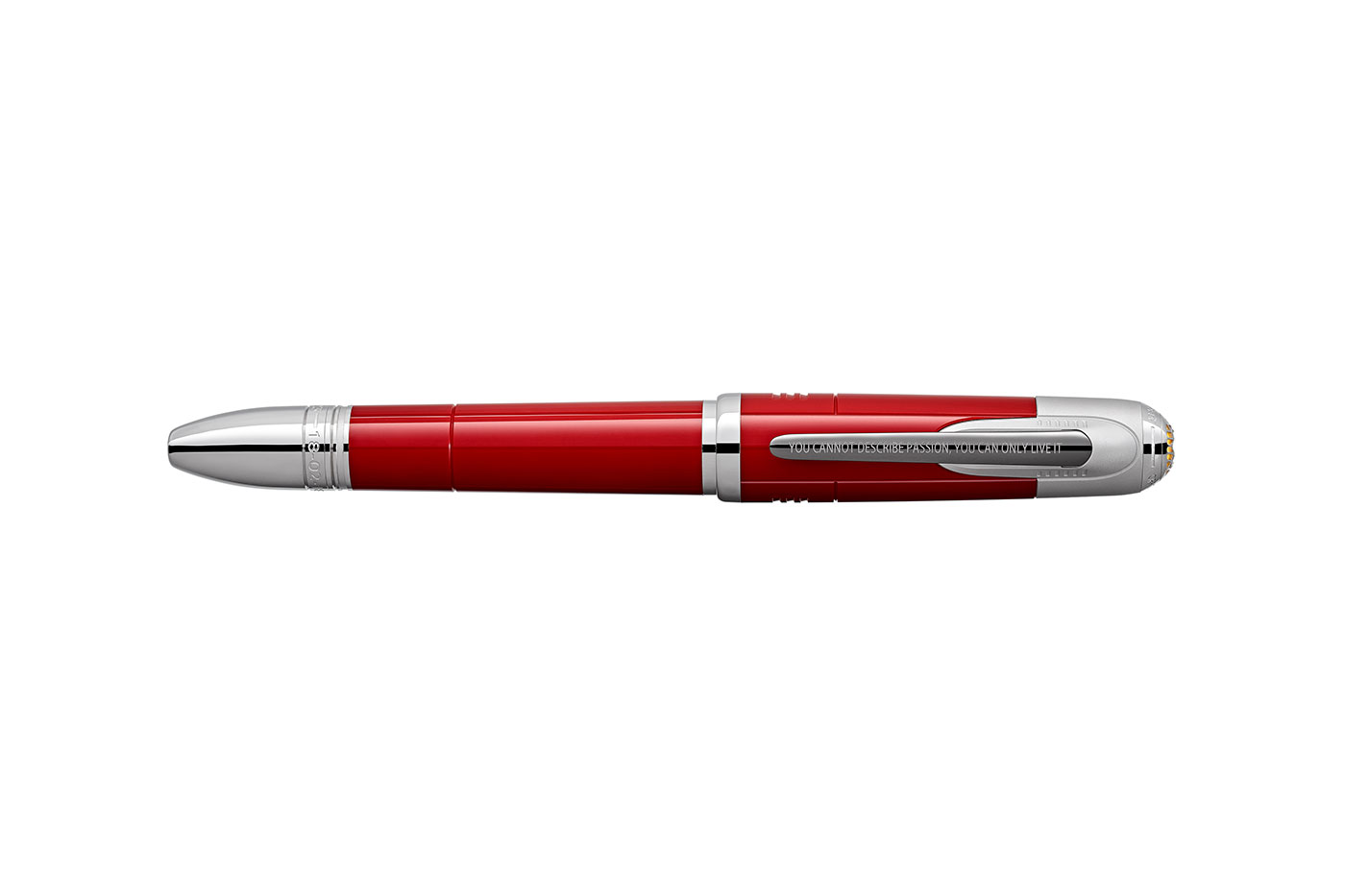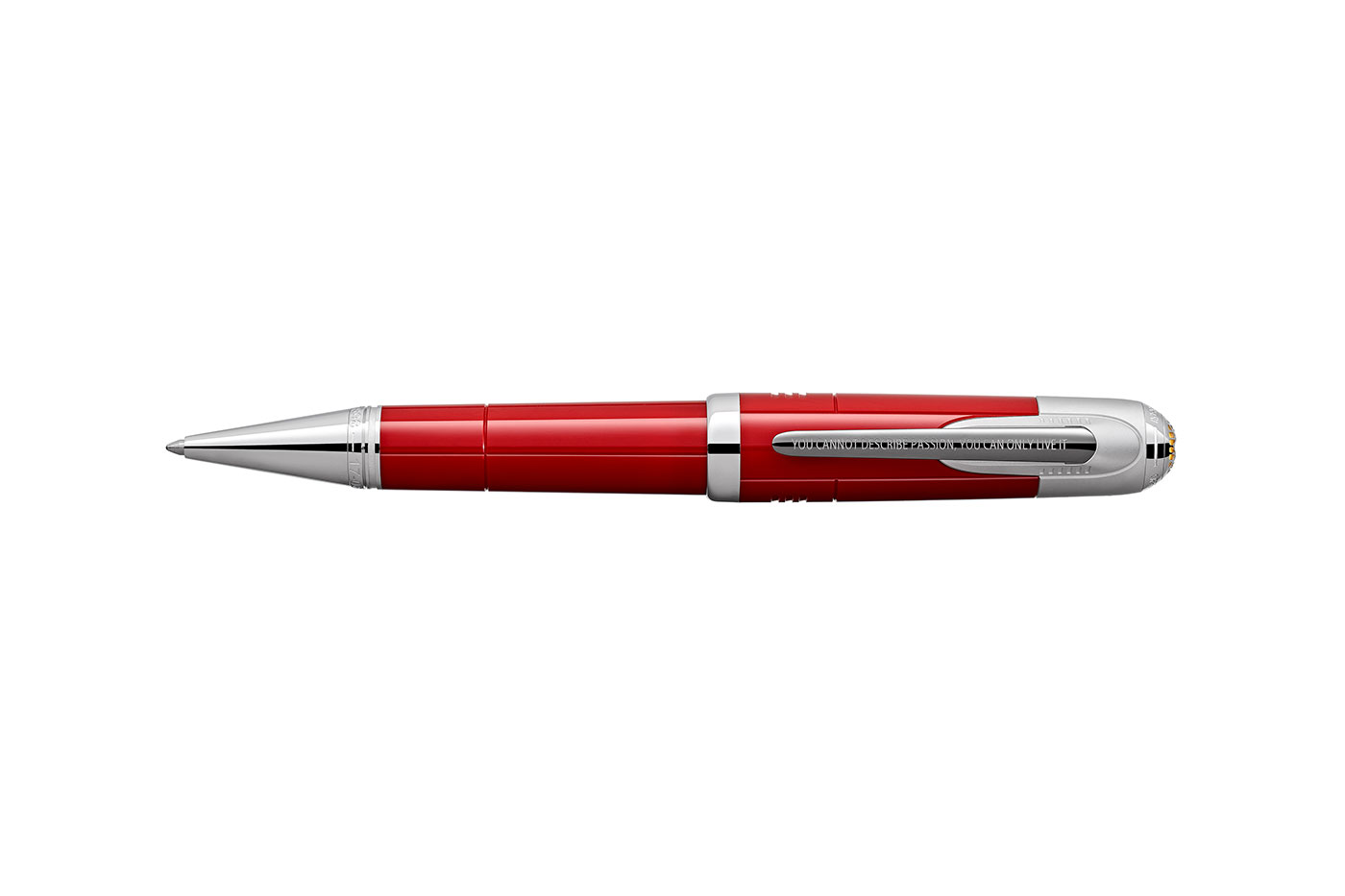 Montblanc has unveiled a new Great Characters Edition pen collection that honors automotive pioneer Enzo Ferrari, alongside Walt Disney, Elvis Presley, and others.
Enzo Ferrari, born on February 18, 1898, began his career as a professional race car driver for Construzioni Meccanich Nazionali. This was before he founded the infamous Scuderia Ferrari racing team and the Ferrari automobile company. Ferrari is known as a global symbol of speed and luxury and still competes at the highest level in Formula One.
The Montblanc special Edition Enzo Ferrari displays Ferrari's signature color "Rosso 70 Anni" on the cap and barrel. Also found on it is the year 1989, which Ferrari was born, and 1923, which is when he won his first race. The top ring on the cap features the phrase "OFFICINA MECCANICA ALFREDO FERRARI", which is in reference to his father and his birth place. "You cannot describe passion, you can only live it" is engraved on the metal clip of the pen.
The Great Characters Enzo Ferrari Limited Edition 1898 pens will be limited to only 1,898 pieces, to mark the year Enzo Ferrari was born. The cap and barrel are both made from the metal evoking surface of the original Ferrari 125 S engine. The Montblanc emblem on this limited edition pen is in frosted quartz, said to represent the frozen windows in which Enzo would practice his signature.
The Great Characters Enzo Ferrari Limited Edition 98 pens will be limited to 98 pieces, which is a tribute to the famous horse on the Ferrari emblem 98 years ago. The design of the pen is meant to mimic the 1952 Ferrari 500 F2, which was the winner of the first F1 Championship for Scuderia. Each piece is airbrushed by hand in "Rosso Corsa" which is the official racing color of Italian vehicles. It also features several engravings which pay tribute to Enzo Ferrari including the quote, "I am one who dreamt to be Enzo Ferrari " in Italian.
The Enzo Ferrari Montblanc Great Edition pen comes in ballpoint, rollerball, and fountain pen options which are fitted with a solid gold bib engraved with a Ferrari 250 GTO wheel. These limited-edition pens are available on Montblanc's website.