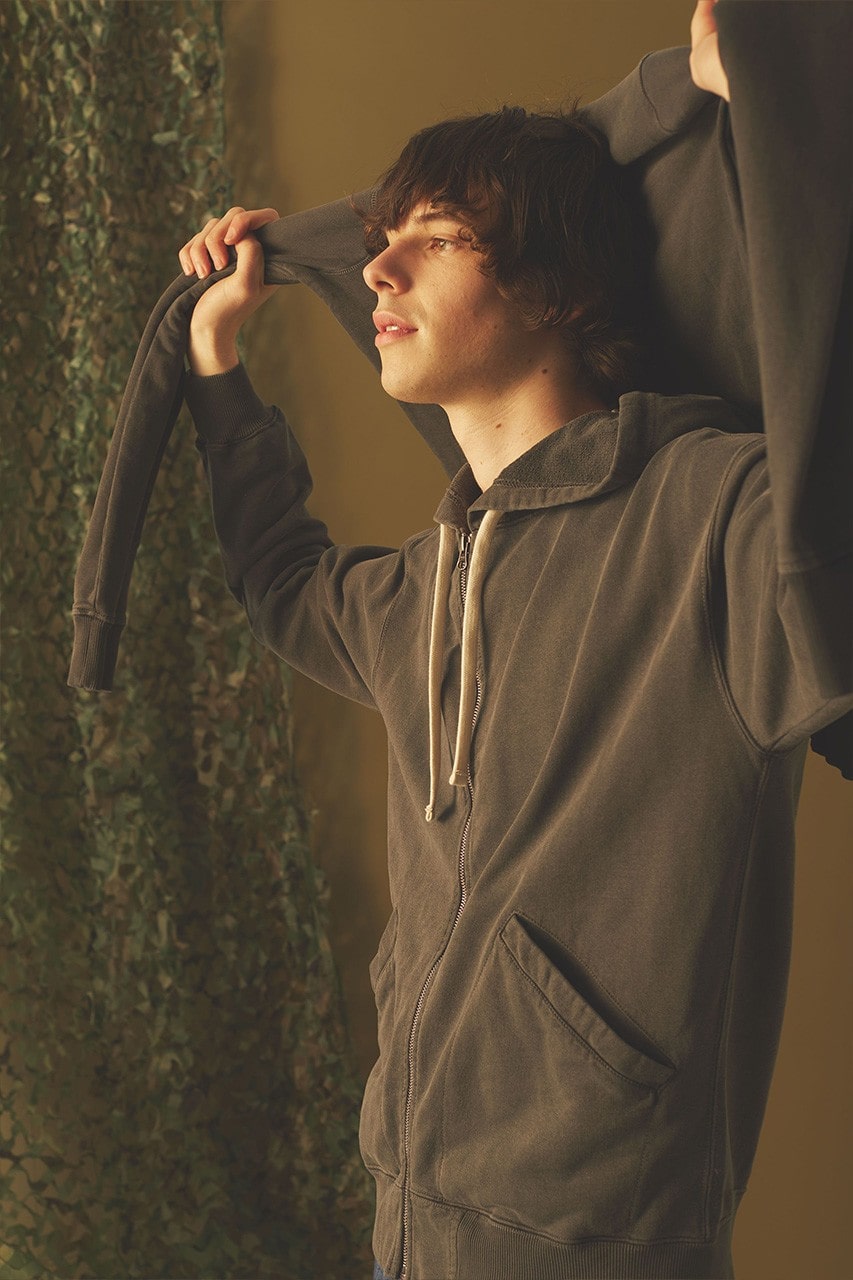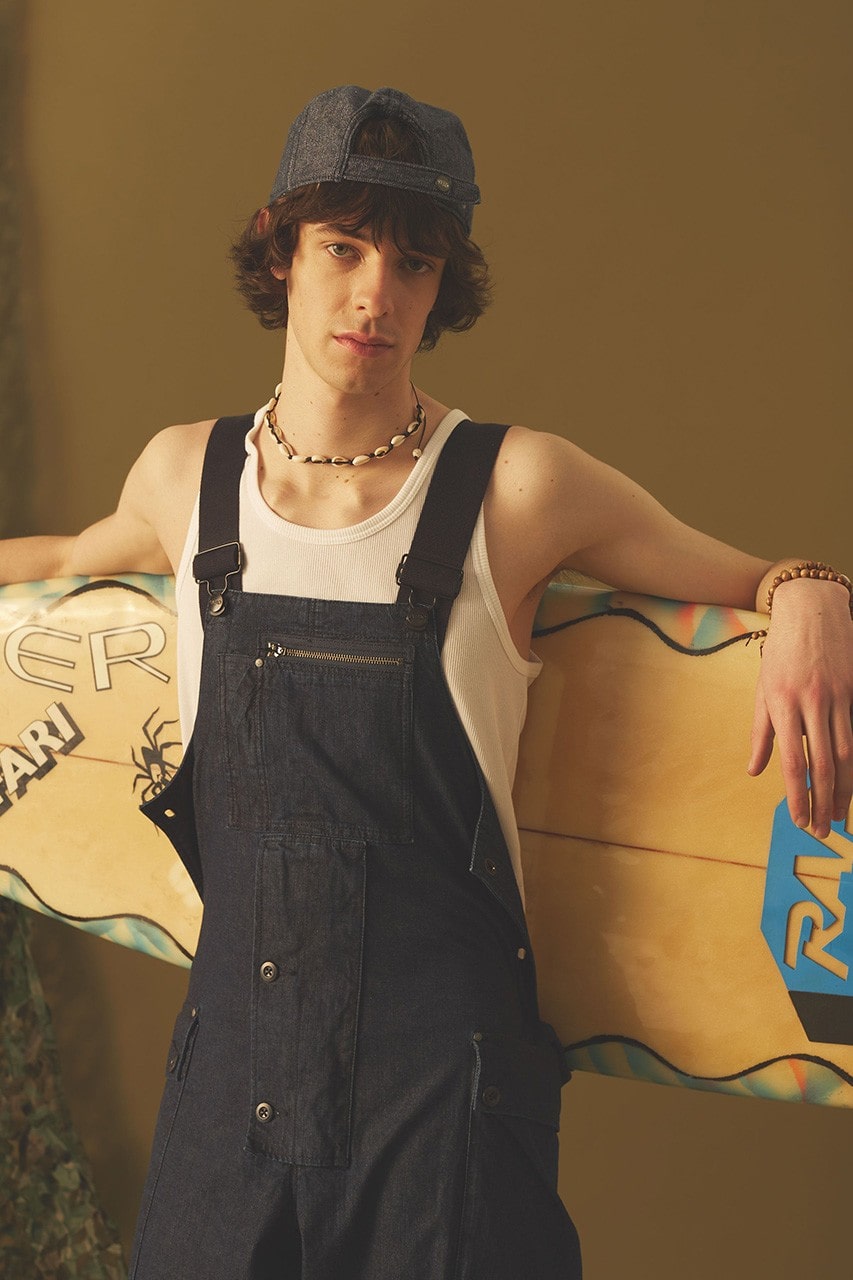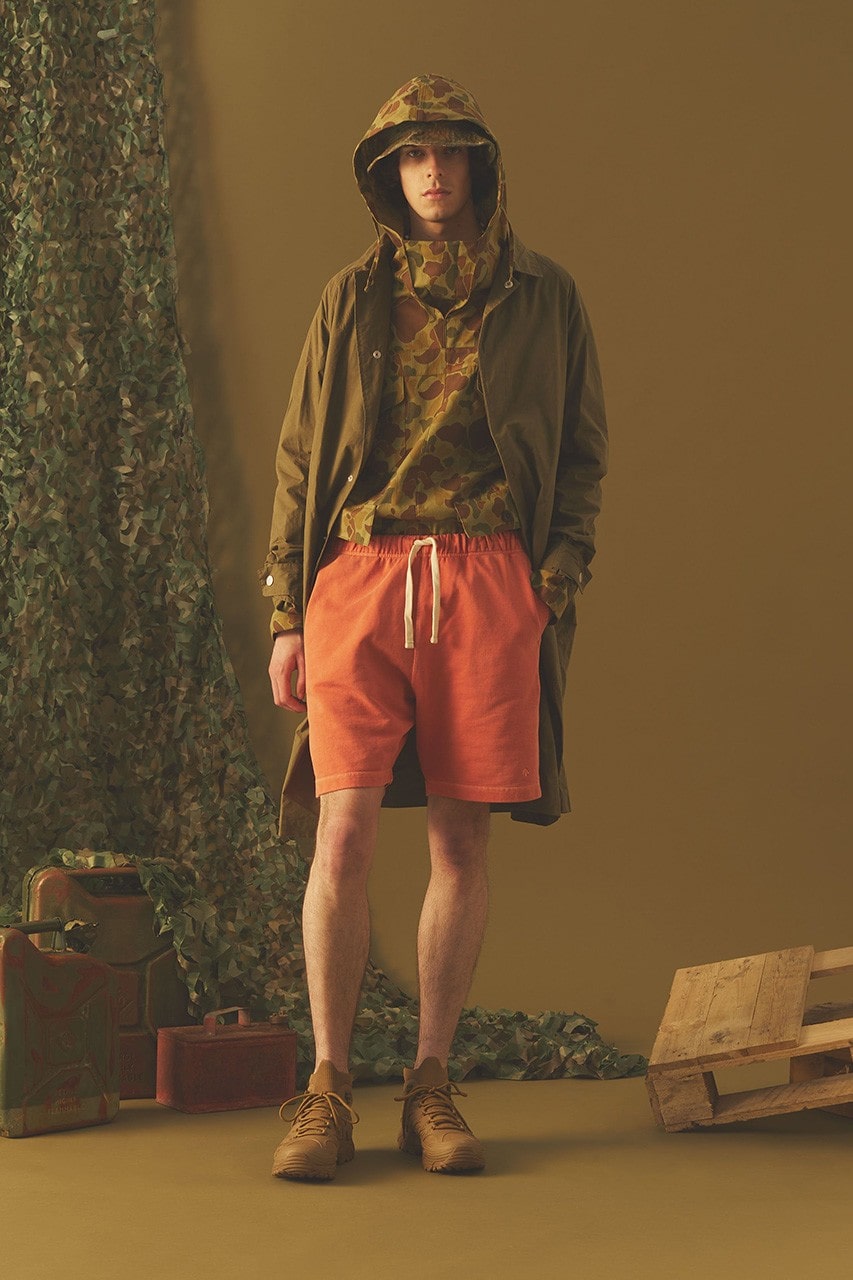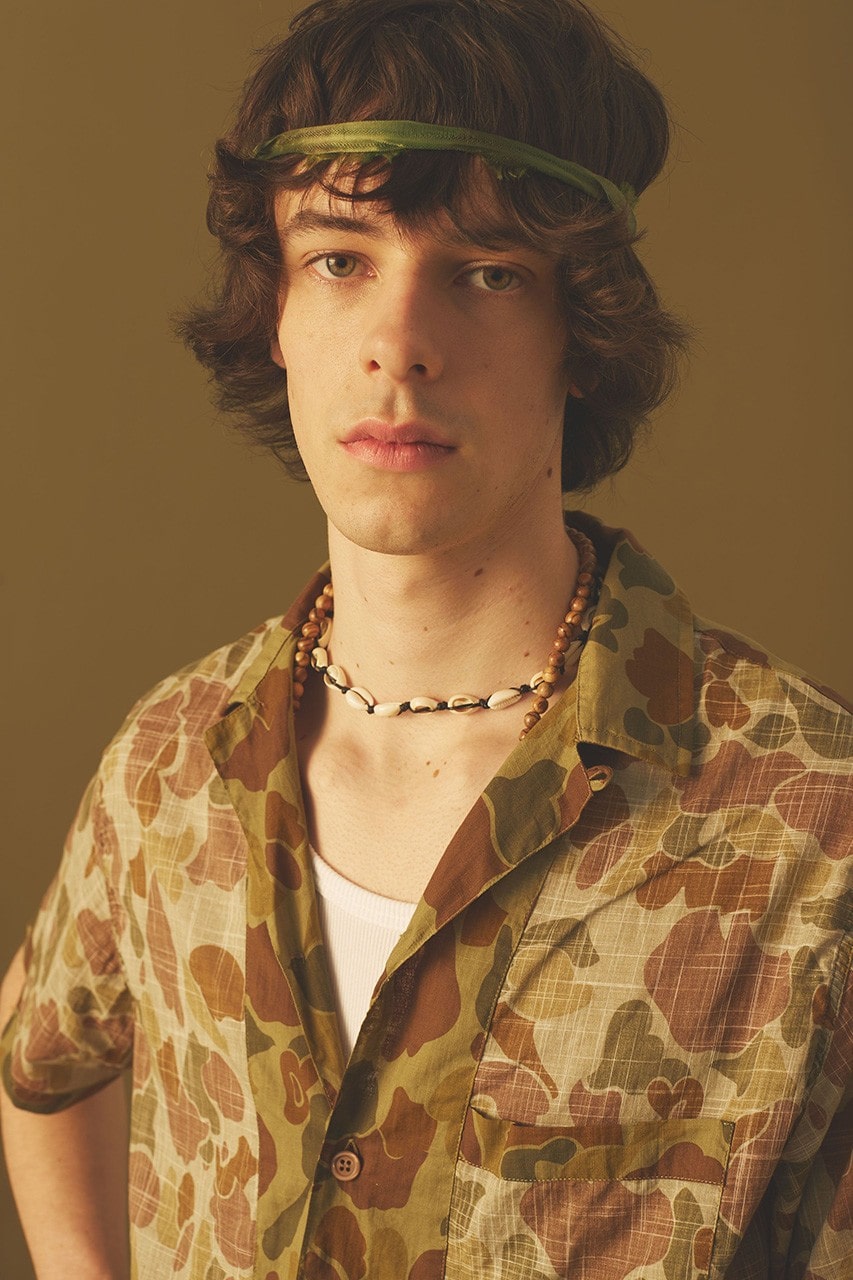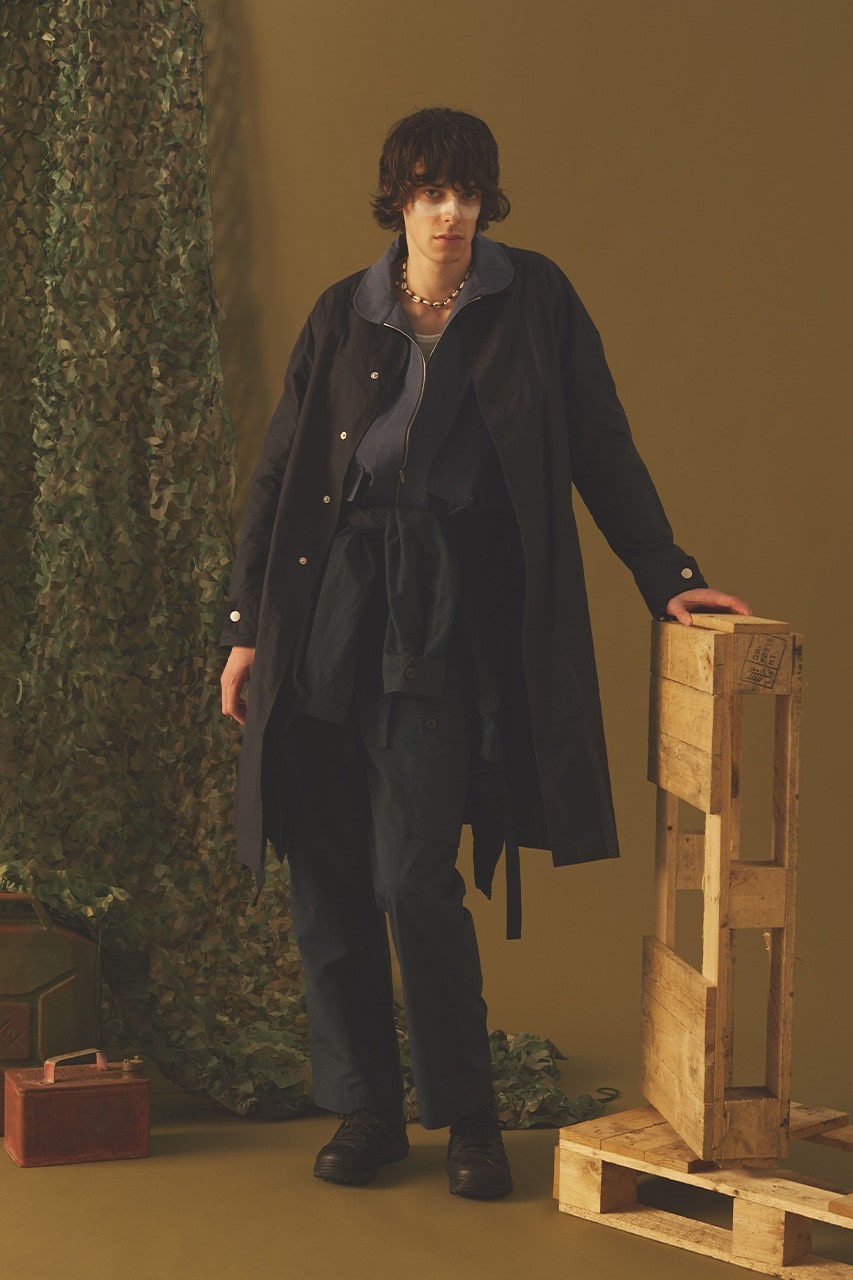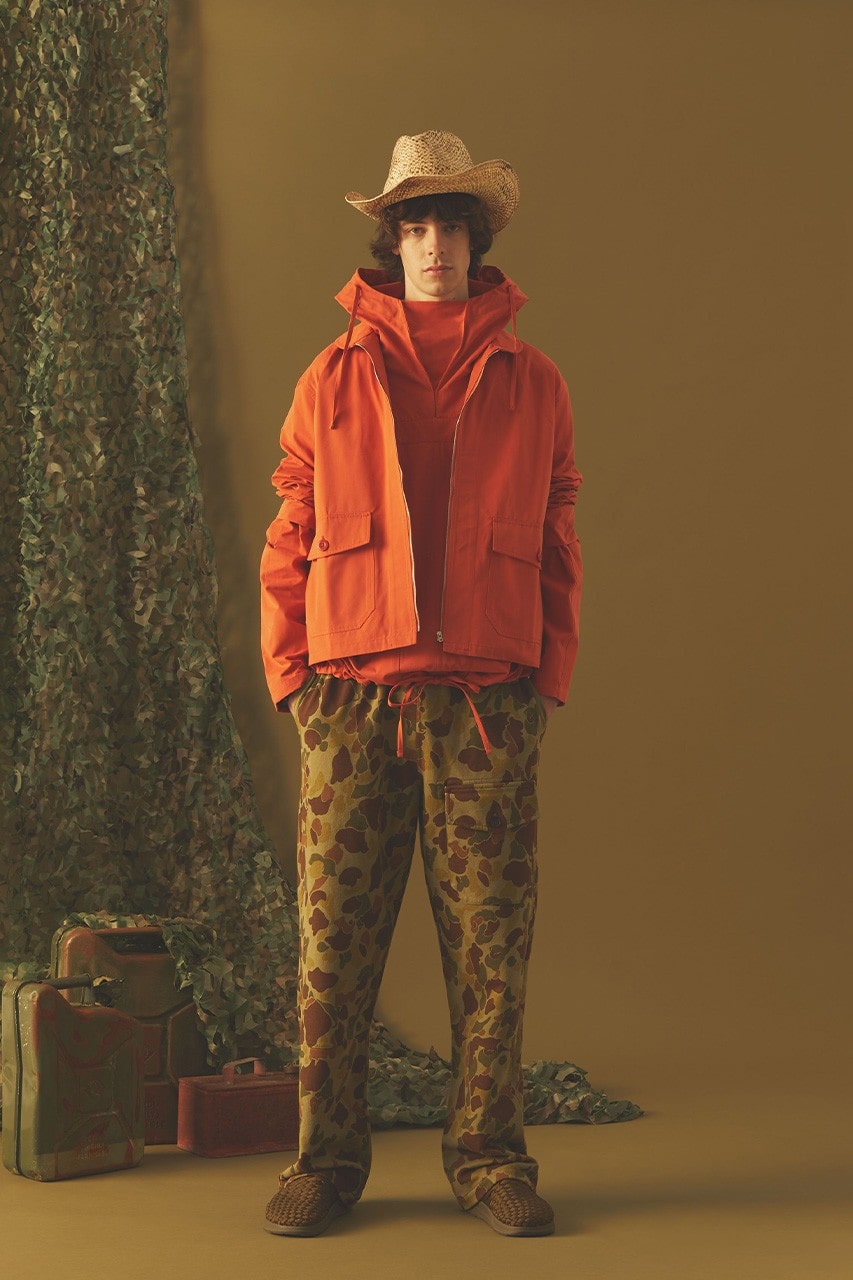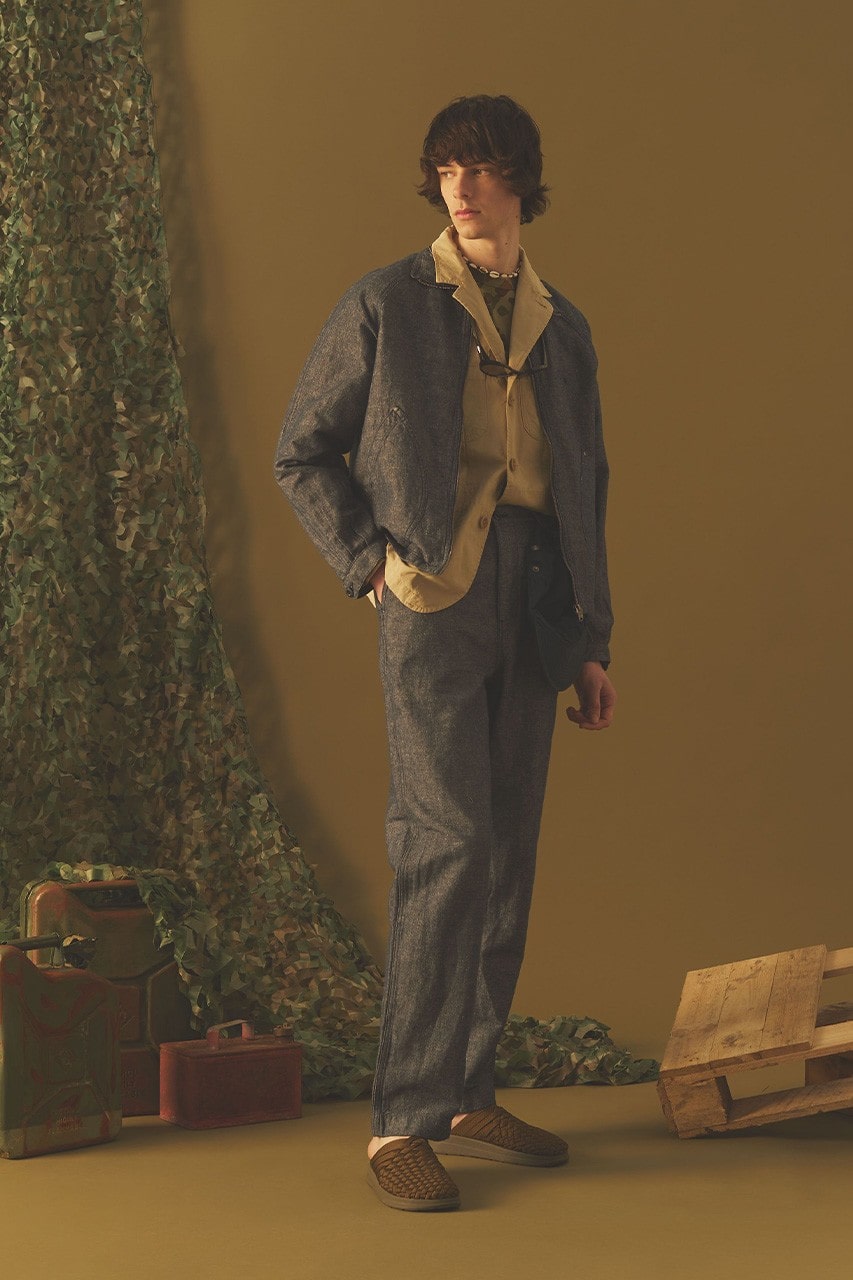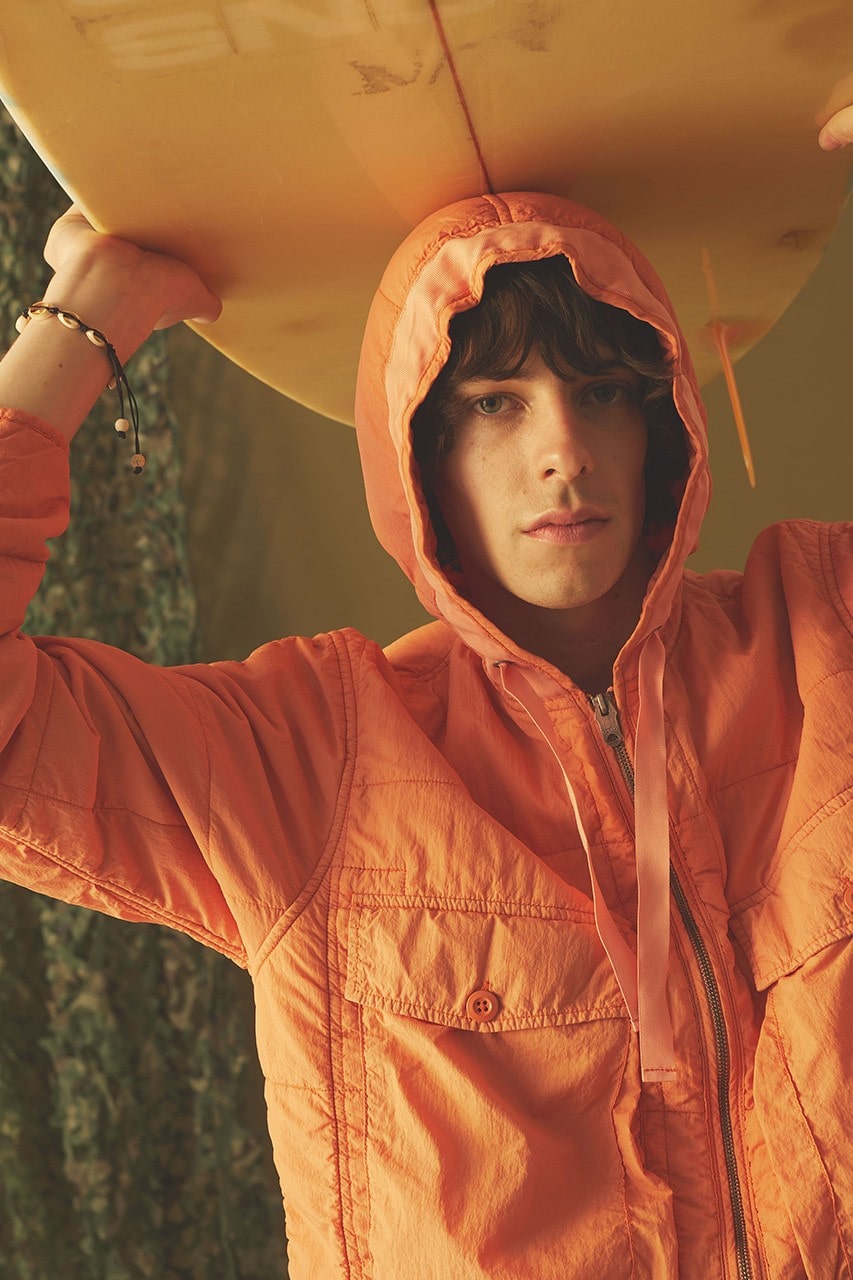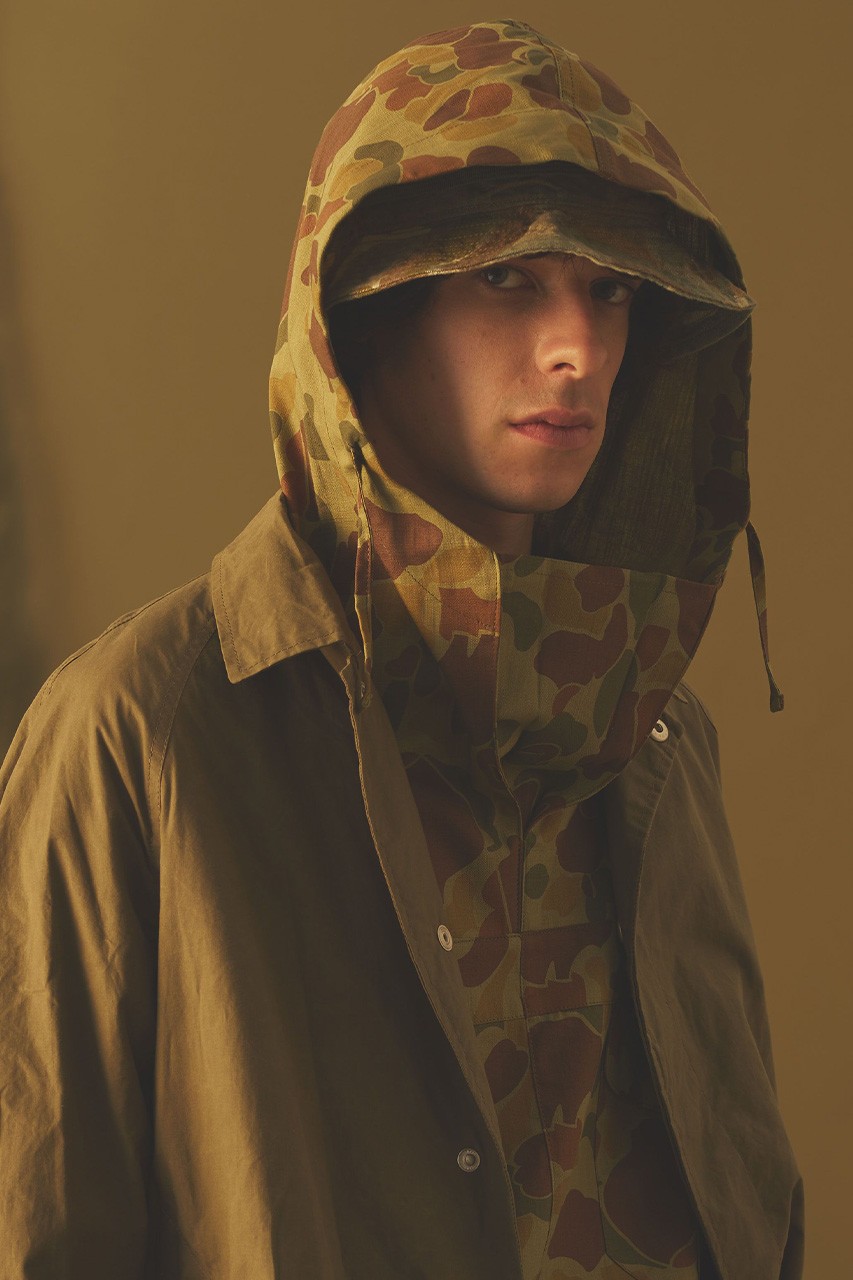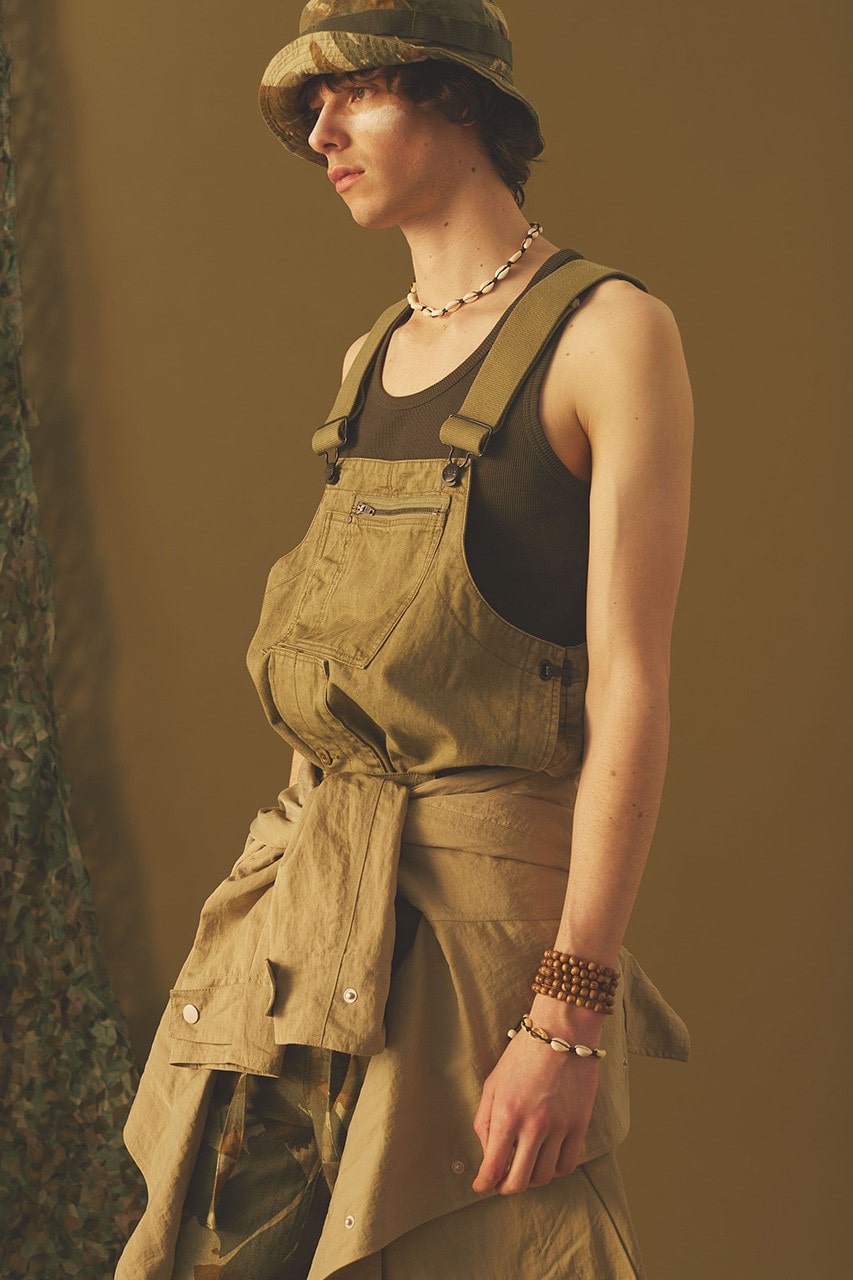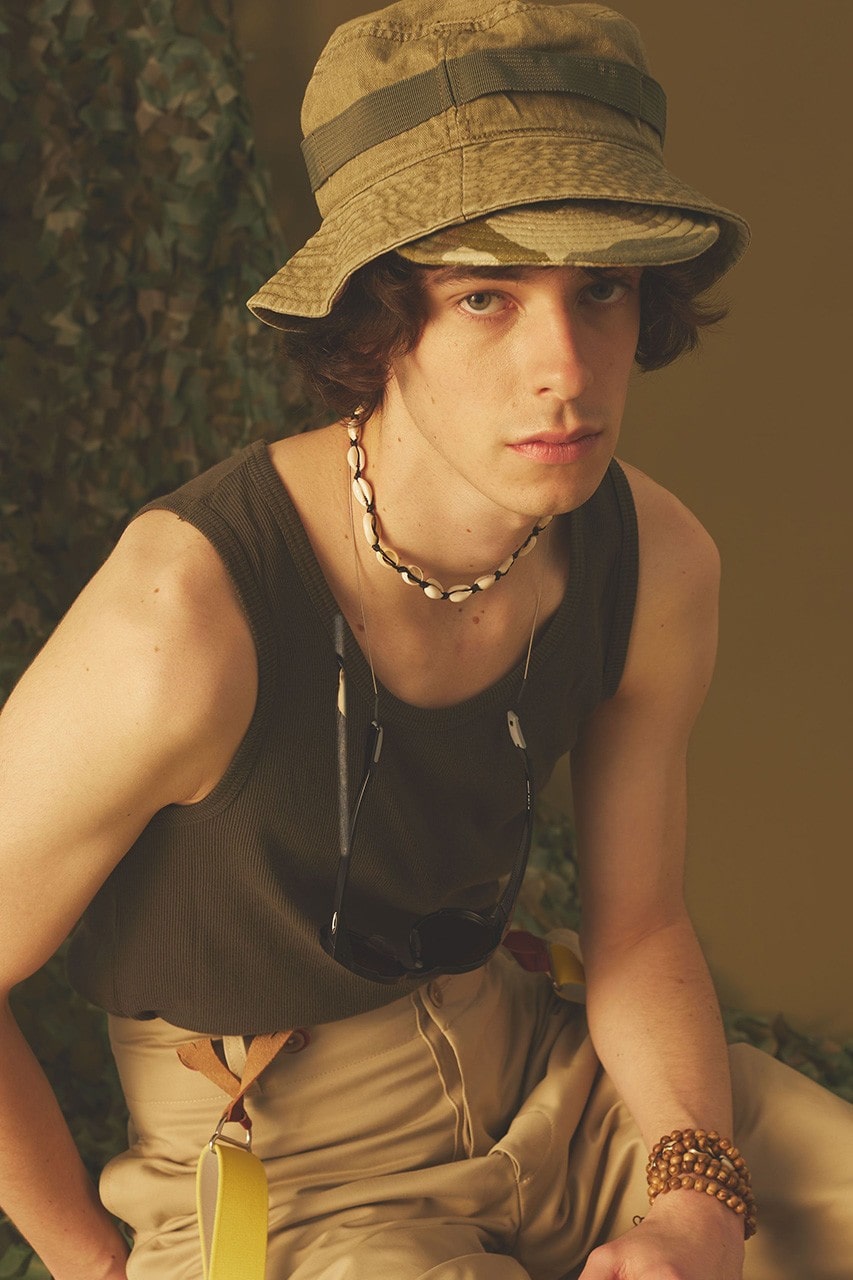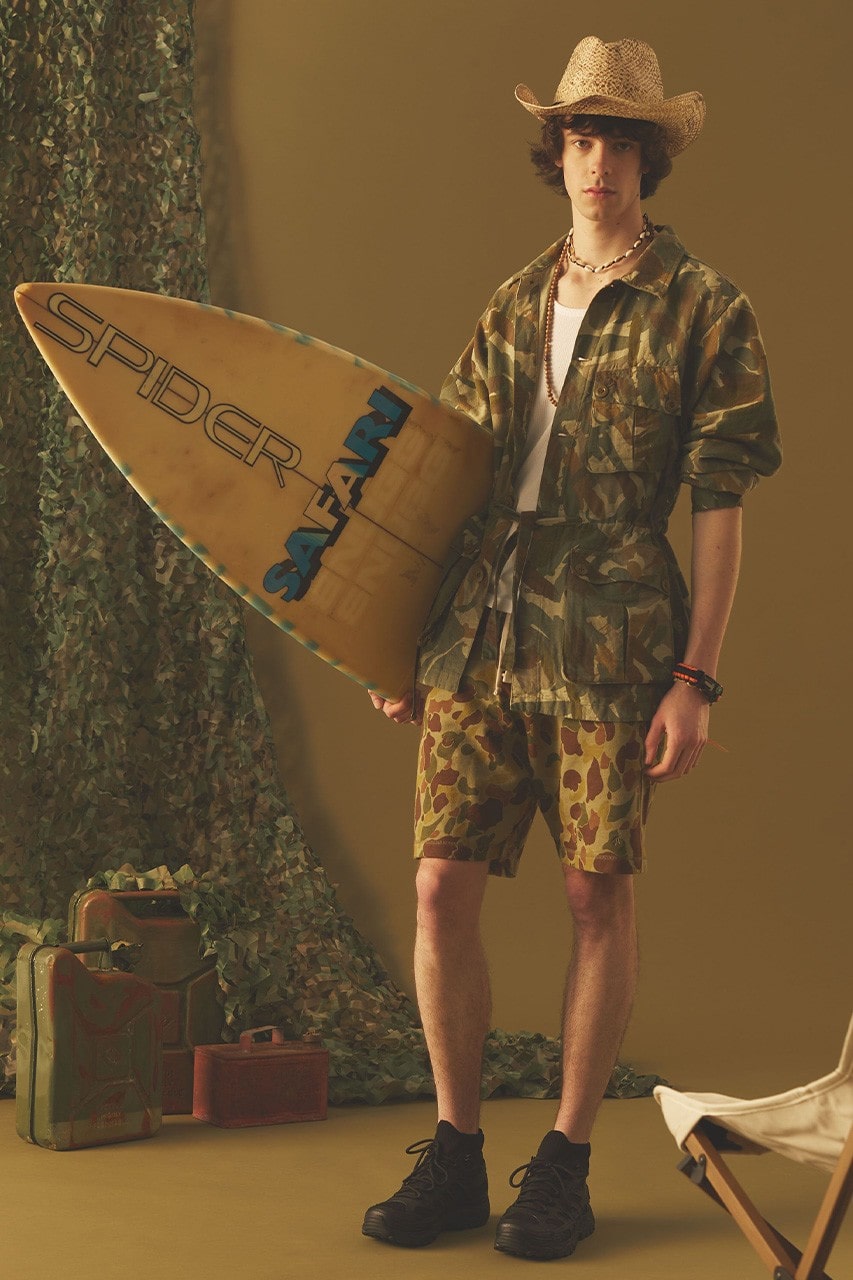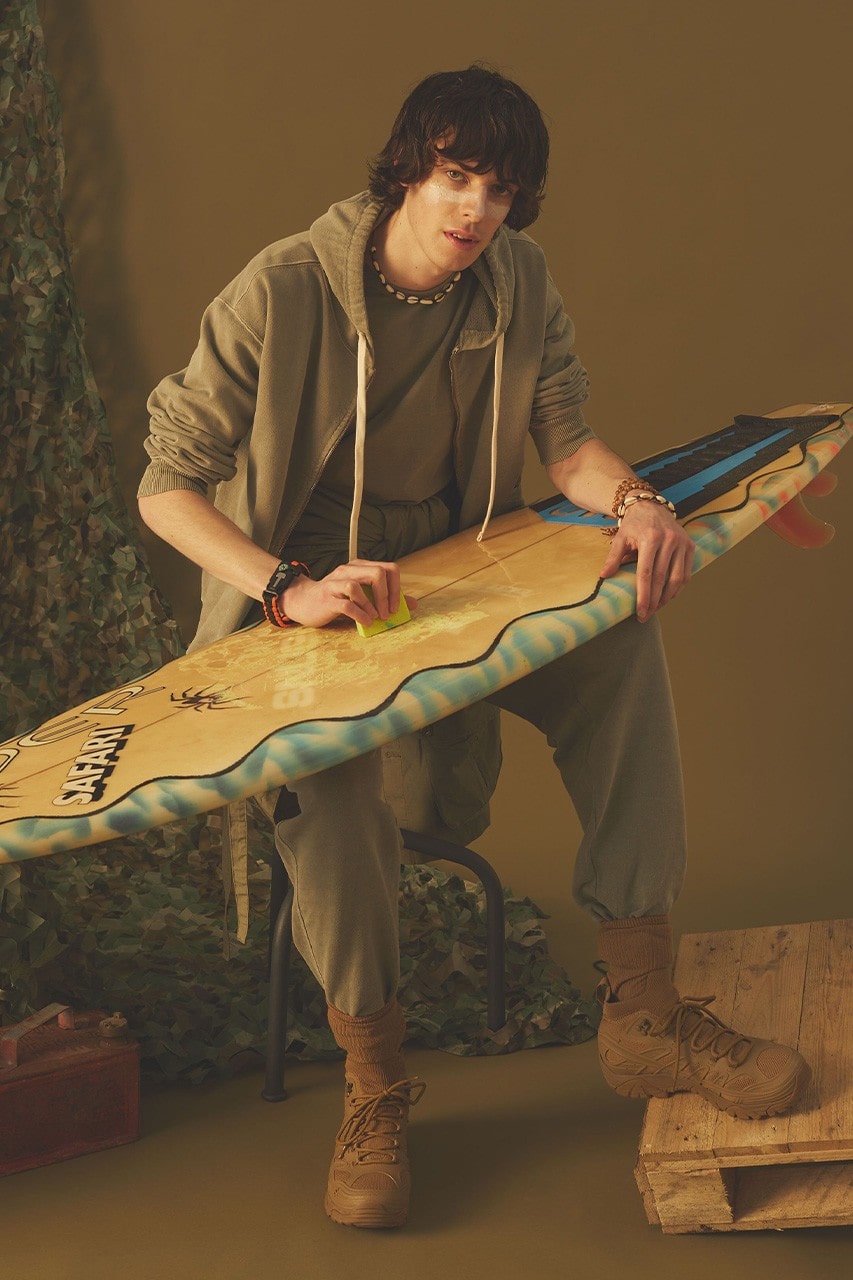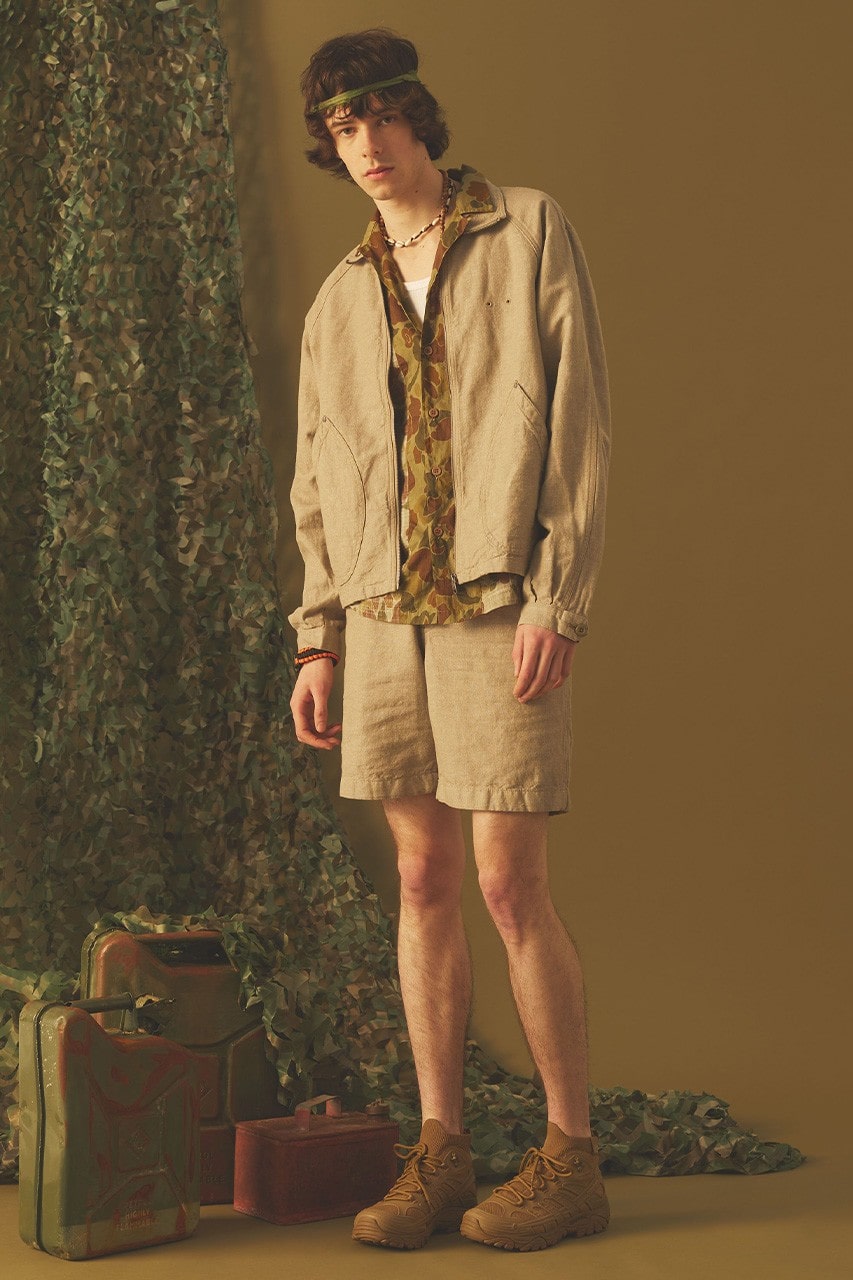 Nigel Cabourn is known for his military-style designs and this collection follows suit with that. His Spring/Summer 2022 collection is inspired by the epochal China Beach Club which hosted thousands of US Troops throughout the Vietnam War. The collection pulls inspiration from this time and shows both beach and military vibes within this collection.
The garments include some classic sportswear such as a cotton jersey. Plus there are military styles such as a Bush Jacket, Dutch Pant, and Bush Shorts. The color story has a new camouflage design that is more geared towards jungle-inspired prints and it features a pop of orange.
The full collection is available on the Cabourn website.