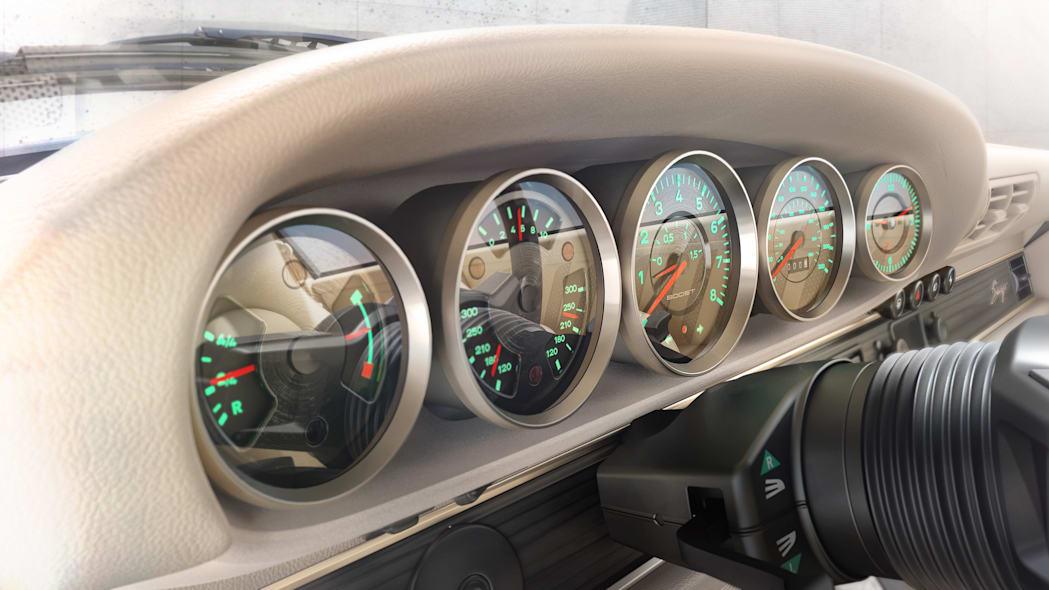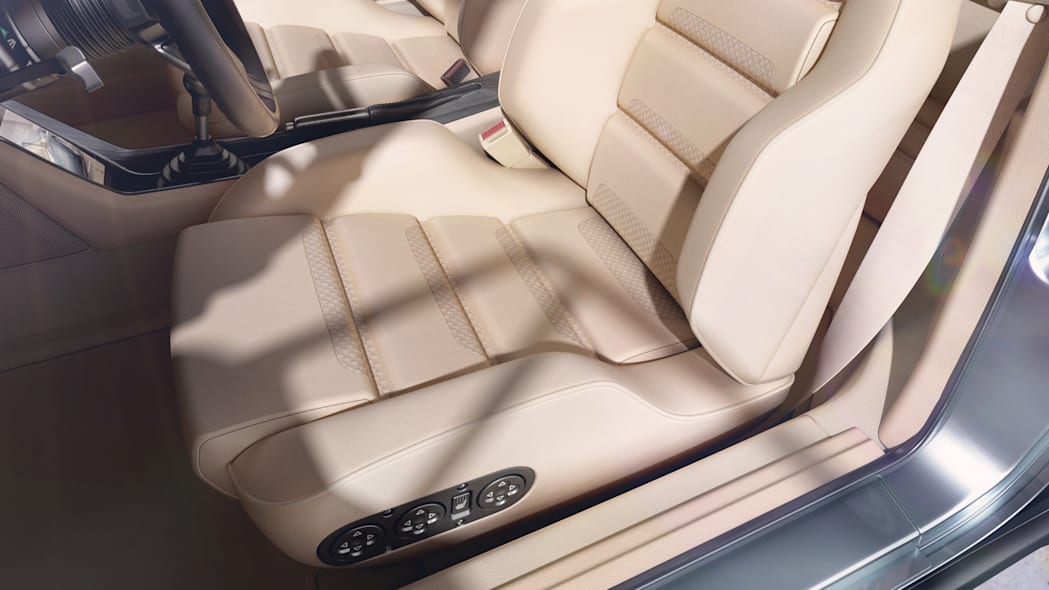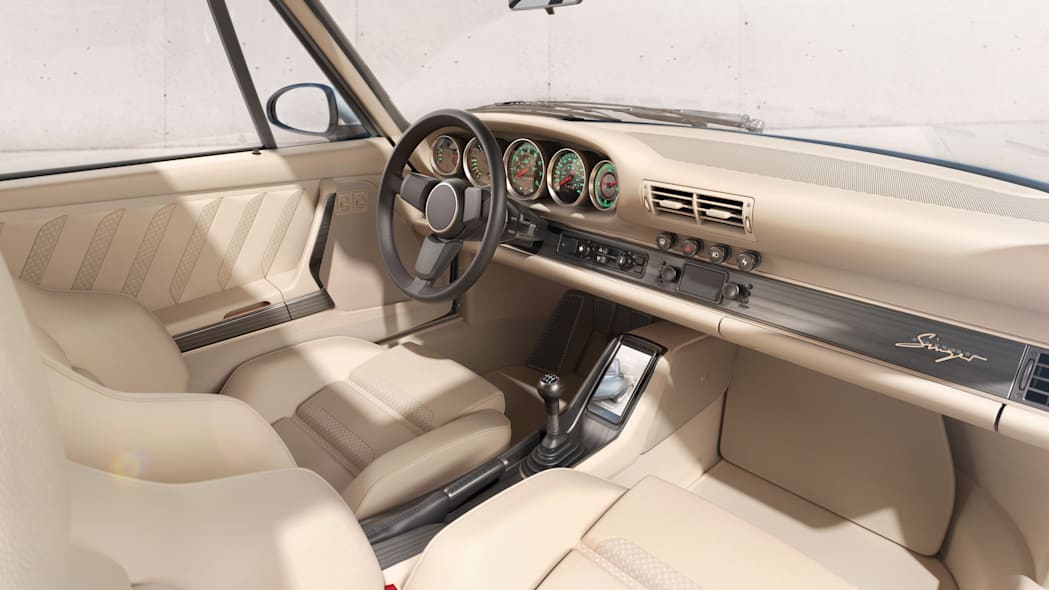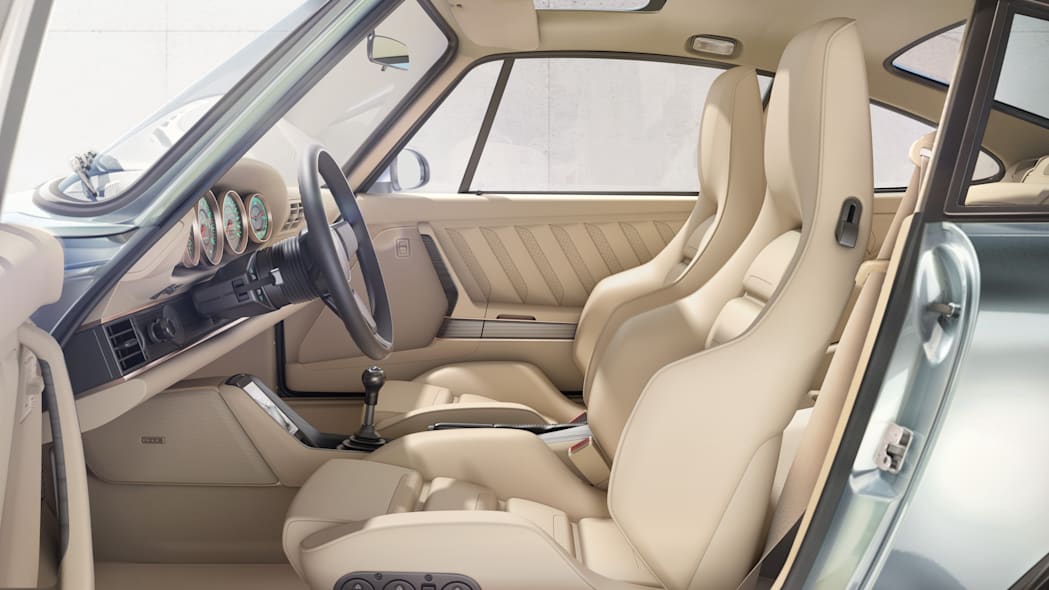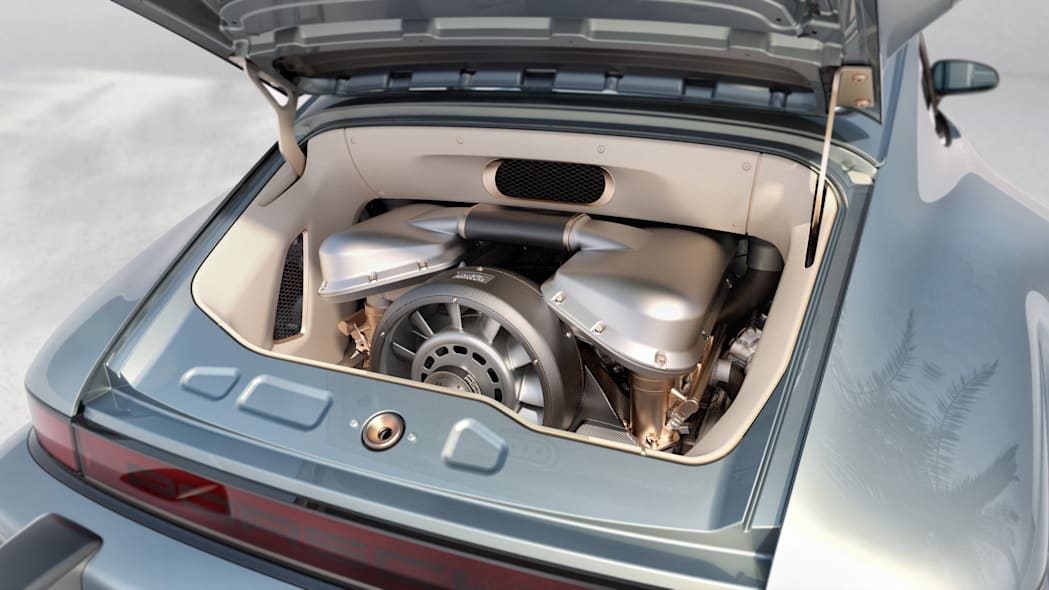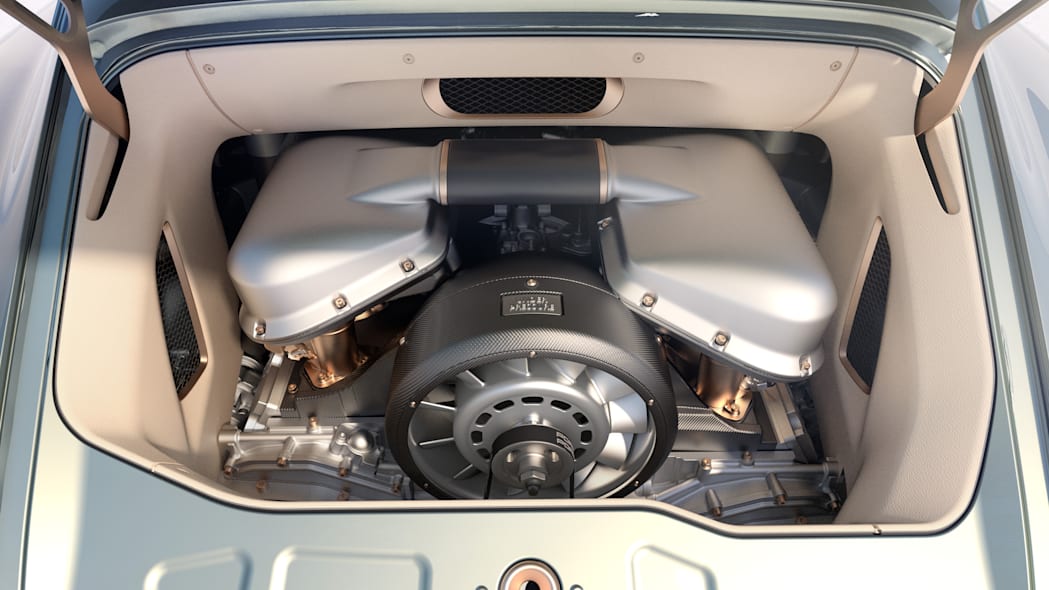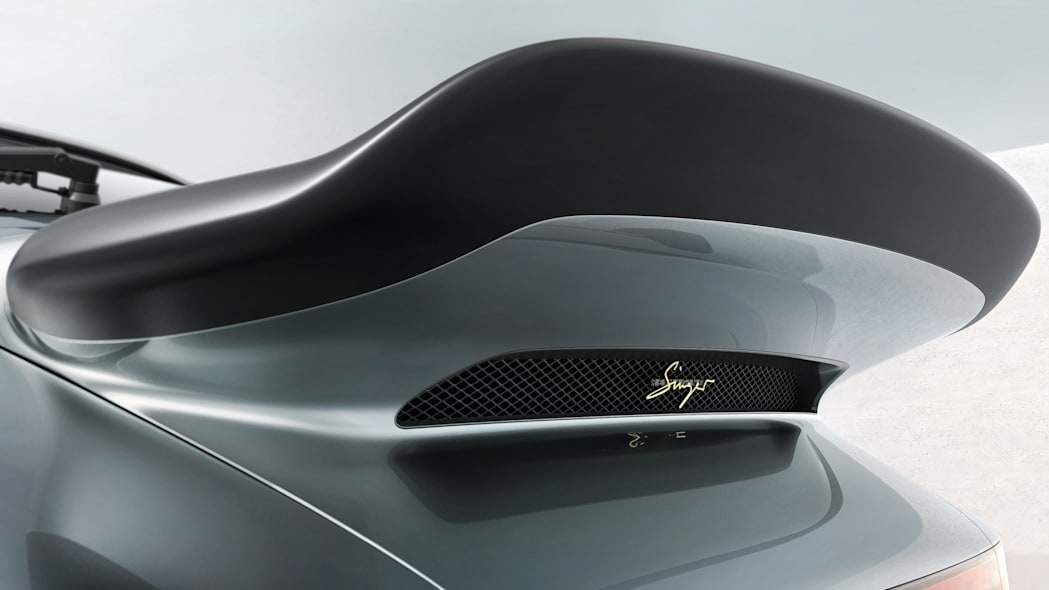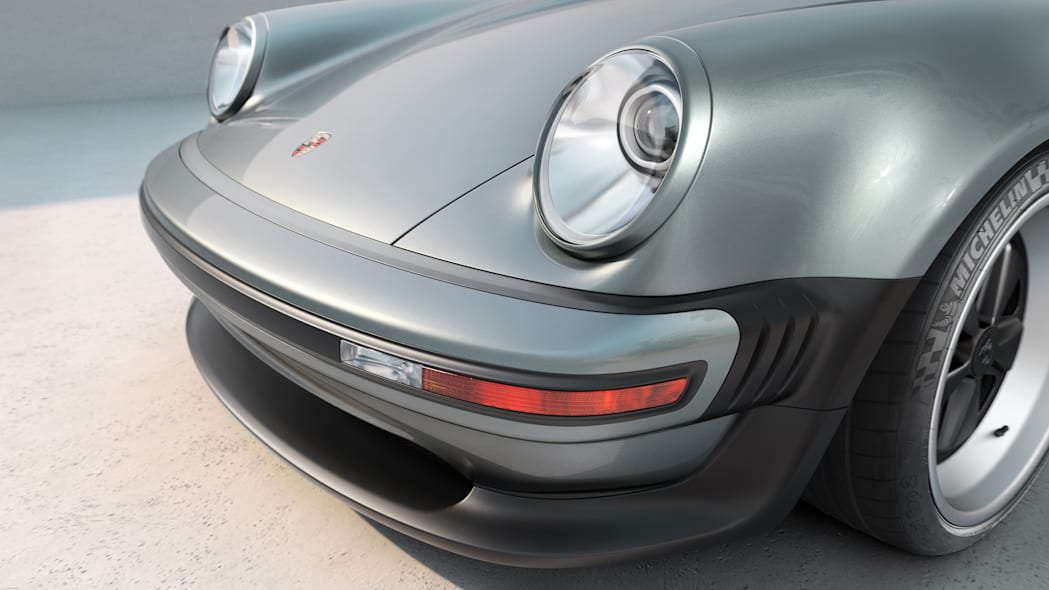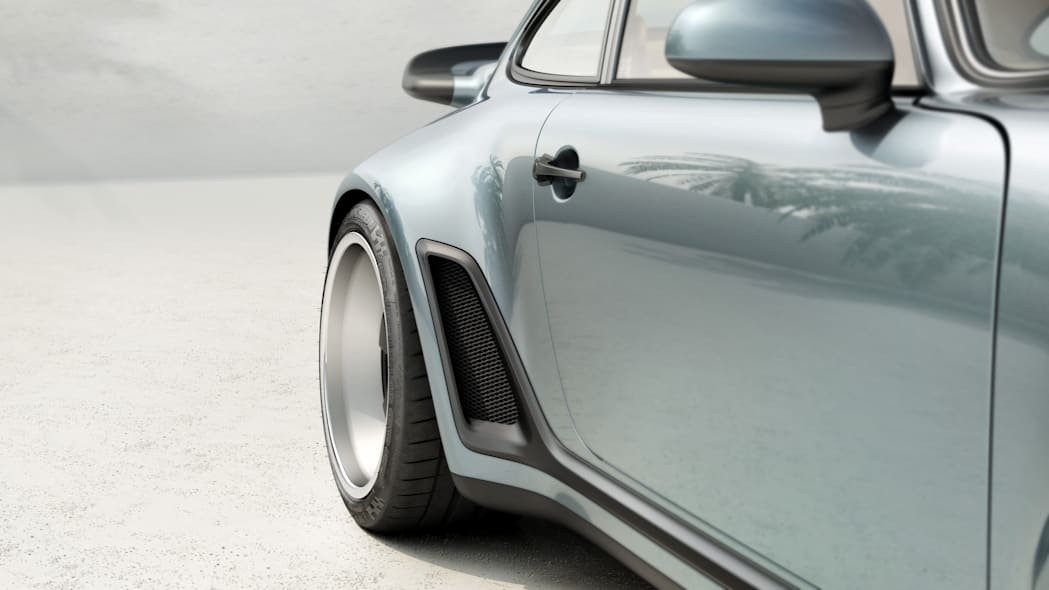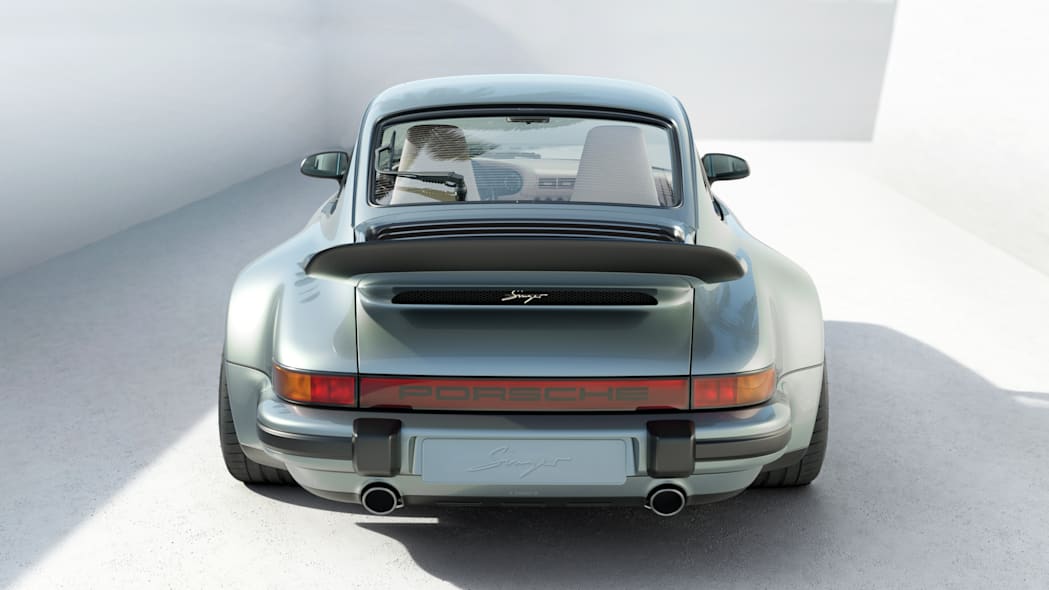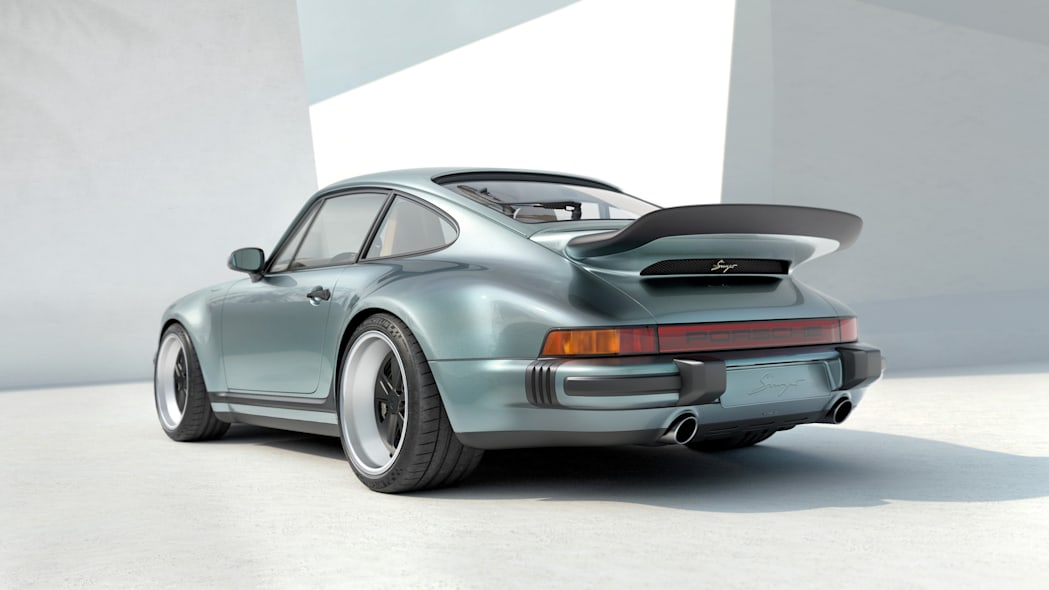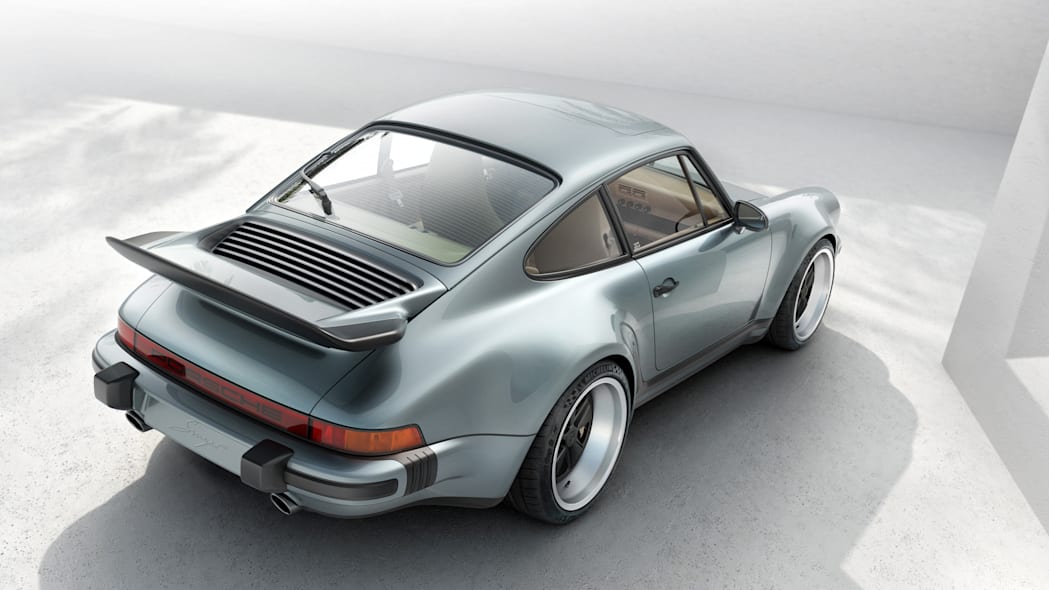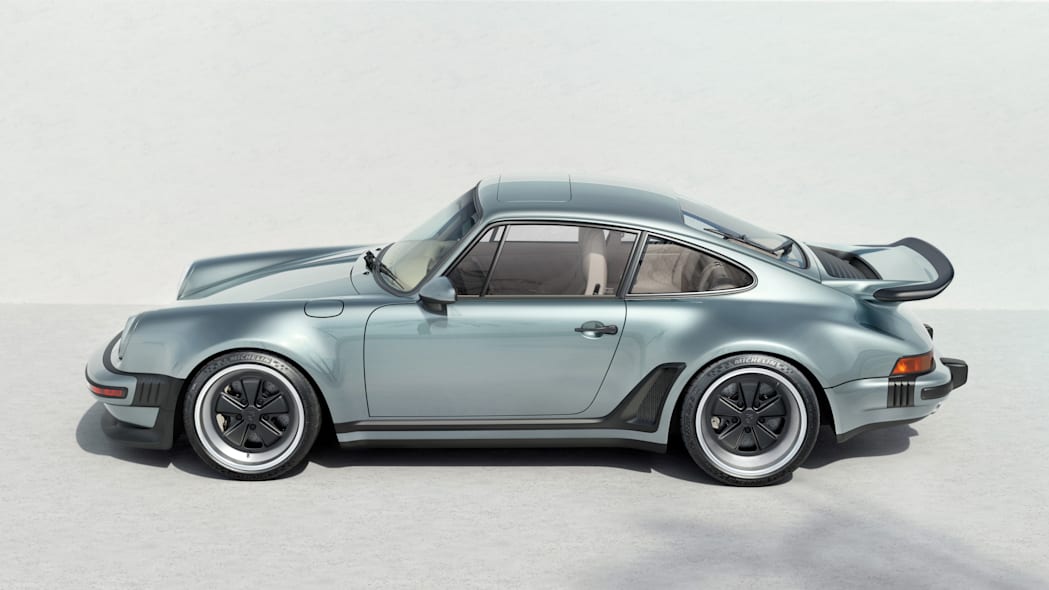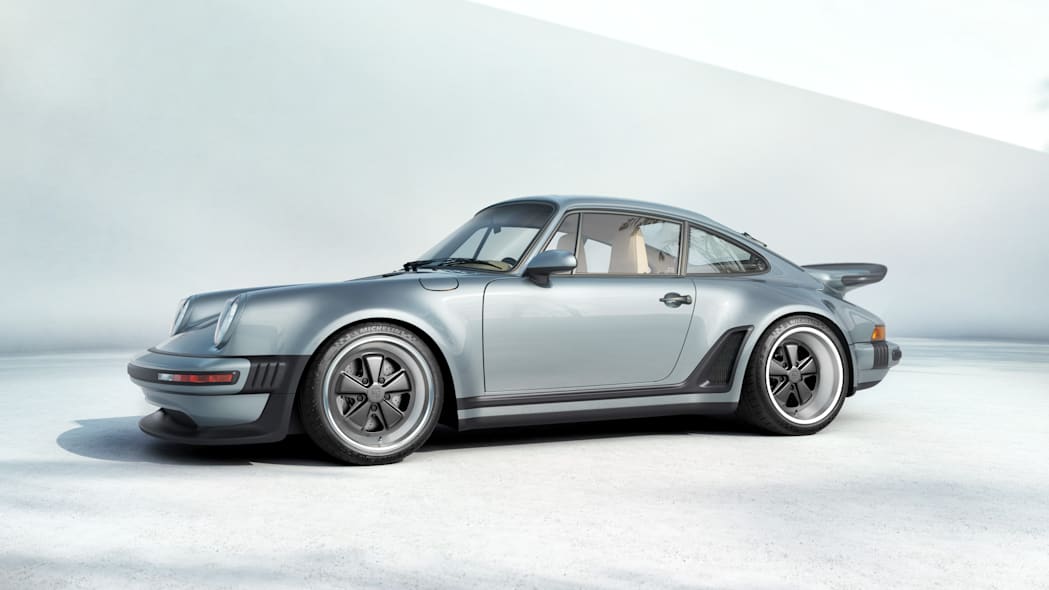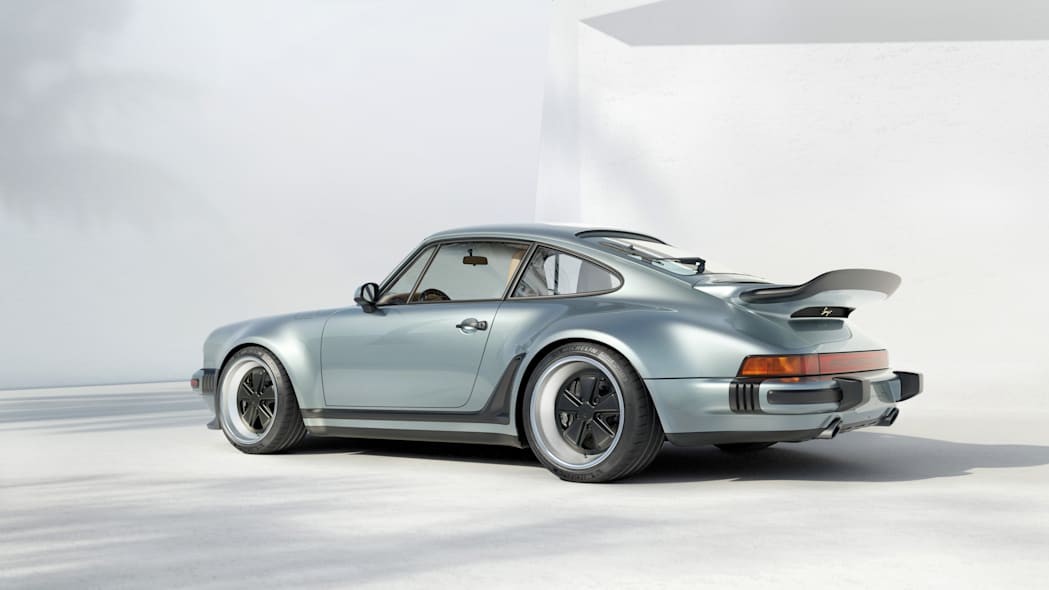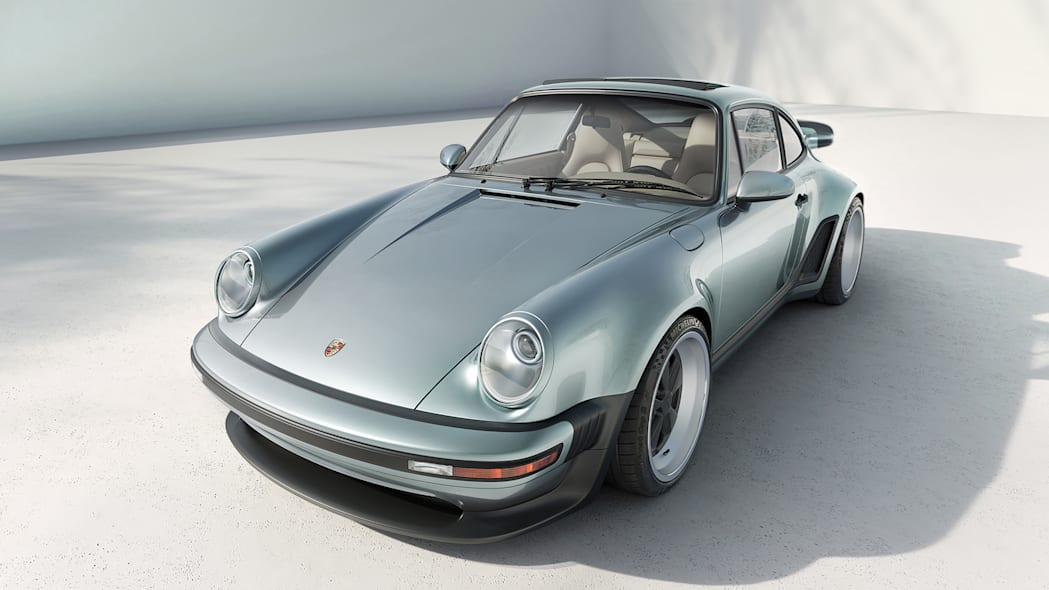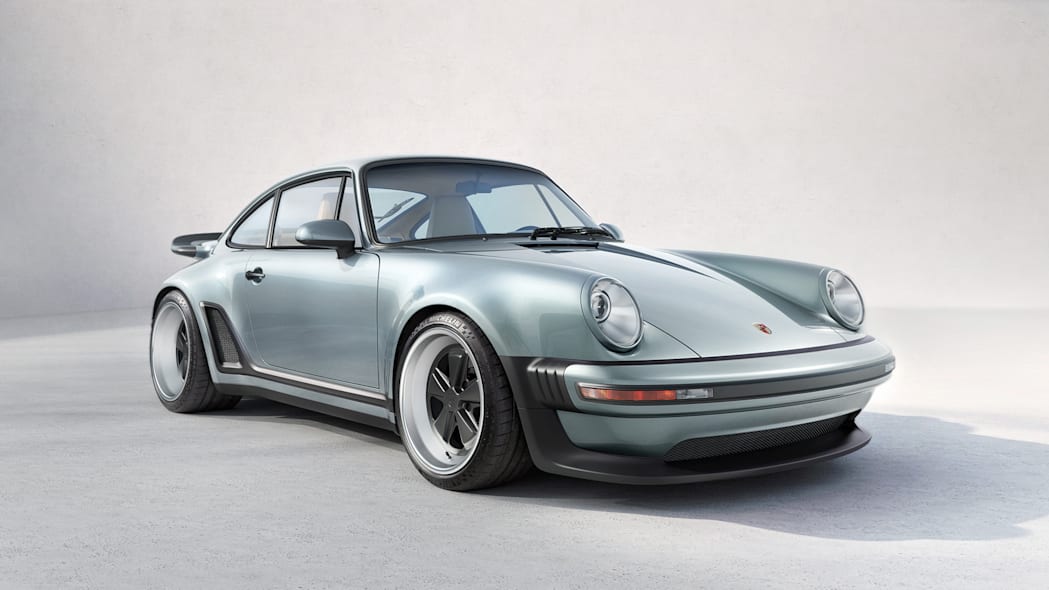 Singer has unveiled the Turbo Study with the Porsche 911 Turbo as its basis. The bodywork of this latest Singer pulls from the iconic 930 Turbo featuring a "new evolution of Mezger" flat-six in an enlarged 3.8-liter form. The base power output is 450 horsepower but customers can tweak the specs even more.
This model has 992 BorgWarner twin turbochargers with an electric wastegate, bespoke air-to-water intercoolers, and a unique shark fin. It comes with a six-speed manual transmission and it will be offered in a rear-wheel drive or all-wheel drive. Traction control and ABS systems are also in this model.
Customers have many options to specify the car they want such as horsepower, damping, and suspension. The body style itself is inspired by the turbo cars that were present in the '70s. The model shown is in Wolf Blue with a Malibu Sand Interior.
Singer doesn't have a price for this model yet, but if you are a client then the company will be happy to spec one out for you to get a price.