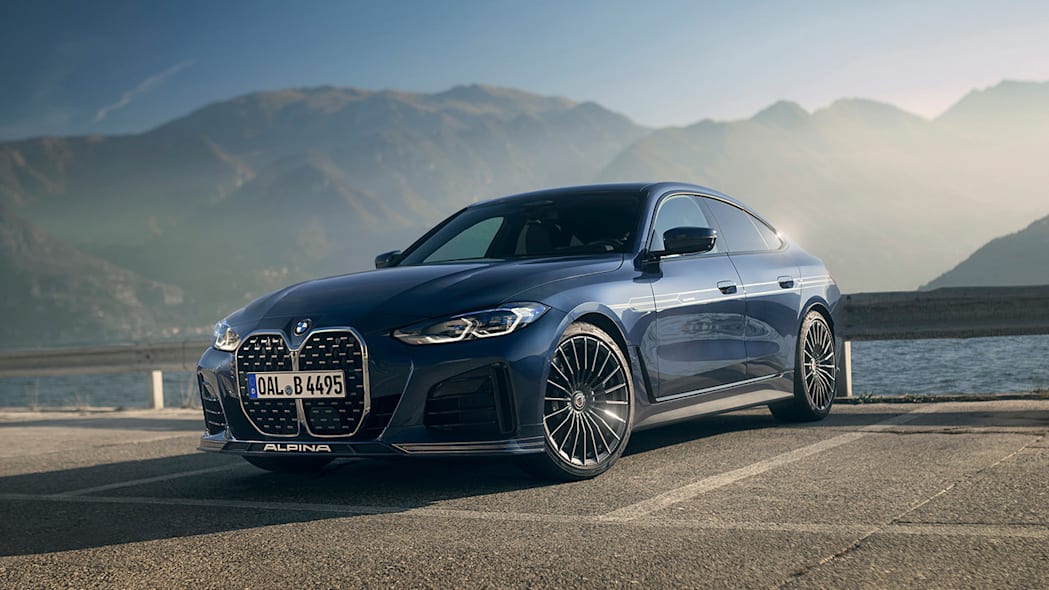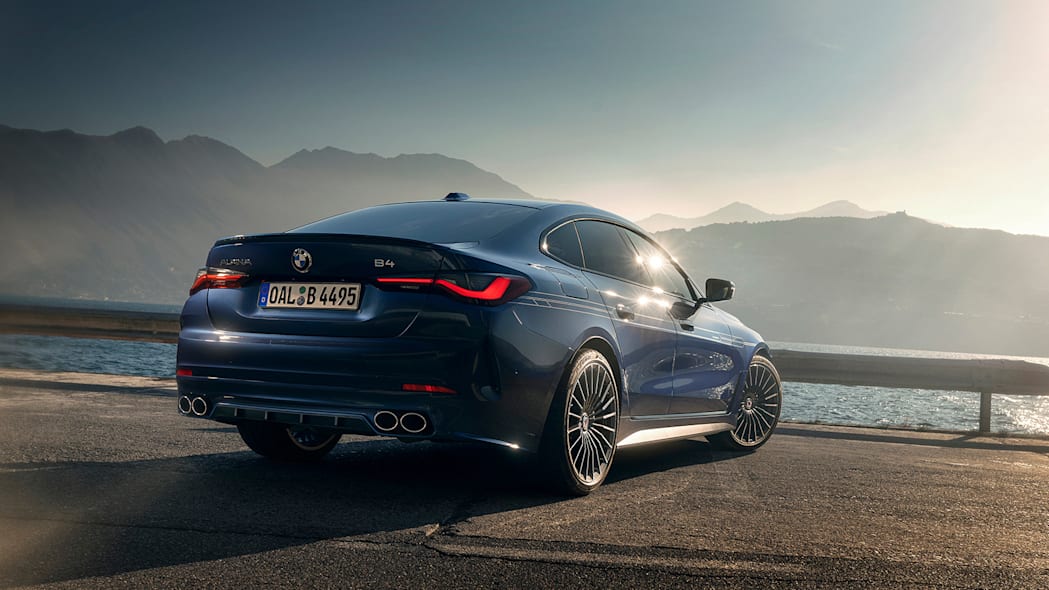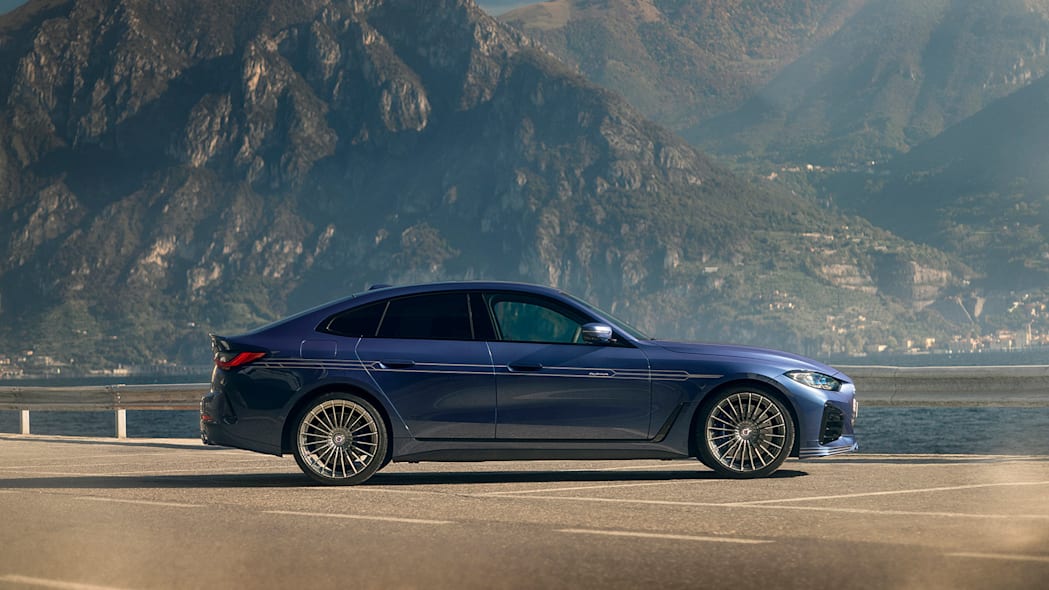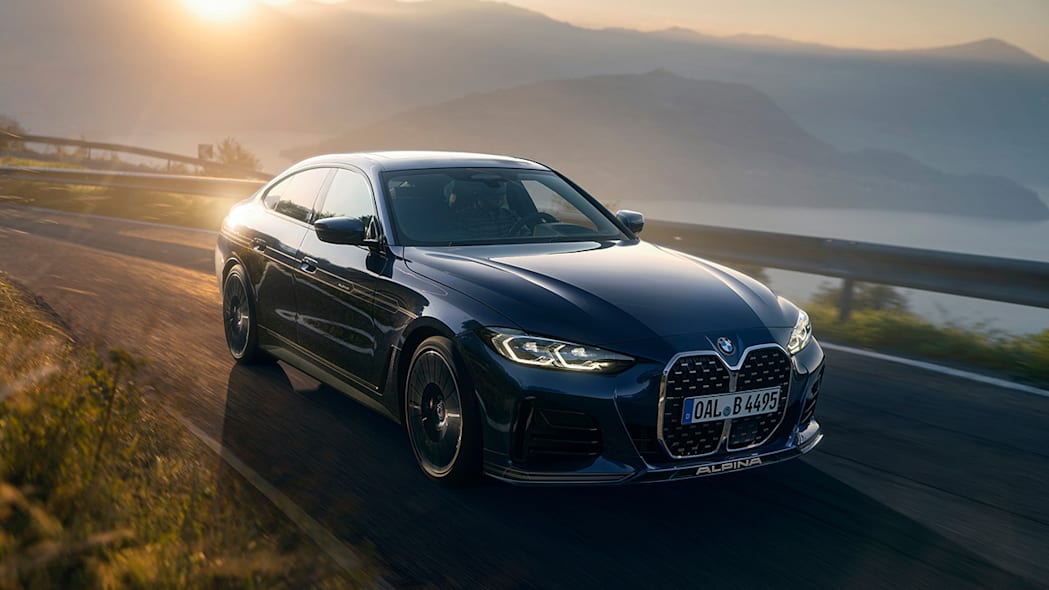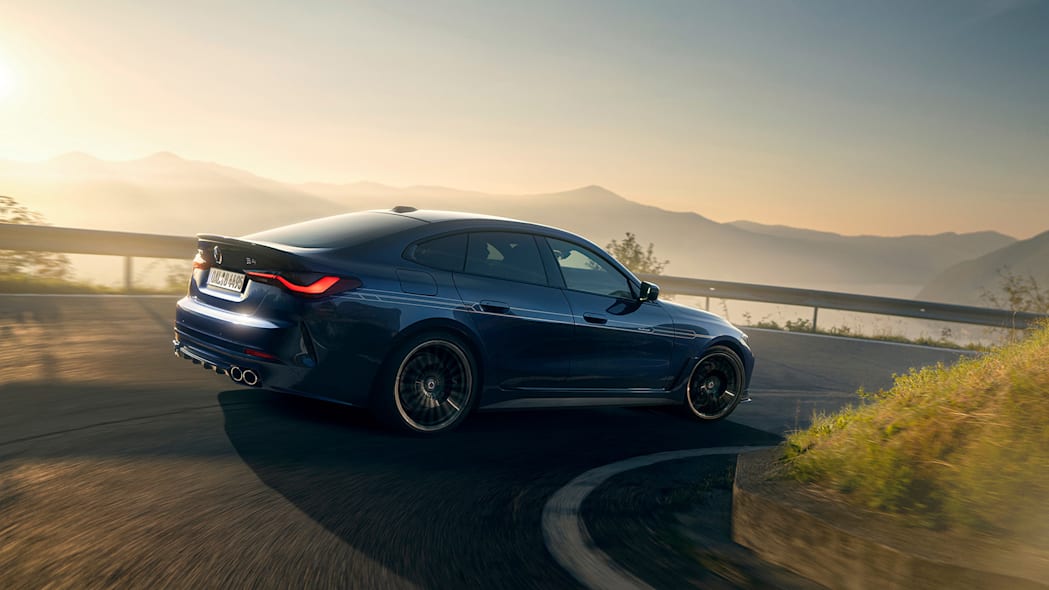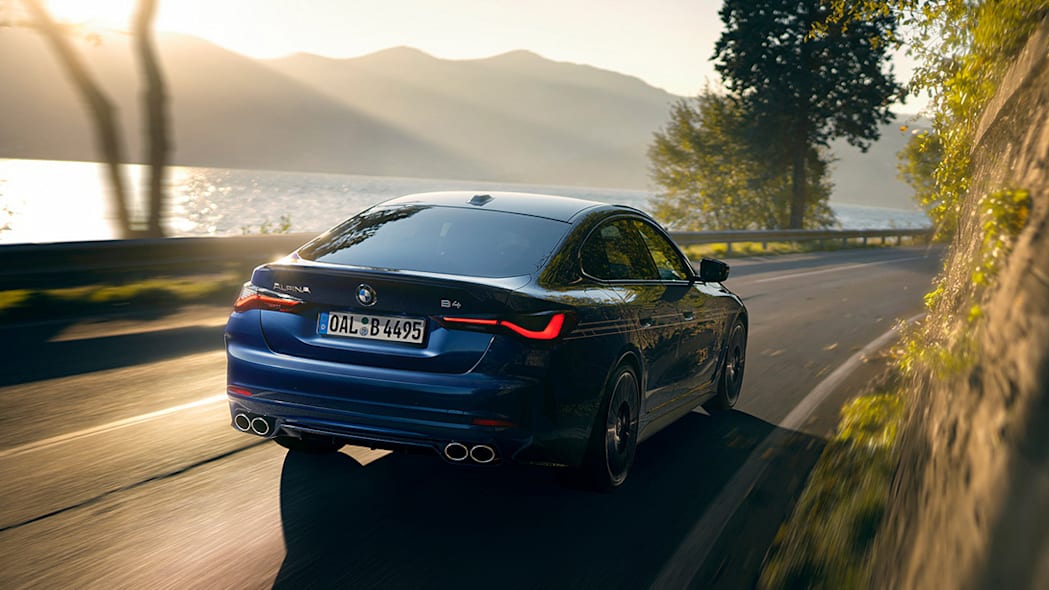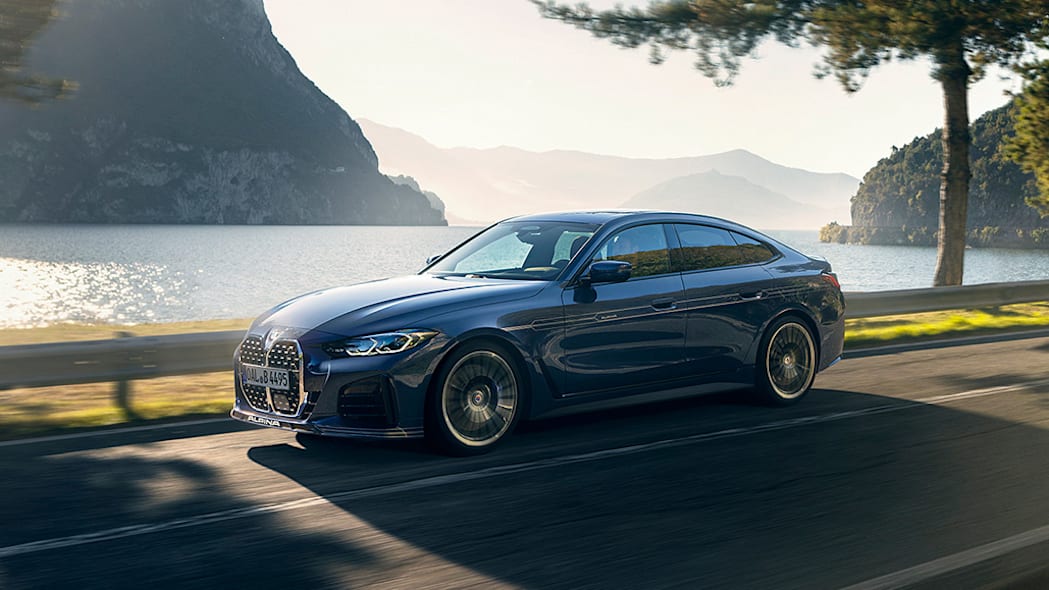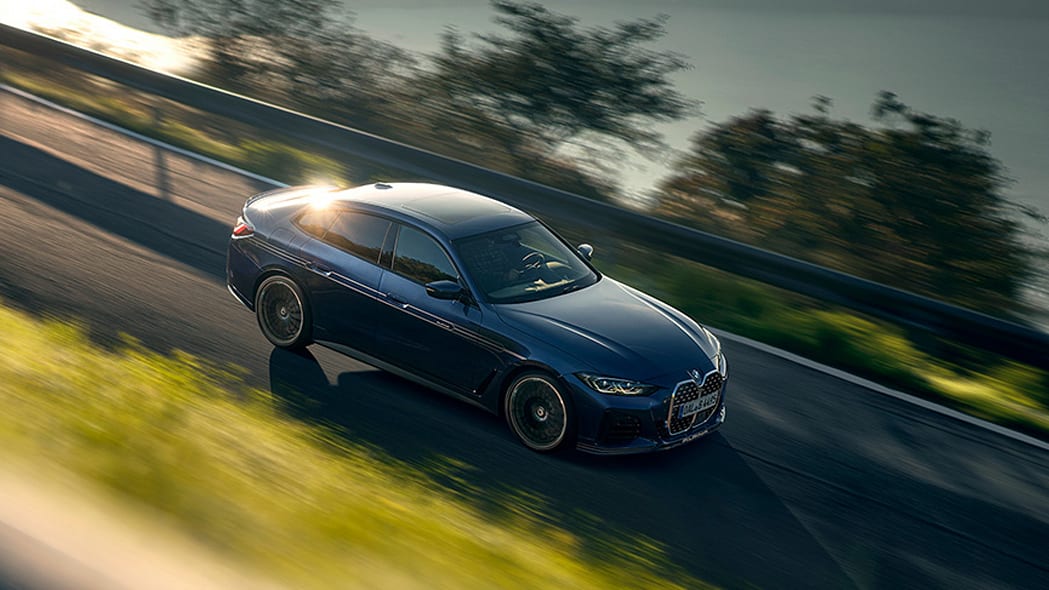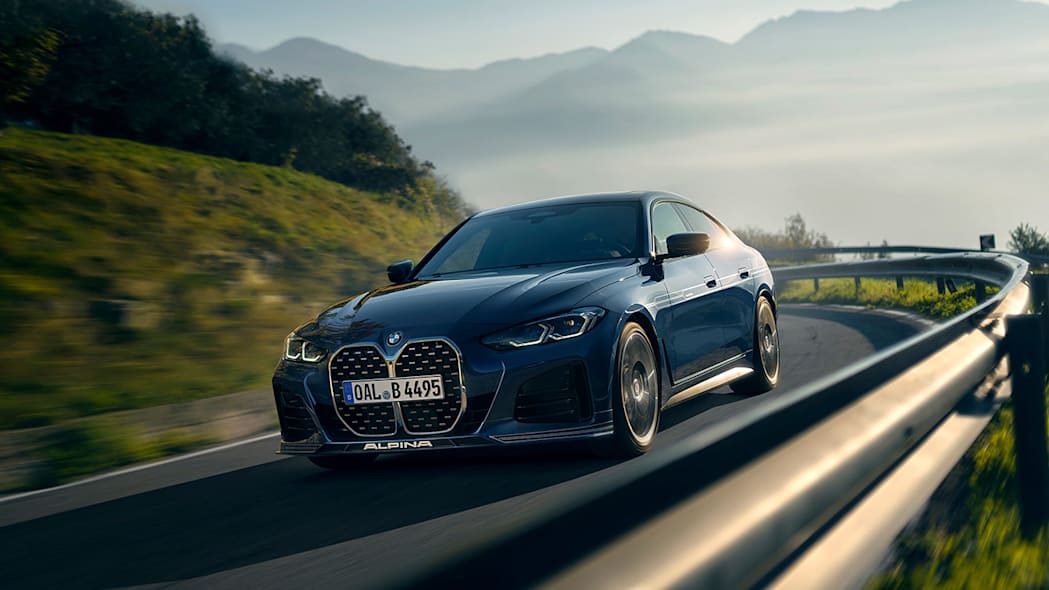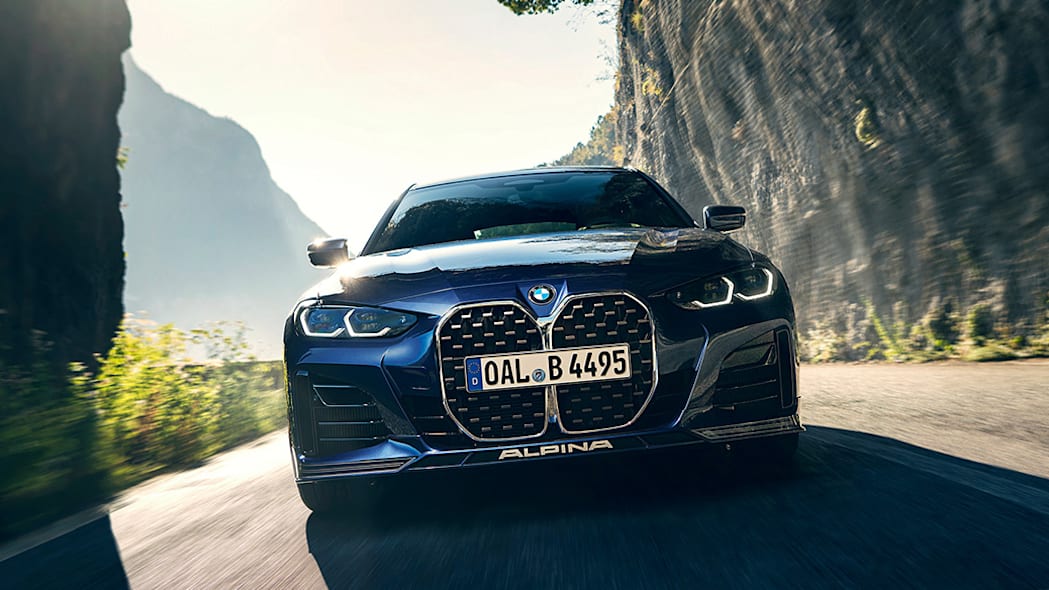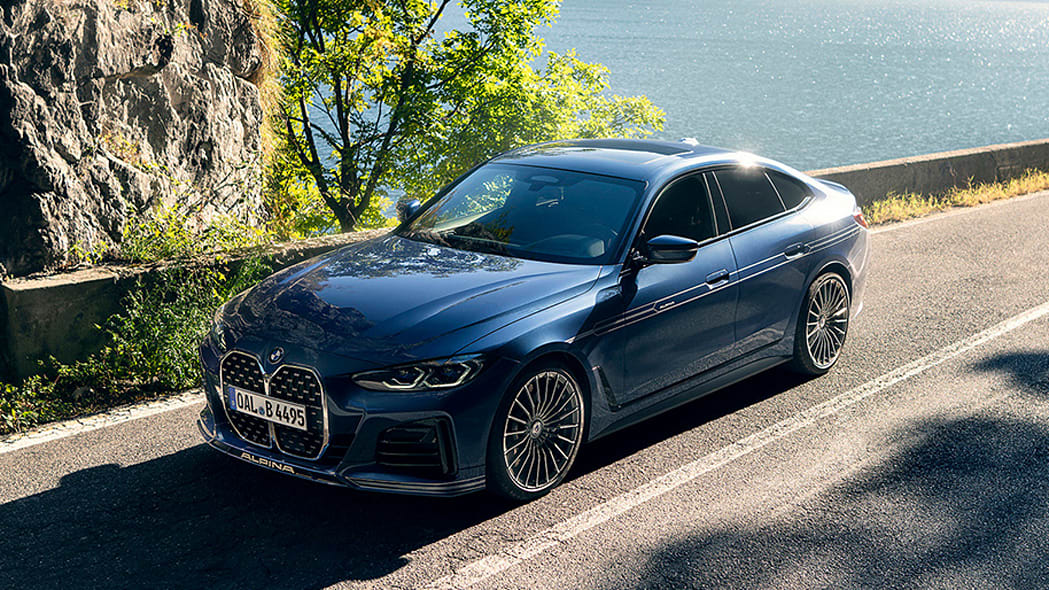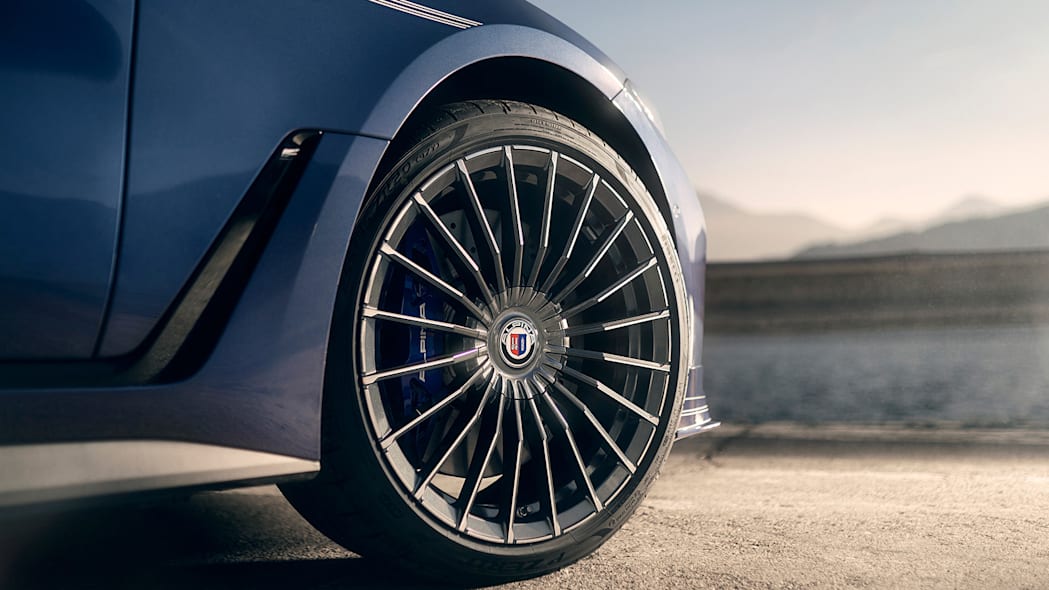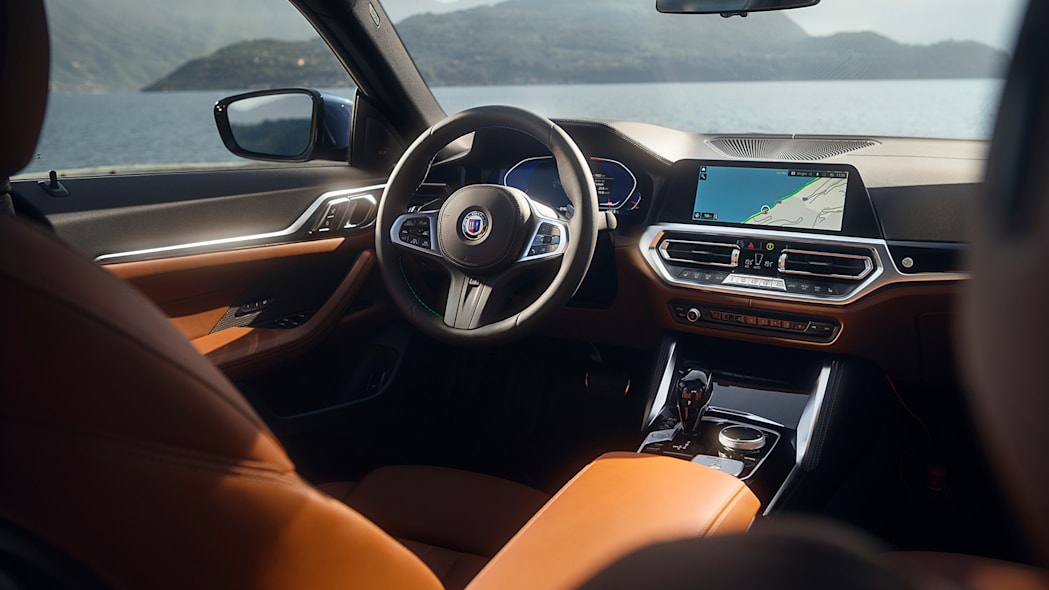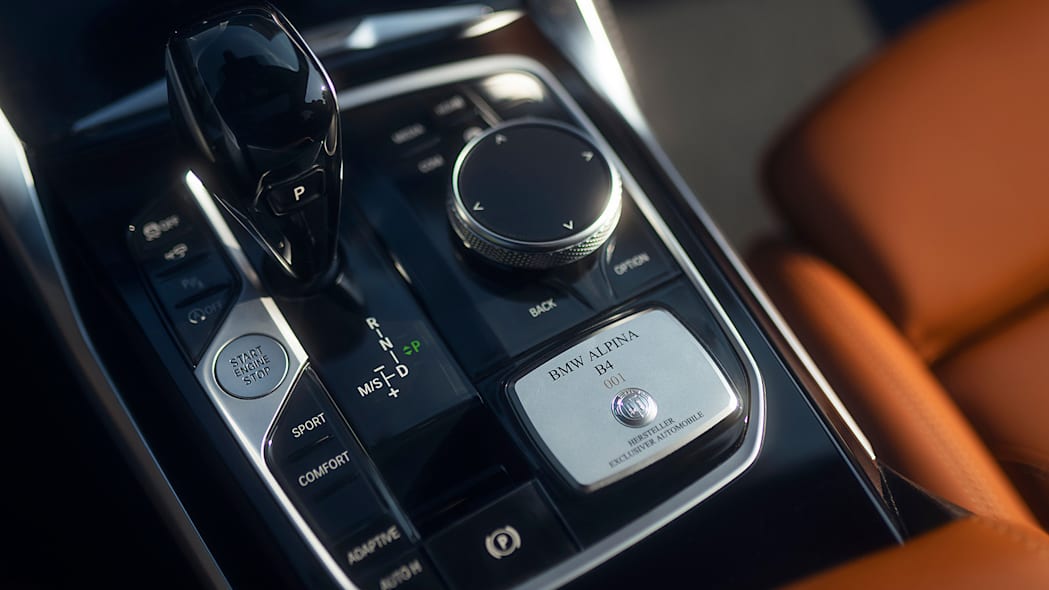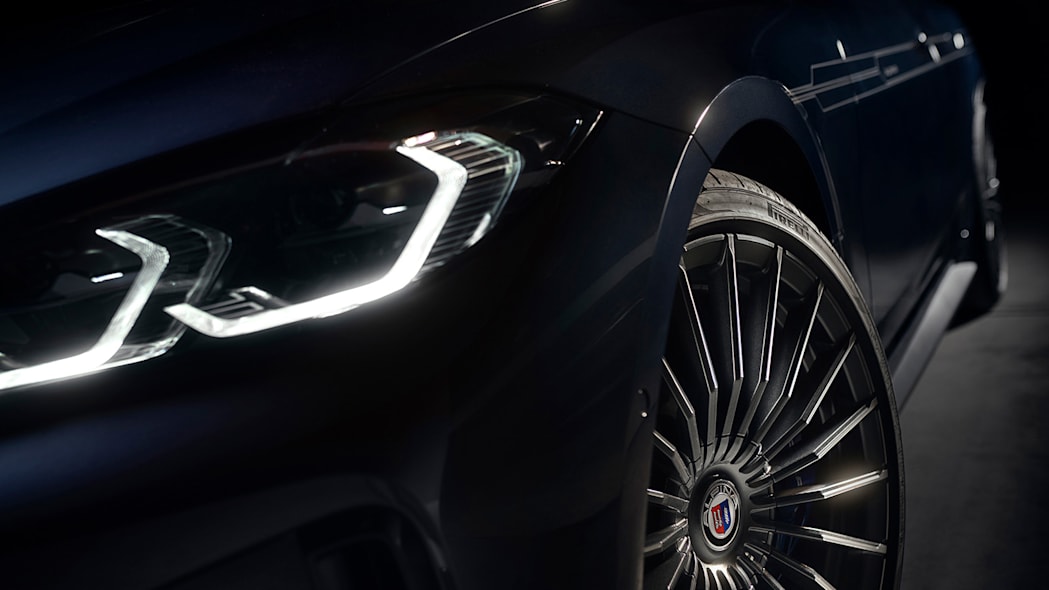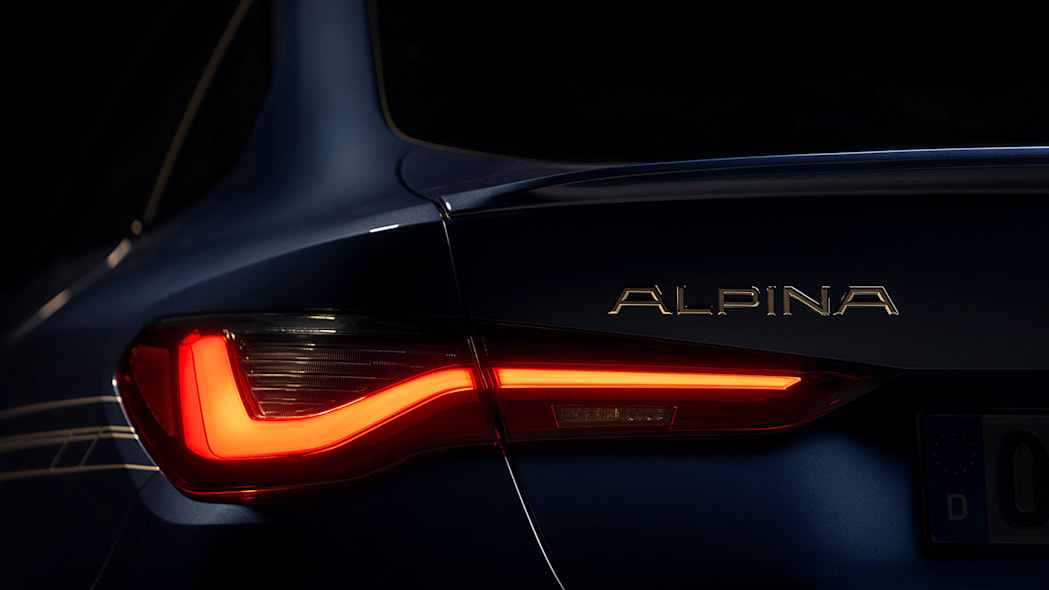 With the 2023 Alpina B4 Gran Coupe, the luxury tuner introduces their rework of the BMW 4 Series Gran Coupe, giving us a luxurious, performance-centric beauty that's delivering more torque than the standard and Competition versions of both the M3 and M4.
The Alpina B4 Gran Coupe can produce a strong 495 horsepower and 538 pound-feet of torque using its 3.0-liter twin-turbo inline-six engine, going from 0 to 62mph in less than four seconds with a top speed of 187mph. It's been fitted with a modified eight-speed automatic transmission with the torque converter and wheel set reinforced to handle the extra torque of its engine. Additionally, the B4 Gran Coupe is all-wheel-drive-only, following the footsteps of M3 and M4 with xDrive all-wheel drive.
Alpina has added front anti-roll bars and adaptive dampers and springs to boost performance and adjusted the front camber to provide better handling as well. Moreover, the vehicle has been fitted with turbochargers, a larger intercooler, and a new intake duct – an Alpina stainless steel exhaust system with the traditional quad exhaust protruding from the back.
The B4 Gran Coupe's steering system is re-tuned to offer a single comfort and two sports modes. It sits on Alpina's iconic wheels, 20-inch and 20-spoke forged wheels weighing only 26 pounds each, wrapped in Pirelli P Zero performance tires adapted specifically for the B4 and bearing the "ALP" code on the sidewall. It provides a balance of ride comfort and dynamic capabilities.
Other highlights include a unique Alpina-branded front spoiler, rear spoiler, and a special rear diffuser. It also has an upgraded brake package with 15.6-inch rotors found at the front axle and 13.6 inches at the rear. For an extra charge, carbon-ceramic brakes are offered.
Talking about the exteriors, it is presented in Alpina's usual blue and green options. However, clients have a choice from a wide range of normal BMW and BMW Individual paint finishes.
On the other hand, its interiors feature Alpina's usual modifications with the BMW branding replaced with Alpina branding throughout. Its steering wheel is covered in Lavalina leather – but there is an option to upgrade all the leather covering the seats to Lavalina in any color. Each car displays its specific build number with the Alpina production plaque in the center console.
The reveal of the B4 Gran Coupe follows the announcement of BMW Group acquiring the Alpina brand. A spokesperson has revealed there are no plans to bring the vehicle to the US. Prices have not been announced. Find more information through Alpina.