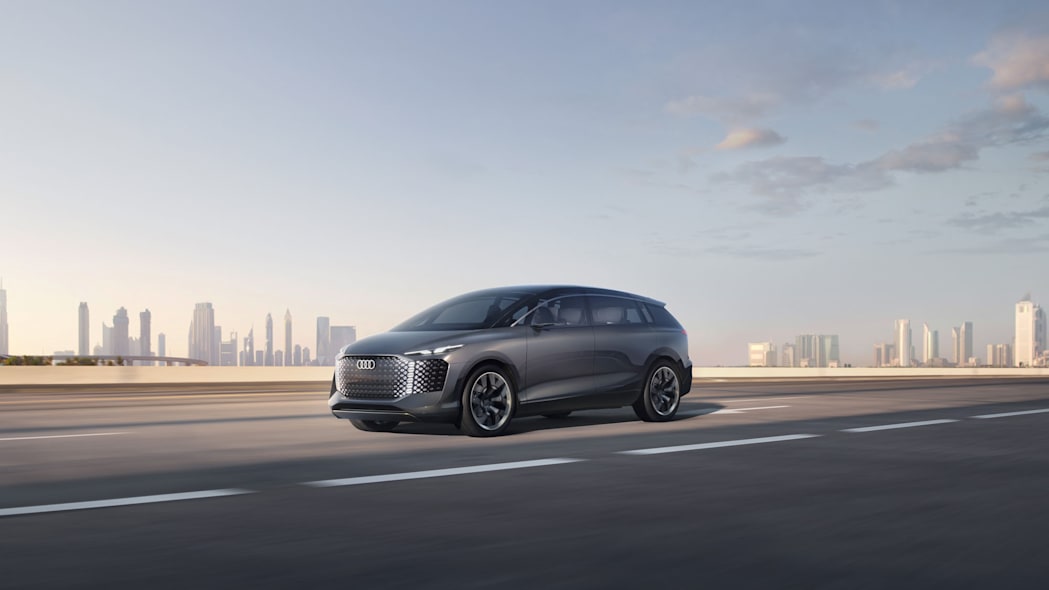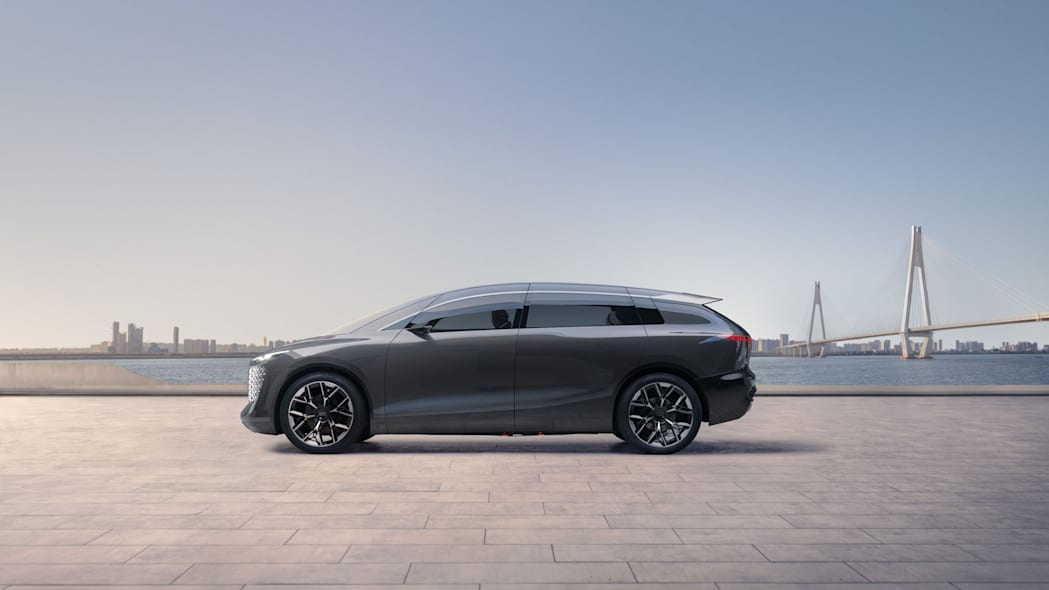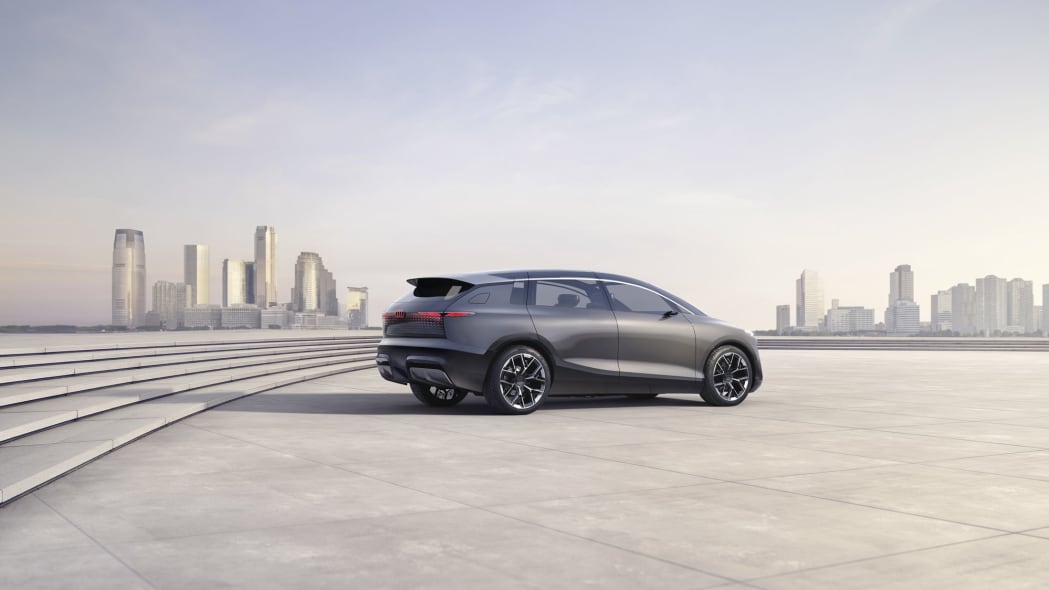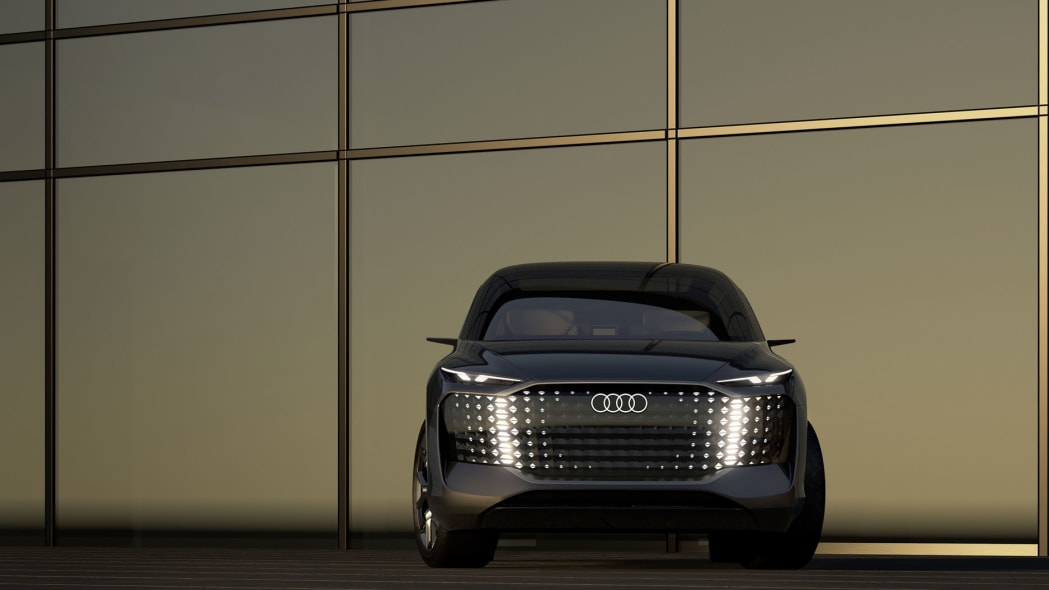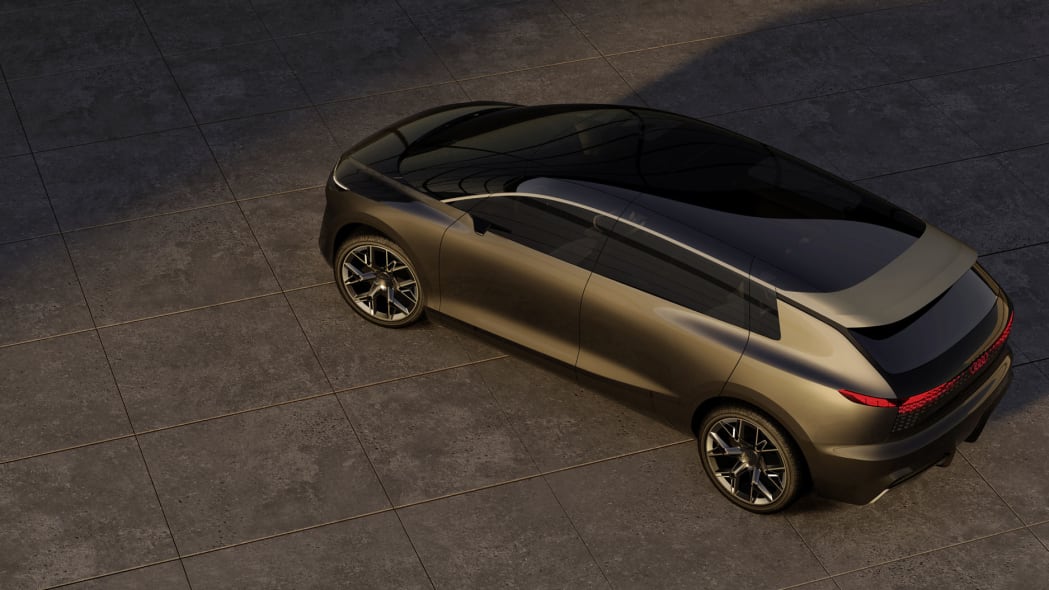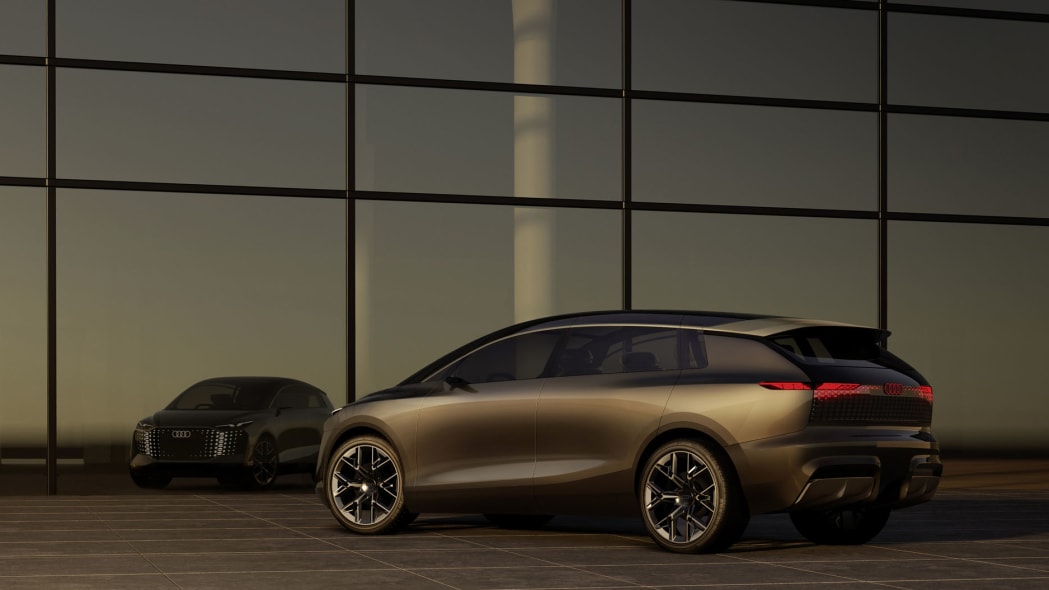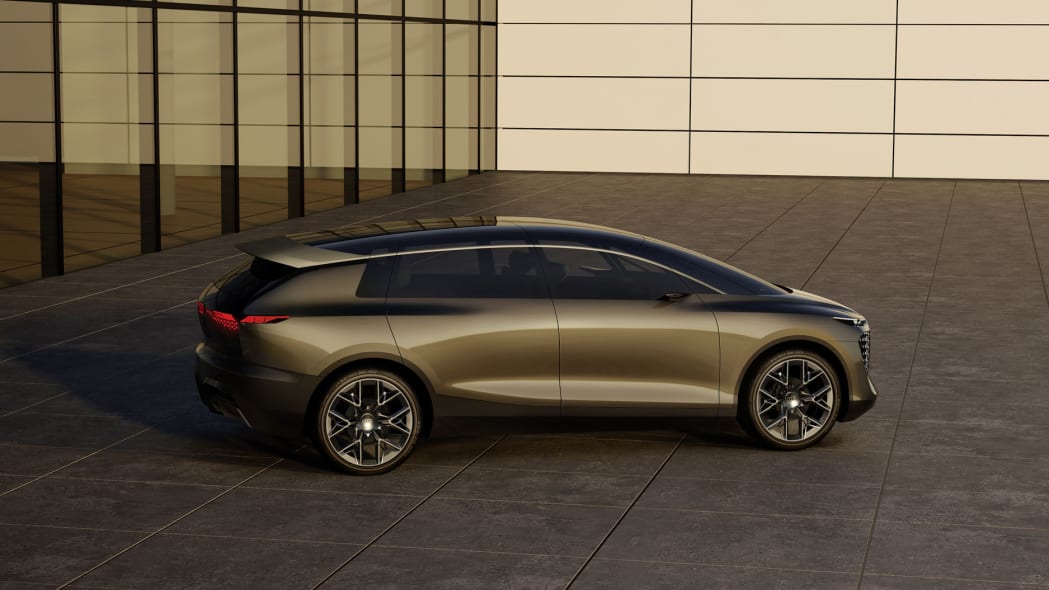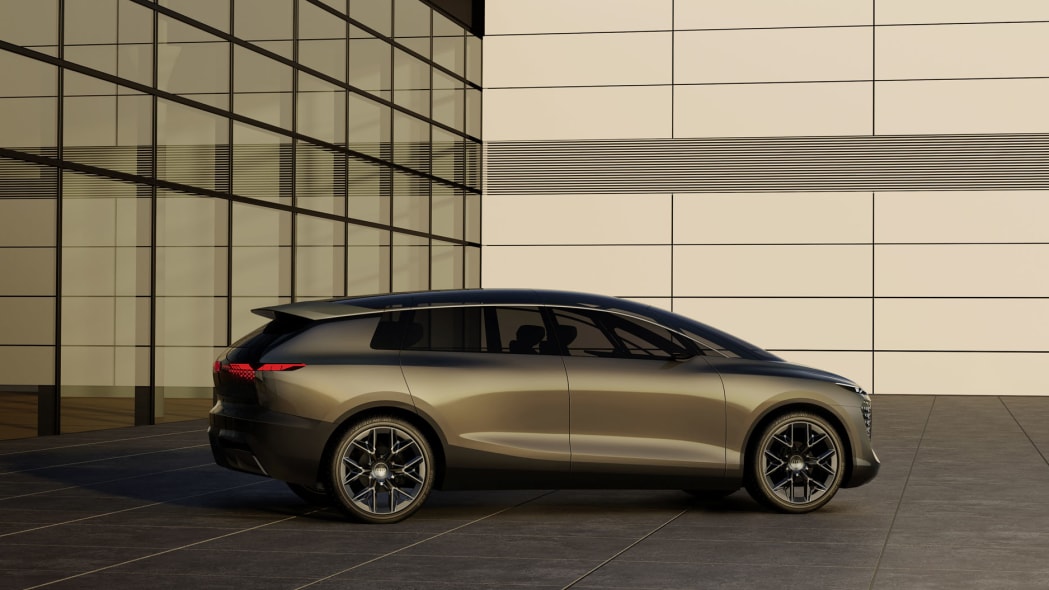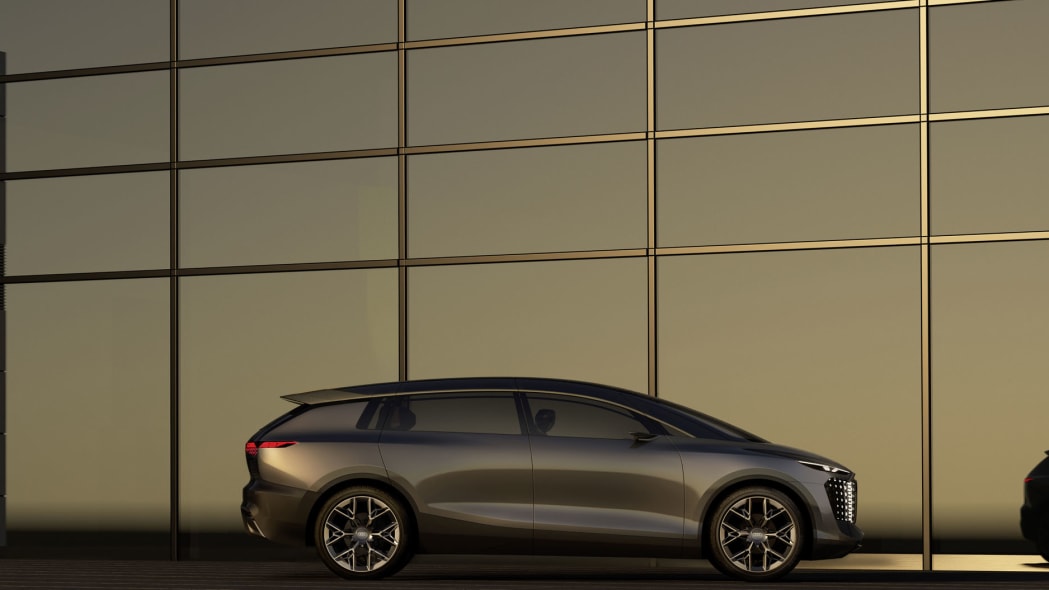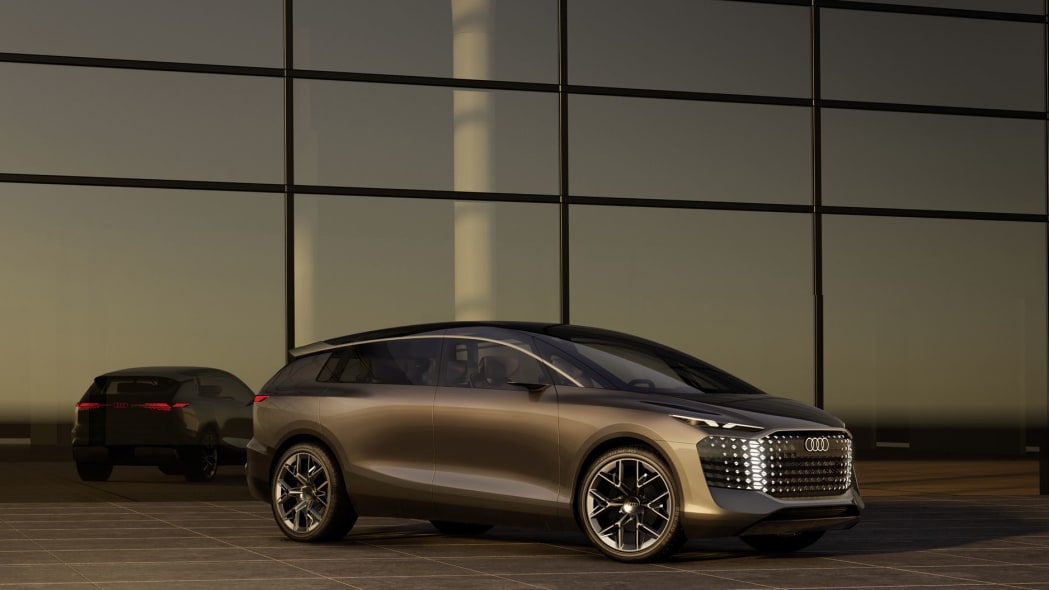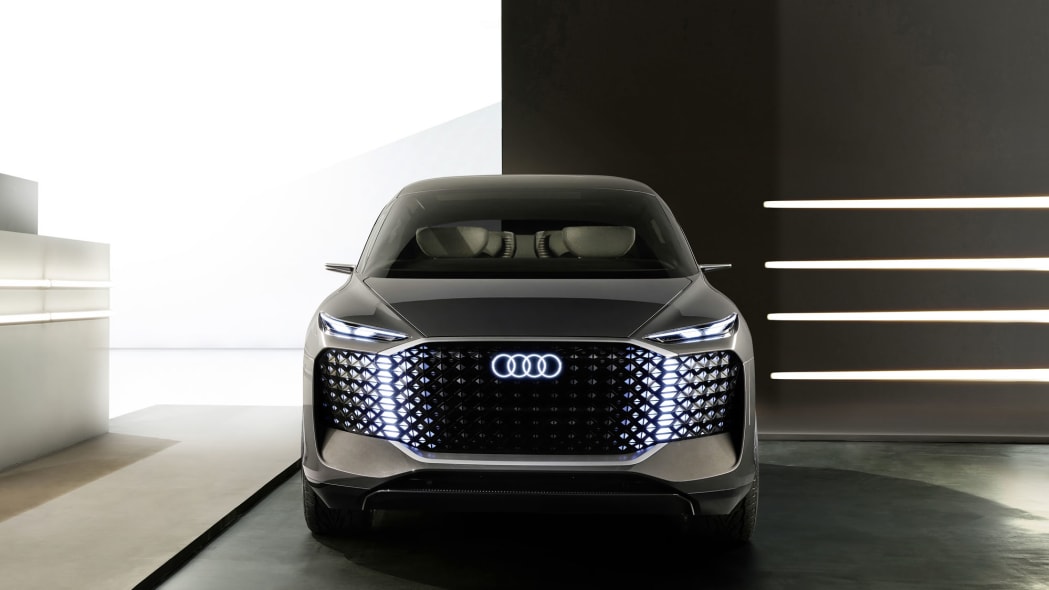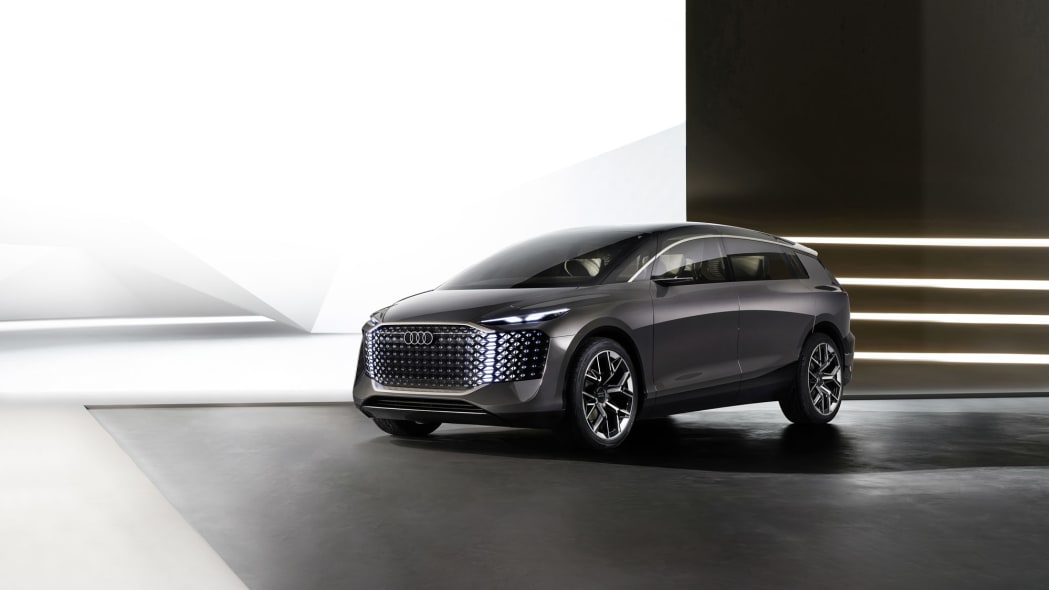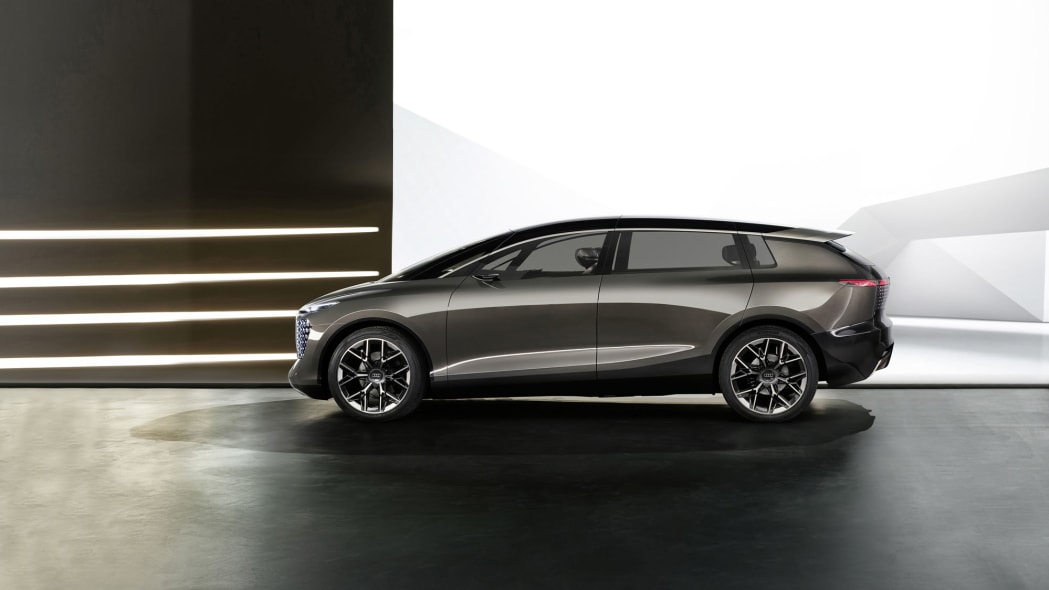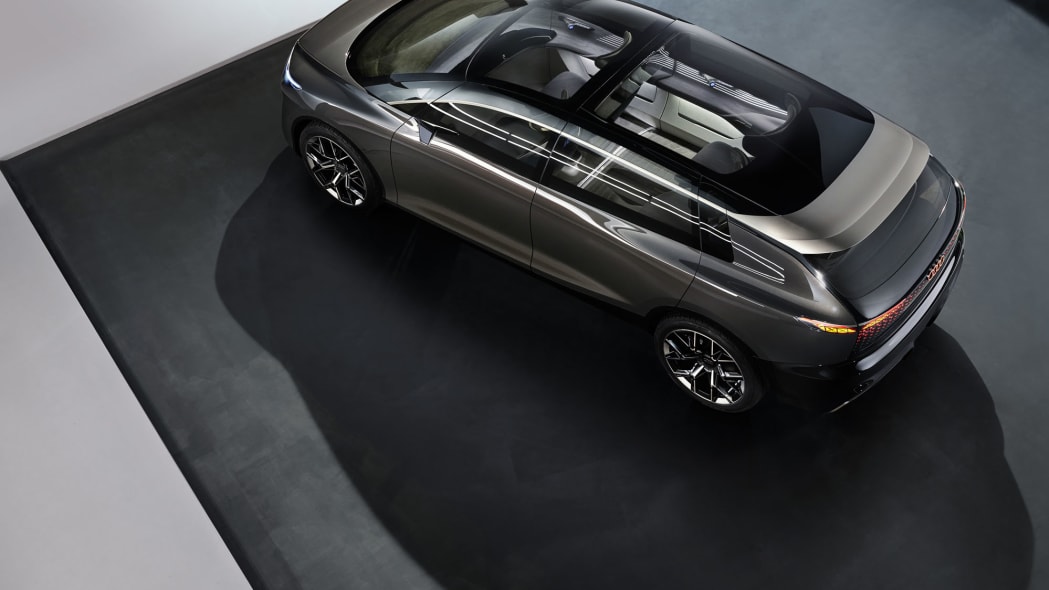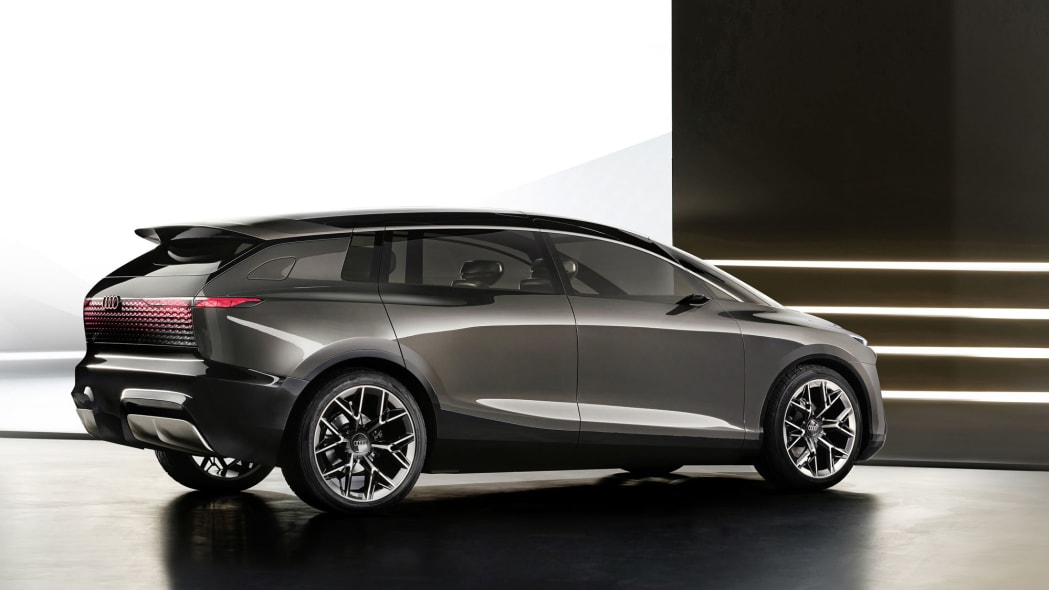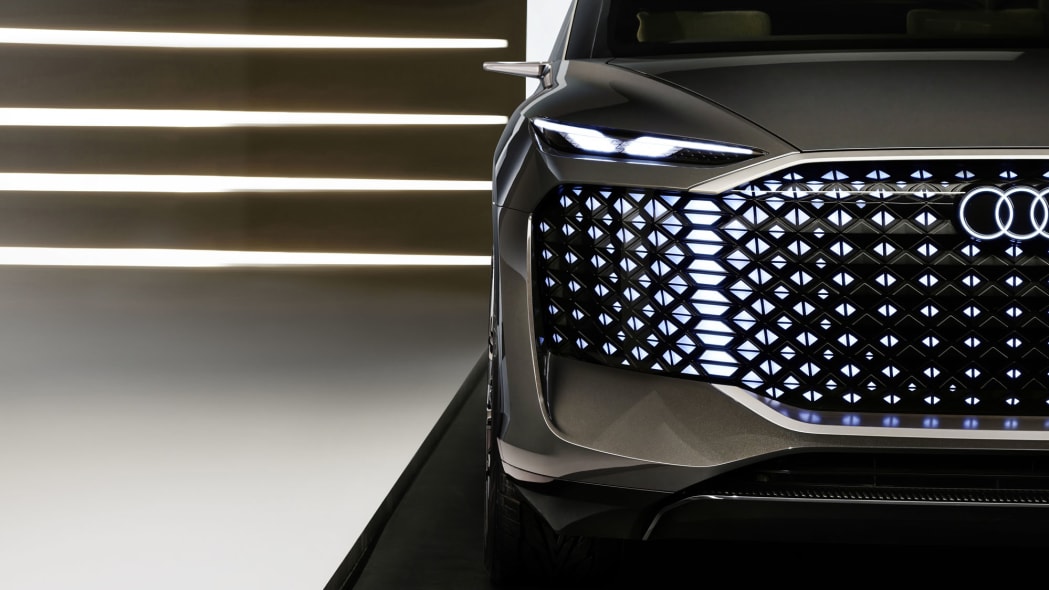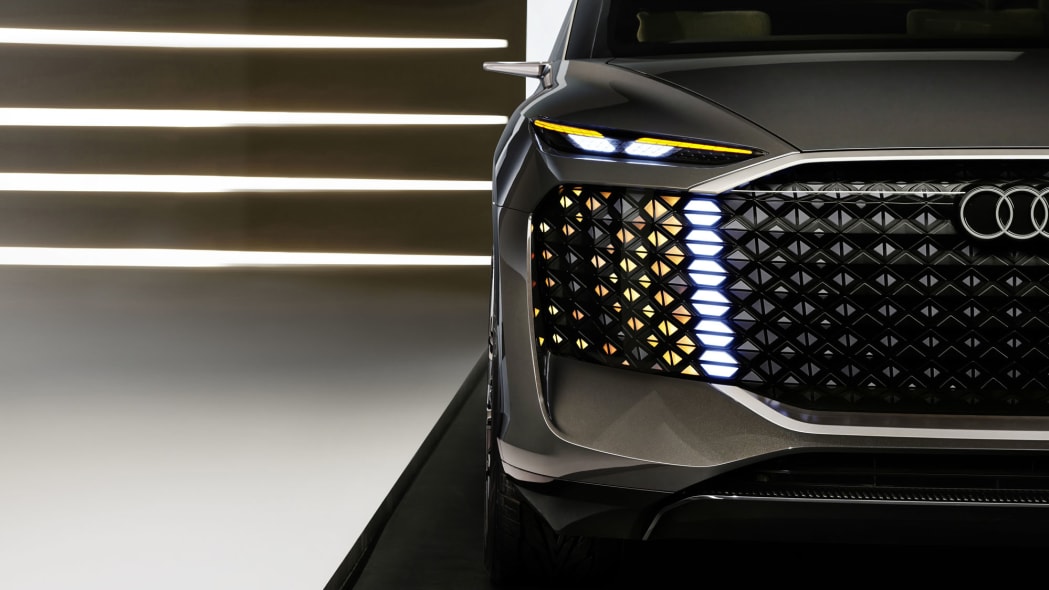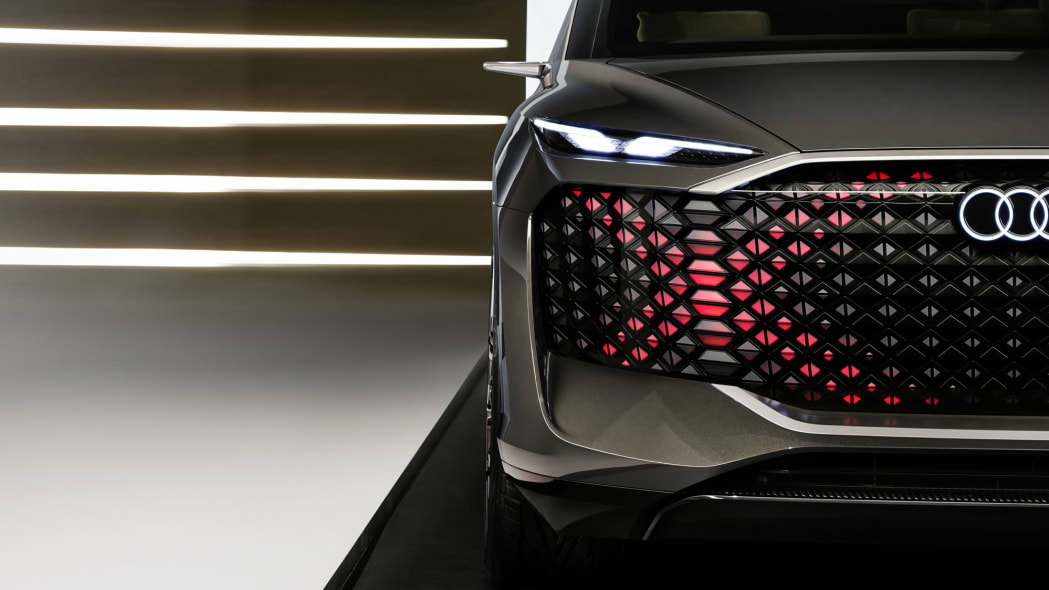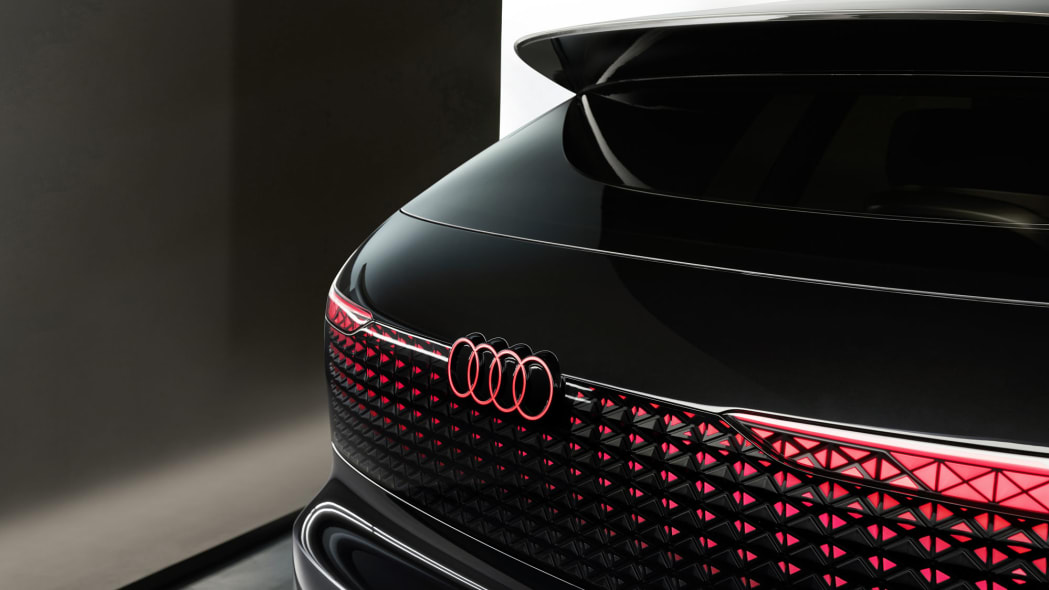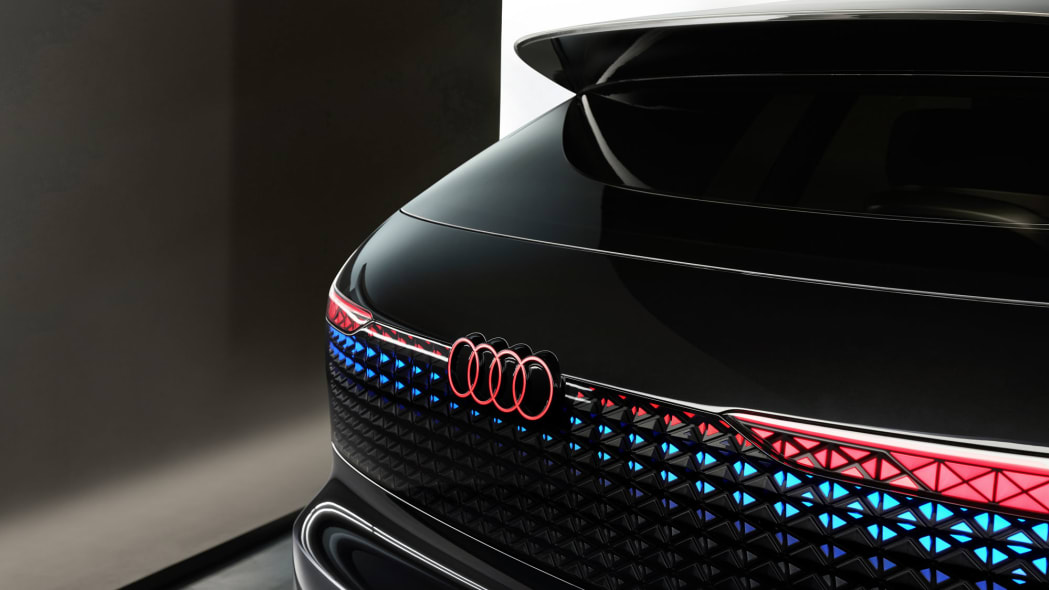 Audi has been working with designers from Ingolstadt and Beijing to create the third member of its Sphere-branded concept car series. UrbanSphere follows the GrandSphere and the SkySphere, which are both designed for the open road. This new installment takes a turn with its minivan-like design and proportions created for crowded cities.
Underpinned by the Premium Platform Electric (PPE) architecture co-developed with Porsche, this latest concept gets a 120kWh lithium-ion battery pack bundled with a pair of electric motors to belt out 395-HP and 509 lb-ft of torque. Yielding a through-the-road Quattro all-wheel-drive and an 800-volt electrical system which may allow users with an additional 186 miles of range to the battery pack in approximately 10 minutes. Its maximum driving range is set at 466 miles.
UrbanSphere gets a new variation of Audi's signature grille coupled with light strips on both ends. The grille has been called a Light Canvas due to its LED light feature that communicates with other road users when turned on. It turns teal as the car accelerates, forms an orange arrow for turns, and shows a pair of red X-shaped symbols for warnings.
The concept car measures 216 inches long, 70 inches high, and around 79 inches wide, making it longer and wider than the current-generation A8. In addition, it sits on 24-inch wheels.
Inside are four individual seats within a lounge-like cabin with rear seats that recline by up to 60 degrees. Passengers have access to tech features that allow them to shop online or work on the go. It also gives privacy to the driver with a privacy screen fitted to the headrest.
Audi remains mum about the release of UrbanSphere, but the GrandSphere and the SkySphere units are anticipated to move toward production.