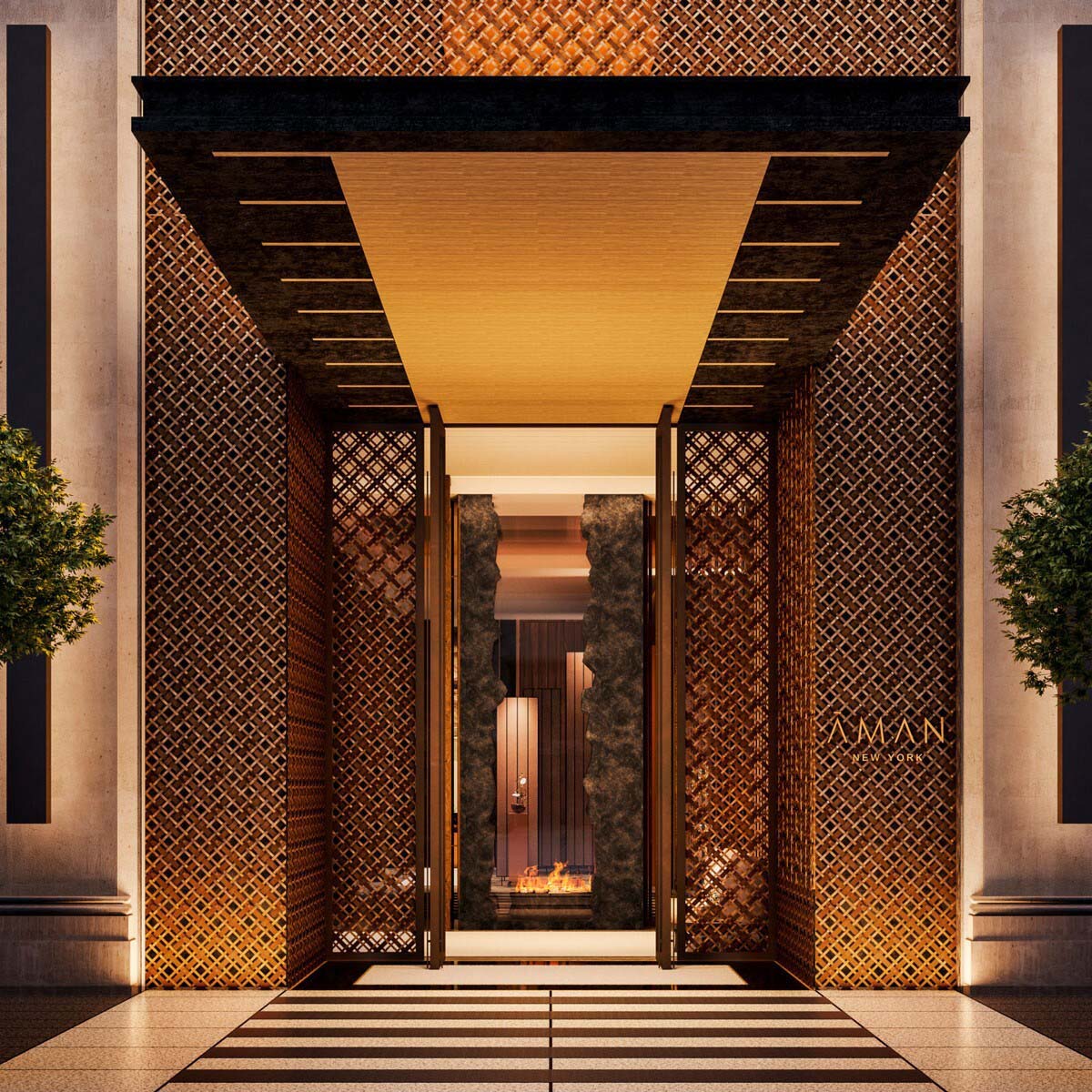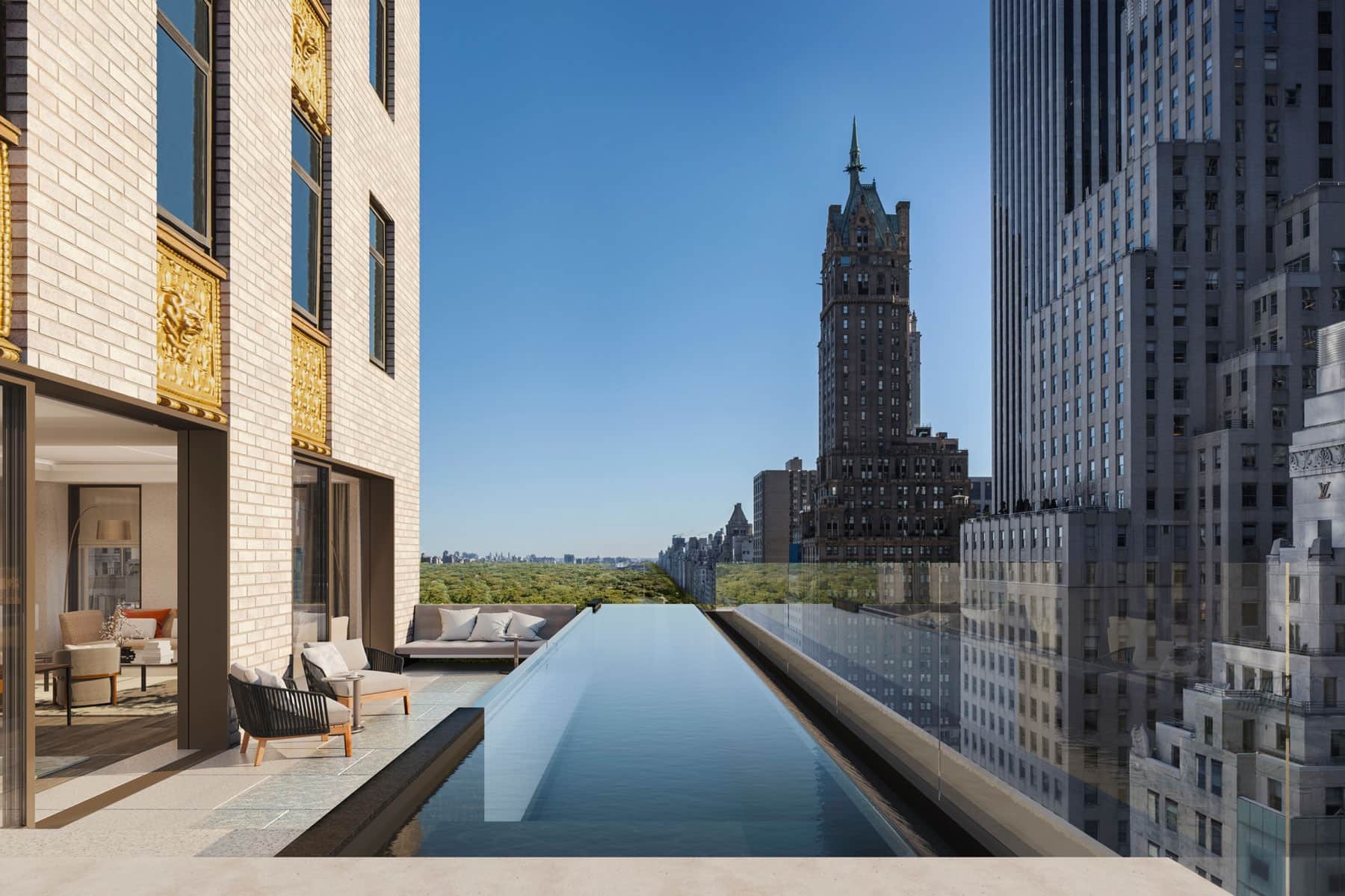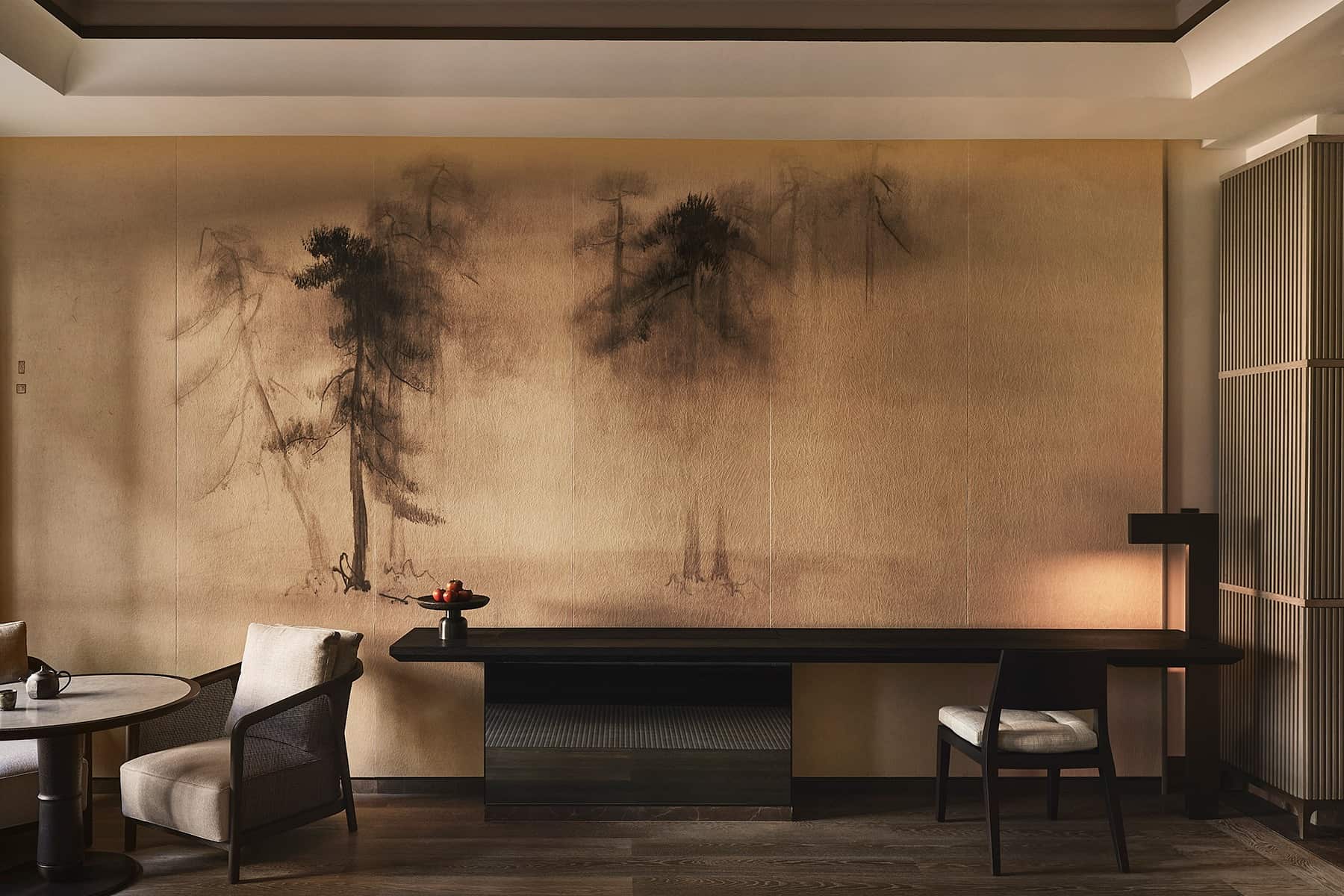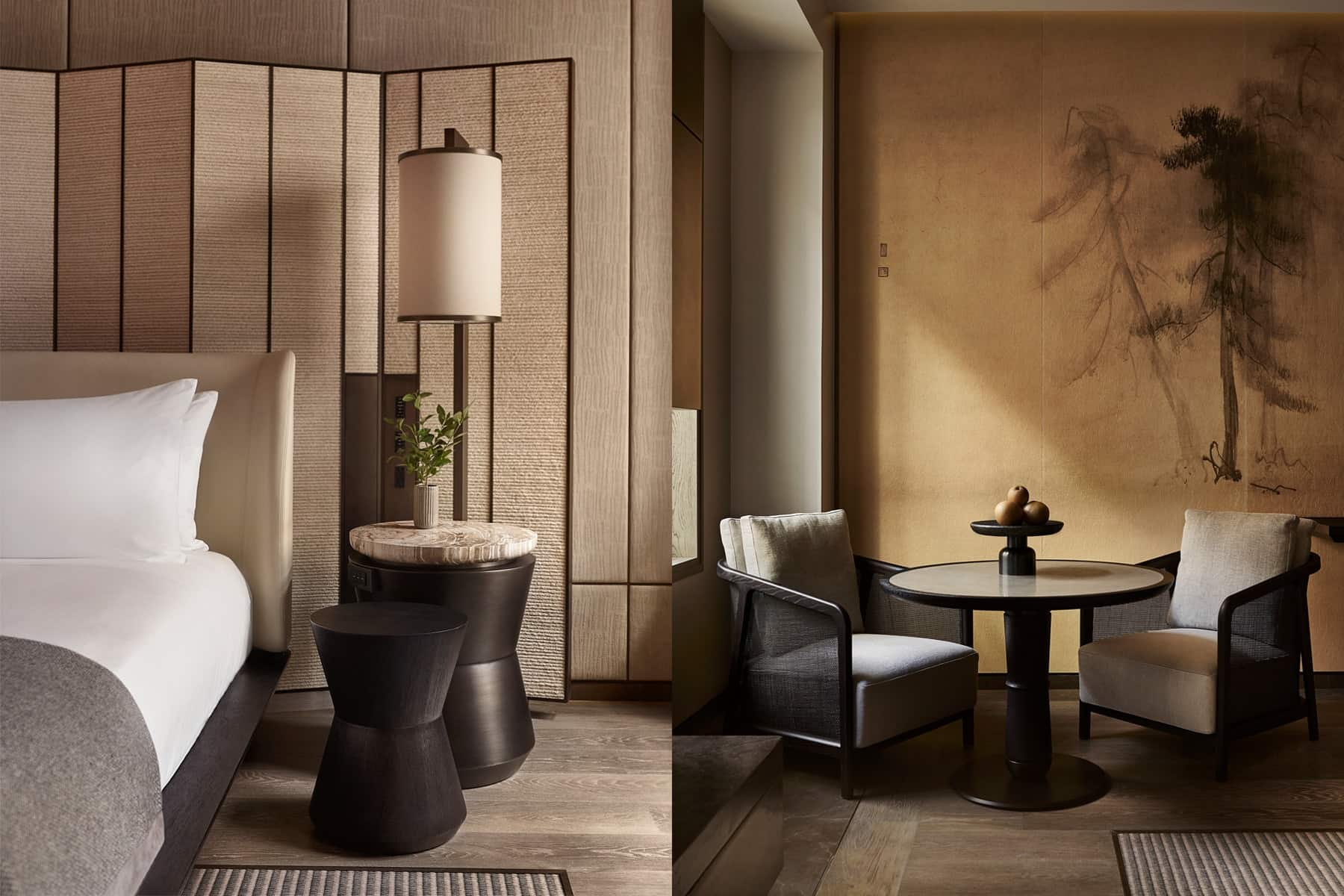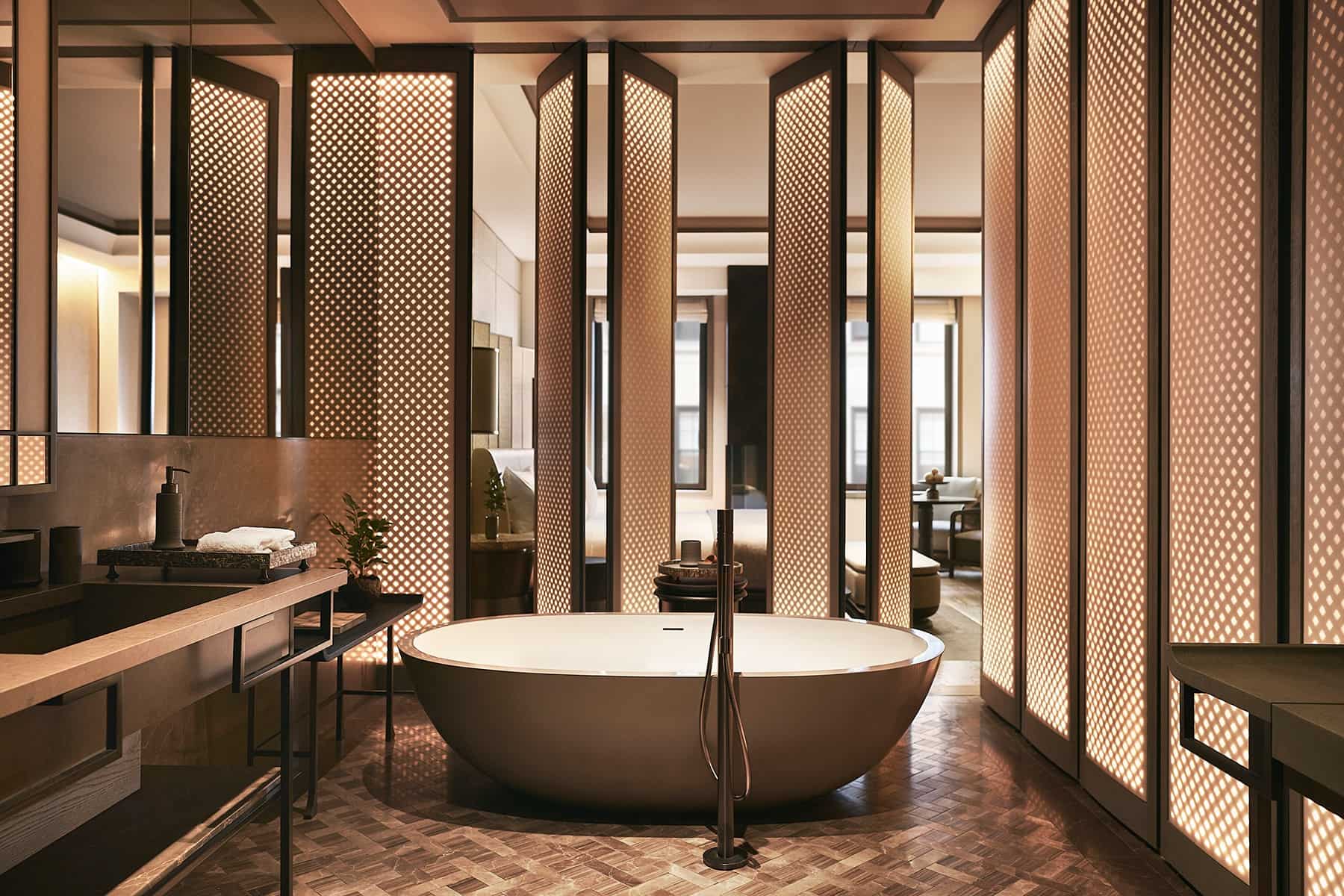 Aman New York will welcome its first set of guests on August 2nd. It blooms as the historic Crown Building on 57th Street and Fifth Avenue gets transformed into an 83-room, 22-residence haven.
Its base, Crown Building, was built in 1921 with an art deco exterior by the Warren & Wetmore architecture firm, known for their work on the Grand Central Station.
The New York hotel is filled with Eastern design roots, thanks to designer Jean-Michel Gathy. Guests are welcomed at the 14th-floor lobby with various dining and entertainment spaces. They can visit the Italian restaurant Arva, Japanese washoku restaurant Nama, the Wine Library, and the Jazz Club. The indoor-outdoor space is a full 7000 square feet garden terrace with fire pits and reflecting pools.
Aman New York will feature a three-story flagship Aman Spa, deemed to be "the most comprehensive realization of Aman's wellness philosophy in the Western Hemisphere."
It invites guests to switch off from the outside world with its 83 suites each having a functioning fireplace with Japanese-inspired interiors to induce balance and harmony.​ Other amenities include a standalone soaking tub and a marble rain shower. The living spaces in the suites are graced with a large-scale Ryoko Adachi mural inspired by the Hasegawa Tōhaku's 15th-century masterpiece, Pine Trees (Shōrin-zu byōbu).
Aman is best known for its sophisticated resorts surrounded by breathtaking landscapes worldwide. It has plans to open Aman Nai Lert Bangkok in 2023 and Aman Miami Beach in 2024.
Reservations for Aman New York open on July 25th. Visit aman.com for more details.