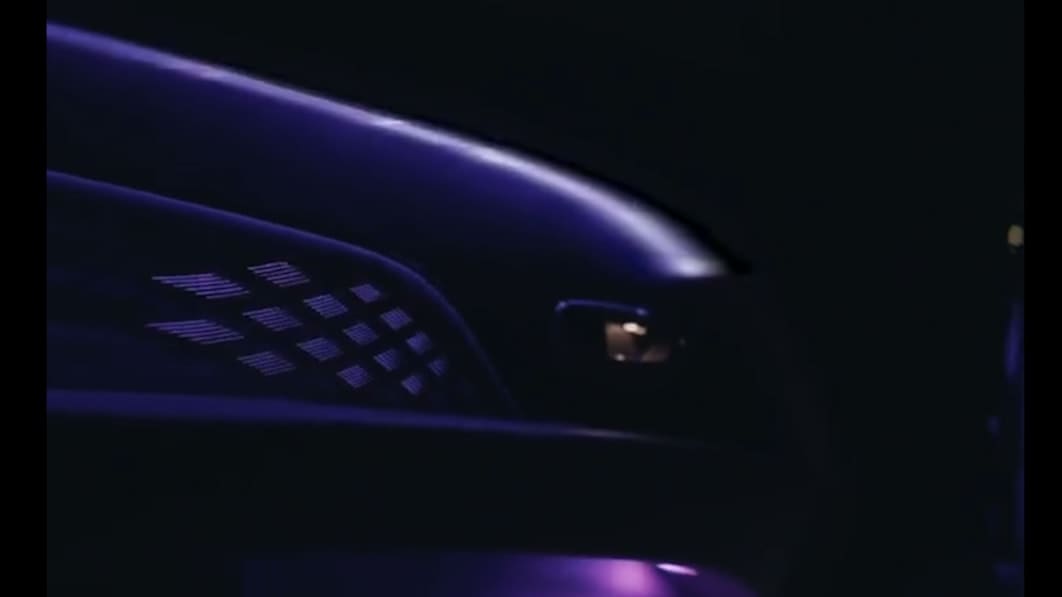 Bentley Teases New Model with Airline Seat Specification and 24 Billion Configurations
A fifth model is set to join Bentley's stable, one that aims to take personalization to new heights.
The teaser contained a slew of puns implying increased length and roominess, which led to rumors that it would be an extended-wheelbase Bentayga luxury SUV. Throughout 2021, a prototype of the expanded Bentayga with an increased wheelbase was spotted in testing. Plus, the door card in the teaser video matches the Bentayga, not the Flying Spur, Bentley's only other four-door model.
With hints of improvements for personalized configurations, the British manufacturer promises "a variety of capabilities beyond anything ever available." There will be over 24 billion unique possible configurations for the handcrafted trim created at Bentley's carbon-neutral factory in Crewe, England. The star of the vehicle may be the British automaker's new Bentley Airline Seat specification which has 22 ways of adjustment and the vehicle will feature a new auto climate sensing system and advanced postural adjustment technology that have 177 possible pressure changes.
Its interiors have Bentley's Diamond Quilting reimagined with a contemporary feel. This fifth model demonstrates the merge of contemporary craftsmanship with modern design through the Bentley Diamond Illumination, which uses LEDs to emit light through the leather-trimmed door panels.
Look out for the official unveiling to take place on May 10th.