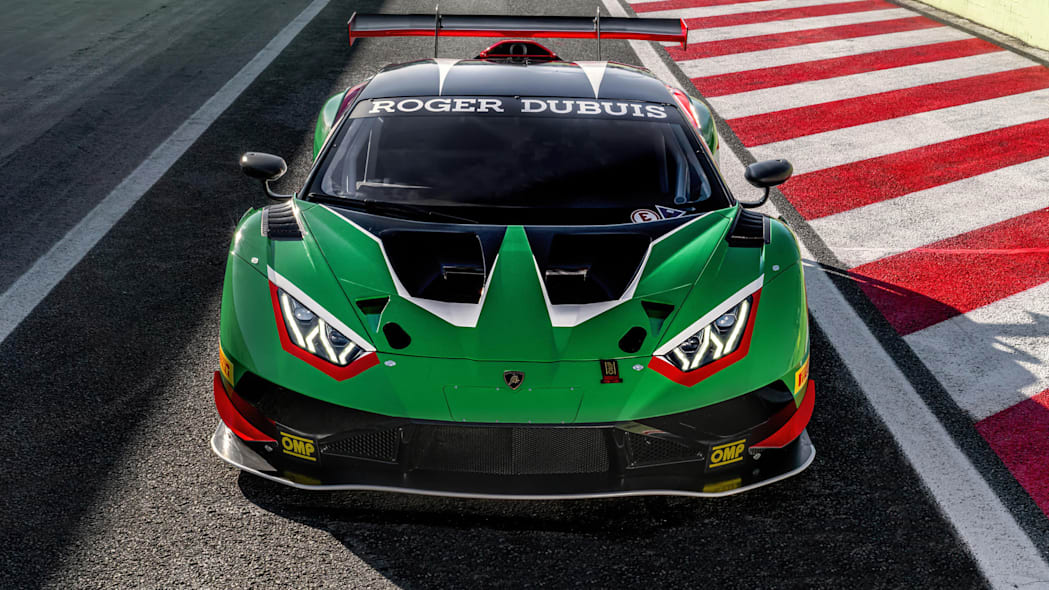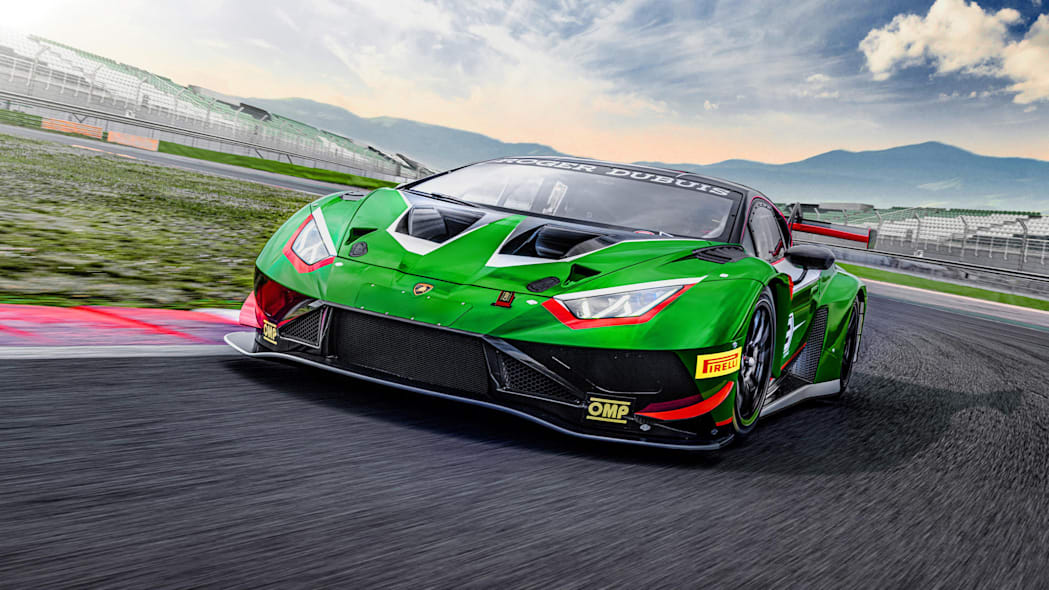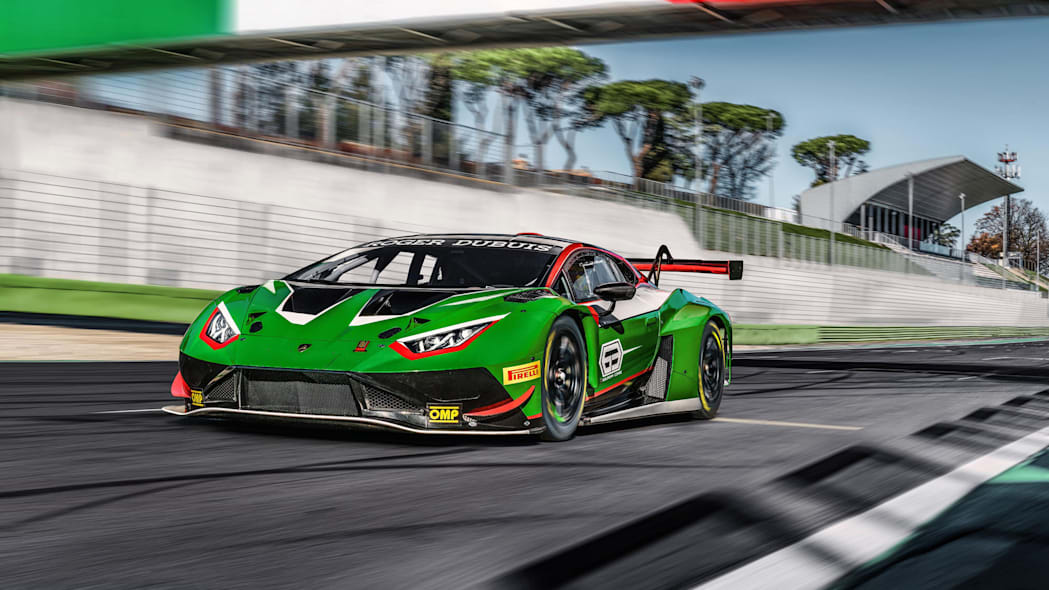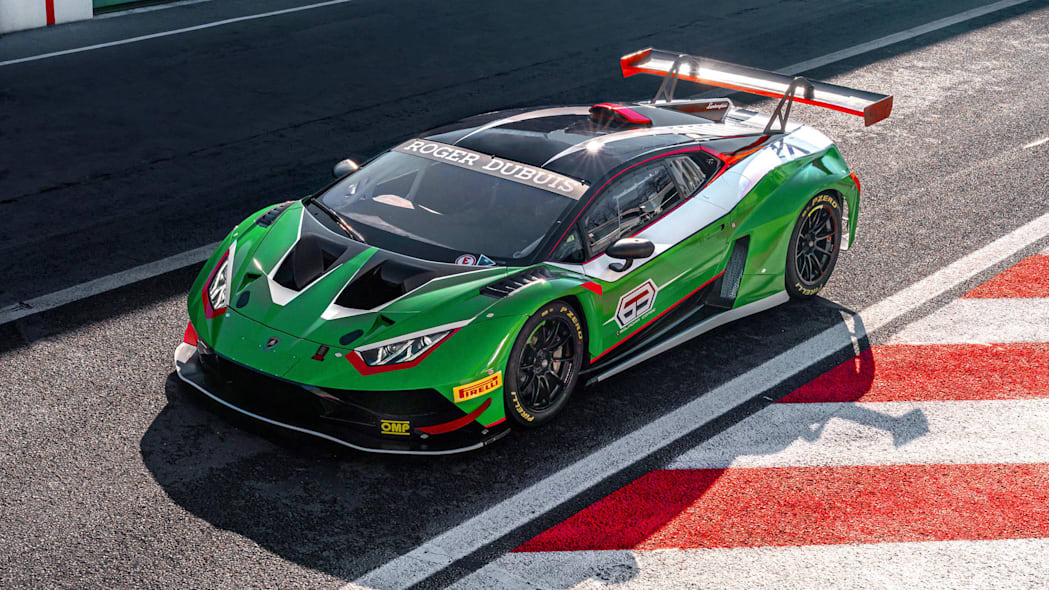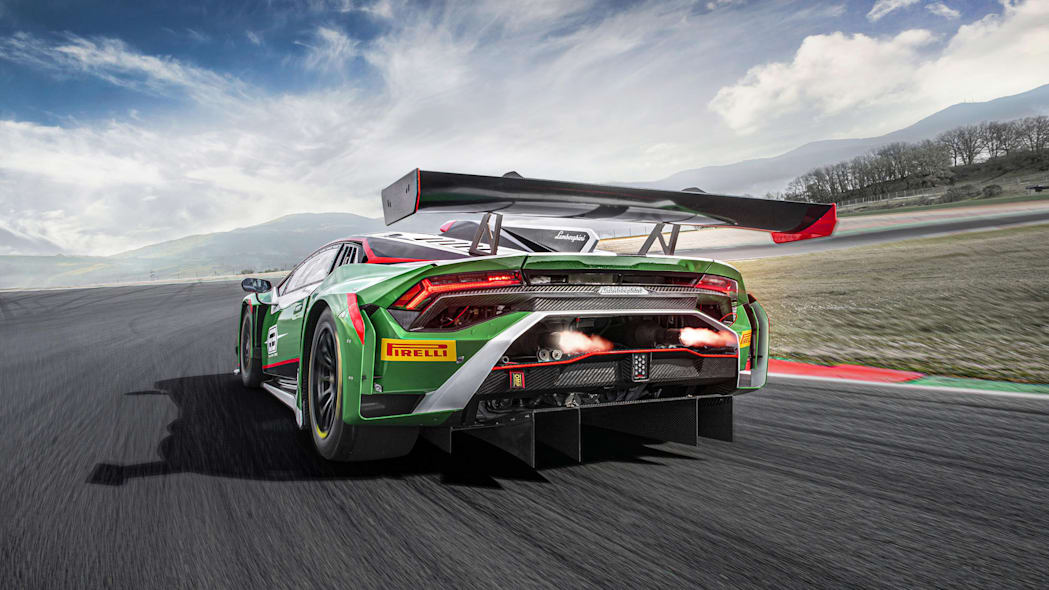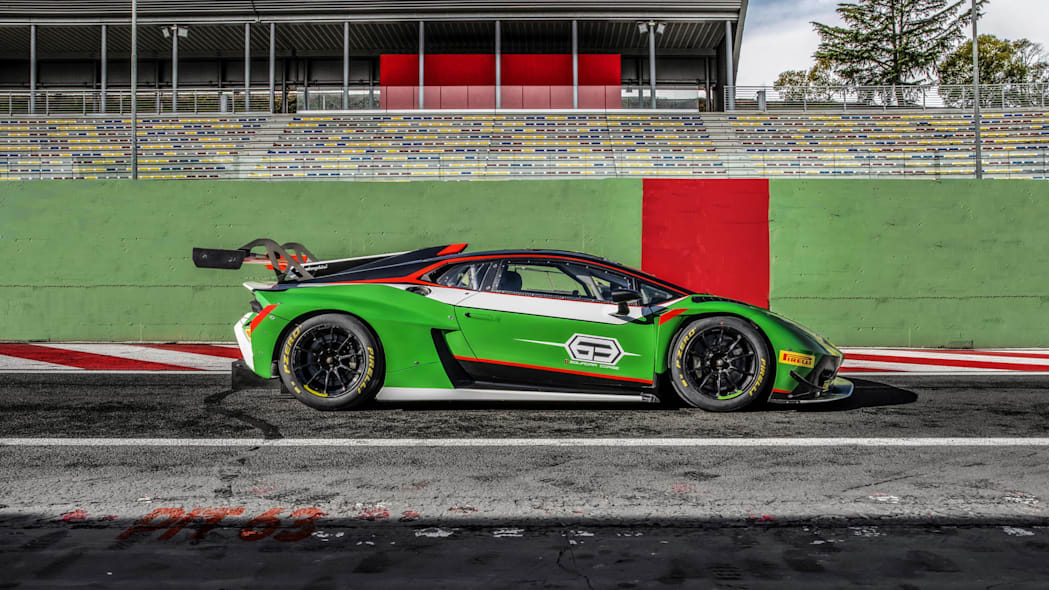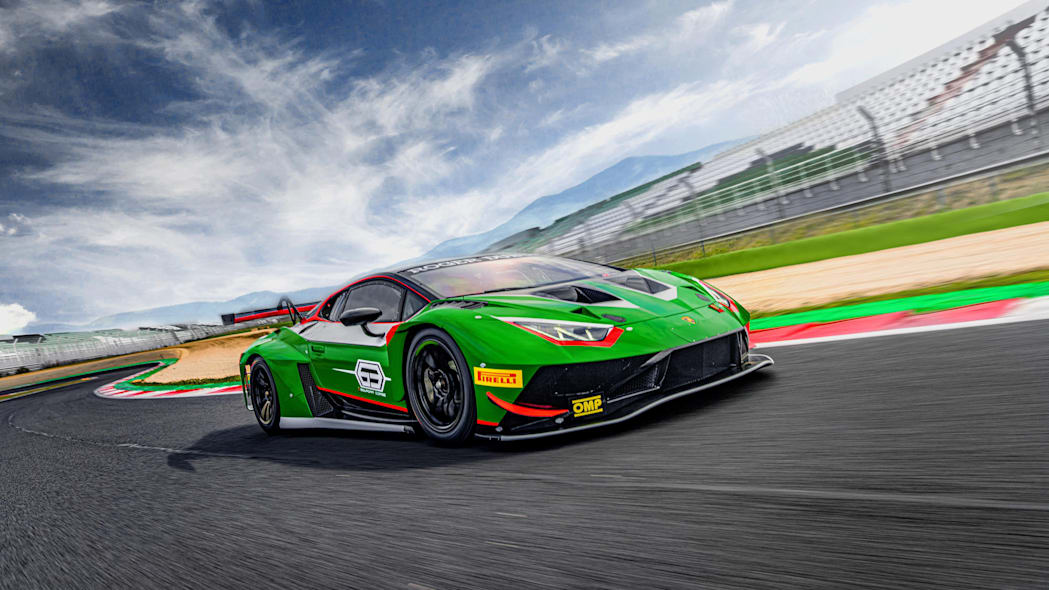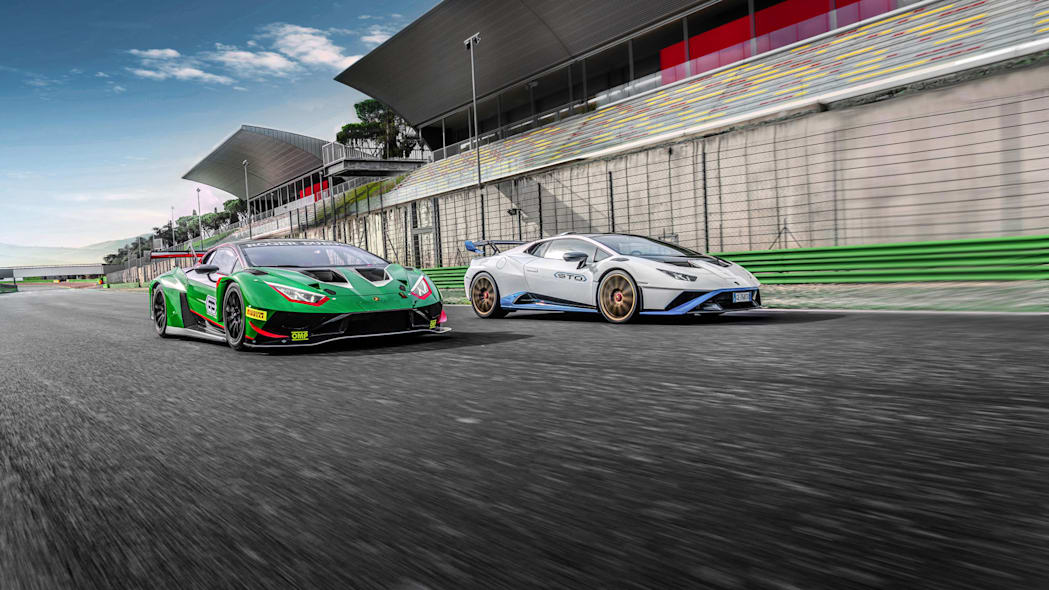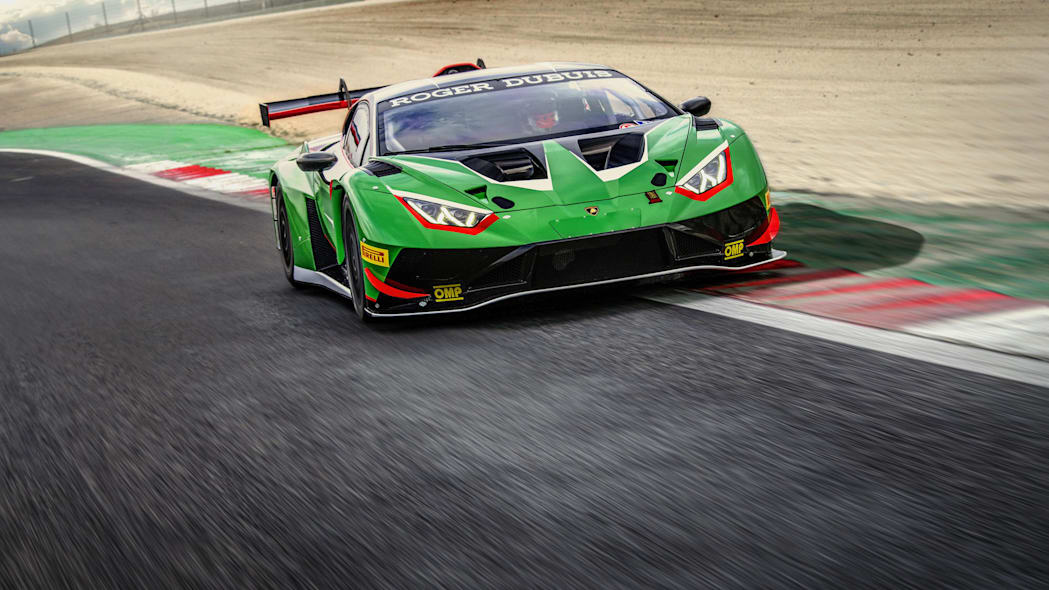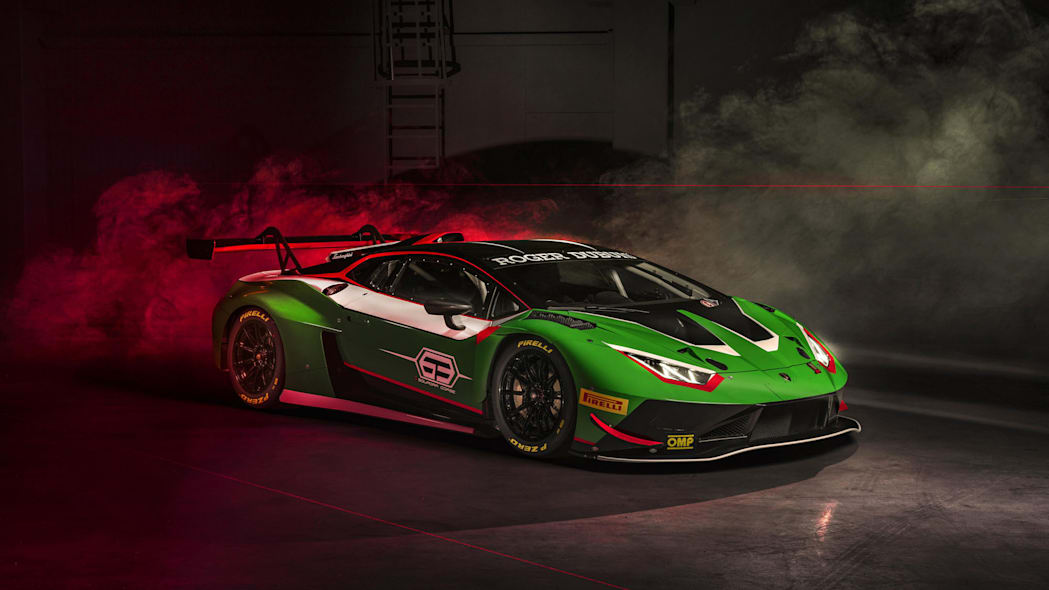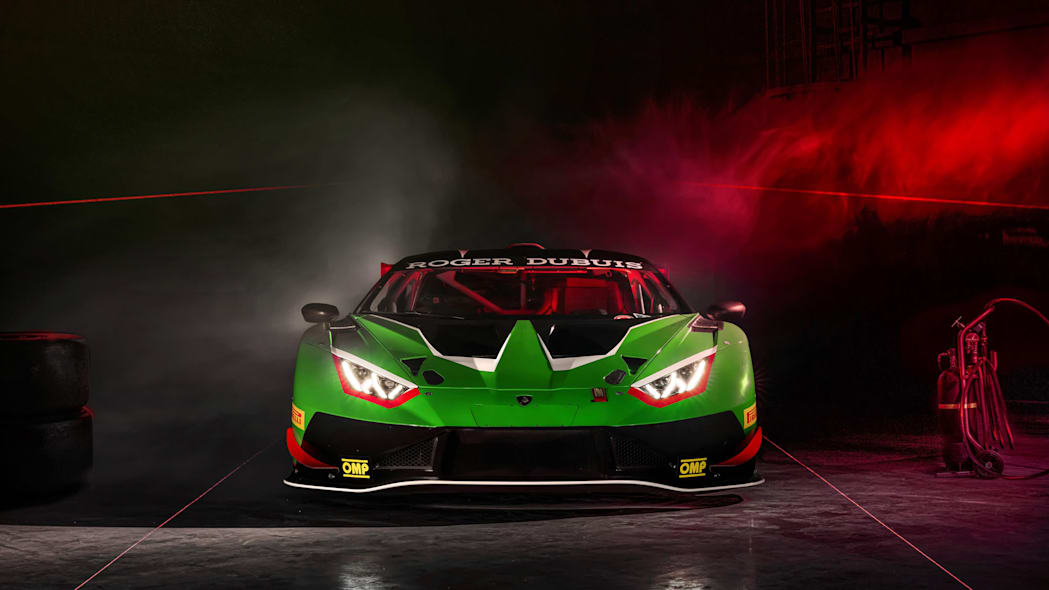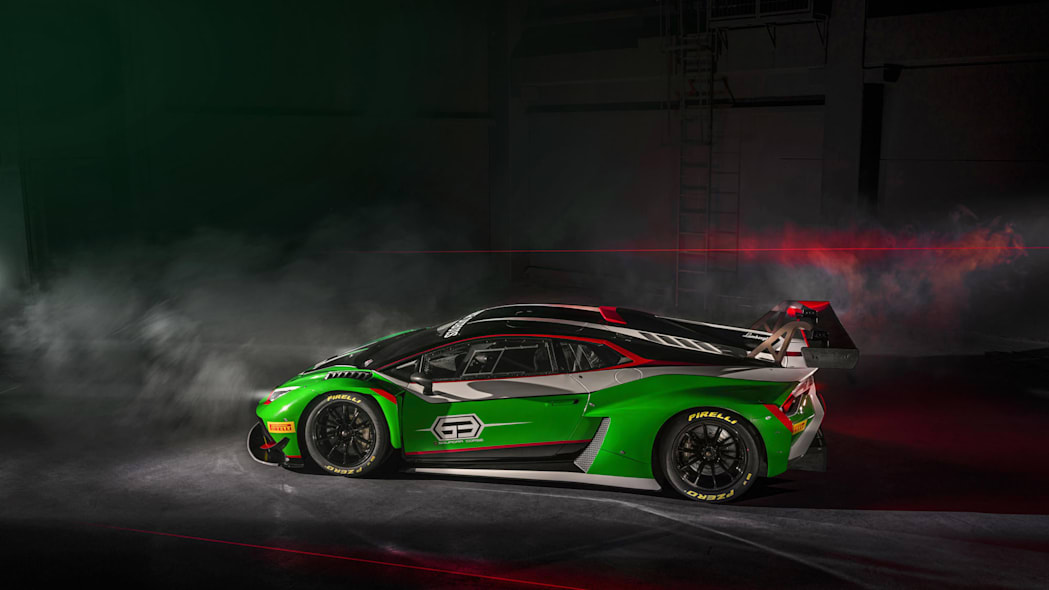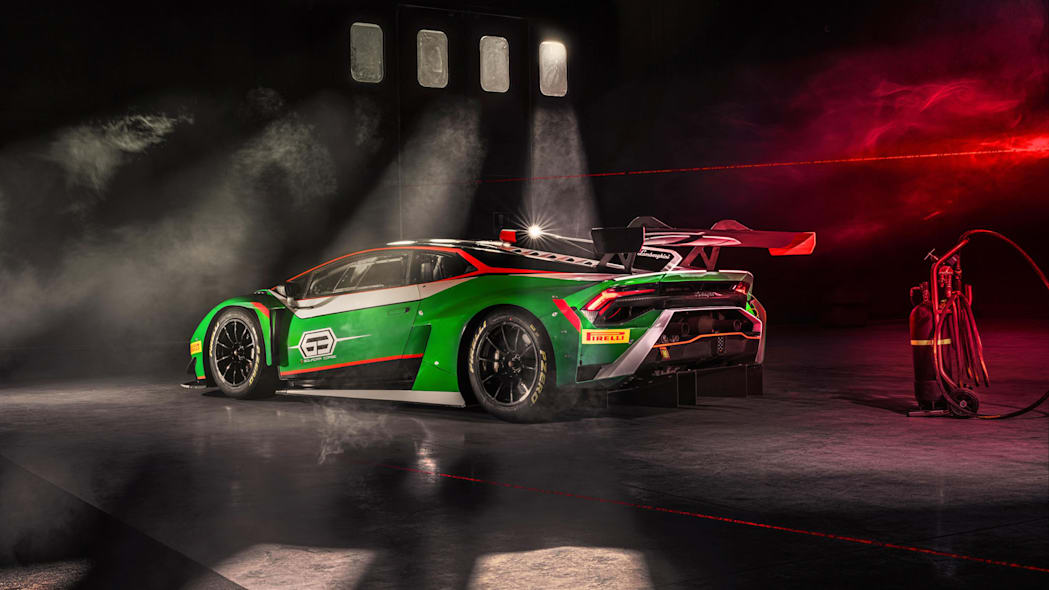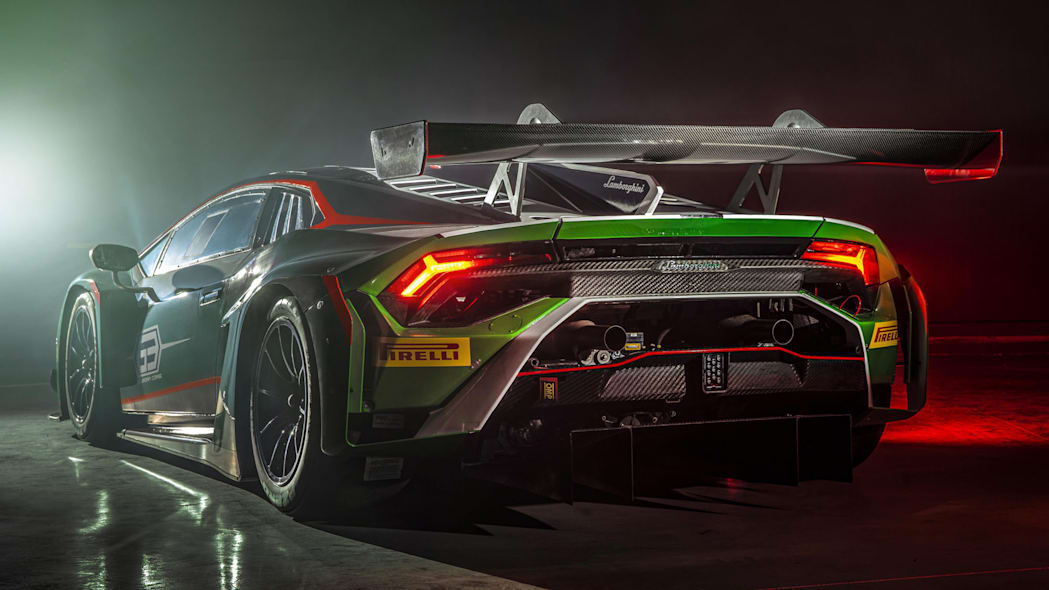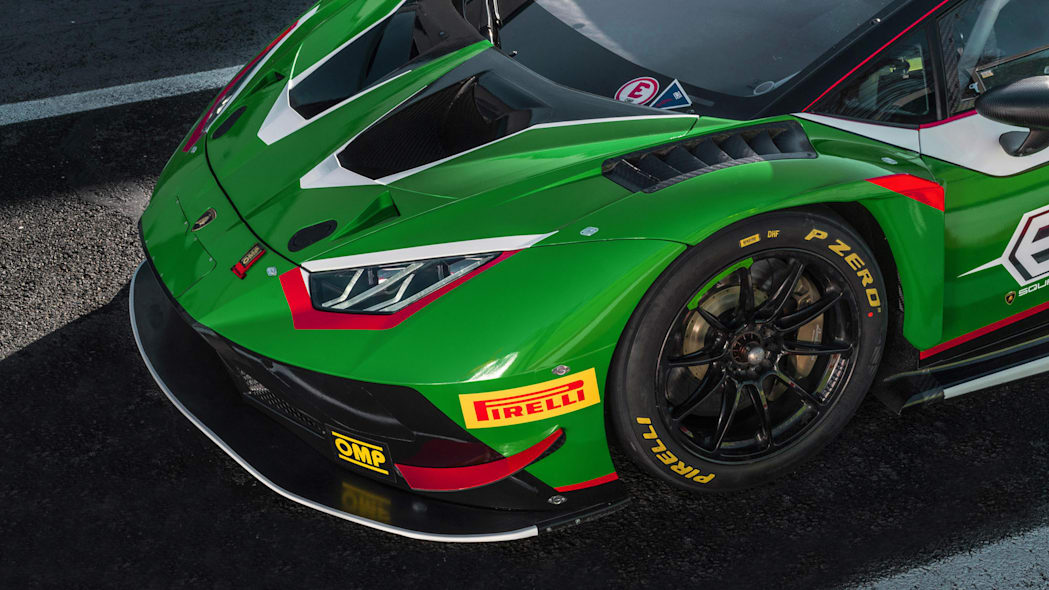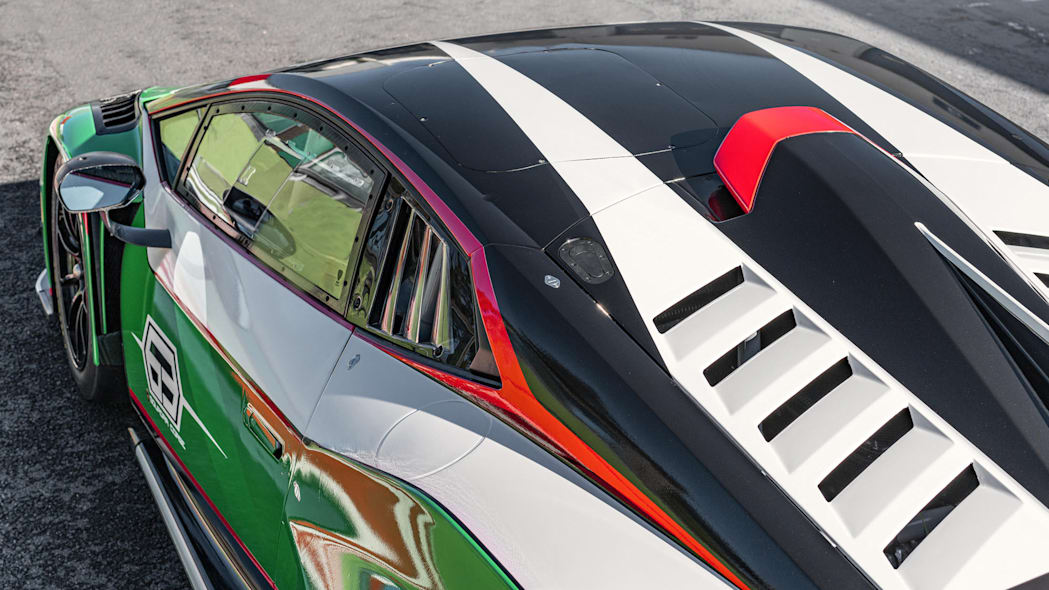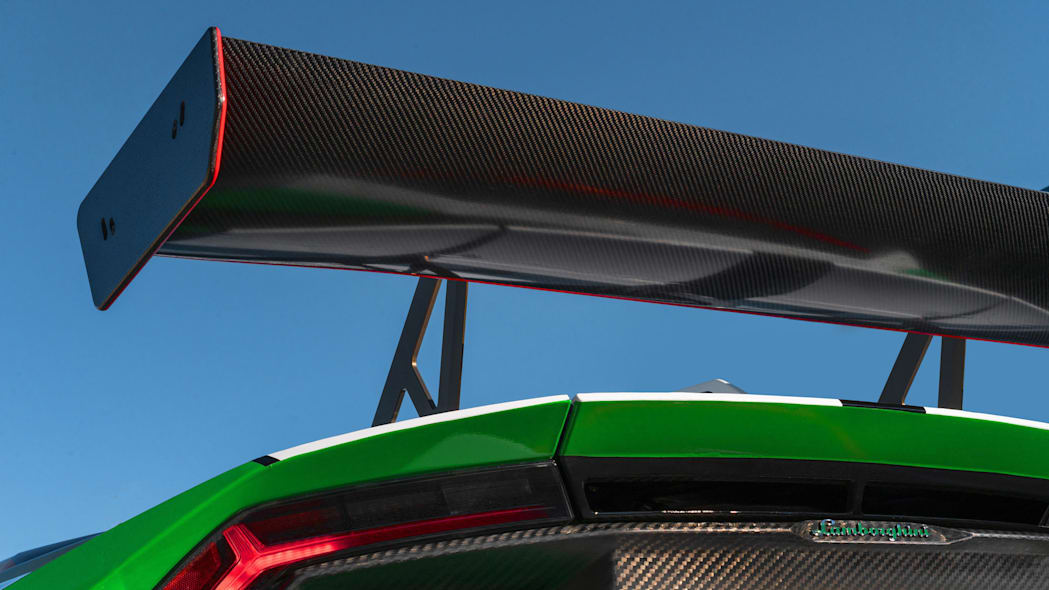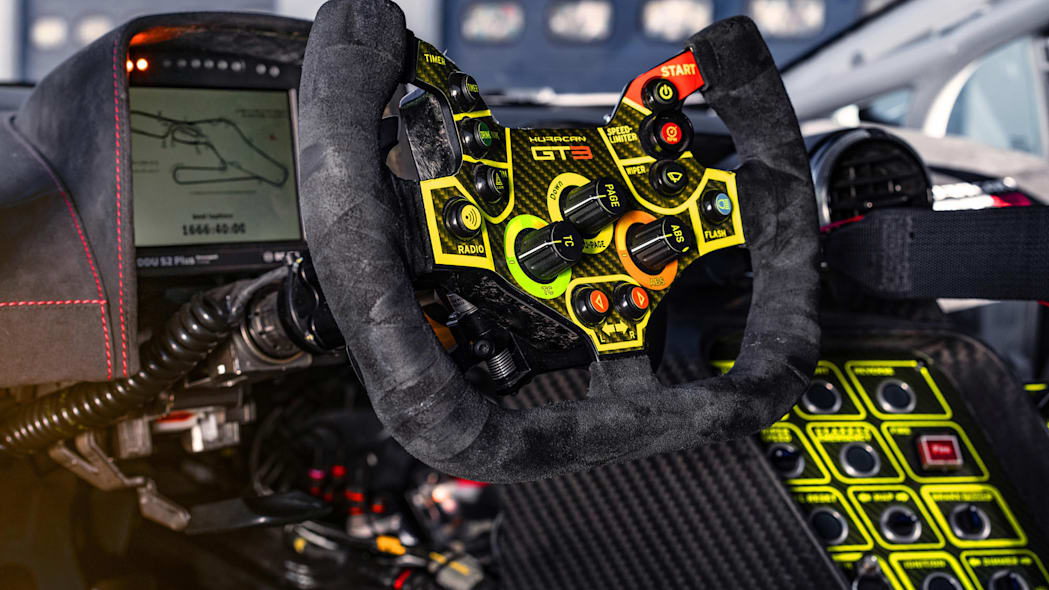 Soon after the release of the Tecnica, Lamborghini has unveiled the track-only GT3 EVO2, the latest addition to the Huracán family.
While it's an EVO at its foundation, Lamborghini incorporated a few design tricks from the STO specification to update the drivetrain, aerodynamics, and safety of the new addition. GT3 EVO2 has received ten electronically-actuated throttle bodies for efficiency bundled with the V10 engine, which has an Essenza SCV12-inspired setup. They have also made sure air reached the engine through a snorkel system connected with a roof-mounted scoop.
It now sports aluminum-alloy pillars similar to the STOs, making adjusting the massive rear wing easier. Aerodynamic capability is one of the focuses of the designers and engineers, and we can see how the redesign of the front splitter and the rear diffuser attests to that. Though not too visible, the underbody panels were also re-engineered for the same purpose.
The new Huracán features a roll cage with two rear pillars, carbon-Kevlar honeycomb side panels, and new brake pads and calipers to improve its safety features. These are in addition to the standard ABS brakes and a track-specific traction control system.
Since 2014, the Huracán line-up has produced two basic racing derivatives, with the first competing in the Super Trofeo one-make series and the second races in global GT3 endurance events. Several updates brought the EVO2 designation in June 2021.
The Italian manufacturer will start deliveries of the Huracán GT3 EVO2 in the second half of 2022. It will debut on the racecourse at the 2023 edition of the Daytona 24 Hours.
Pricing information for the kit and the full car has not yet been released.