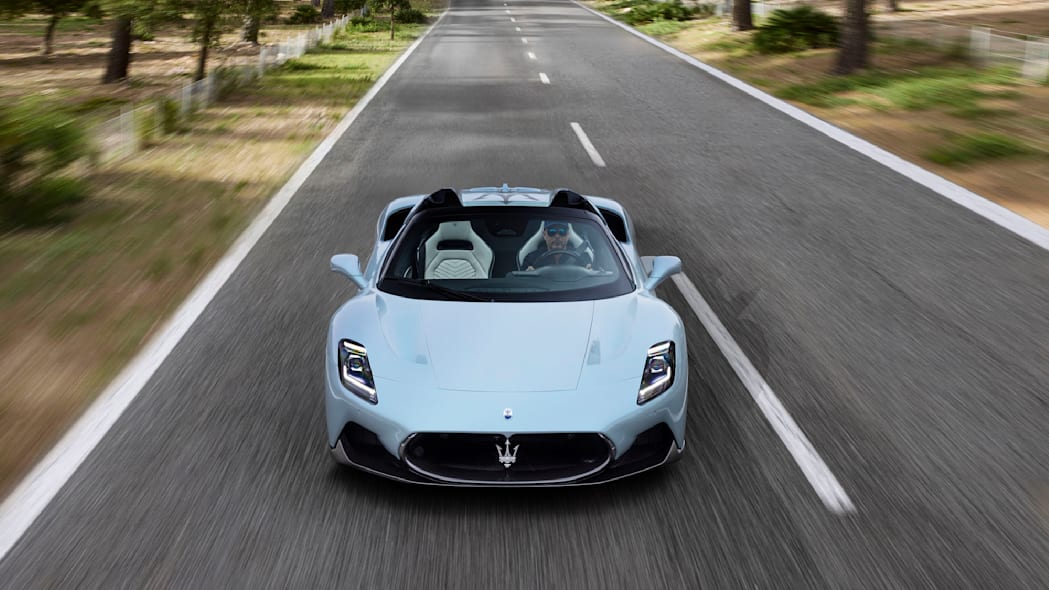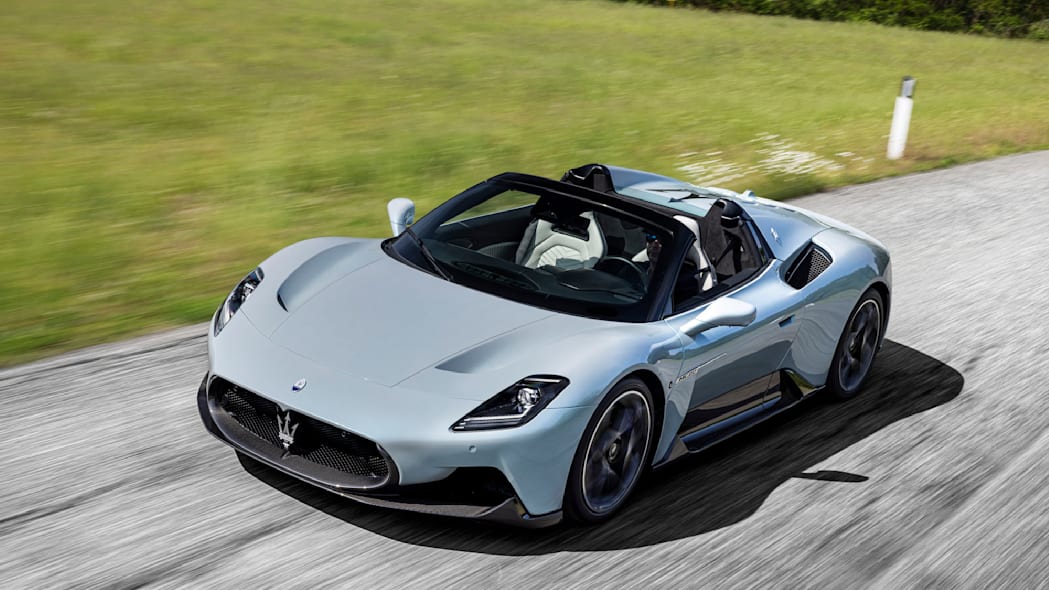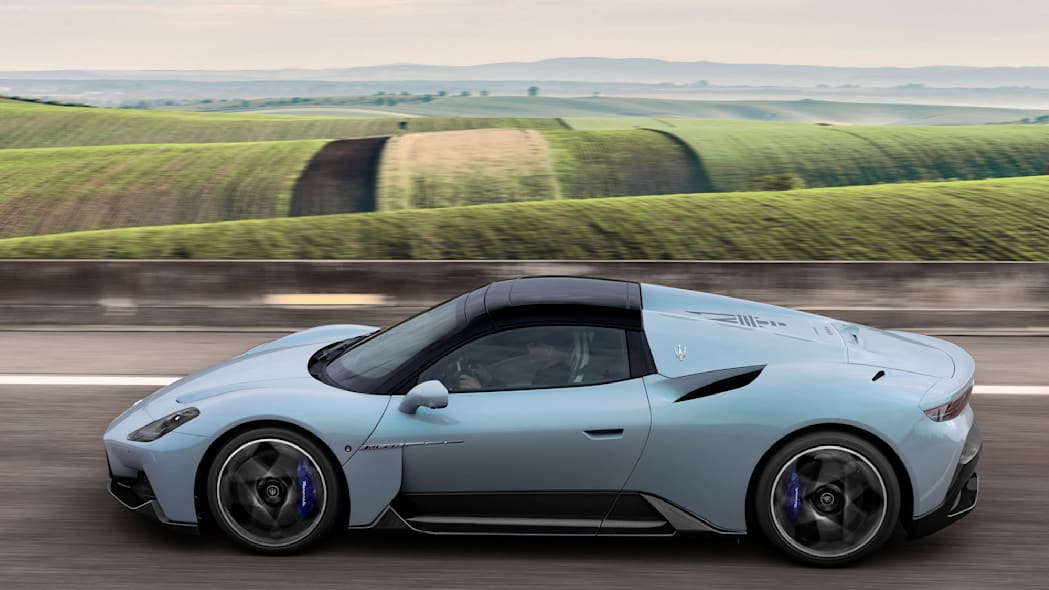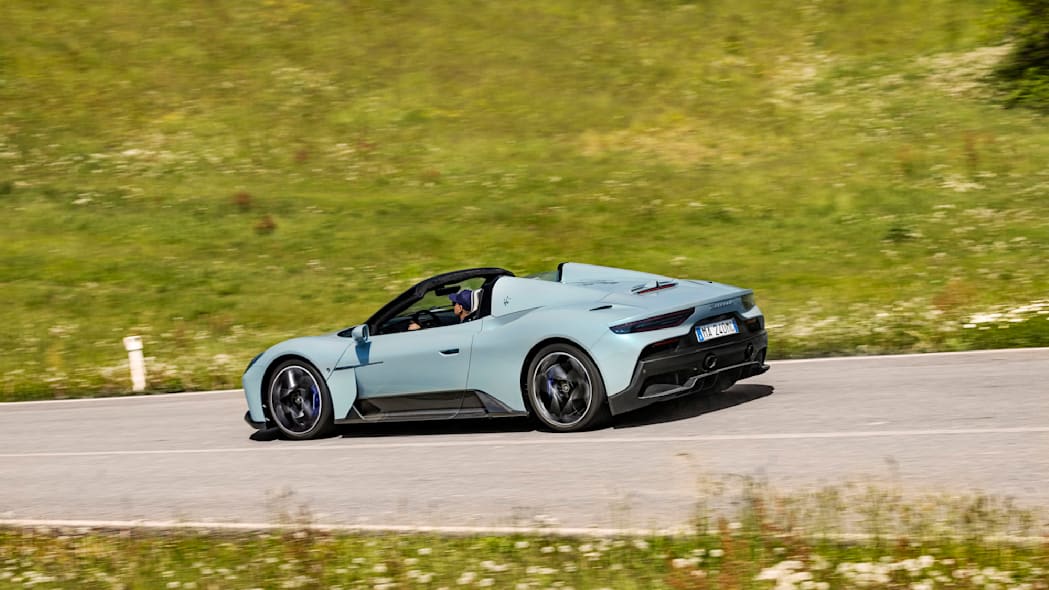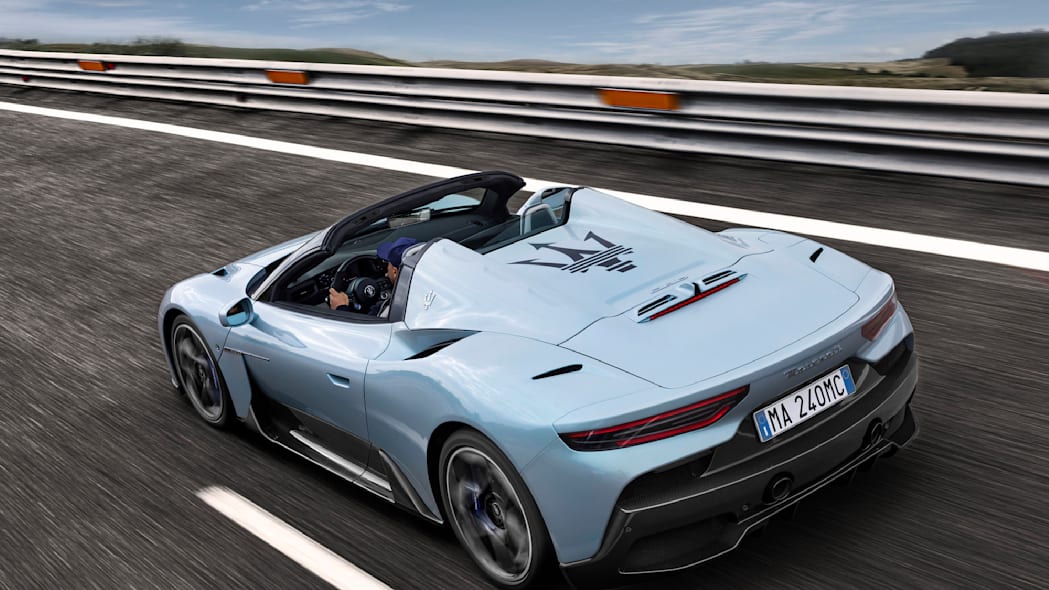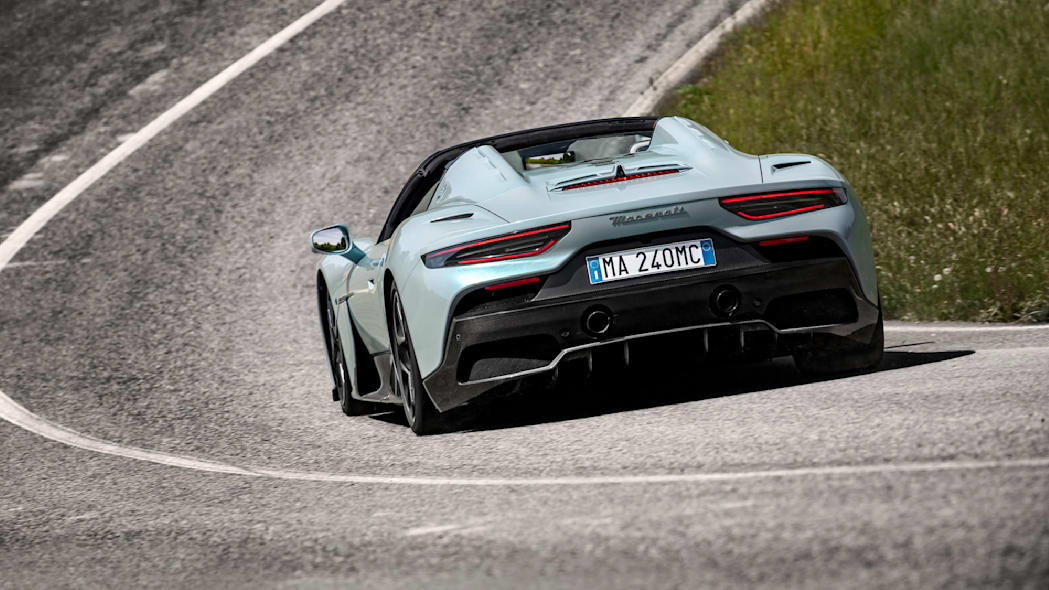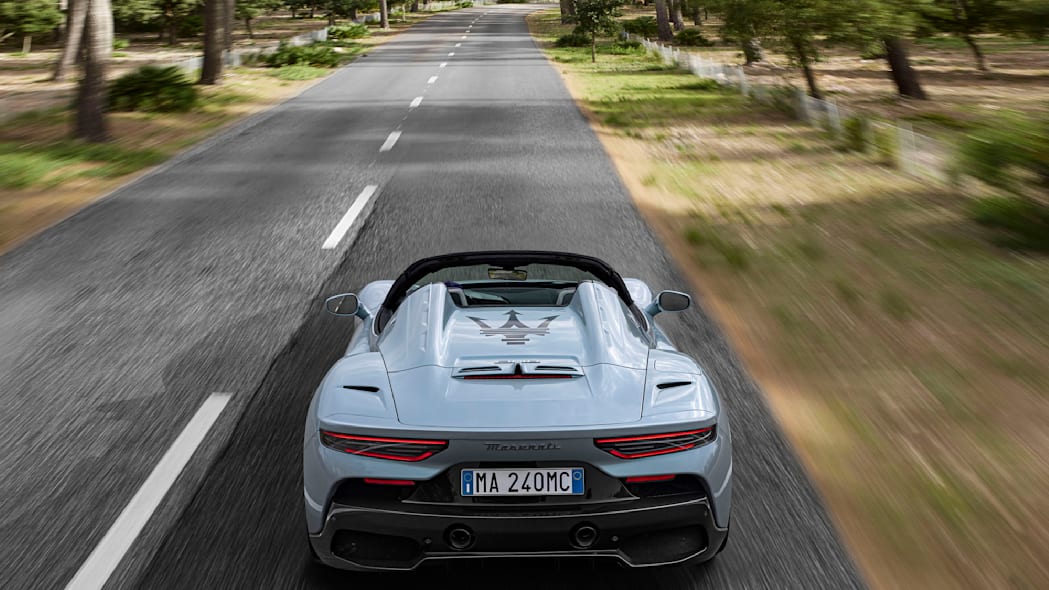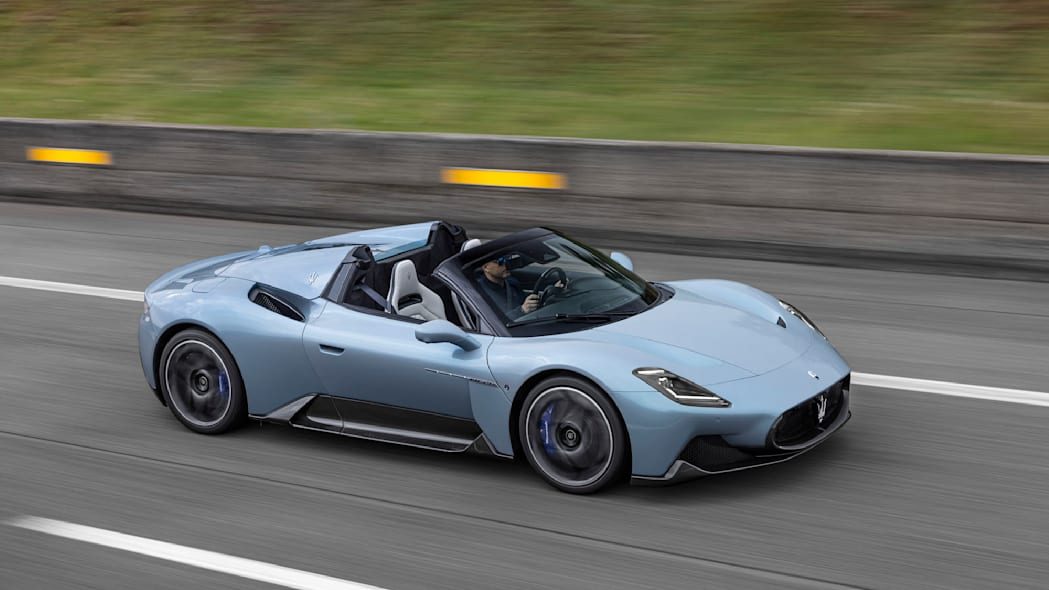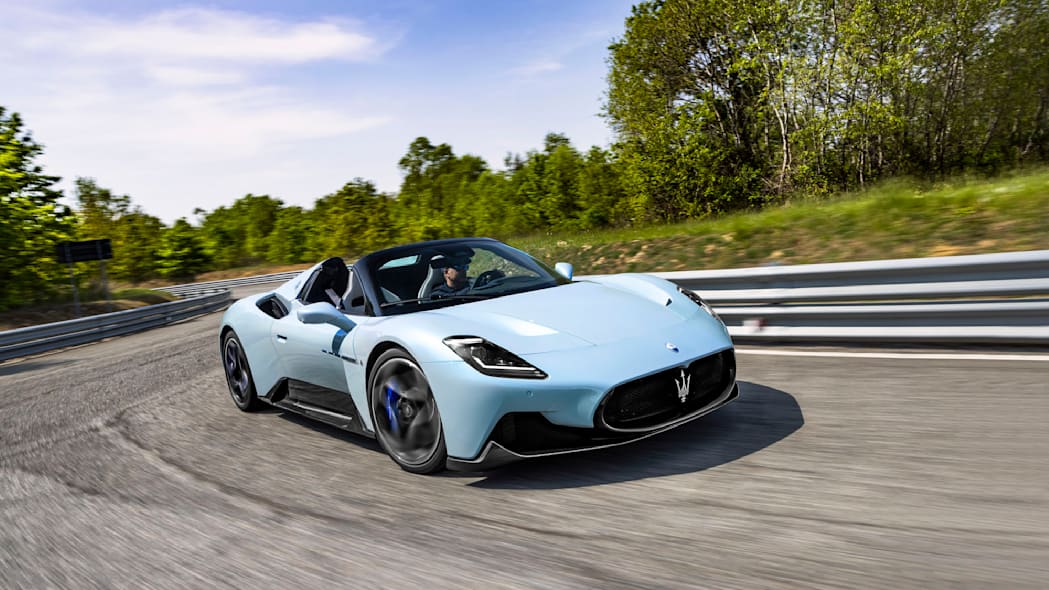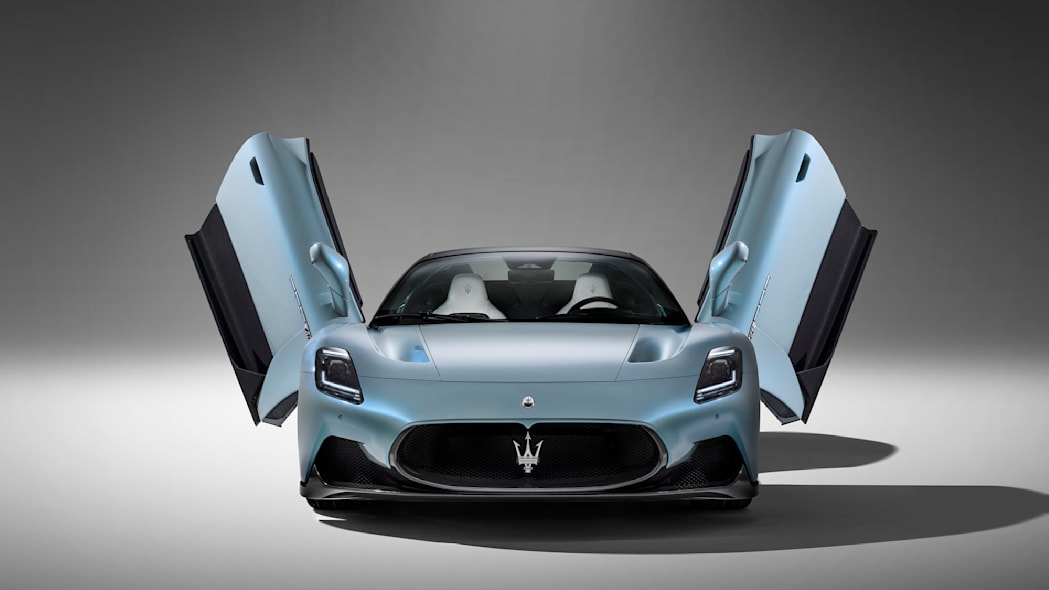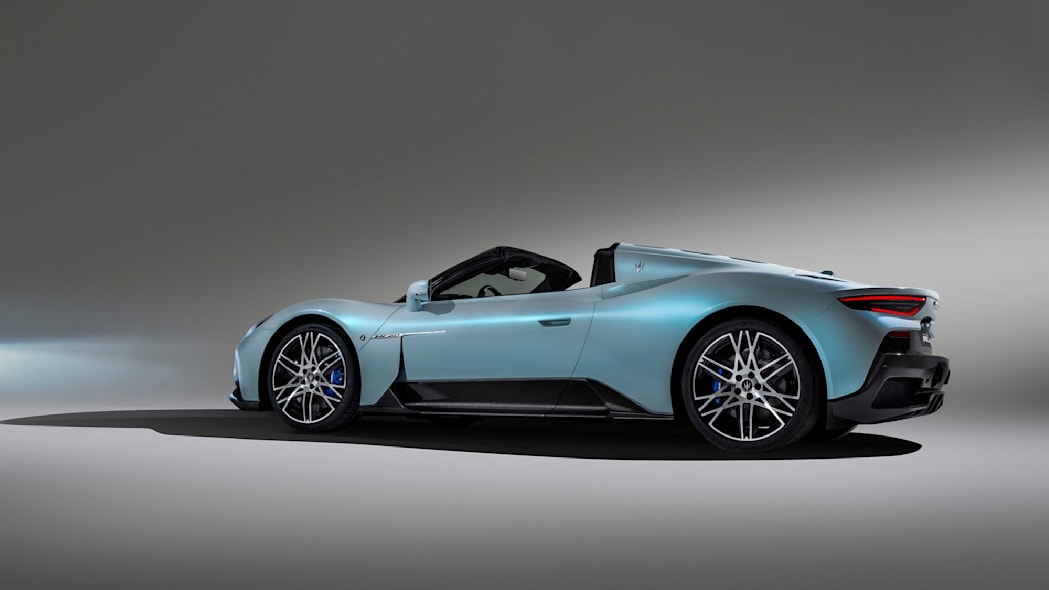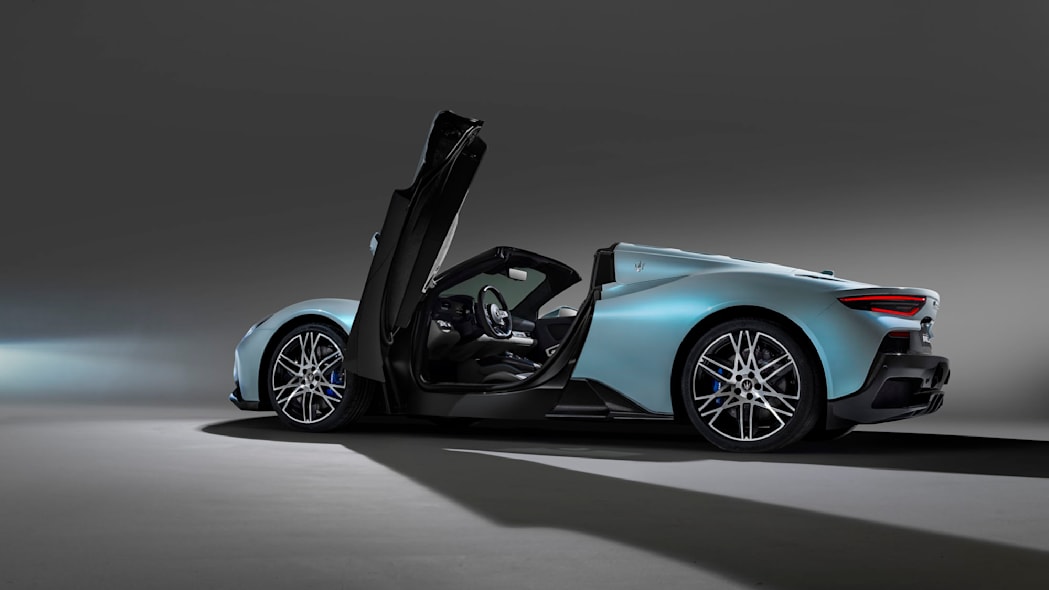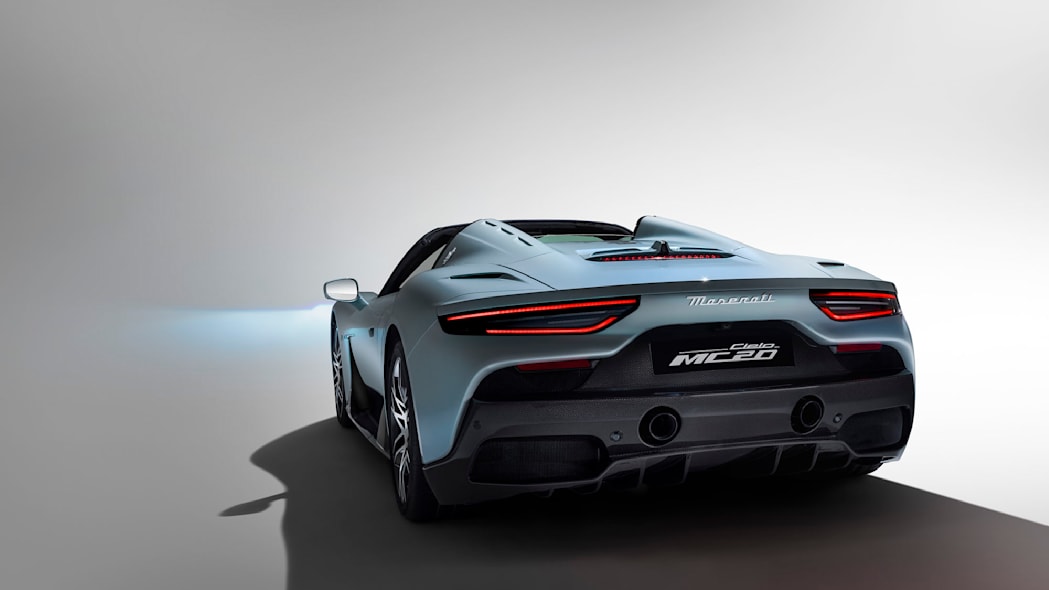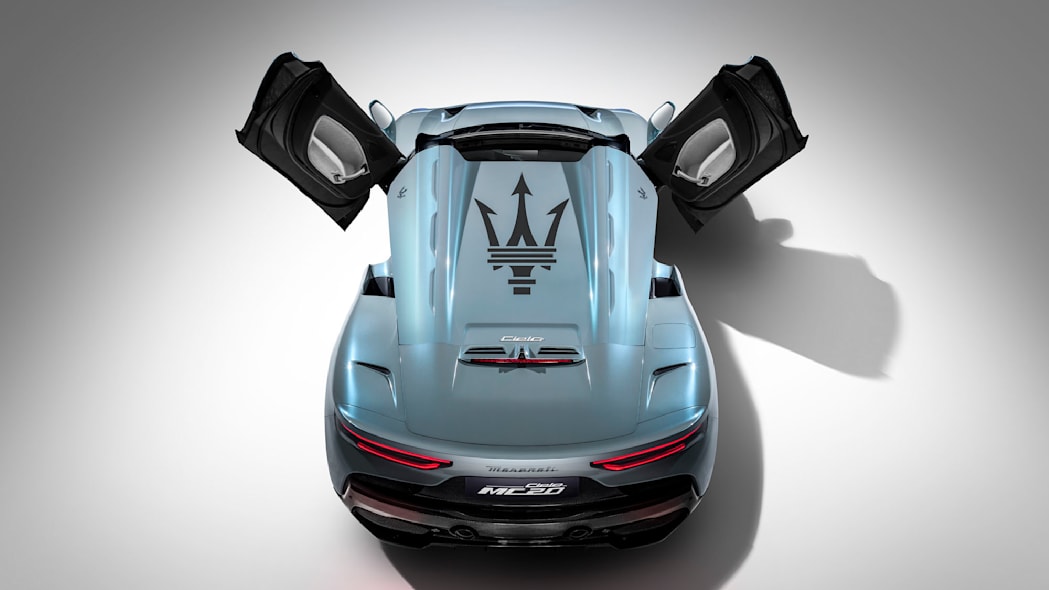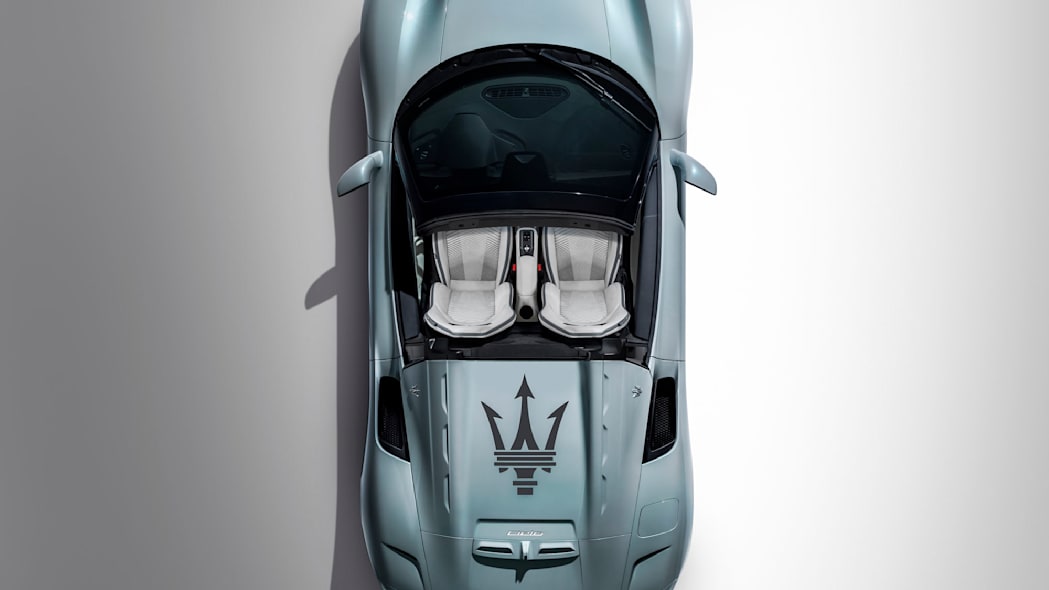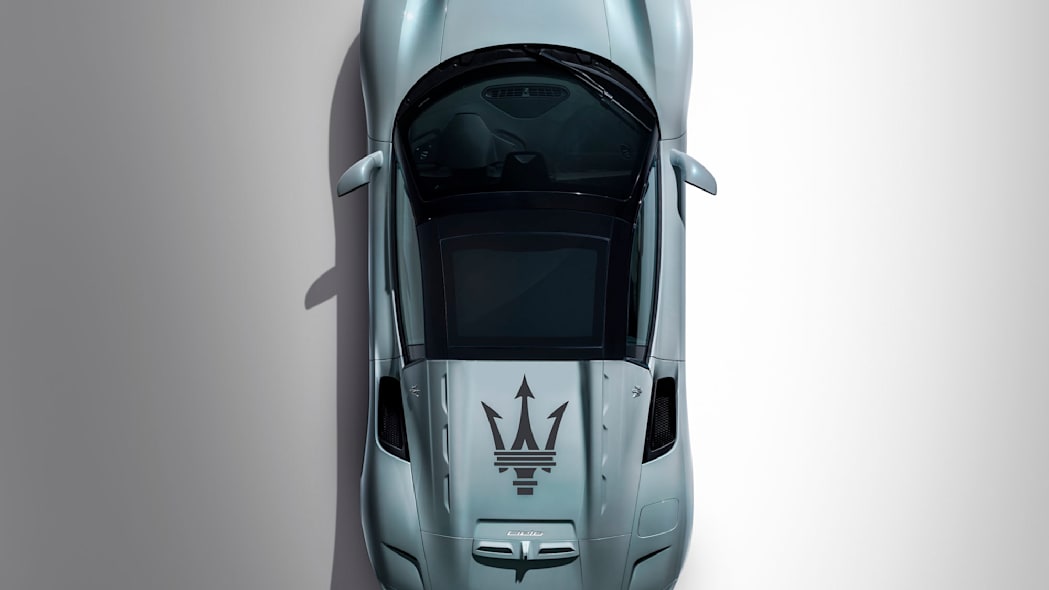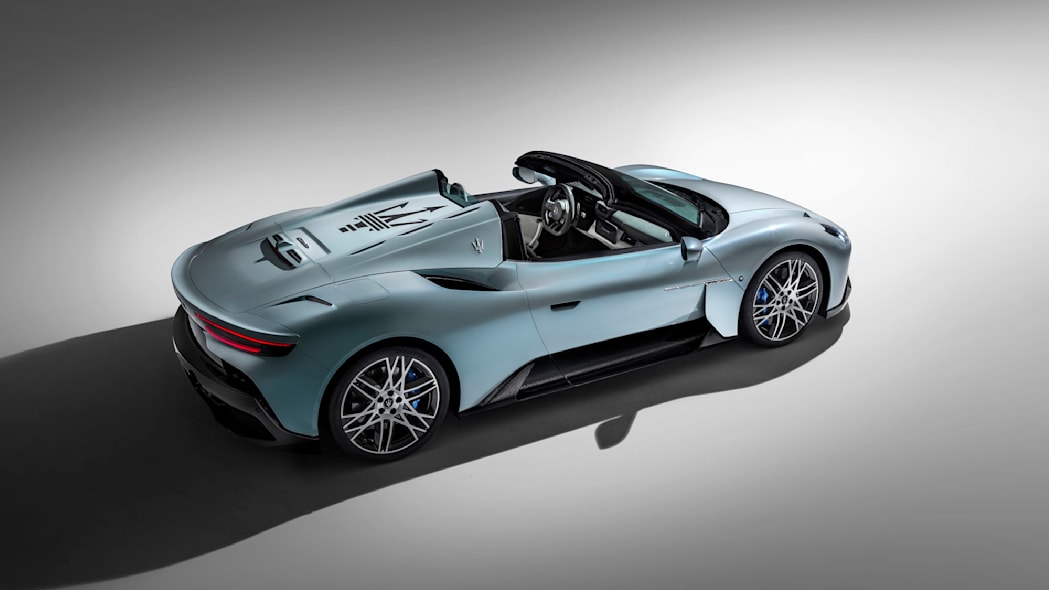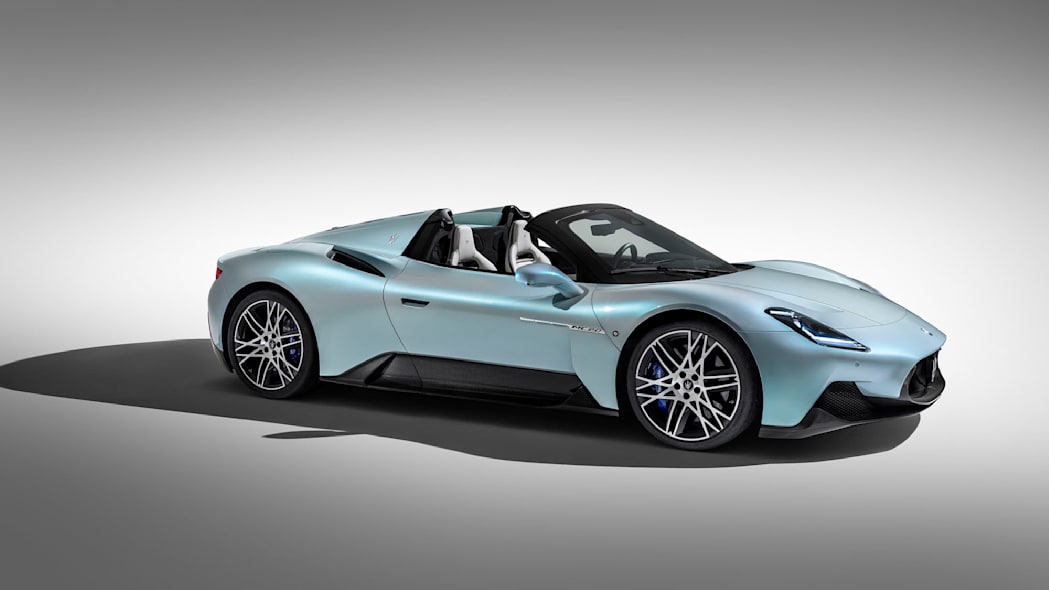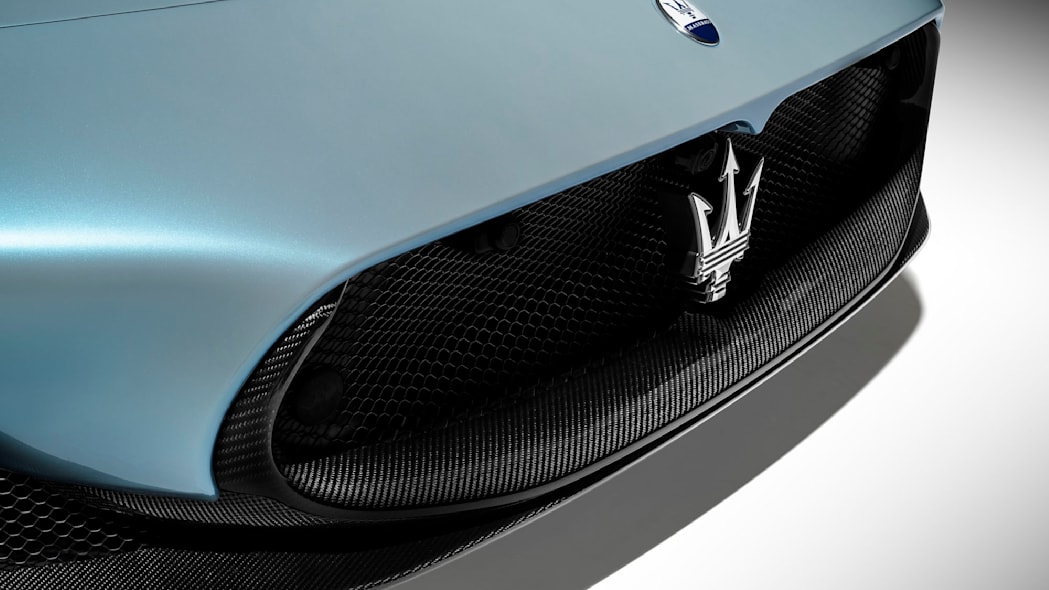 Maserati has unveiled a drop-top iteration of the MC20, following its brief hiatus from the segment. The 2023 Maserati MC20 "Cielo" is fitted with a power-retractable glass roof panel that opens and closes in only 12 seconds. Another trick of the roof is turning from clear to opaque with the Polymer-Dispersed Liquid Crystal (PDLC) technology.
Visually identical to the MC20 coupe, the topless version also sports similar rocker panels to the beltline. Drivers are still welcomed with butterfly-style doors and the same amount of cabin and trunk space. Some of the redesigns include the decklid and the passenger compartment that now homes the glass roof panel. The transformation adds 143 lbs to the previous model.
MC20 Cielo reaches 621-HP and 538 lb-ft of torque with the Maserati 3.0-liter Nettuno V6 engine that goes from 0 to 62mph in only three seconds. Its mid-mounted six-cylinder engine drives the rear wheels through an eight-speed automatic transmission. Additionally, the engine is no longer visible through the glass cover.
Buyers can opt to order a limited-edition version dubbed the PrimaSerie Launch Edition, which is presented with a specific, three-layer paint color called Acquamarina.
The 2023 Maserati MC20 Cielo will be available in showrooms in the coming months with pricing set to be announced closer to the model's on-sale date.